WIDE-MOBILE Pocket Wi-Fi Rental in Korea
Renewal:2017-10-17 17:42:51
WIDE-MOBILE Pocket Wi-Fi Rental in Korea 와이드모바일 포켓 WI-FI(와이파이)
+82-2-775-1041

http://www.widemobile.com/?trippose

4.7

/

3
(인천광역시 중구 공항로 271 1층 7번출구)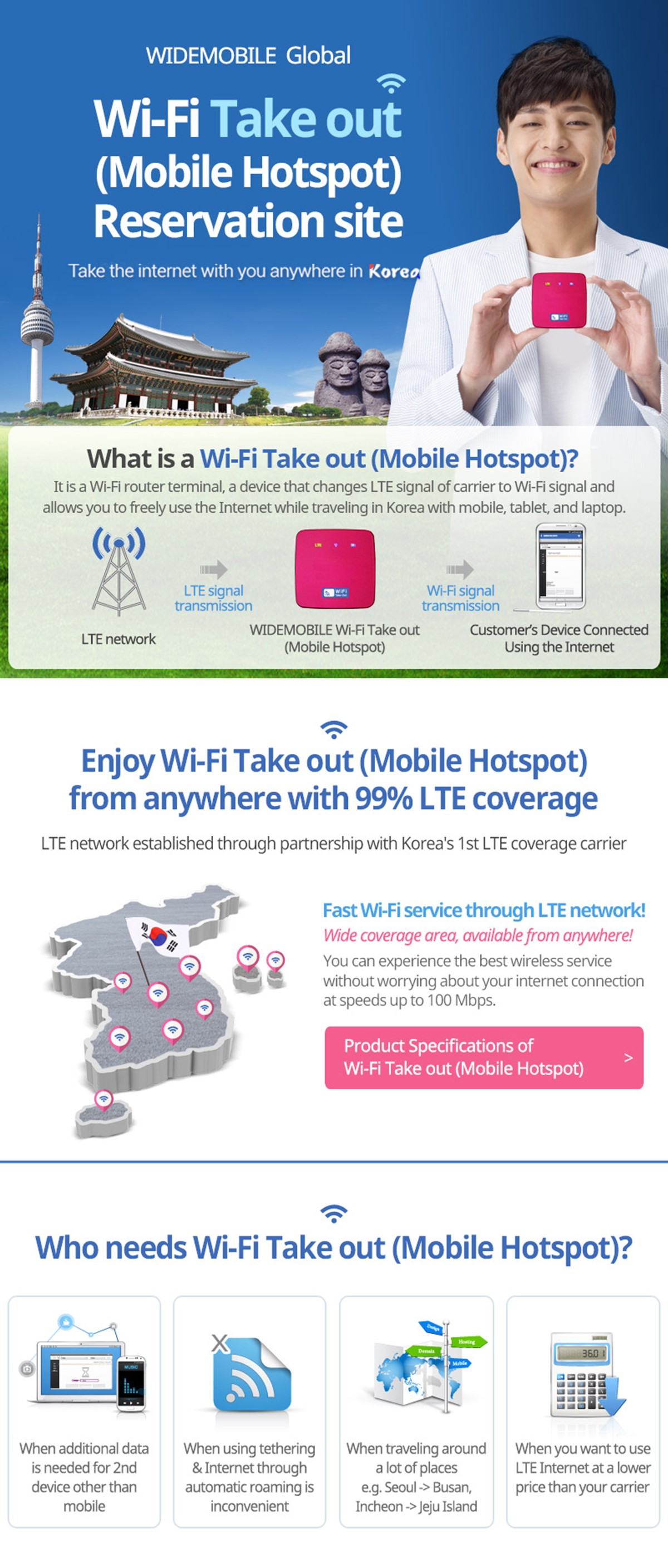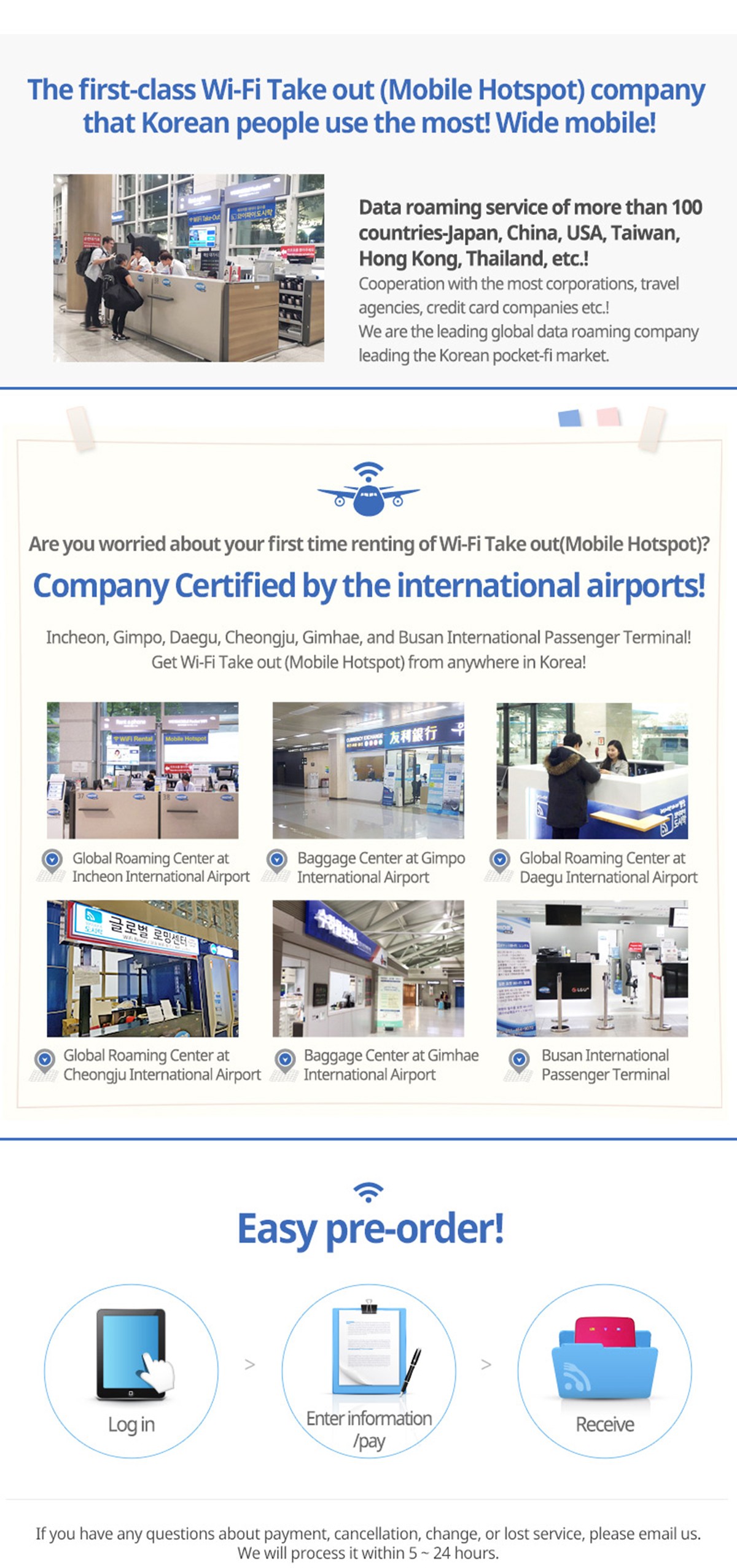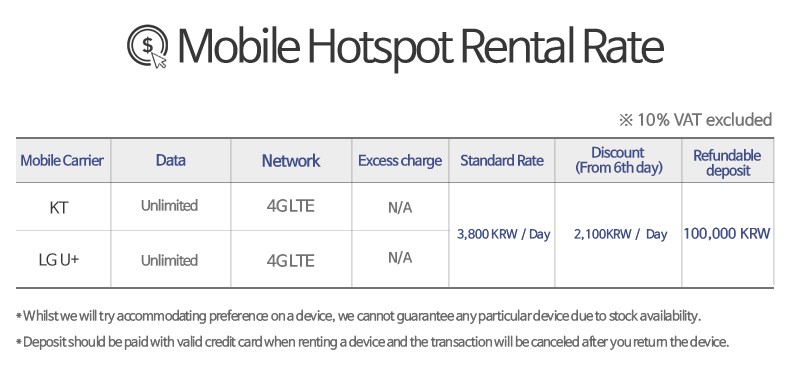 Incheon International Airport : 24 Hours(365 days)
Gimhae Airport(International Terminal) : 05:40~21:00(365 days)
Cheongju International Airport : 08:30~22:00(365 days / may vary according to international flight schedule)
Gimpo International Airport : 06:30~20:00(365 days)
Busan Port International Passenger Terminal : 06:30~19:30(365 days / may vary according to international ferry schedule)

* General payment method for your reservation is to pay on arrival. However, it may be subject to change depending on your reservation route.
* In the event of lost of a device or damage done during the term of rental, we will be charging additional fees in future.
* Arrival and Departure date must be accurate in order for you to pick up and return the device on time.
* Rental period should start from your device pick up date until the device returning date.

Please note!!* In the event of cancellation, you will need to contact us two days before your pick-up date in order to get full amount to be refunded.
* Unfortunately, we will not be able to refund the unused credit for early termination.
* You agree not to use the internet service for activities that are illegal in Korea.
* Reservation to be made at least 2 business days in advance to place an order.
* In the event of Cancellation of reservation due to run out of stock, you will get your full rental fee back as well as your deposit.
* Any details that are need to be changed, please contact us via e-mail before your reservation is confirmed. (It is your responsibility for any problems occurred due to wrong information is given when placing an order)
* Once your reservation is confirmed, we will send you a confirmation of reservation to your e-mail. Your confirmation of reservation is necessary when picking up your device.
* Deposit (Korea Wi-Fi 100,000 KRW/ phone 200,000 KRW) will be paid on your credit card and will be refunded automatically when you return devices.
* Refund may take 1~2 weeks depending on the refund policy of your credit card. (If your card is only acceptable in Korea, the refund would take about 3~4 days)
* If you wish to extend your rental period or are not be able to return a device for any reason, please contact us, otherwise we will deactivate the device and additional charges may occur.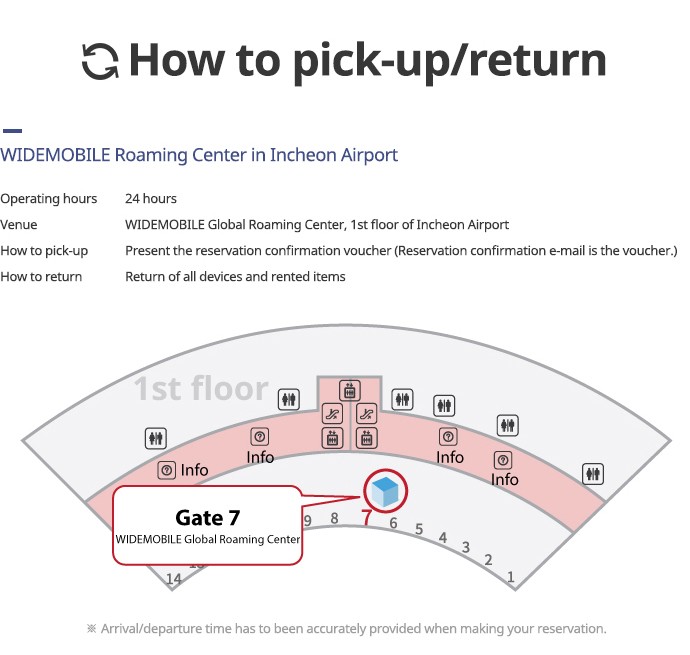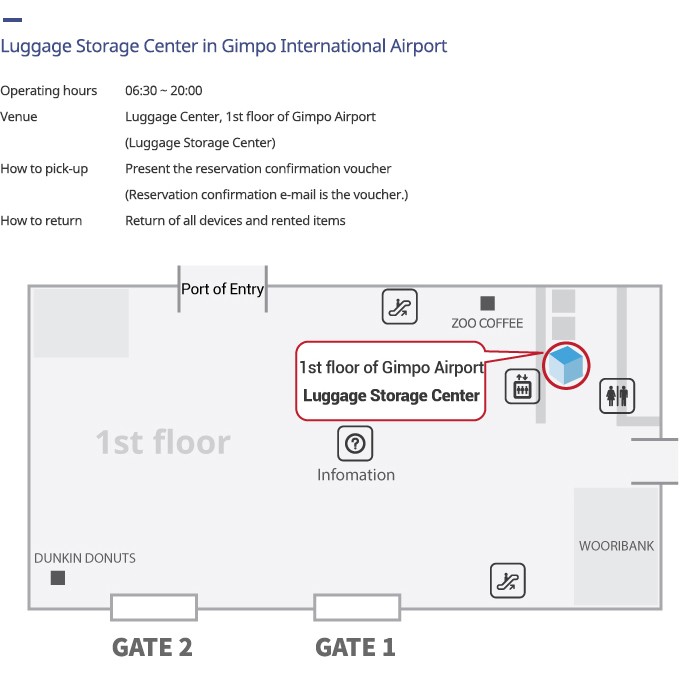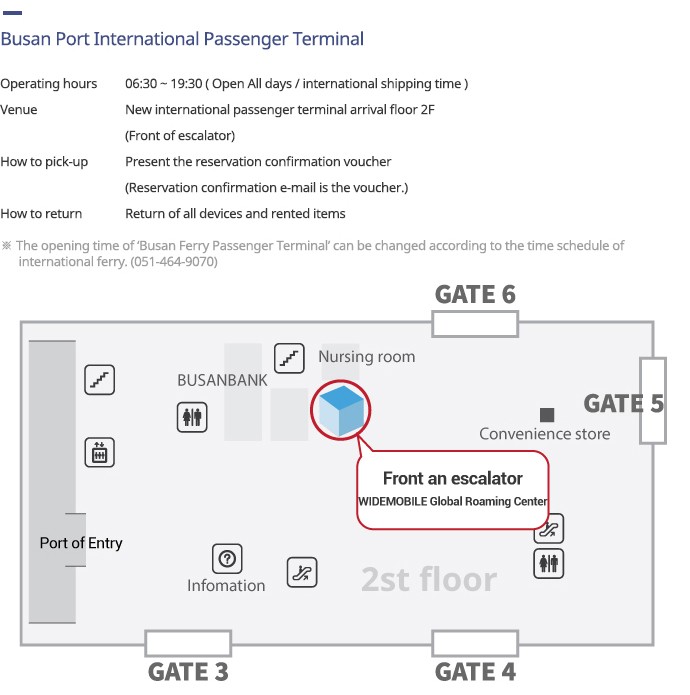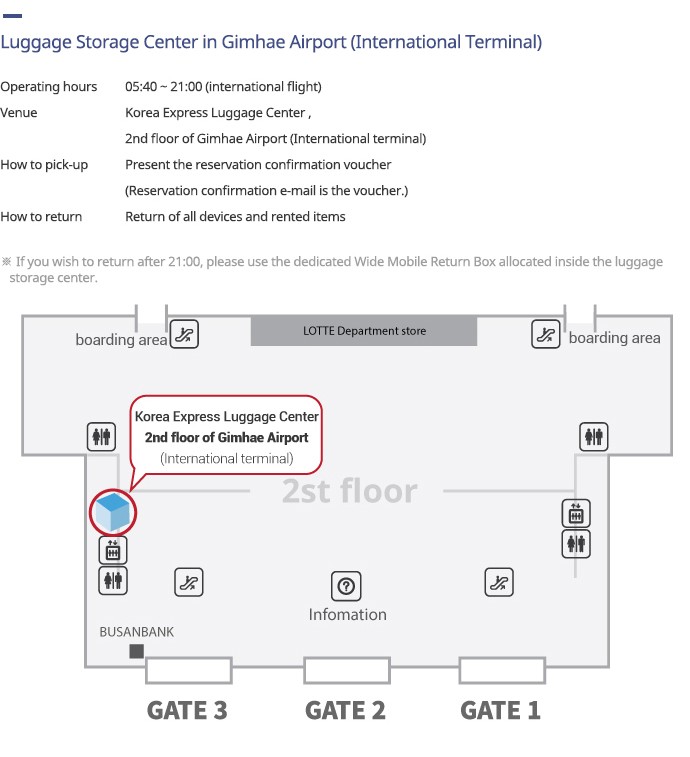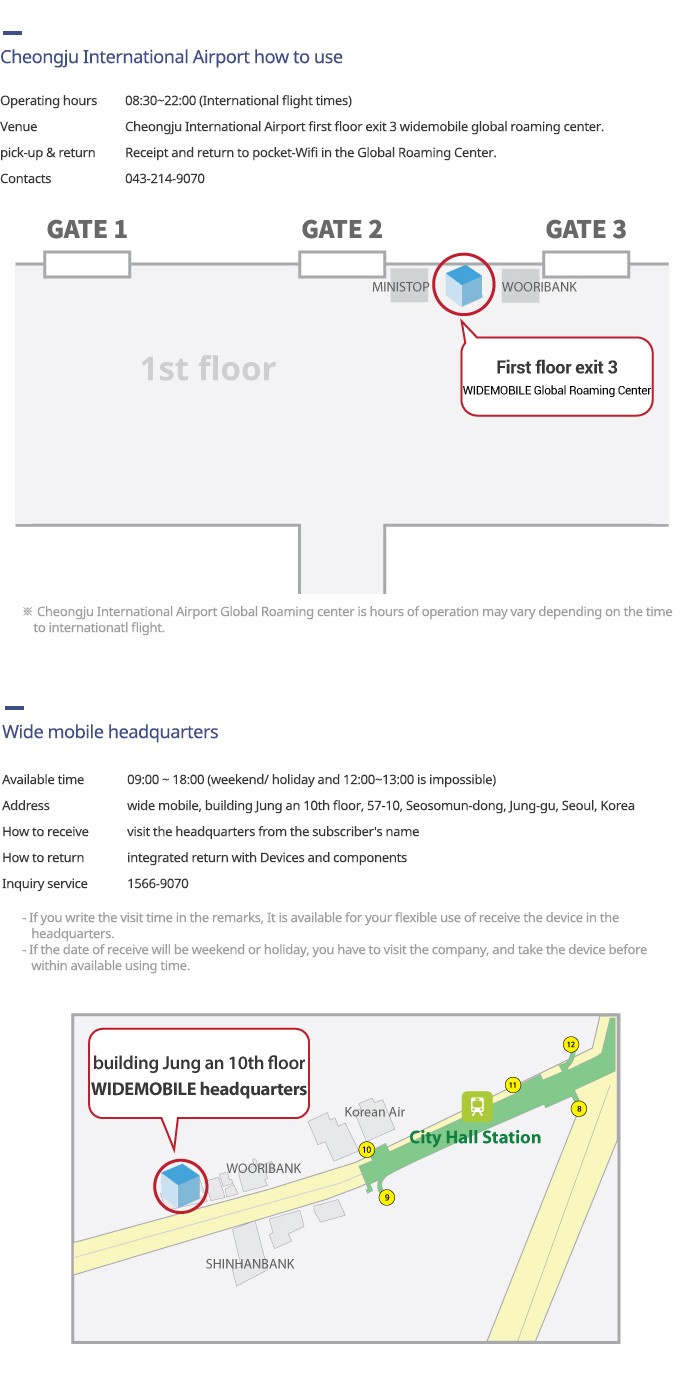 Utilization information
Reservation
| Product | Normal Price | Trippse Price |
| --- | --- | --- |
| WIDE-MOBILE Pocket Wi-Fi Rental in Korea | 2 USD | 2 USD |
| WIDE-MOBILE Pocket Wi-Fi Rental in Korea | 4 USD | 4 USD |
Traffic information
Subway Line A Incheon Int'l Airport (인천국제공항)- 66.3m
Review(3)
安いし補助バッテリーが付いてるのがよかったです。
日本語にも問題なく借りれました。
街中で、まったく問題なく使えましたした。
基本的にはスムーズにつながったので問題ありませんでした。
Good service Good choose Easy to buy I will choose it next time.