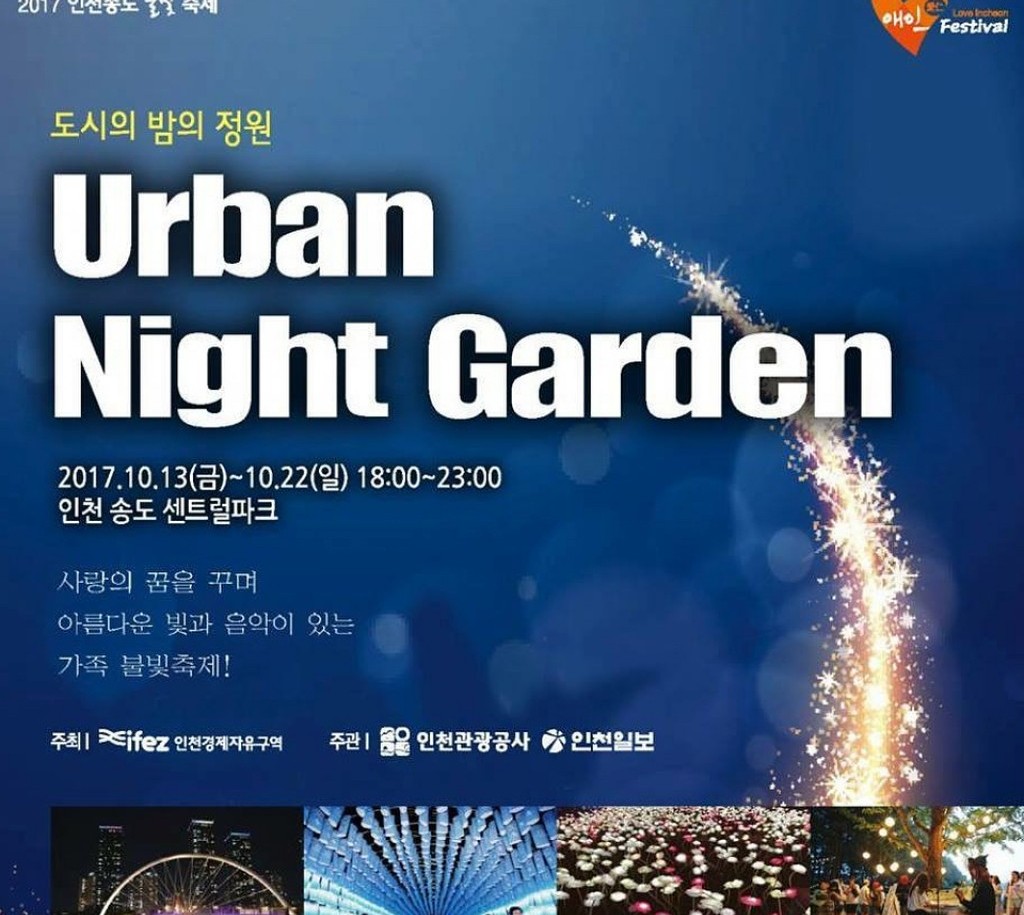 The deep autumn evenings at Songdo Central Park in Incheon will be a little brighter October 13-22 during the Songdo Urban Night Garden, the name of this year's Songdo Light Festival.
News of the beautiful nightscape at Songdo International City has quickly spread by word of mouth. This year, the city's light festival has focused on a family-friendly environment, with vibrant lights and live music. An approximately 600 meter-long section of the walking path from Central Park bridge to Songdo Hanok Village will be decorated with LED trees and character lanterns. Other attractions include Angel Walkway, LED Rose Garden, Noah's Ark, PyeongChang 2018 Winter Olympic Games Illumination, Lanter Tunnel, and more. All visitors are invited to take part in the Photo Contest; simply submit a photo taken at the festival for the chance to win a prize. Other participation events include writing a wish lantern or heart memo, or exploring on a stamp tour. Performances will also take place on weekends throughout the festival grounds.
Head to Incheon for the Songdo Urban Night Garden and enjoy a romantic autumn evening of lights and music.