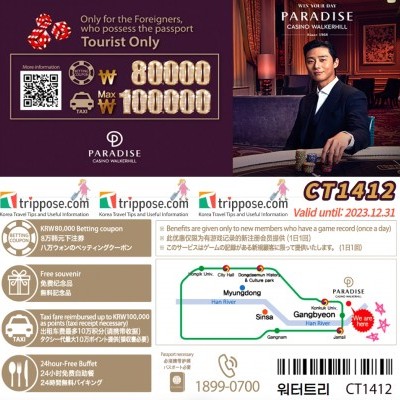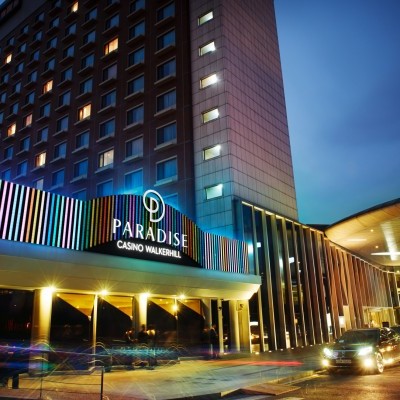 "The Walker-hill Paradise Casino, which is the No.1 casino in Korea, possess the games of Baccarat, Black-jack, Roulette, etc. operating 24 hours, 365 days. In addition, our employees, who have good language skills and manners, are always trying to provide that best service to our worldwide guests. If you come to visit our casino, you will feel the most comfortable gaming environment and the real excitement.
Paradise Walker Hill Casino is a foreigners only casino, operating inside the Sheraton Walker Hill Hotel, from where you can enjoy a fine view of the Hangang river nearby. This casino offers Baccarat, Black Jack, Roulette, Tai-Sai among others, and a variety of table games as well. The game tables are equipped Las Vegas style, and are the finest quality in Korea. It operates 24 hours a day, and about 400,000 foreign tourists come to enjoy casino games here. It is perhaps more famous outside the country than within it, and it has staff members who are fluent in many languages to serve the customers' needs.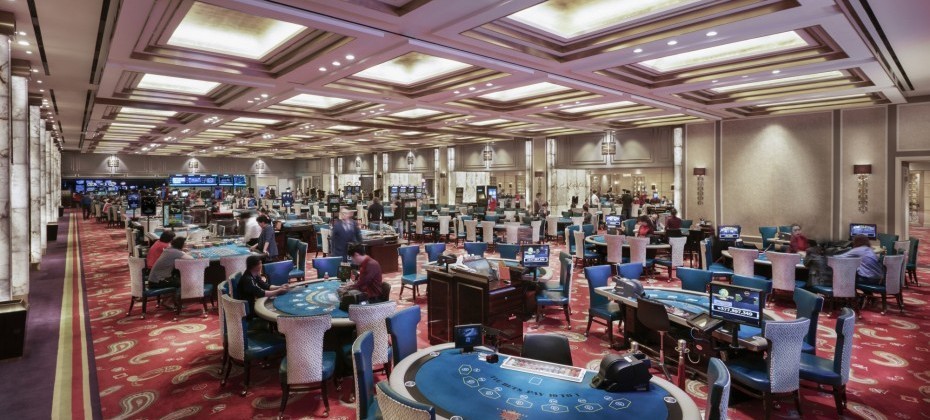 Paradise Casino Walkerhill is located in the Sheraton Grand Walkerhill Hotel, which commands a beautiful, sweeping view of the Han River. Here, customers can enjoy both the convenience of the city and the serenity of nature in one place.
Since its opening in 1968, Paradise Casino Walkerhill has long garnered the confidence of customers, and experienced dealers and staff offer the best, most reliable services anywhere. Under the 'World's Best Casino in Service' campaign since 2012, it has stepped up efforts to better satisfy customers to become a world-class luxury casino.
Paradise Casino Walkerhill has provided our foreign guests with unforgettable memories with best facilities and services. It is definately Korea's best foreigner-only casino.
​