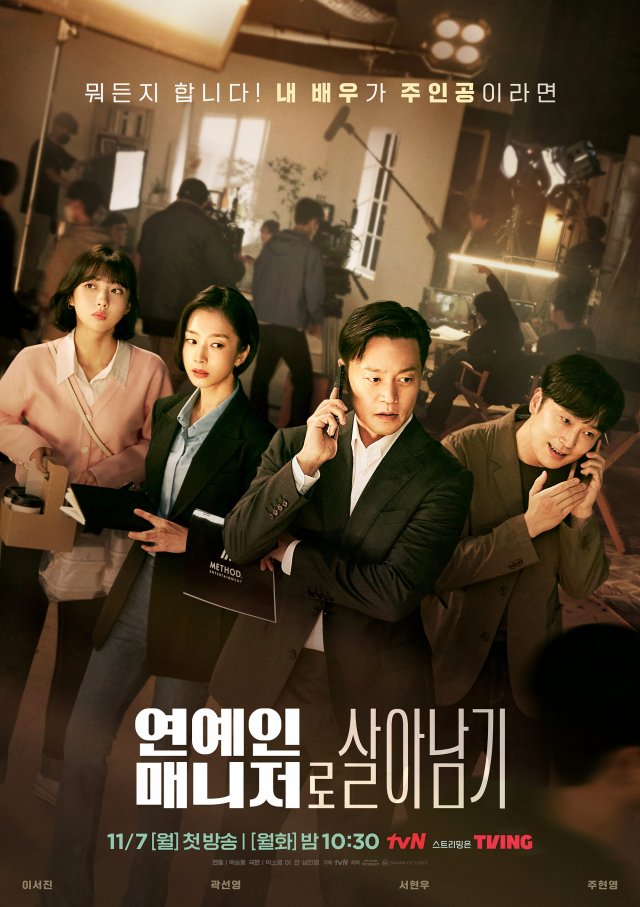 Behind Every Star
Behind Every Star (Korean: 연예인 매니저로 살아남기) is an upcoming South Korean television series directed by Baek Seung-ryong, and starring Lee Seo-jin, Kwak Sun-young, Seo Hyun-woo and Joo Hyun-young.

Based on the French TV series Call My Agent!, it is scheduled to premiere on tvN on November 7, 2022, and will air every Monday and Tuesday at 22:30 (KST).

It is also available for streaming on Netflix in selected regions.
『Copyright (C) CJ ENM ALL RIGHTS RESERVED https://tvn.tving.com』
#KoreanFood #KoreaFood #韓国旅行 #韓国グルメ #韩国美食 #韓國美食 #Seoul #KoreaTour #KoreaTrip #KoreanTravel #korea #Koreanrestaurant #韓国旅行 #韩国旅游 #韓國旅遊 #Trippose
韓国旅行情報のすべて : トリップポーズ
http://www.trippose.com
South Korea travel tips and articles : TRIP-PROPOSE
http://en.trippose.com
韩国旅游提示和文章 : TRIP-PROPOSE
http://cn.trippose.com
韓國旅遊提示和文章 : TRIP-PROPOSE
http://tw.trippose.com
/
http://hk.trippose.com