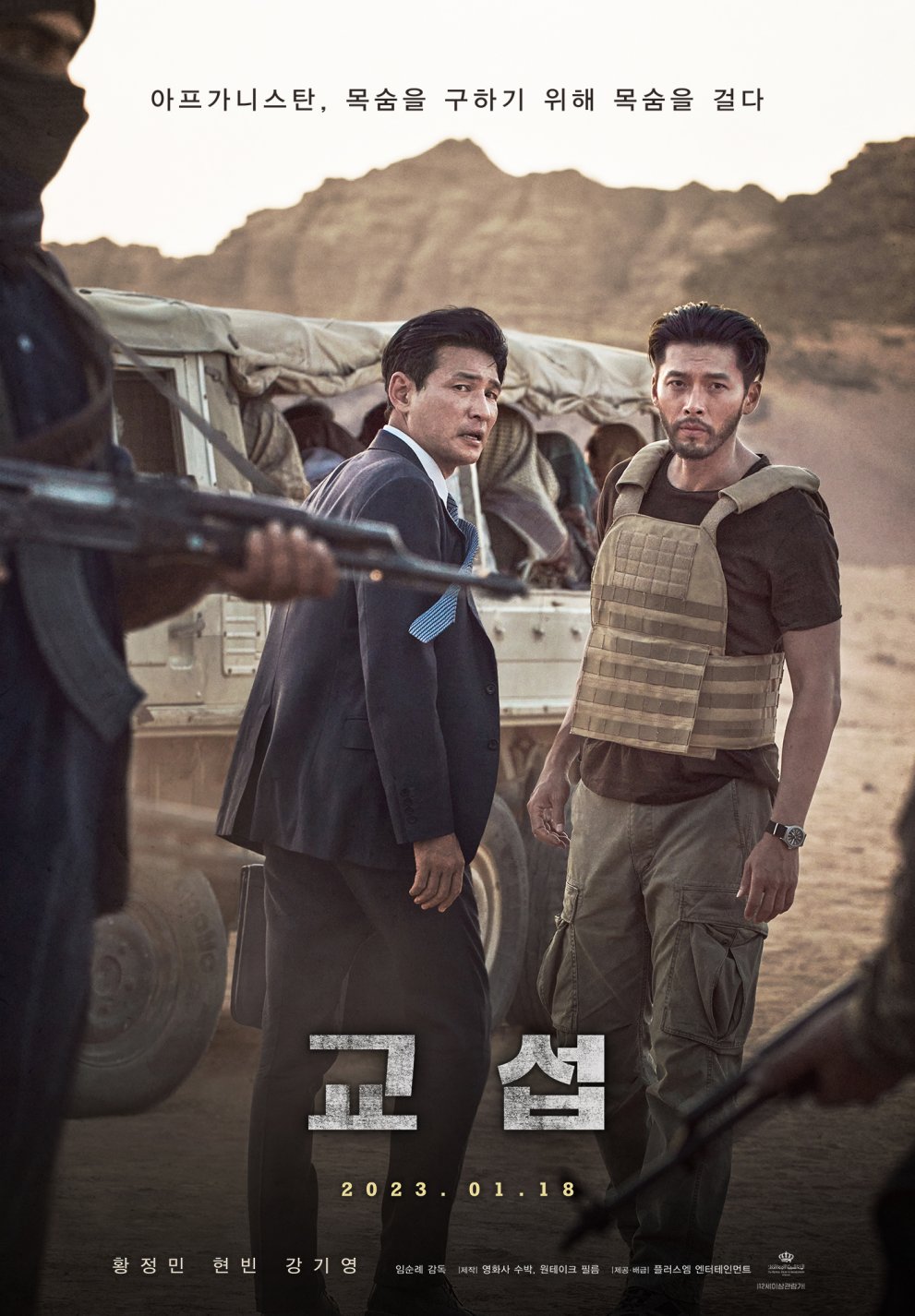 The point men
The Point Men (Korean: 교섭; RR: Gyoseob; lit. Bargaining) is a 2023 South Korean action crime thriller film directed by Yim Soon-rye and starring Hwang Jung-min and Hyun Bin.

The film is based on the 2007 South Korean hostage crisis in Afghanistan and the subsequent rescue mission.

It was released on January 18, 2023 in South Korea and screened in Dolby Atmos.
Genre :

Drama

RELEASE_DATE:

Jan 18, 2023

BOX_OFFICE_KO:

428,605

MOV_AGE:

Ages 12+

MOV_AGE_CODE:

2022-MF03297

MOV_TIME:

108min
『Copyright (C) PLUS M ALL RIGHTS RESERVED https://linktr.ee/megabox_plus_m』
#KoreanFood #KoreaFood #韓国旅行 #韓国グルメ #韩国美食 #韓國美食 #Seoul #KoreaTour #KoreaTrip #KoreanTravel #korea #Koreanrestaurant #韓国旅行 #韩国旅游 #韓國旅遊 #Trippose
韓国旅行情報のすべて : トリップポーズ
http://www.trippose.com
South Korea travel tips and articles : TRIP-PROPOSE
http://en.trippose.com
韩国旅游提示和文章 : TRIP-PROPOSE
http://cn.trippose.com
韓國旅遊提示和文章 : TRIP-PROPOSE
http://tw.trippose.com
/
http://hk.trippose.com