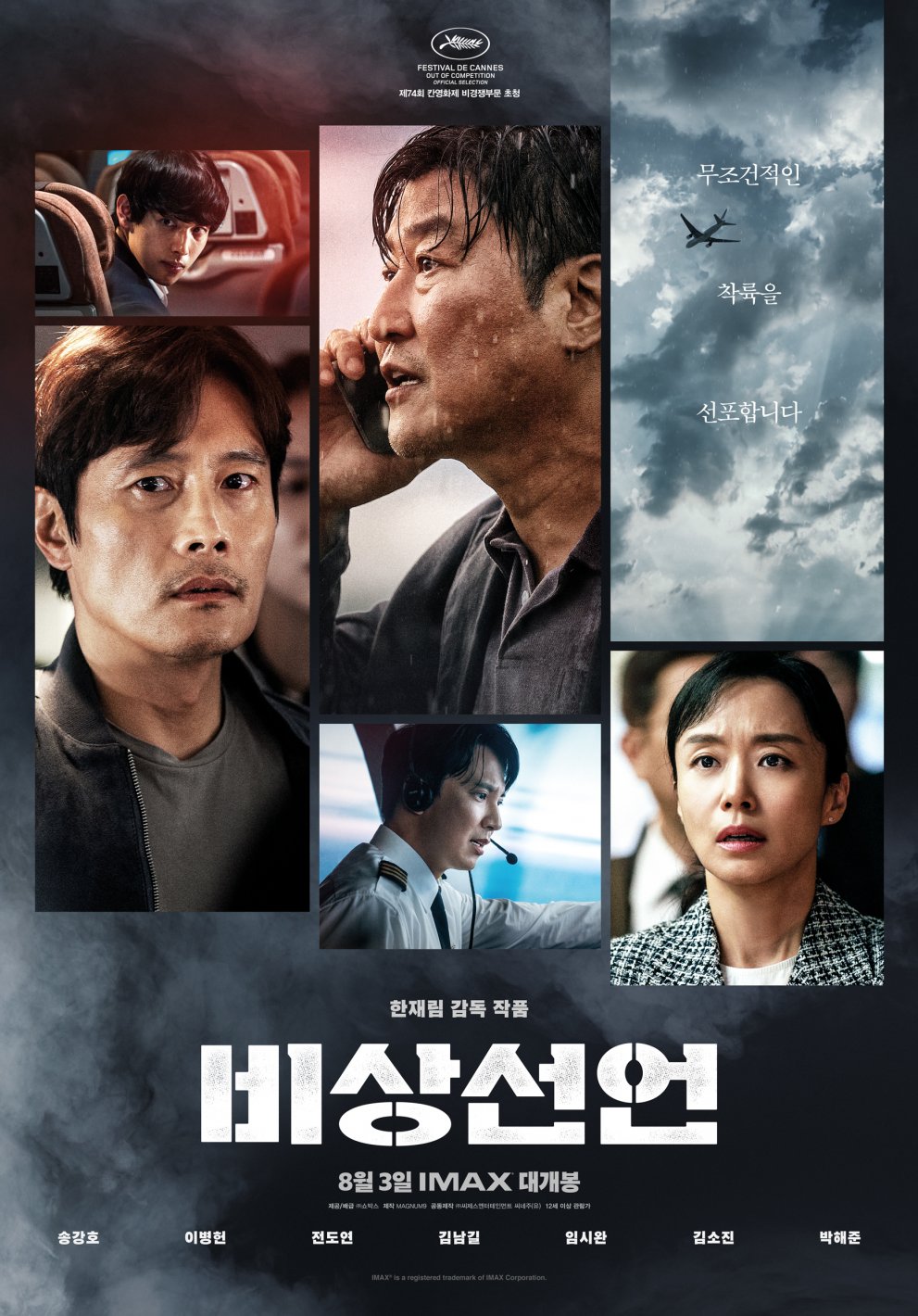 Emergency declaration
Emergency Declaration (Korean: 비상선언; Hanja: 非常宣言 Bisang Seoneon) is a 2021 South Korean disaster-action film directed by Han Jae-rim and starring Song Kang-ho, Lee Byung-hun, Jeon Do-yeon and Kim Nam-gil.

The film is based on a real aviation disaster in which an aeroplane declared high alert and demanded unconditional landing.

The film was first screened in the out of competition section of the 74th Cannes Film Festival on July 16, 2021.
Genre :

Drama

RELEASE_DATE:

Aug 3, 2022

BOX_OFFICE_KO:

1,951,070

MOV_AGE:

Audience over 12 years old

MOV_AGE_CODE:

2022-MF01712

MOV_AWARD_YN:

Y

MOV_TIME:

140min
#KoreanFood #KoreaFood #韓国旅行 #韓国グルメ #韩国美食 #韓國美食 #Seoul #KoreaTour #KoreaTrip #KoreanTravel #korea #Koreanrestaurant #韓国旅行 #韩国旅游 #韓國旅遊 #Trippose
韓国旅行情報のすべて : トリップポーズ
http://www.trippose.com
South Korea travel tips and articles : TRIP-PROPOSE
http://en.trippose.com
韩国旅游提示和文章 : TRIP-PROPOSE
http://cn.trippose.com
韓國旅遊提示和文章 : TRIP-PROPOSE
http://tw.trippose.com
/
http://hk.trippose.com