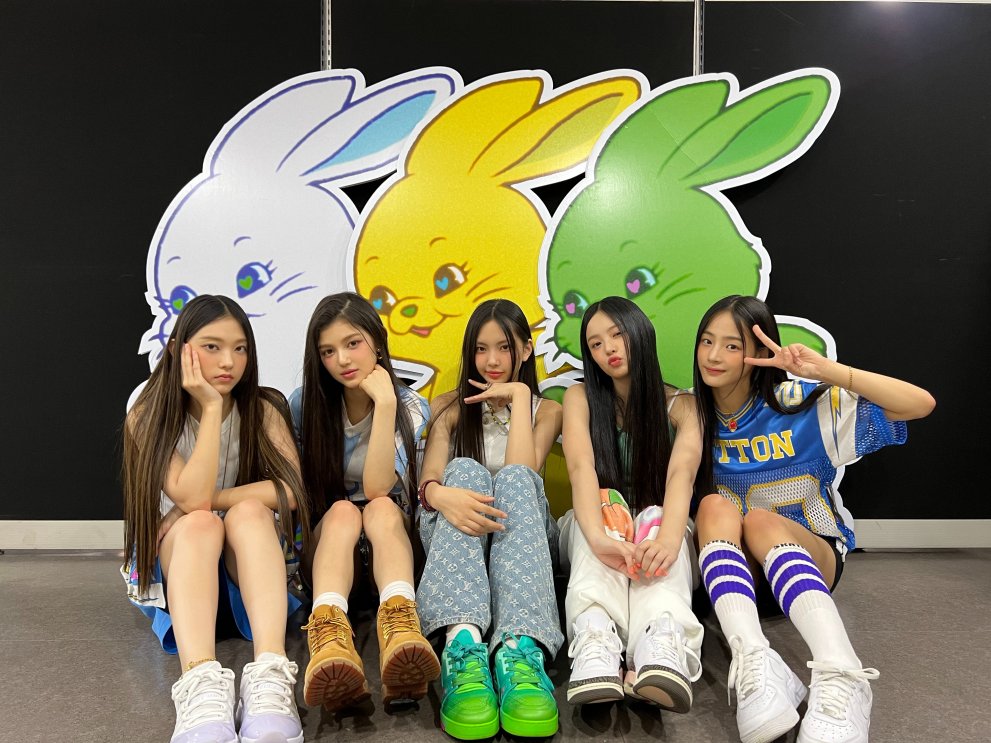 @instagram.com/newjeans_official
NewJeans
NewJeans (Korean: 뉴진스; RR: Nyujinseu) is a South Korean girl group formed by ADOR, a subsidiary of Hybe Corporation. The group is composed of five members: Minji, Hanni, Danielle, Haerin, and Hyein.

The group pre-released their debut single "Attention" on July 22, 2022, preceding their debut eponymous extended play, which was released on August 1, 2022.

The group's name, NewJeans, is a double entendre.

It alludes to the idea that jeans are a timeless fashion item and the group's intention to carve a timeless image for themselves.
『 COPYRIGHTS ©ADOR. ALL RIGHTS RESERVED www.ador.world』