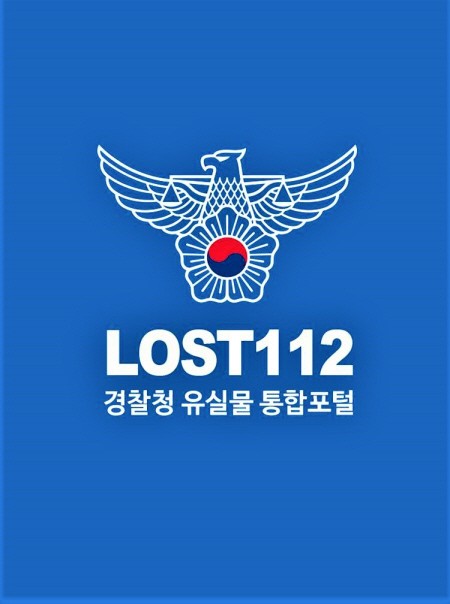 Travelers who lose an item while on Seoul Subway Lines 1-8 can now quickly and easily locate their items! Reports to the National Police Agency's Lost and Found can be submitted over the phone or online.
Foreigners with an Alien Registration Number can sign-up for the official lost112 website. As of October 2017, all items found on Seoul Subway Lines 1-8 are registered and can be viewed on the website. Reporting and searching both lost and found items is only available in Korean, but a guide to using the website is provided in English, Japanese, and Chinese.
Travelers and foreigners living in Korea without an Alien Registration Number can call Lost and Found Information by dialing "182" on a local phone and then pressing "2" to connect with information. In addition, if you realize you left an item on the subway as soon as you get off, you can head directly to the subway station office to report the item. Provide related information, such as the subway, car, and door number, as well as the time.
If you lose something while traveling on the Seoul Subway, just remember Lost 112 and soon, you will be reunited with your item!
More Info
Seoul Subway Lost & Found Reporting
☞ Reporting lost items on Seoul Subway Lines 1-8
- Online reporting: Following the ACT GUIDE on the English website, use the Korean version of the lost112 website * Alien Registration Number required to sign-up and use the website lost112
- Phone reporting: 182->2 to connect with foreign language assistance
☞ lost112
- Website: www.lost112.go.kr (Korean, English, Japanese, Chinese)
- Phone: 182->2 (English, Japanese, Chinese, German, French, Spanish)
☞ Reporting lost items on other subway lines in Seoul
- Dasan Call Center: 120 (English, Japanese, Chinese)
- Direct report to the subway station office (provide time and number of subway, car, and door
☞ 1330 Korea Travel Hotline: +82-2-1330 (Korean, English, Japanese, Chinese)
Information courtesy of Lost112
『 COPYRIGHTS ©KOREA TOURISM ORGANIZATION. ALL RIGHTS RESERVED www.visitkorea.or.kr 』
韓国旅行情報のすべて : トリップポーズ
http://www.trippose.com
South Korea travel tips and articles : TRIP-PROPOSE
http://en.trippose.com
韩国旅游提示和文章 : TRIP-PROPOSE
http://cn.trippose.com
韓國旅遊提示和文章 : TRIP-PROPOSE
http://tw.trippose.com
/
http://hk.trippose.com