Renewal:2023-09-08 12:38:59
【Instant confirmation】 2023 Incheon INK K-POP Concert / Let's Go Incheon & Enjoy INK Concert 2023 INK콘서트 투어 패키지
618, Maesohol-ro, Michuhol-gu, Incheon (인천 광역시 남구 매소 홀로 618 (문학동))
2023 INCHEON K-POP CONCERT
INK Incheon K-Pop Concert Ticket with Tour
'TRIPPOSE.COM' is 2023 INCHEON K-POP CONCERT official sales channel. Tickets can be purchased immediately. ★Instant Confirmation

'Tripoose.com' is the recognized partner of the Incheon Tourism Organization and also the primary official retailer for the
2023 Incheon K-POP Concert tickets.

Reservations are already underway. As for the INK Concert tickets, they're for ground seating and will be randomly assigned
on the day of the event.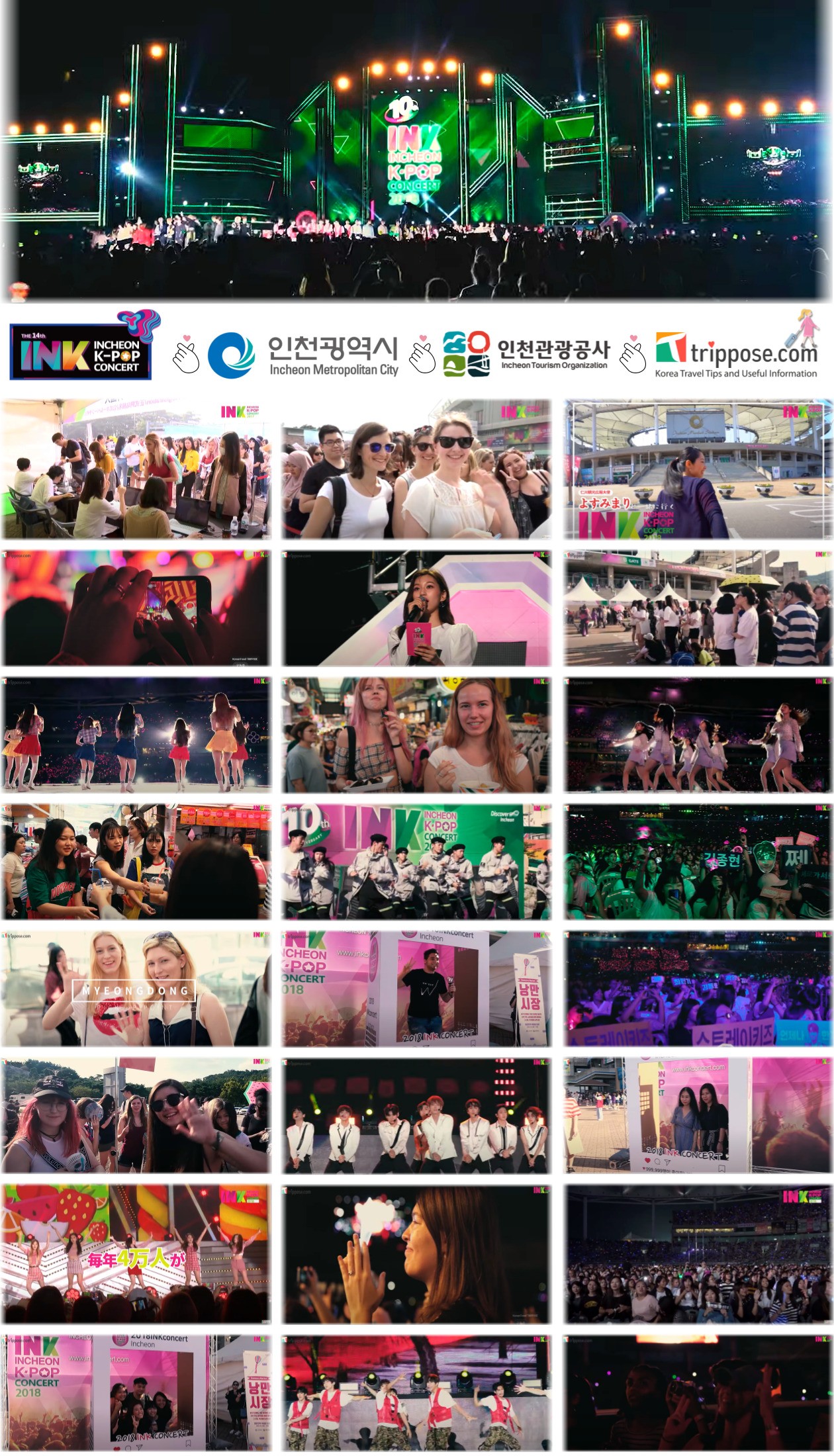 Embark on a thrilling journey through the vibrant world of K-POP at the esteemed Incheon K-POP Concert (INK Concert). This illustrious festival is an embodiment of the Korean Wave, resonating with over 14 years of glorious history since its inception in 2009. Coordinated by Incheon City and the Incheon Tourism Organization, INK Concert is a globally acknowledged event that magnetizes music aficionados from all around the world.
Feel the electrifying energy as leading K-POP artists converge on this grand stage to enthral spectators with their talent. The INK Concert embodies the essence of Incheon, amplifying the city's identity as the home of K-POP and an international cultural hub. This event is designed to not only attract global tourists but also to provide the residents of Incheon with an unforgettable K-POP concert experience. This year's INK Concert promises yet again to be an event of high public interest and excitement.
This year, INK Concert is enhancing its cultural celebration by teaming up with the 2023 Incheon Food Culture Expo, set in the picturesque locations of Munhak Stadium and Dongmun Square. This unique fusion of musical extravaganza and culinary arts presents an unparalleled opportunity for attendees to indulge in a multi-sensory feast. With top-notch K-POP performances and an array of gastronomical delights, this event is set to elevate your experience.
If you're planning a visit to Korea, make sure to reserve your spot at the INK Concert, the cornerstone of Incheon's cultural celebration. This event is not just a concert, it's an immersive exploration into the heart of Korean culture. Don't miss out on this exciting opportunity to create lasting memories in the vibrant city of Incheon!
2023 INK CONCERT




BTOB(비투비), OH MY GIRL(오마이걸 ), Golden Child(골든차일드, GNCD), WEi(위아이),

H1-KEY(하이키), xikers (싸이커스 · サイカース), woo!ah!(우아!), tripleS(트리플에스 | トリプルS),

8TURN(에잇턴)



※Lineup Subject to change / ※ 出演者は変更になる可能性がございます。予めご了承ください。/ ※ 根据主办方或出演ARTIST的情况,演出时间可能发生变更。 / ※ 根據主辦方或出演ARTIST的情況,演出時間可能發生變更。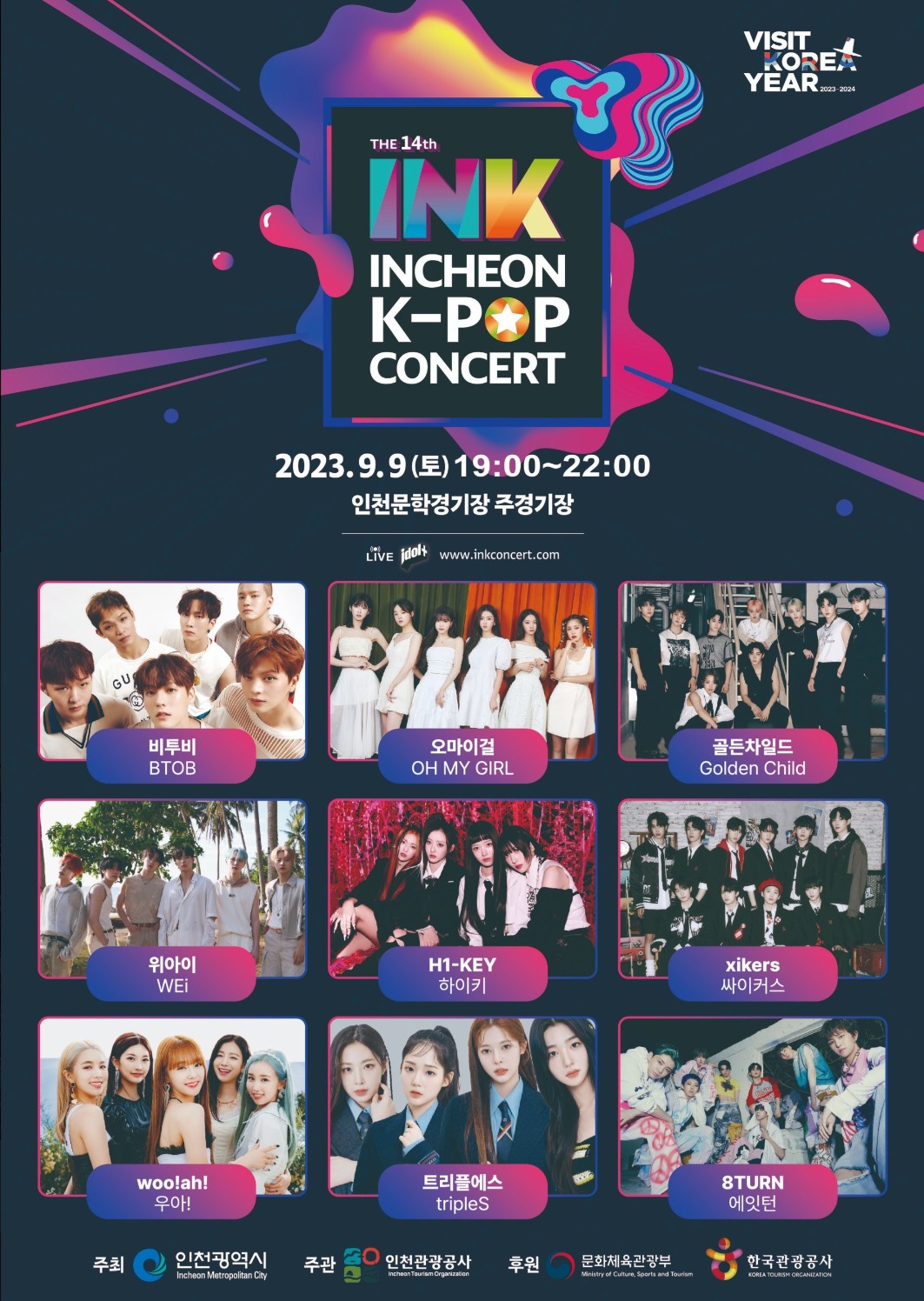 *Date : September 9, 2023 (Saturday) 18:30 - 22:00(Local time)
*Location : Incheon Munhak Stadium, Main stadium 인천문학경기장(인천월드컵경기장)
-Address : 618, Maesohol-ro, Michuhol-gu, Incheon
-Subway : Munhak Sports Complex (Incheon Subway Line 1), Exit 2.
*Hosted by : Incheon Metropolitan City, Incheon Tourism Organization
*Sponsored by : Ministry of Culture, Sports and Tourism,
Korea Tourism Organization

*Ticket booth hours_
14:00 - 17:00
(Local time)
*Entrance time_16:00 - 17:30(Local time)
▶▷▶ ' GATE B'
*LATECOMERS : Should this prove impossible because all the side seats are occupied, latecomers will unfortunately not be admitted to the concert, and their ticket prices will not be refunded.
Package_1: 2022 INK Concert Ticket + Korean Traditional Hanji Handcraft Class(Hanji Hand Mirror Making Experience)
Package_2: 2022 INK Concert Ticket + 2D1N Incheon Tour Package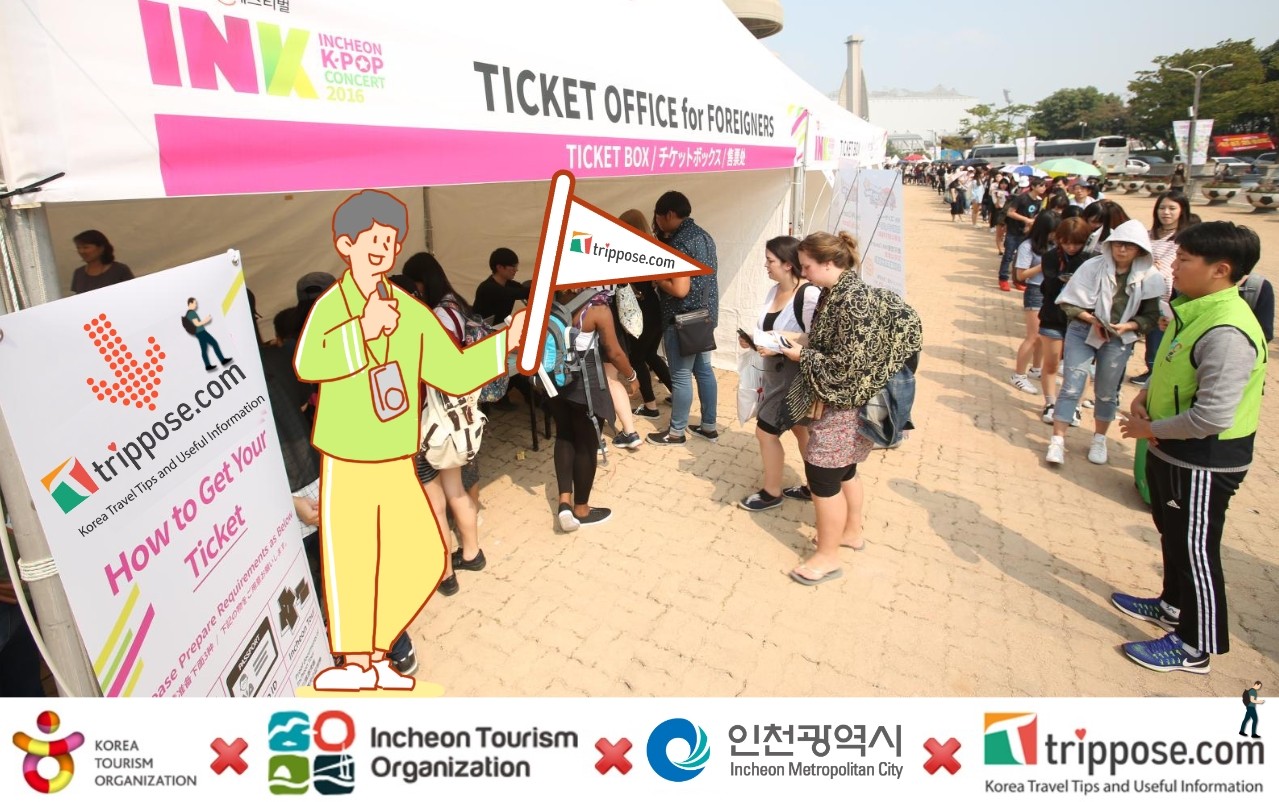 ※ Regarding ticket collection: If the location of the ticket booth changes, we will notify you on this page. Please ensure to check in advance on the day of your visit. We appreciate your understanding and cooperation.
※Please look for the ticket booth designated for foreigners with the "Trippose.com" logo attached.
[Ticket booth only for the foreigner]
-you can check change your ticket the each vendor site with X-banner logo(
Trippose.com
).
HERE(Google Map)!
-Change your ticket at the designated at the foreigner exclusive ticket booth certainly.
※ we will notify changes in advance.
★This ticket is to be sold as a set and no item will be sold seperately.
★No cancellation & amendment after booking confirmed​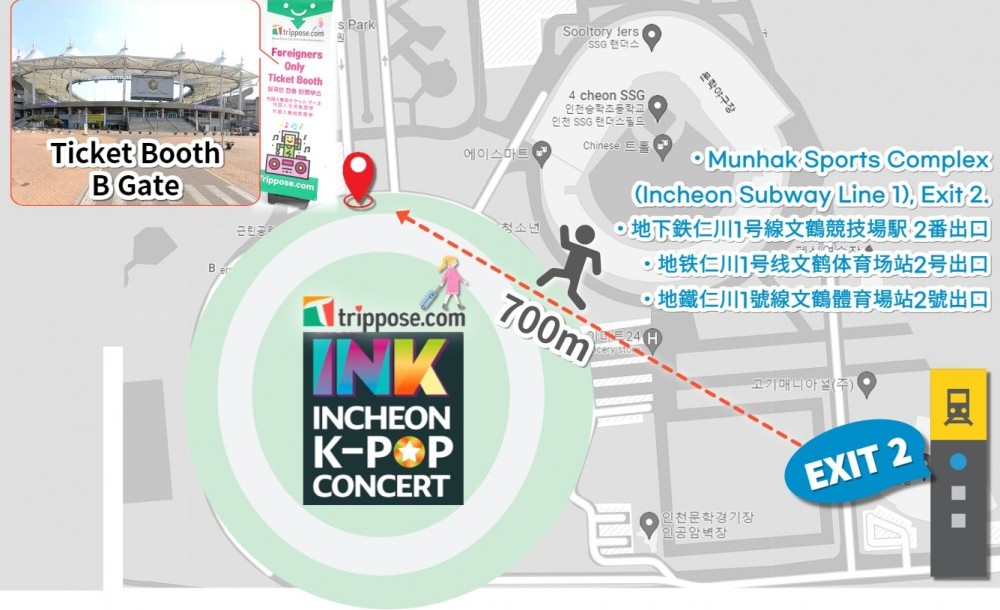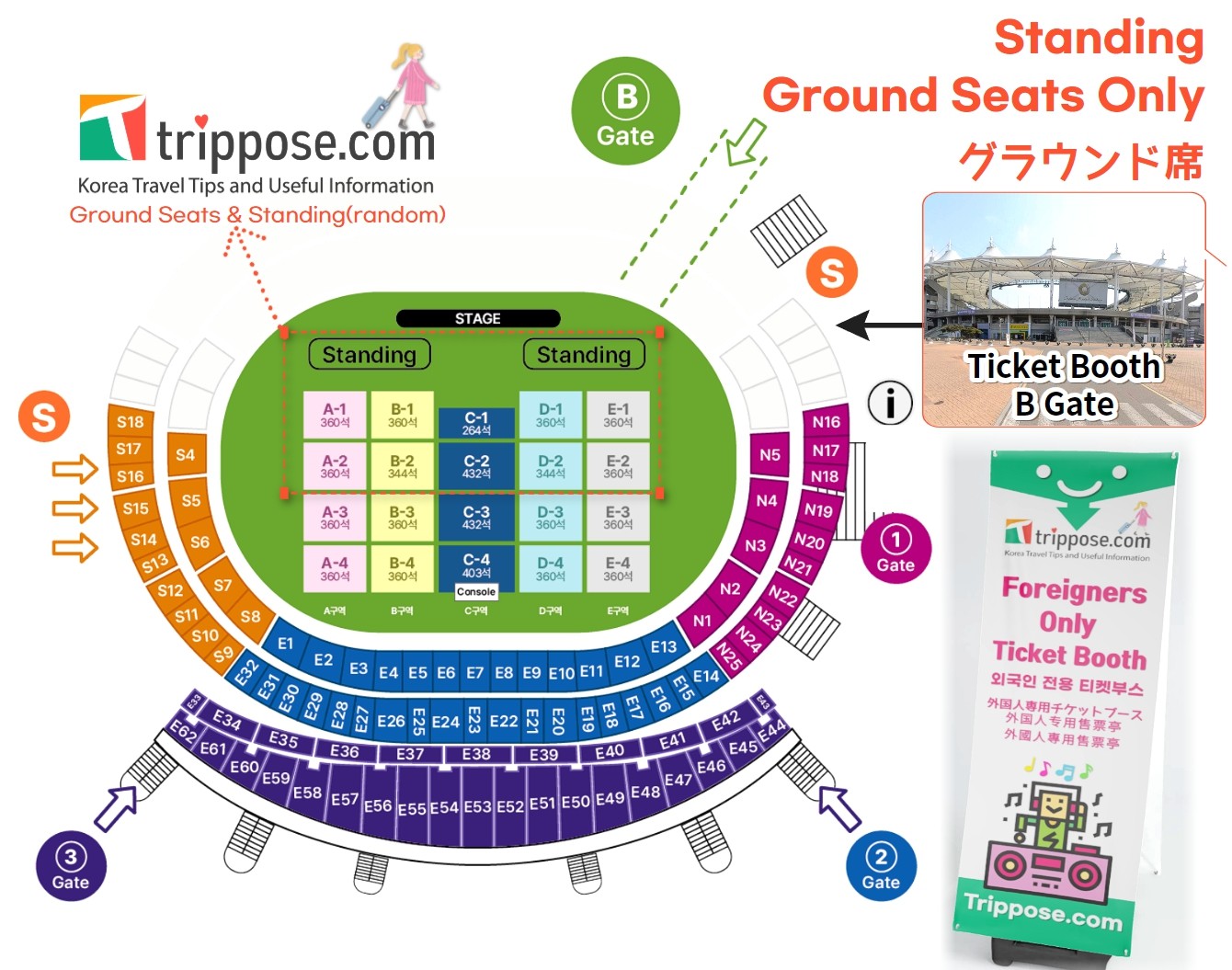 ※Exclusive seating for international attendees is in the ground seats. The Incheon Tourism Board will handle random seat assignments on the day of the concert. Please note that we do not entertain inquiries regarding seat placement.

Thank you for the overwhelming enthusiasm and questions we've received regarding the '2023 Incheon INK K-POP Concert' tickets. If you've purchased your ticket through Trippose.com, you can look forward to either front-of-stage standing spots or general ground floor seating. These will be assigned at random on the day of the show. We will make every effort to seat companions next to each other. Additionally, priority for better seats will be given to those who have booked their tickets earlier. Thanks for your continued support!
*How to Receive : Please present reservation confirmation mobile voucher after reservation voucher, identification (passport or ID card) and distribution. / Appointment E-mail not available.
*Note : You will not be able to enter the concert after the closing time of the concert, so please observe the ticket receipt time and arrive in advance so that there will be no disruption in your position.
※Cancellation policy: non-refundable​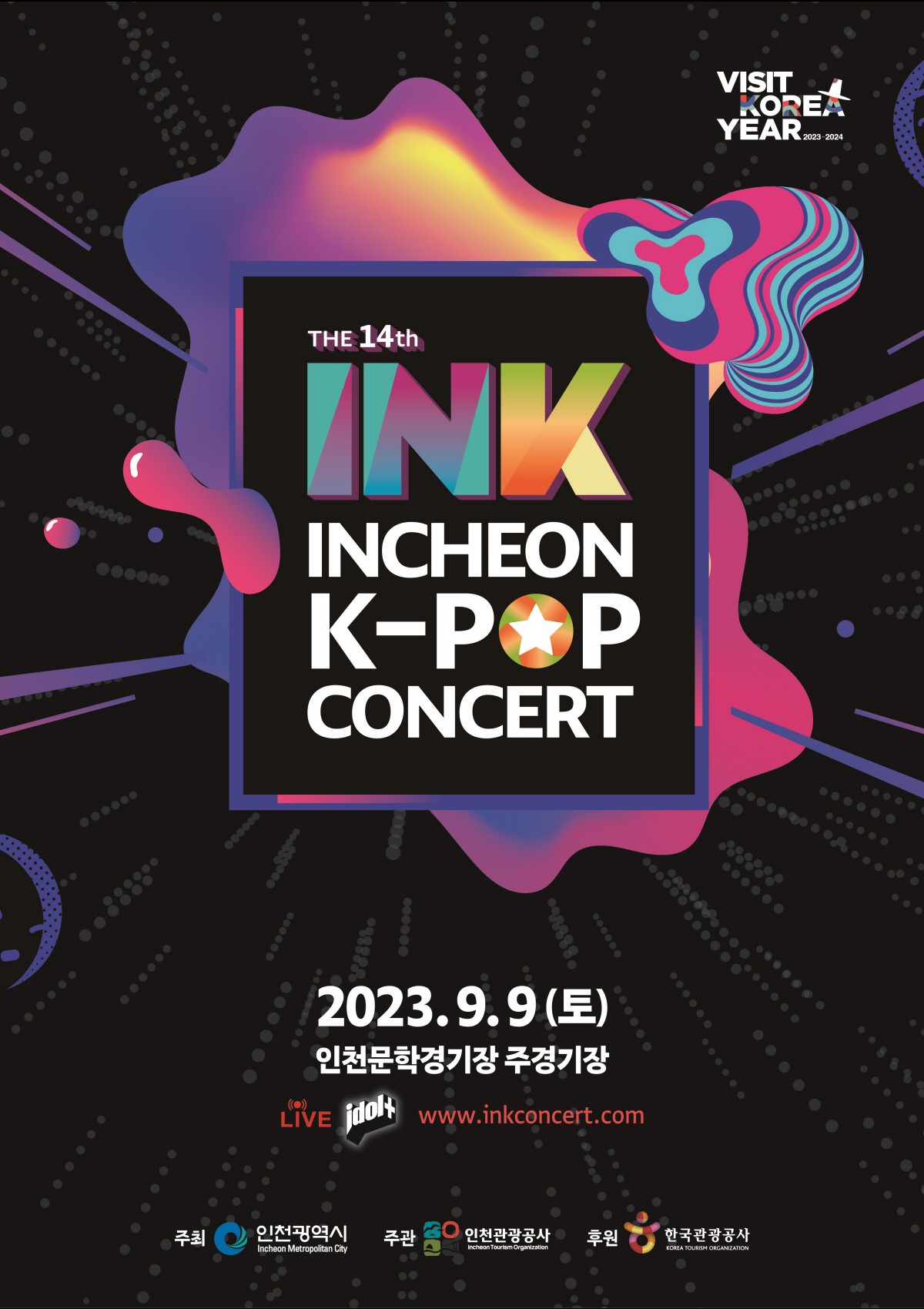 ※This is the 2018 INK Concert PR
2023 INK Concert Ticket +
Korean Traditional Hanji Handcraft Class
or
2023 INK Concert Ticket +
2D1N Incheon Tour Package
-INK Concert Ground Seat Ticket
:
Random!
Package_1: 2023 INK Concert Ticket +
Korean Traditional Hanji Handcraft Class
(Hanji Hand Mirror Making Experience)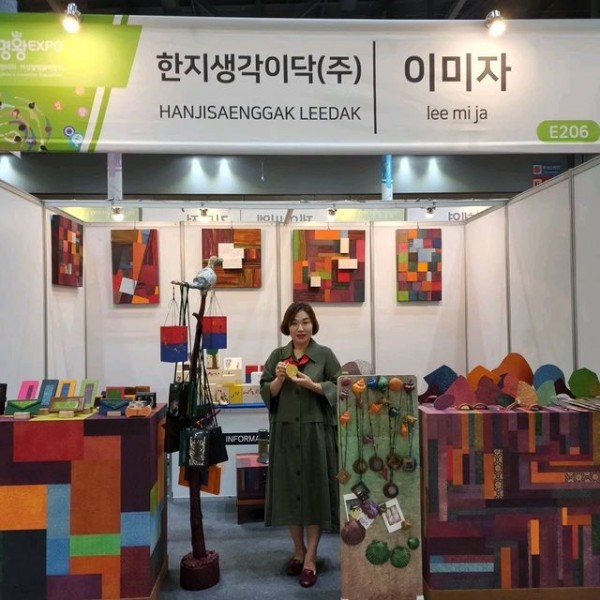 Master of Traditional Korean Handicrafts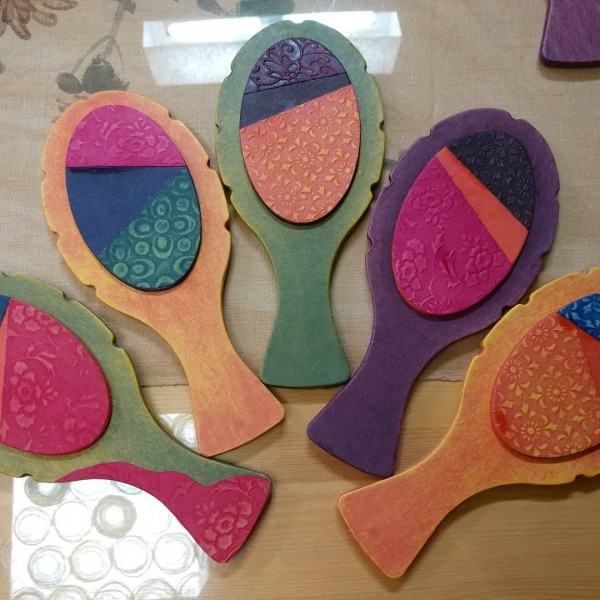 Making Hand-held Mirror with Hanji Paper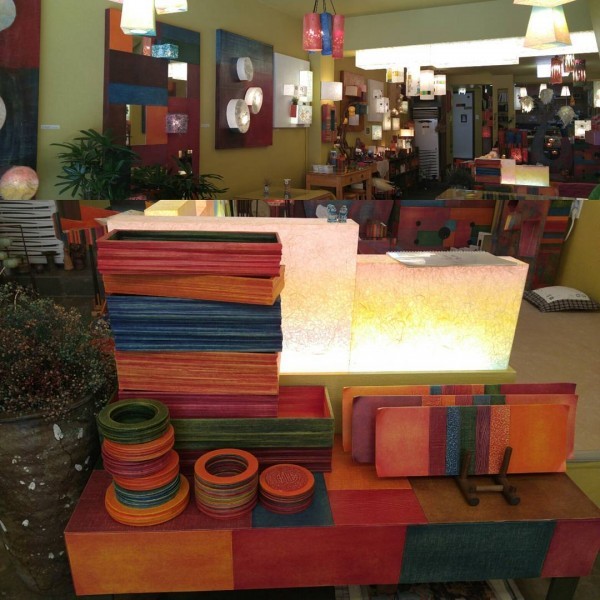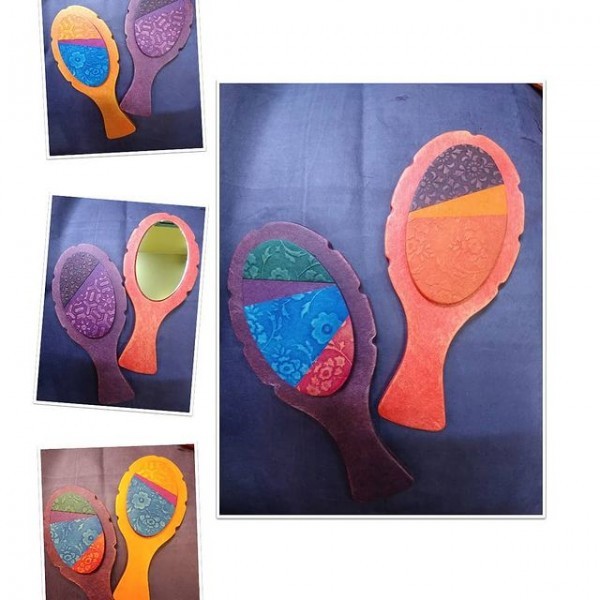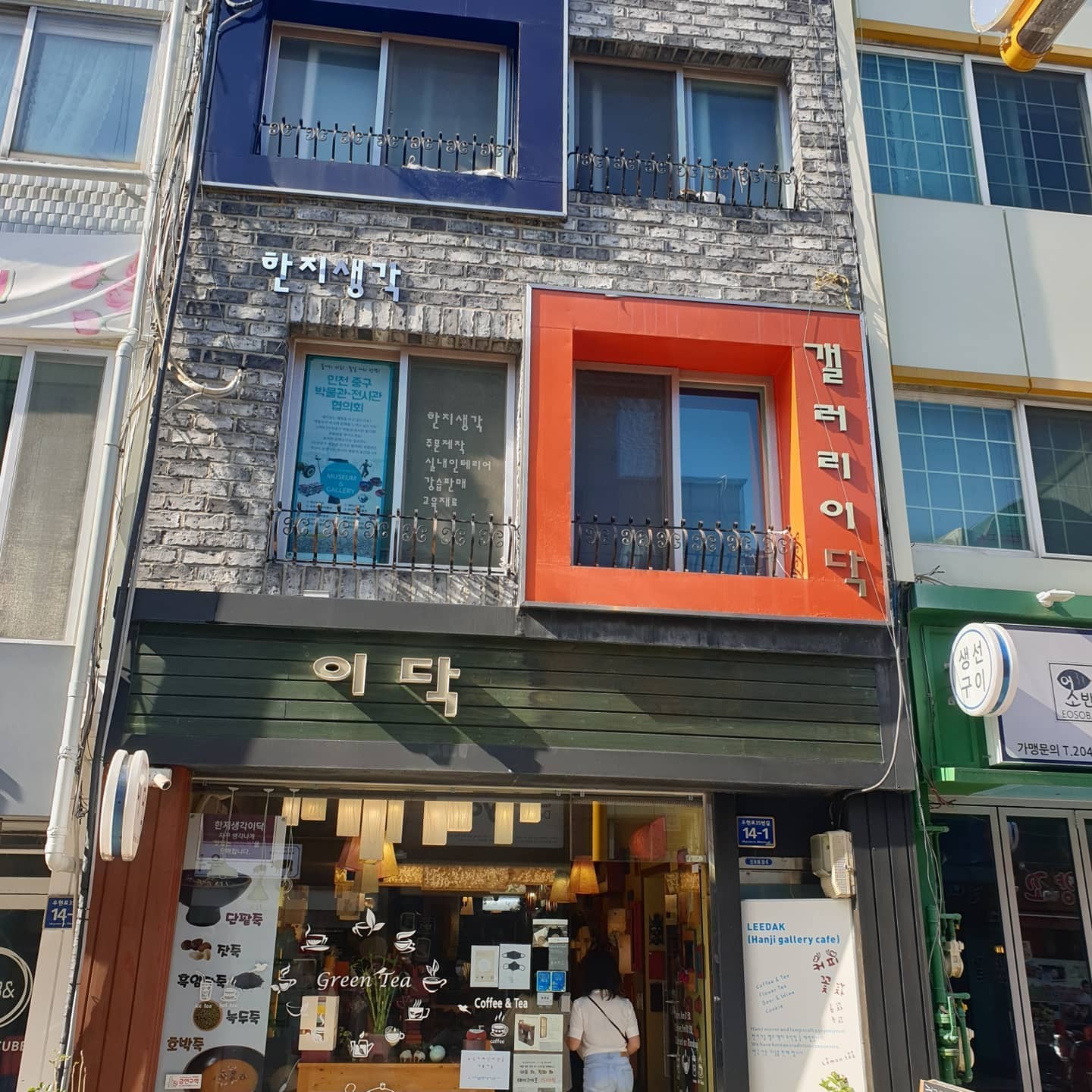 -Korean Traditional Hanji Handcraft Class(Hanji Hand Mirror Making Experience) Ticket / Hanji Seanggak Lee Dak
*The experience voucher is valid for use on-site until October 30, 2023​
*Making Hand-held Mirror with Hanji Paper
*Product Sales Period 2023.9. 10 - 10.30
*Hours 13:00 - 18:00
*Closing Day Mondays
*Location 14-1 Uhyeon-ro 35beon-gil, Jung-gu, Incheon /
HERE(Google Map)!
*E-mail Consultation : rhddp777@naver.com
*Phone Consultation : +82-32-866-6505
Craft your own memento as you encase the frame of a handheld mirror in traditional Korean Hanji paper and garnish the back with time-honored patterns. This workshop offers you a unique opportunity to create a mirror that unites the richness of traditional artistry with modern sophistication. It's a stylish keepsake that's uniquely yours!
Package_2: 2023 INK Concert Ticket + 2D1N Incheon Tour Package *Enjoy your stay at our hotel, experience Korean paper crafting, try on traditional Hanbok, and tour the historic 1883 Incheon Gaehangjang (Open Port Area) Street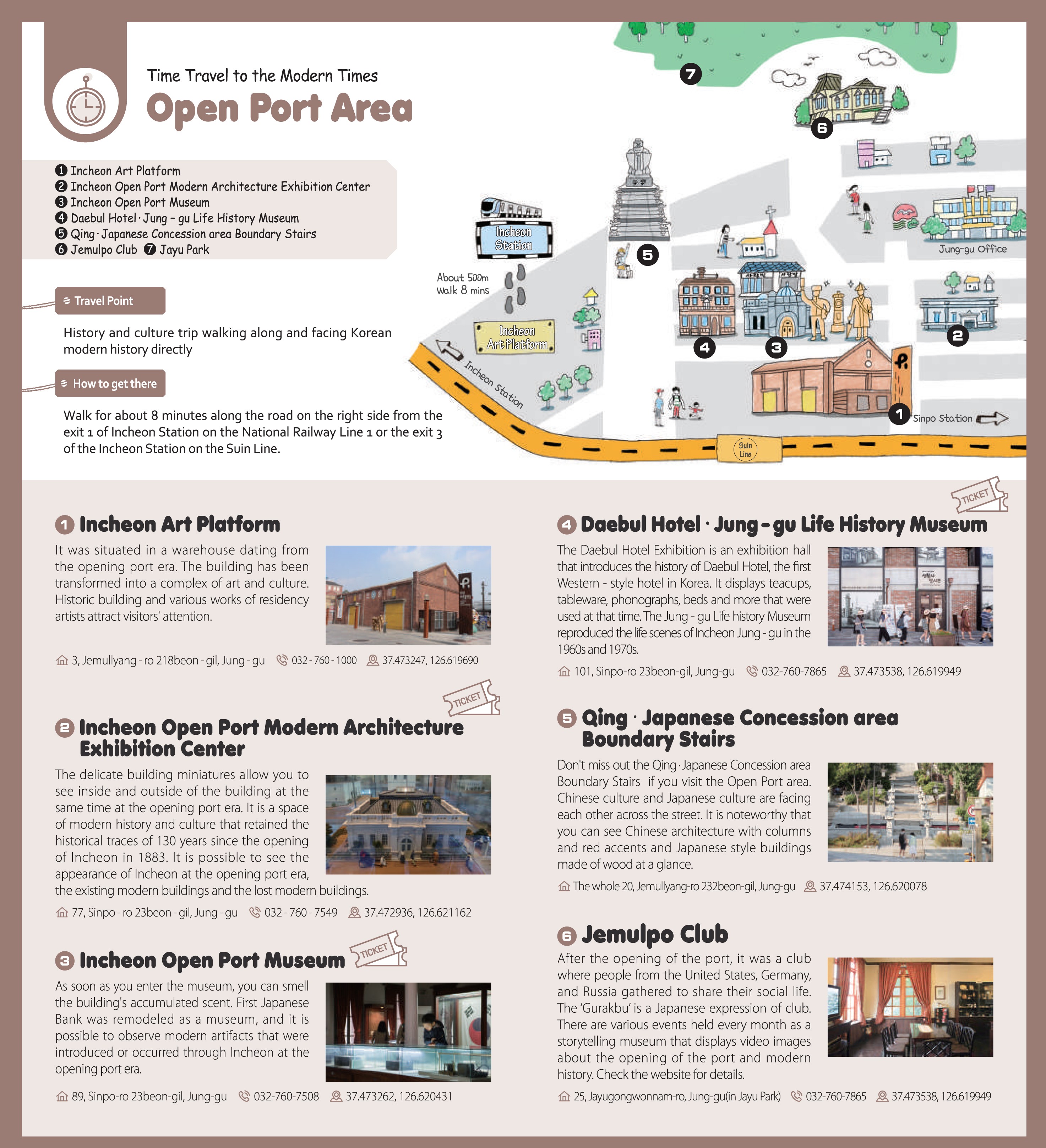 September 9, 2023 Itinerary
11:00 Meet up and tally headcount at Incheon Hotel (Choosing between Diamond Hotel in Incheon, Dubai Hotel, and Fullmoon Hotel)
※Travel Guide Meeting at Hotel Lounge
12:00 Savor a lunch of Jajangmyeon in Chinatown
13:00 Experience donning a traditional Korean Hanbok
14:00 Embark on a guided historical tour of the Incheon Open Port Area via a cart vehicle
15:00 Dive into Korean paper crafting with a hands-on mirror making workshop
16:00 Hop on the bus
16:40 Arrive at the INK Concert venue and make your way inside
18:30 - 22:00 Soak in the sounds and sights at the INK Concert
22:30 Reboard the bus
23:00 Wind down and part ways upon arrival at the Hotel (single rooms per person)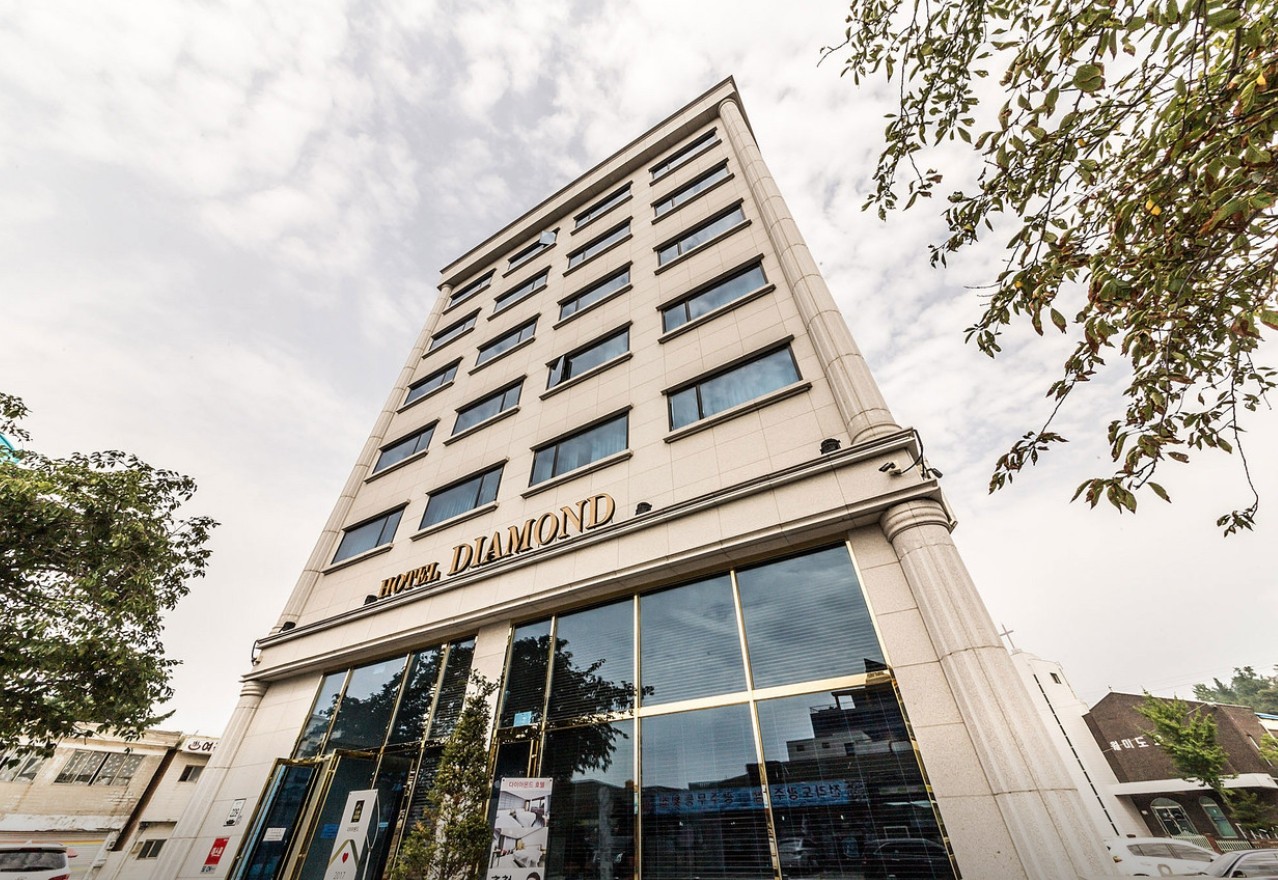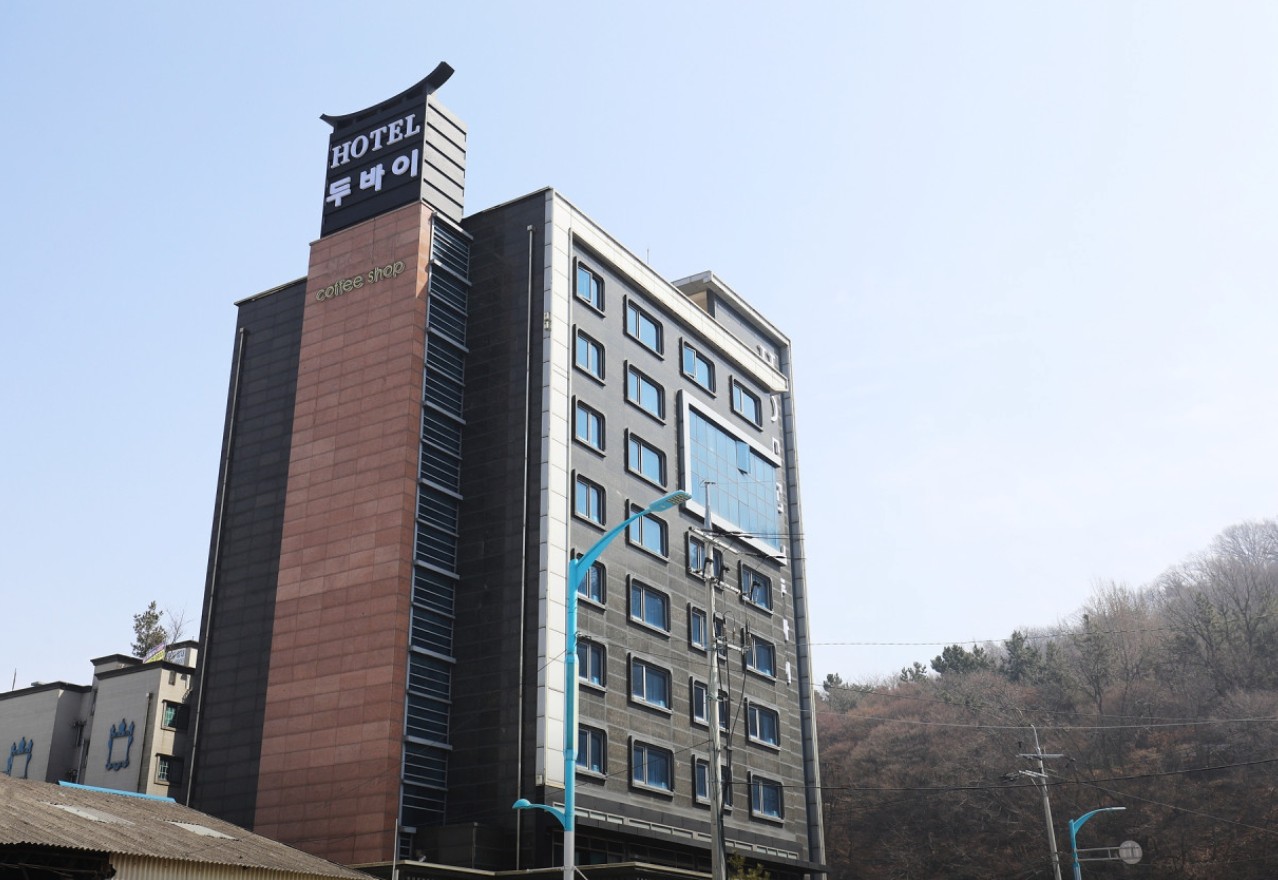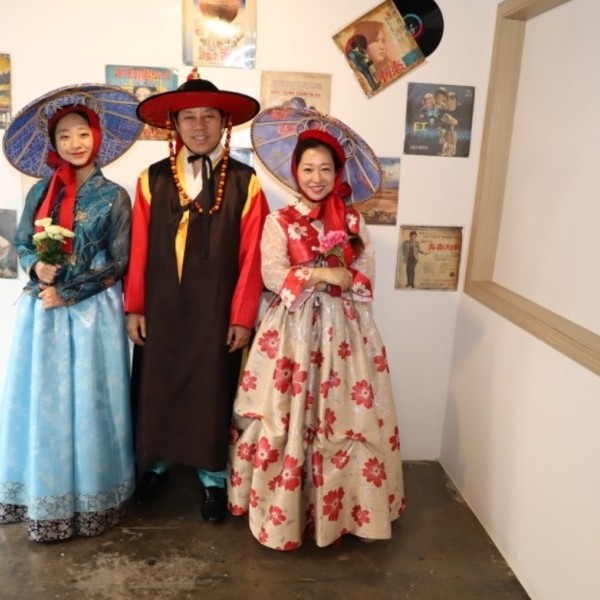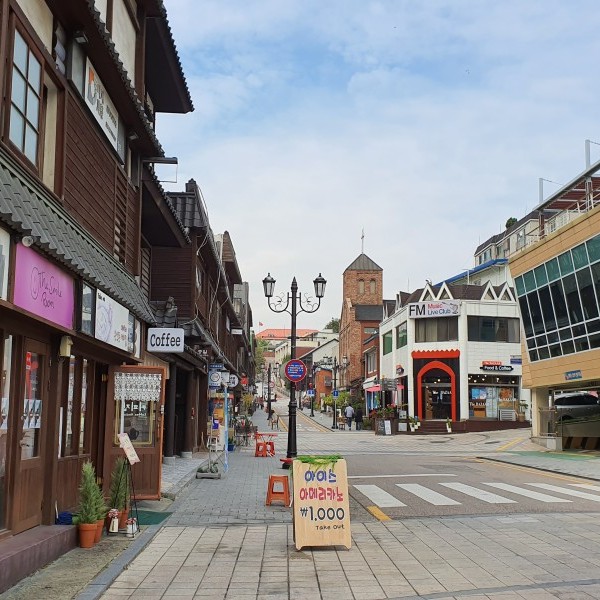 2022 INK CONCERT / 2022 lineup news coming soon!


MOONBIN & SANHA(ASTRO/아스트로), Kep1er(케플러), VIVIZ(비비지), Golden Child(골든차일드 , GNCD), CIX(씨아이엑스), Billlie(빌리), DRIPPIN(드리핀), JO YURI(조유리), MAMAMOO(마마무/ママム), EPEX(이펙스) + ?(Special Group)

※Lineup Subject to change / ※ 出演者は変更になる可能性がございます。予めご了承ください。/ ※ 根据主办方或出演ARTIST的情况,演出时间可能发生变更。 / ※ 根據主辦方或出演ARTIST的情況,演出時間可能發生變更。
2019

INK CONCERT


1st Line-up : god(Son Ho Young / Kim Tae Woo) / CHAE YEON / LABOUM / Kisum / SNUPER / GreatGuys / Purplebeck / SIS / Hash Tag
2023 INK Concert Hall Information
Concert layout
Ground Seat Zone / Random
layout :
Random!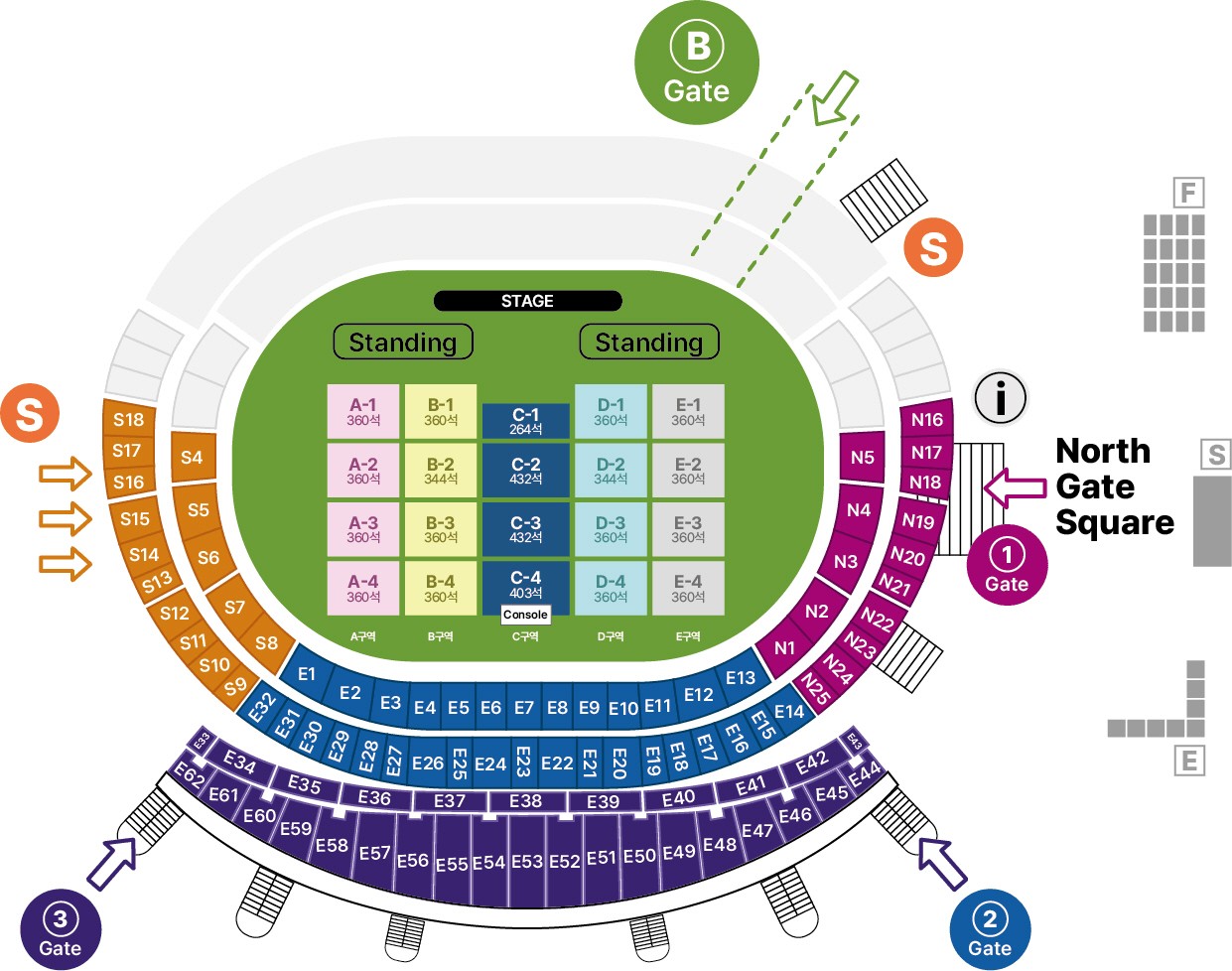 Important notice before attending concert & information on objects banned from carrying inside the concert stadium
"Please read and understand the following before attending concert"
Important reminders before entering the concert stadium
1. Security inspection will be performed when you entering the concert stadium according to「Act on Anti-terrorism to Protect Citizens and Ensure public safety. ​ We would appreciate your cooperation so that stadium entry may proceed smoothly.
- If you are caught carrying banned objects inside the stadium during inspection, you will be asked to store them outside the stadium before entering the stadium. (Priority entry not permitted)
2. The stadium entry is scheduled to begin 3 hours before the start of concert. (19:00). Please follow the instruction of the stadium personnel in orderly fashion.
3. You are not allowed to carry medium/big size bag inside the stadium. Please come to the concert without bag, if possible.
- You are not allowed to carry bags or personal belonging greater than 21cm*29cm in size. Long umbrellas are not permitted (foldable umbrellas are allowed)
- If you are carrying medium/big size bags, you will have to store them in locker (Paid storage locker - 5,000 KRW per day)
4. If you did not arrive by 6:00 pm on the day of concert, you will lose the right to the seat.
- If you arrived after 6:00 pm, you will be given the seat by the concert operation staff personnel.
- Please retain the ticket until the end of concert. (You may permitted reentry after staff checks your ticket).
5. Children under age of 7 or elderly aged 80 years or above will not be permitted to enter the stadium.
6. Please check the gate location displayed on your ticket when entering the stadium.
The objects banned from carrying inside the stadium
1. Medium/big size bag (21cm*29cm or bigger in size)
2. Sprayer
3. Bottle, cans (Exception: PET beverage bottles with 500ml or lower is allowed)
4. Dangerous objects – knife, scissor, firework, guns, explosives, oil, firework
5. Pet or personal bicycles (kick board, bicycles, etc.)
6. All kinds of beverages and foods
7. Utensils (portable gas range, heating equipment)
8. Objects that could interfere with concert (drone, laser pen, etc. )
9. Banners or color papers expressing religious or political opinions. Objects with the name of company or product printed for promotion purpose
10. Objects that may be considered not compliant with the concert and marketing regulations may not be allowed. If you do not comply with the inspection, you may not be allowed to enter the stadium.
Information on use of public transportation.
We expect lack of parking space and heavy traffic congestion on the day of concert. Therefore, please use public transportation if possible.
FAQ
[Operation] Will the concert be held if it rains?
Even if it rains, unless announced in the homepage, the concert will be held as planned.
Make sure to bring your raincoat if the weather forecast expects rain. For safety reason, you may not be able to carry an umbrella inside the stadium.
[Operation] Are there storage lockers inside the stadium?
There will be 3 storage lockers available in front of Gate A, Gate B and the Dongmun Square.
[Operation] Can I take photographs or shoot videos?
You may take photographs or shoot videos using simple tools.
However, you are not allowed to use professional equipment (camera used by broadcasting program, use of tripod) to record or videotape the concert. If you do, you will be stopped.
[Operation] Can I bring in foods or drinks inside the stadium?
You may bring in water or beverages that are open. Otherwise, you are prohibited from bringing in foods inside the stadium. If discovered, the foods will be taken away and will not be returned.
[Operation] When are the entrance and exit time?
The entry begins in 4:00 p.m. and the exit is by 1 hour from the end of the concert.
Notice
* Advance tickets for foreigners will be collected at the ticketing counter You need to bring your ID card (passport, alien registration card, copy of passport or at least one ID card issued by your country) Please bring it with you. If there is no such document, ticket exchange is not possible.
※ If you lost or damaged your ticket, it is your fault. The ticket will not be reissued and you cannot enter the concert without a ticket.
※ The concert will be broadcast live, so many cameras will be there. Because of cameras, your view could be blocked.
※ After the concert starts, you could be not permitted to enter.
※ For safety and security, any food and drink except water will be prohibited in the concert venue.
※ If you disrupt others' view with a tripod or a large camera, you could be restricted by the staff.
※ If you book a ticket illegally or if you are a Korean, your booking will be automatically cancelled and you cannot get refund on your ticket fare.
※본 티켓은 외국인 전용 예매 티켓입니다. 여권 또는 외국인등록증을 통해 본인 확인 후 티켓이 발권됩니다.(한국인 티켓 수령불가)
※부정 예매나 해당 대상이 아닌 경우(내국인), 예매는 강제 취소되며, 환불 또한 불가능합니다.
※Cancellation policy: non-refundable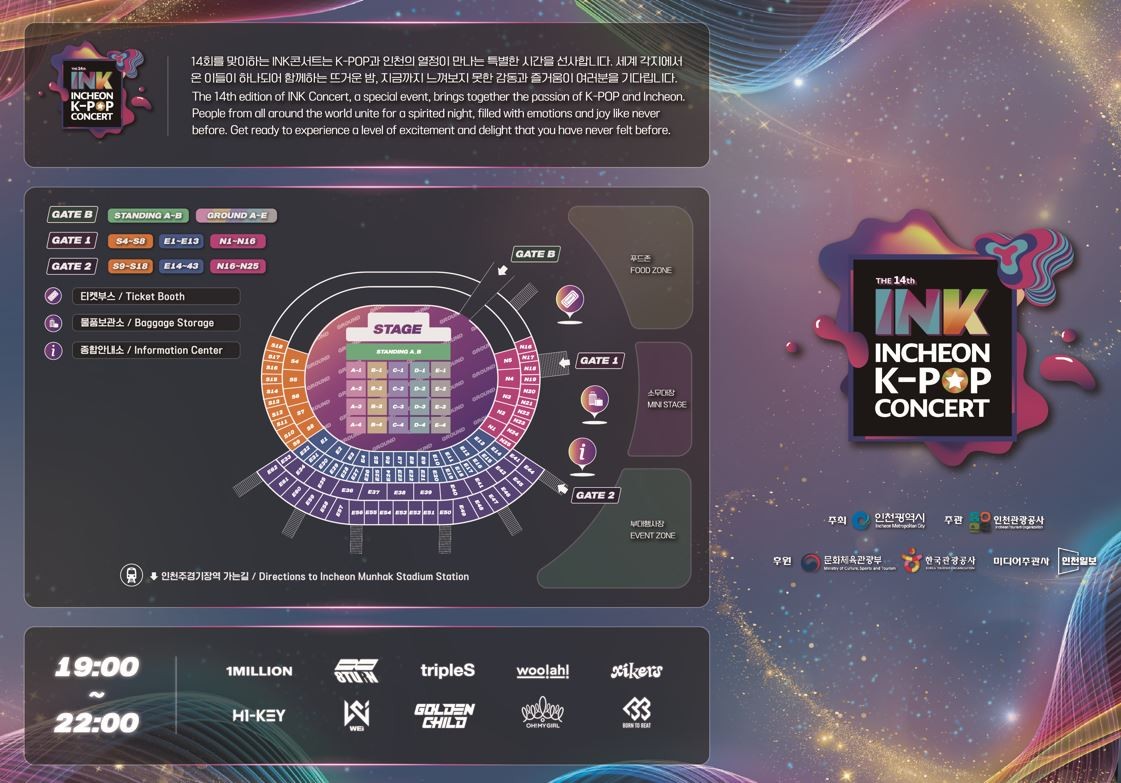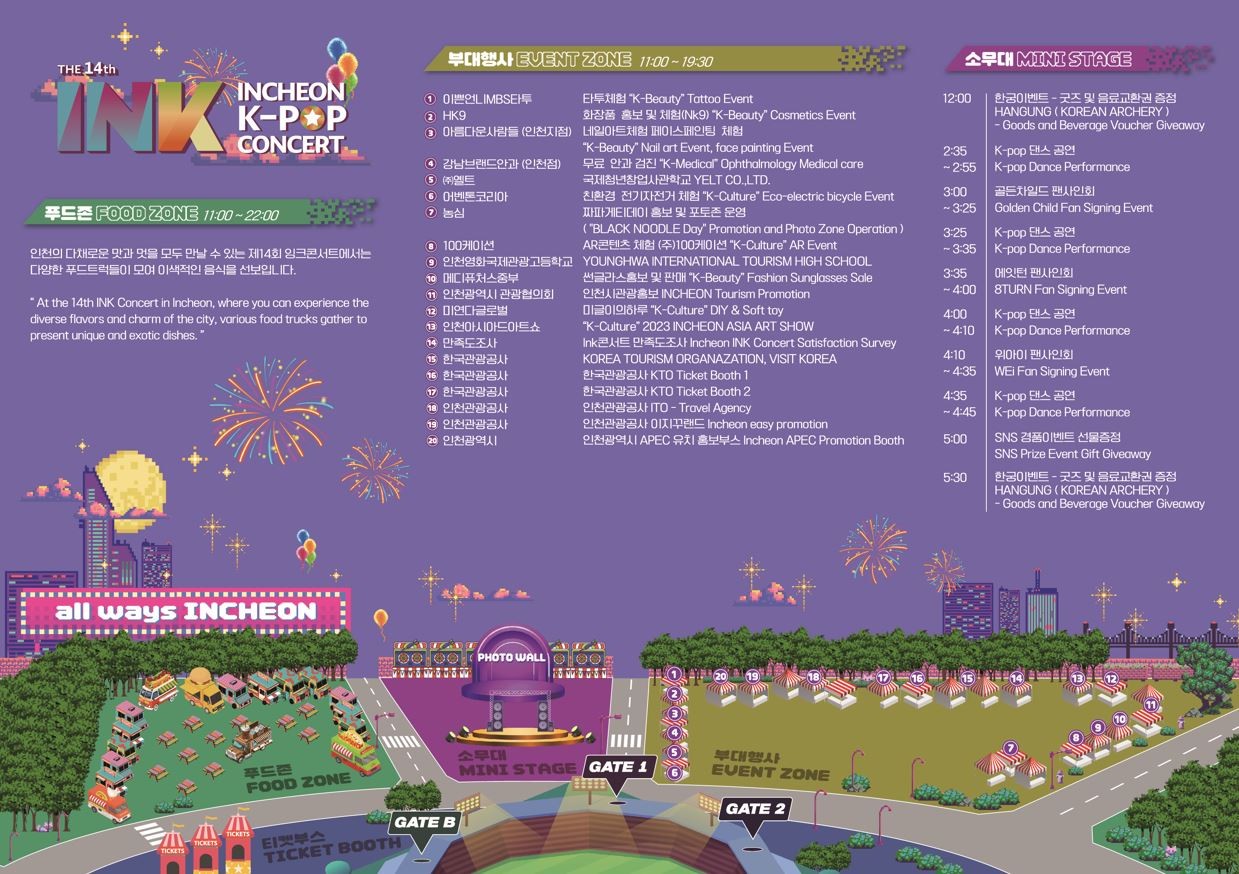 Utilization information
Reservation
| Product | Normal Price | Trippse Price |
| --- | --- | --- |
| 2023 Incheon INK K-POP Concert Package_1: 2023 INK Concert Ticket + Korean Traditional Hanji Handcraft Class | 58 USD | 20 USD |
| 2023 Incheon INK K-POP Concert Package_2: 2023 INK Concert Ticket + 2D1N Incheon Tour Package | 744 USD | 579 USD |