Renewal:2020-01-30 20:26:27
29th High1 Seoul Music Awards Ticket 2020 제 29회 하이원 서울가요대상
(서울 구로구 경인로 430 고척스카이돔)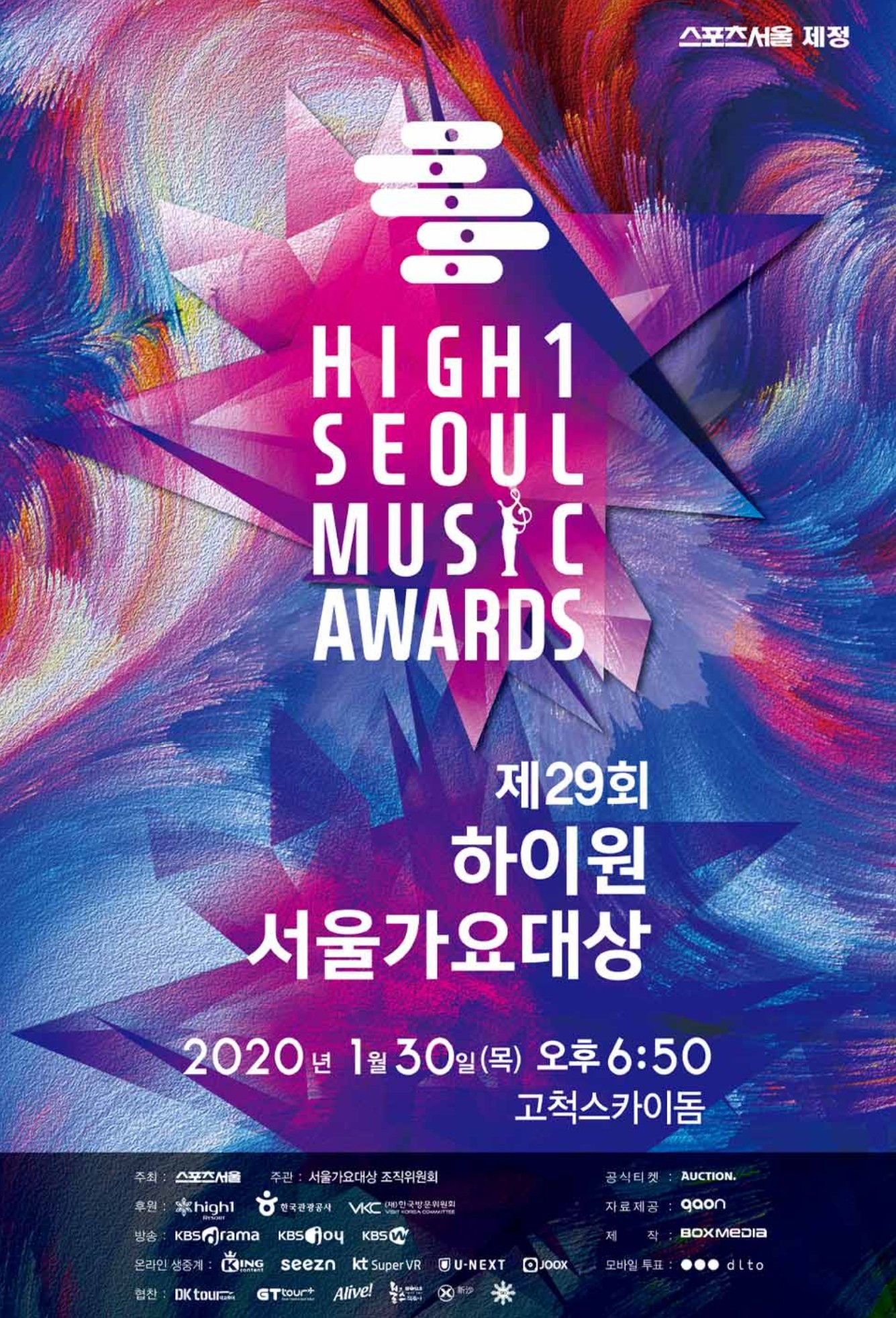 1st LINEUP : TWICE (트와이스), 뉴이스트(NU'EST), 몬스타엑스(MONSTA X), NCT DREAM, 슈퍼주니어(Super Junior), 김재환(KIM JAE HWAN), 투모로우바이투게더 (TOMORROW X TOGETHER), AB6IX, ITZY (있지), 청하(Chung-ha), 레드벨벳 (Red Velvet), TAEYEON(Girls' Generation), 마마무(MAMAMOO)
29th High1 Seoul Music Awards Ticket
Thursday, January 30, 2020
Reserved seats in front of the stage! No additional fees!
Watch many popular K-pop singers up close
January 30th (Thursday)! Music awards ceremony for luxurious K-POP lineup
On January 30, 2020 (Thursday) 18:50 at the Gocheok Skydome
Reserved seats in front of the stage! No additional fees!
The award season for the Korean music industry may officially come to an end with Seoul Music Awards 2020. So, the K-Pop fans will never want to miss this star-studded event that will be held in the last week of January.
The organisers have already shared some details about the event, including the complete nomination list and live streaming details. They also revealed that voting for this year is open now. Korean music lovers can vote for their favourite bands and singers till January 22, 2020.
The award ceremony will be held on January 30, 2020
The annual award ceremony will be held at the Gocheok Sky Dome in Seoul on January 30, 2020.It will be streamed live through KBS Joy, KBS Drama and KBS W. The K-Pop fans from across the globe can also watch the star-studded event live via VLive.
The nominees for this year include popular K-Pop boy bands EXO and BTS. They are not just selected for the main award, but also for the popularity award in Korea and other parts of the world.
lineup-29th Seoul Music Awards 2020
Seoul Music Awards (Seoul Gayo Daesang) is one of the MAJOR annual music awards show in Korea, broadcast live via KBS(Korean Broad Casting System). As one of the 3 major music festivals in Korea, it always delivers utter excitement with packed spectacular performances and very special stages by the hottest K-pop stars in our era. You just can not miss this chance to see the famous K-pop start right in front of your eyes!
2018 Lineup : BTS, BTOB, BLACKPINK, EXO, GFRIEND, iKON, JBJ, NU'EST W, MAMAMOO,MONSTA X, MXM,Super Junior, VIXX, WINNER, WANNA ONE
2019 Lineup be expected :BTS,TWICE,SEVENTEEN,WANNA ONE,iKON,Red Velvet,NCT,mamamoo,NU'EST W,MOMOLAND,Im Chang-jung MONSTA X,Stray Kids, IZ*ONE,Drunken Tiger,GFRIEND,Crying Nut,Yang Da-Il etc.
2020:
1st LINEUP : TWICE (트와이스), 뉴이스트(NU'EST), 몬스타엑스(MONSTA X), NCT DREAM, 슈퍼주니어(Super Junior), 김재환(KIM JAE HWAN), 투모로우바이투게더 (TOMORROW X TOGETHER), AB6IX, ITZY (있지), 청하(Chung-ha), 레드벨벳 (Red Velvet), TAEYEON(Girls' Generation), 마마무(MAMAMOO)
※ The popularity vote reflects 30% for each of this award and the newcomer award, and 100% of the popularity award and the Hallyu special award.
SEOUL MUSIC AWARDS SEAT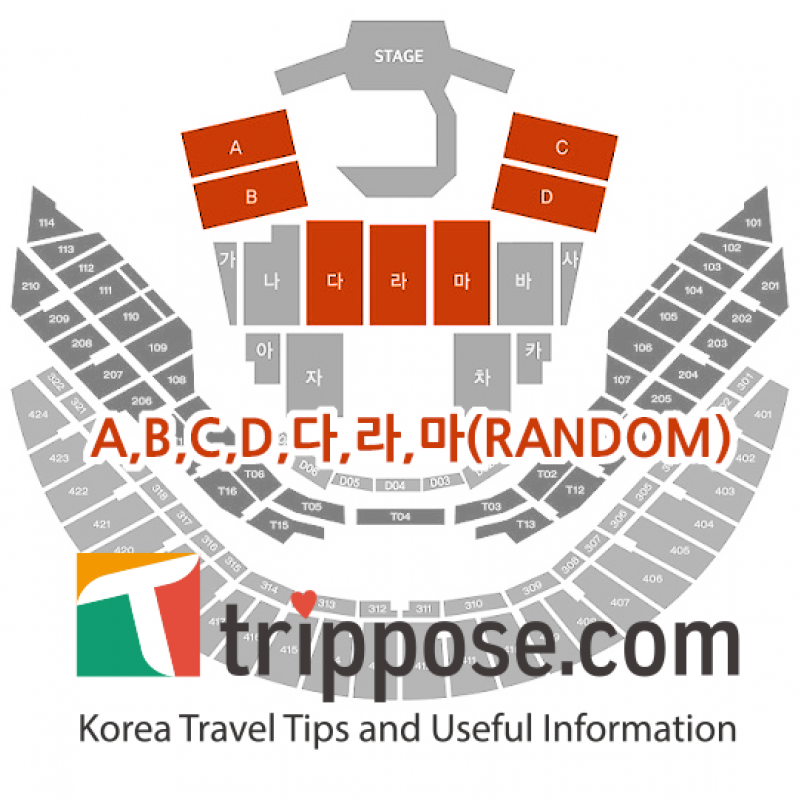 The seat is a designated seat, FLOOR SEAT position (random).
※ Seats are randomly determined by the organizer on the day. Reservations cannot be made in advance.
Ticket booth only for the foreigner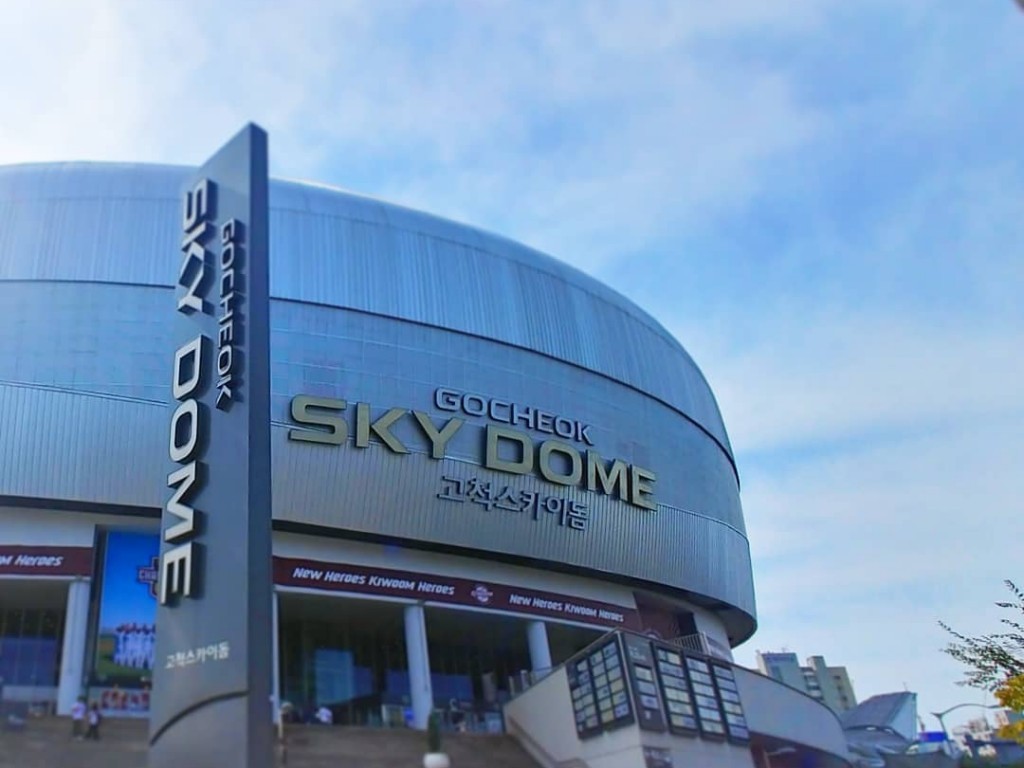 ※ More top tiered KPOP groups to be confirmed
*Location : Gocheok Skydome(고척스카이돔)
*Date : Date: Jan. 30, 2020 18:50-22:00(Local time)
*Address : 430, Gyeongin-ro, Guro-gu, Seoul
*Subway : Guil Station (subway line 1) exit 1, roughly 10 min. away on foot
*Ticket booth hours : January 30, 2020 / 14:00-17:00(Local time)
★'Tripose.com' Special gift(presented to all participants)
① Musical FIREMAN performance ticket +
* It can be used within 3 months and must be reserved in advance before the performance. See the description on the back of the ticket for details.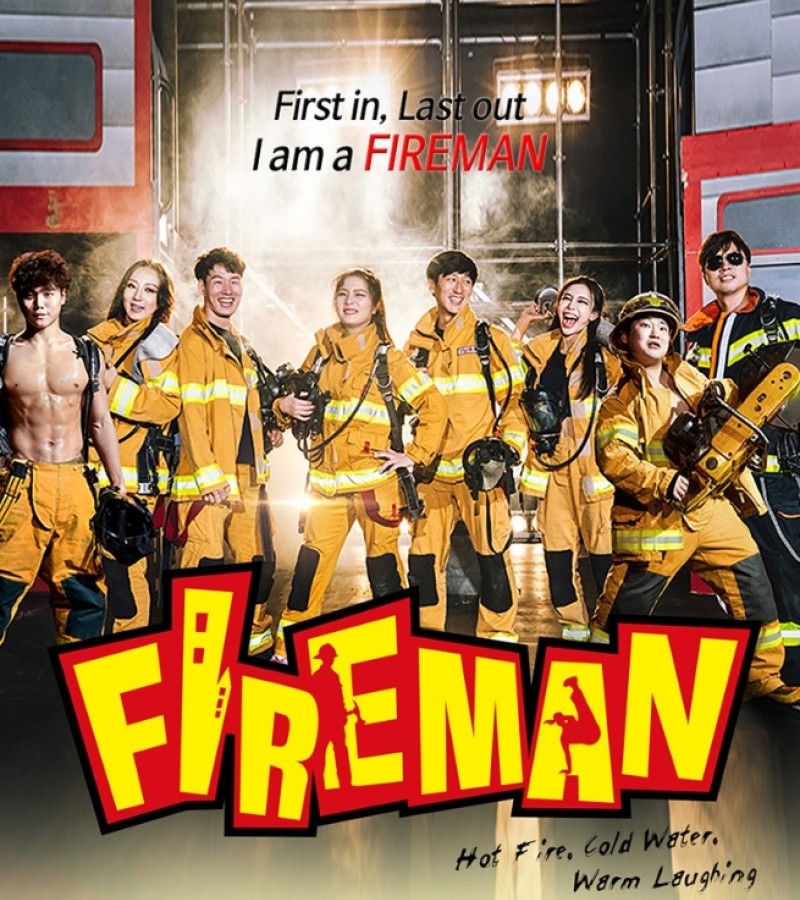 Ticket booth only for the foreigner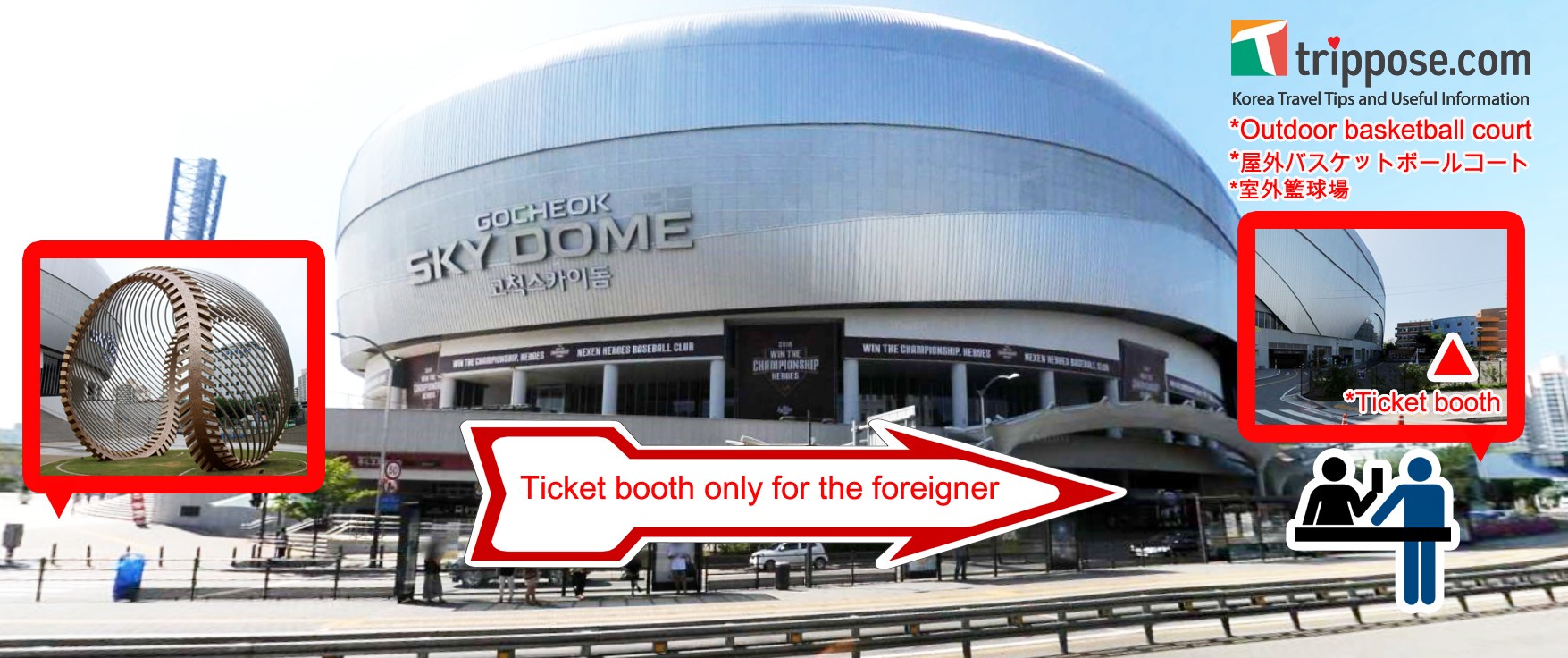 [Ticket booth only for the foreigner]
-you can check change your ticket the each vendor site with X-banner logo.
-Change your ticket at the designated at the foreigner exclusive ticket booth certainly.
※ we will notify changes in advance.
★This ticket is to be sold as a set and no item will be sold seperately.
★No cancellation & amendment after booking confirmed​
*How to Receive : Please present reservation confirmation mobile voucher after reservation voucher, identification (passport or ID card) and distribution. / Appointment E-mail not available.
*Note : You will not be able to enter the concert after the closing time of the concert, so please observe the ticket receipt time and arrive in advance so that there will be no disruption in your position.
FAQ
FAQ
[Operation] Can I take photographs or shoot videos?
You may take photographs or shoot videos using simple tools.
However, you are not allowed to use professional equipment (camera used by broadcasting program, use of tripod) to record or videotape the concert. If you do, you will be stopped.
[Operation] Can I bring in foods or drinks inside the stadium?
You may bring in water or beverages that are open. Otherwise, you are prohibited from bringing in foods inside the stadium. If discovered, the foods will be taken away and will not be returned.
Notice
* The performance schedule is subject to change without notice due to local circumstances.
* Please note that we are not responsible for any changes or cancellations made by the organizer.
* Performance times and performing artists are subject to change depending on the circumstances of the organizers and performers.
* Seats will be decided randomly by the sponsoring company on the day. Seats cannot be specified in advance.
* Advance tickets for foreigners will be collected at the ticketing counter You need to bring your ID card (passport, alien registration card, copy of passport + at least one ID card issued by your country) Please bring it with you. If there is no such document, ticket exchange is not possible.
※ If you lost or damaged your ticket, it is your fault. The ticket will not be reissued and you cannot enter the concert without a ticket.
※ The concert will be broadcast live, so many cameras will be there. Because of cameras, your view could be blocked.
※ After the concert starts, you could be not permitted to enter.
※ For safety and security, any food and drink except water will be prohibited in the concert venue.
※ If you disrupt others' view with a tripod or a large camera, you could be restricted by the staff.
※ If you book a ticket illegally or if you are a Korean, your booking will be automatically cancelled and you cannot get refund on your ticket fare.
※본 티켓은 외국인 전용 예매 티켓입니다. 여권 또는 외국인등록증을 통해 본인 확인 후 티켓이 발권됩니다.(한국인 티켓 수령불가)
※부정 예매나 해당 대상이 아닌 경우(내국인), 예매는 강제 취소되며, 환불 또한 불가능합니다.
※Cancellation policy: non-refundable ​
韓国旅行情報のすべて : トリップポーズ
http://www.trippose.com
South Korea travel tips and articles : TRIP-PROPOSE
http://en.trippose.com
韩国旅游提示和文章 : TRIP-PROPOSE
http://cn.trippose.com
韓國旅遊提示和文章 : TRIP-PROPOSE
http://tw.trippose.com
/
http://hk.trippose.com

Utilization information
Reservation
| Product | Normal Price | Trippse Price |
| --- | --- | --- |
| 29th High1 Seoul Music Awards Ticket VIP floor seat(*Random) | 238 USD | 165 USD |
Traffic information
Subway Line 1 Guil (구일)- 354.8m
Suggested popular information of Coupon in Korea
(Korea Discount Coupon)