Renewal:2020-02-24 12:31:18
THE FACT MUSIC AWARDS Ticket 2020 TMA 더팩트 뮤직 어워즈
(서울특별시 구로구 경인로 430 고척스카이돔)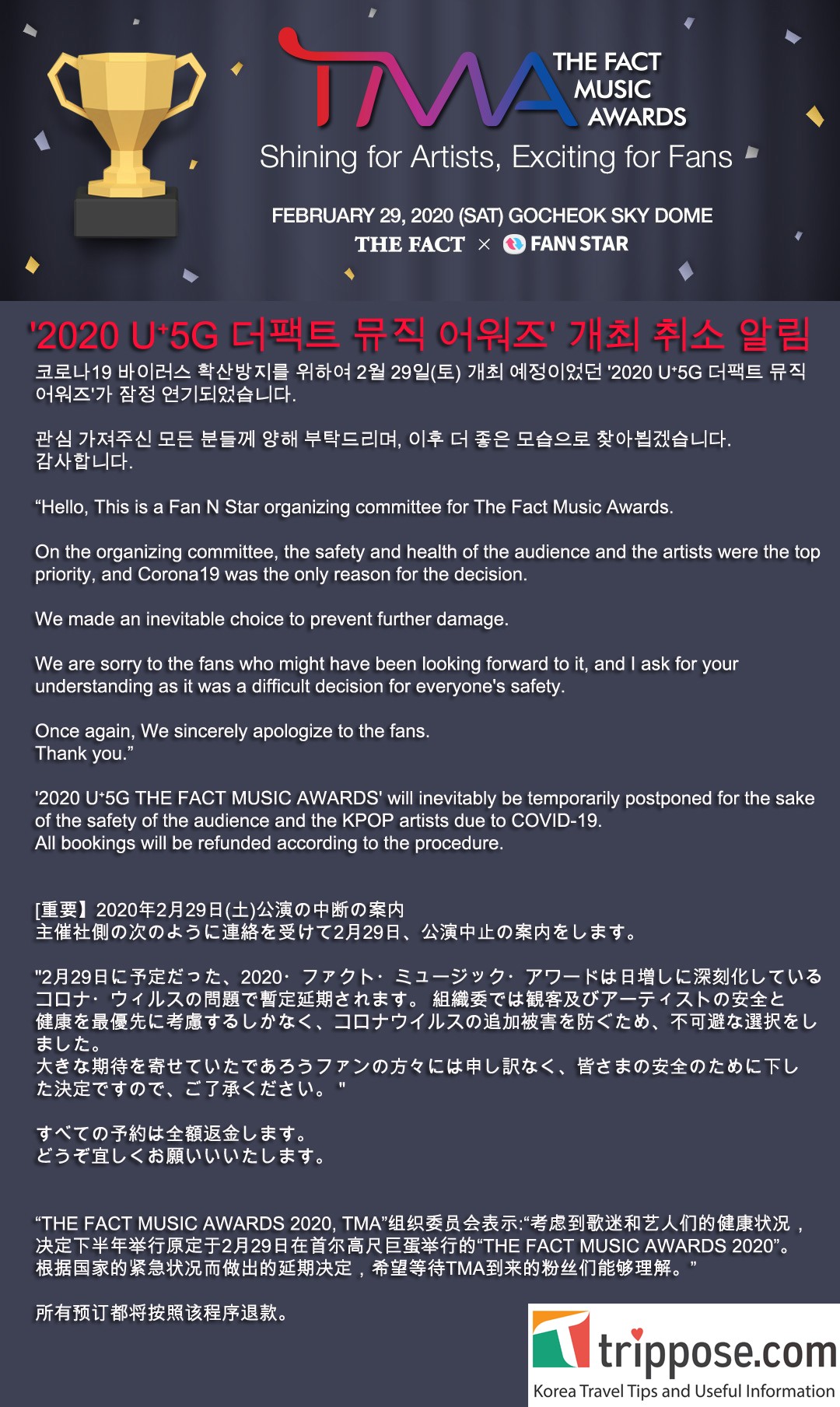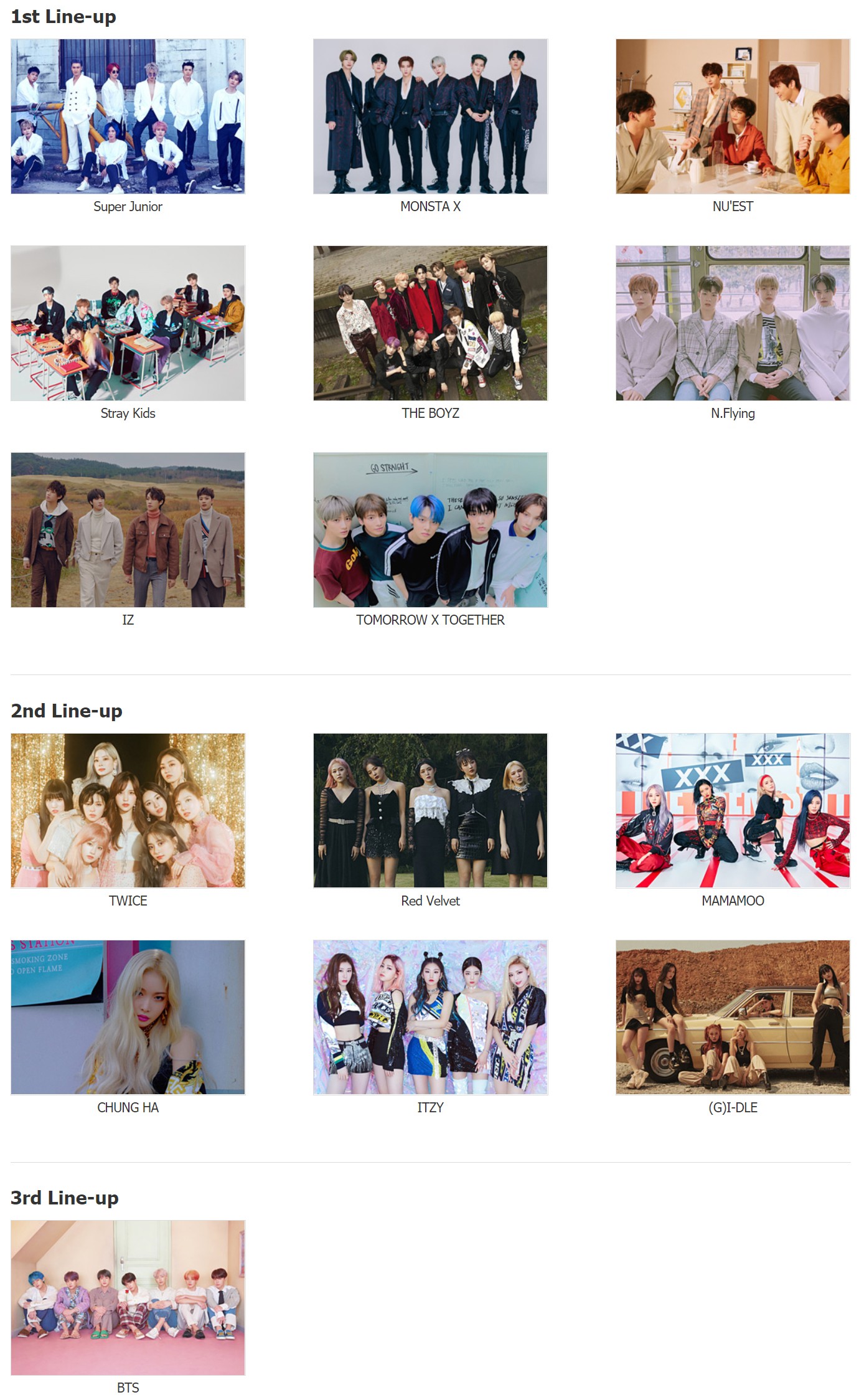 『 COPYRIGHTS ©THE FACT / FANN STAR. ALL RIGHTS RESERVED www.tfmusicawards.com 』​


THE FACT MUSIC AWARDS
Shining for Artists, Exciting for Fans
Artist and Fans' Festival
"The Fact Music Awards (TMA)" will open its second grand finale in Seoul in February 2020 with a new look. "The Fact Music Awards", which debuted in April 2019 as an award-winning event with fans, will be an upgraded experience for fans with a more colorful lineup, expanded global fans and even more powerful performances at Gocheok Sky Dome in Seoul, the nation's top-performing venue. The awards given to K-pop artists in various categories will be decided after a fair screening by the judges as well as their active participation by fans and objective data such as music and records will play a significant role in the evaluation. TMA organizer "The Fact" and organizer "Fan&Star" will take advan- tage of the successful operation of the first competition to invite more fans, artists will shine best, and fans will be fully prepared to be the best. Enjoy Korea's best K-pop festival with "The Fact Music Awards"
2020 1st LINEUP : 방탄소년단(BTS)​, Twice, Red Velvet, Mamamoo, Chungha, (G)I-dle, Itzy, Super Junior, Monsta X, Nu'est, Stray Kids, The Boyz, N.Flying, Iz, Tomorrow x Together
2019 Lineup : TWICE, Red Velvet, MAMAMOO, BTS, iKON, MONSTA X, Stray Kids, THE BOYZ, ChungHa, MOMOLAND, GFriend, (G)I-DLE, Super Junior, NU'EST etc.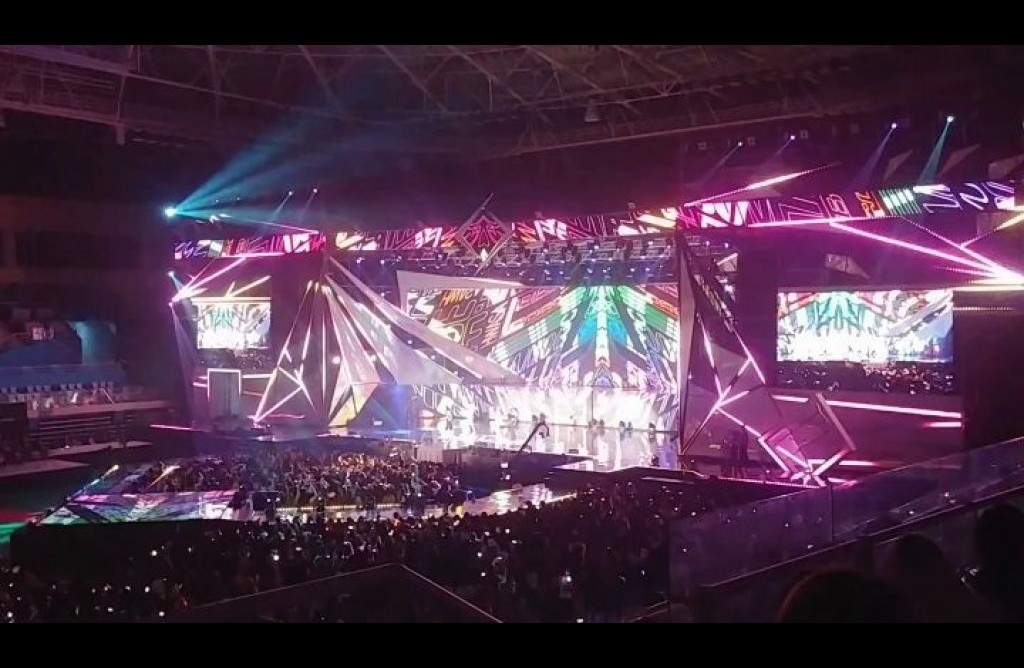 Gocheok Skydome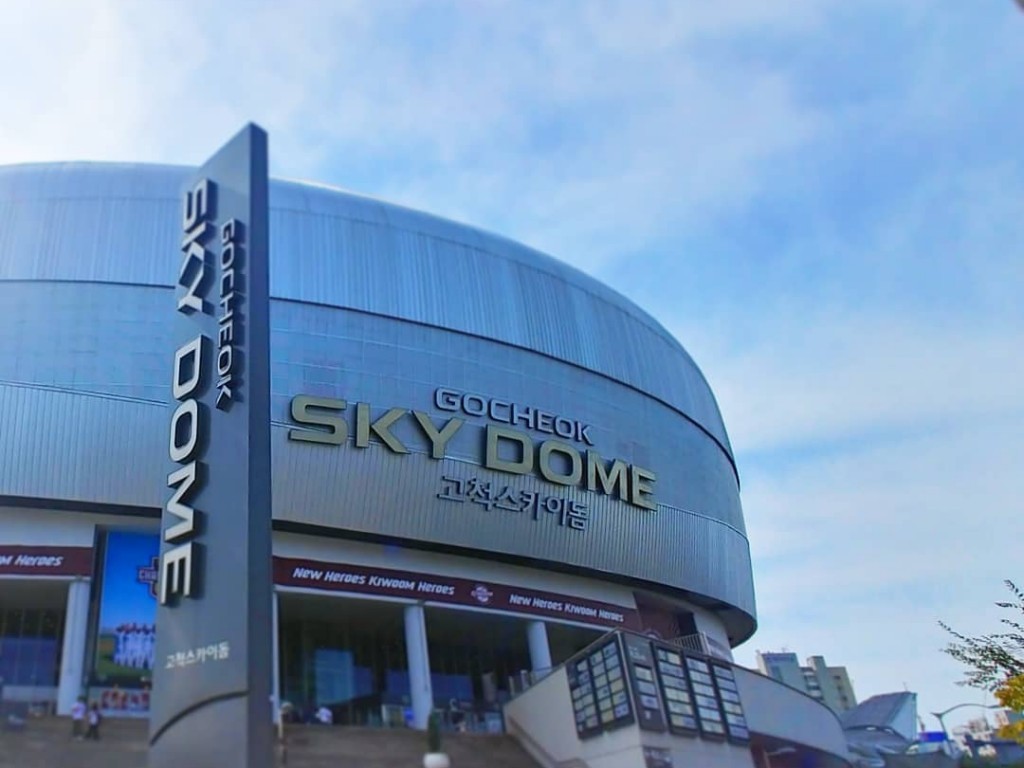 ※ More top tiered KPOP groups to be confirmed
*Location : Gocheok Skydome(고척스카이돔)
*Date : Saturday, February 29, 2020
*Address : 430, Gyeongin-ro, Guro-gu, Seoul
*Subway : Guil Station (subway line 1) exit 1, roughly 10 min. away on foot
*Ticket booth hours : February 29, 2020 / 13:00-16:00(Local time)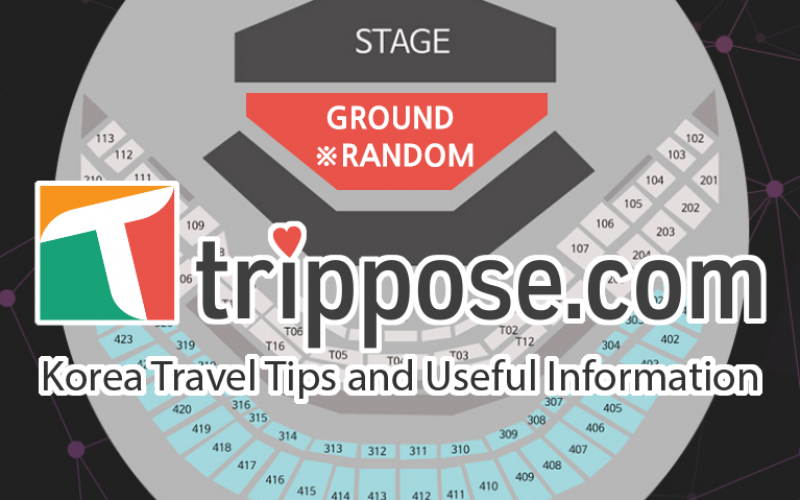 Ticket booth only for the foreigner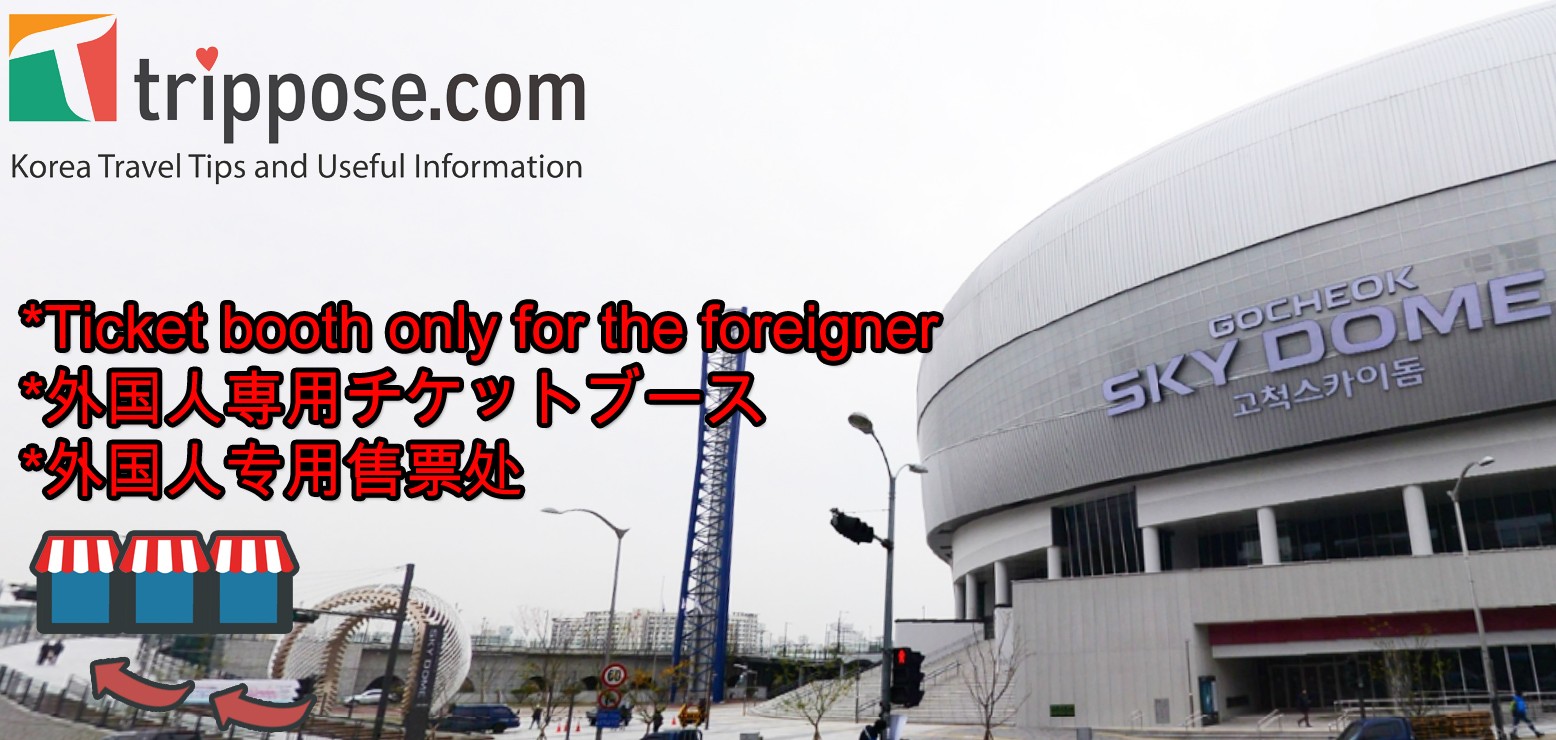 [Ticket booth only for the foreigner]
*Ticket booth hours : February 29, 2020 / 13:00-16:00(Local time)
Scheduled location of cloud bridge in front of Gocheok Sky Dome (find the 'Trippose.com' logo)
-you can check change your ticket the each vendor site with X-banner logo.
-Change your ticket at the designated at the foreigner exclusive ticket booth certainly.
※ we will notify changes in advance.
★This ticket is to be sold as a set and no item will be sold seperately.
★No cancellation & amendment after booking confirmed​
*How to Receive : Please present reservation confirmation mobile voucher after reservation voucher, identification (passport or ID card) and distribution. / Appointment E-mail not available.
*Note : You will not be able to enter the concert after the closing time of the concert, so please observe the ticket receipt time and arrive in advance so that there will be no disruption in your position.
*Foreign ticket booth
-Scheduled location of cloud bridge in front of Gocheok Sky Dome (check 'Trippose.com' logo)
- First of all, the booking office of the ticket purchase representative should show the reservation voucher and ID card, and then each person should receive an entrance bracelet after exchanging the ticket.
*As the concert hall is crowded today, please be sure to arrive in time to receive your ticket.
※For a smooth performance, be sure to arrive at the ticket opening time.
*Some hours may change depending on the situation on the site on the last day of the performance.
*If you are 12 years old or younger, be sure to enter with your guardian. Evidence required according to age verification.
*When entering, inspect your belongings. If the owner of the filming equipment is found except for the mobile phone, the audience cannot enter. Ticket purchasers are deemed to have agreed.
*You can never bring drinks except water.
*If you have an item for return, please leave it at the warehouse before entering.
★'Tripose.com' Special gift(presented to all participants)
① Musical FIREMAN performance ticket
* It can be used within 3 months and must be reserved in advance before the performance. See the description on the back of the ticket for details.
※ If the stock runs out, it may be replaced with another product, or the event may be ended early.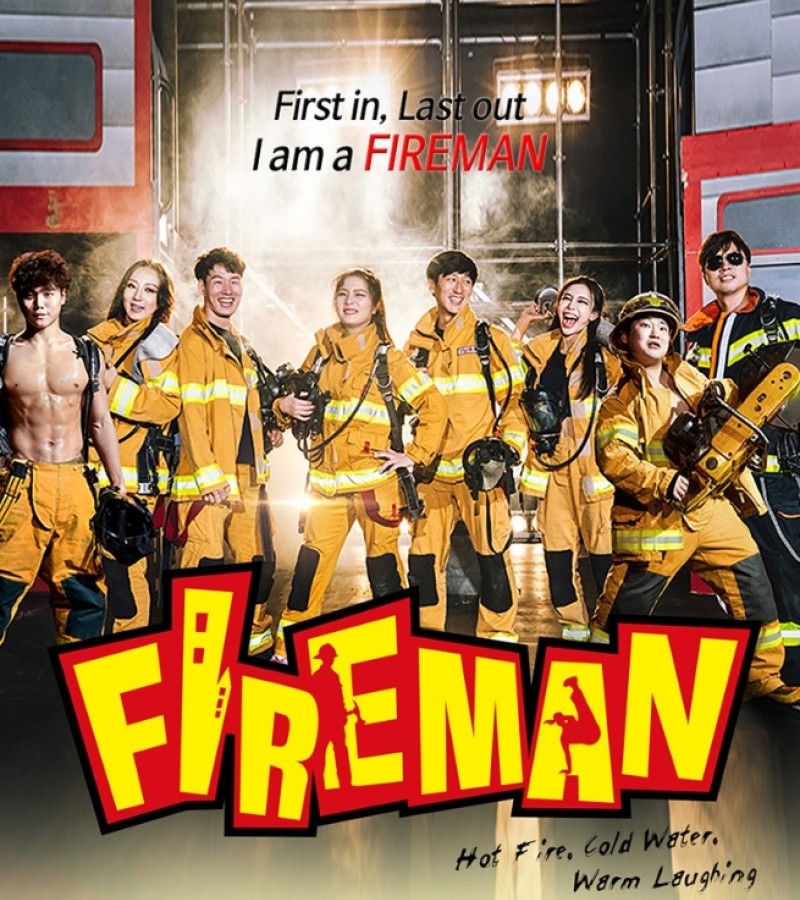 FAQ
[Operation] Can I take photographs or shoot videos?
You may take photographs or shoot videos using simple tools.
However, you are not allowed to use professional equipment (camera used by broadcasting program, use of tripod) to record or videotape the concert. If you do, you will be stopped.
[Operation] Can I bring in foods or drinks inside the stadium?
You may bring in water or beverages that are open. Otherwise, you are prohibited from bringing in foods inside the stadium. If discovered, the foods will be taken away and will not be returned.
Notice
* The performance schedule is subject to change without notice due to local circumstances.
* Please note that we are not responsible for any changes or cancellations made by the organizer.
* Performance times and performing artists are subject to change depending on the circumstances of the organizers and performers.
* Seats will be decided randomly by the sponsoring company on the day. Seats cannot be specified in advance.
* Advance tickets for foreigners will be collected at the ticketing counter You need to bring your ID card (passport, alien registration card, copy of passport + at least one ID card issued by your country) Please bring it with you. If there is no such document, ticket exchange is not possible.
※ If you lost or damaged your ticket, it is your fault. The ticket will not be reissued and you cannot enter the concert without a ticket.
※ The concert will be broadcast live, so many cameras will be there. Because of cameras, your view could be blocked.
※ After the concert starts, you could be not permitted to enter.
※ For safety and security, any food and drink except water will be prohibited in the concert venue.
※ If you disrupt others' view with a tripod or a large camera, you could be restricted by the staff.
※ If you book a ticket illegally or if you are a Korean, your booking will be automatically cancelled and you cannot get refund on your ticket fare.
※본 티켓은 외국인 전용 예매 티켓입니다. 여권 또는 외국인등록증을 통해 본인 확인 후 티켓이 발권됩니다.(한국인 티켓 수령불가)
※부정 예매나 해당 대상이 아닌 경우(내국인), 예매는 강제 취소되며, 환불 또한 불가능합니다.
※Cancellation policy: non-refundable
韓国旅行情報のすべて : トリップポーズ
http://www.trippose.com
South Korea travel tips and articles : TRIP-PROPOSE
http://en.trippose.com
韩国旅游提示和文章 : TRIP-PROPOSE
http://cn.trippose.com
韓國旅遊提示和文章 : TRIP-PROPOSE
http://tw.trippose.com
/
http://hk.trippose.com

Utilization information
Reservation
| Product | Normal Price | Trippse Price |
| --- | --- | --- |
| THE FACT MUSIC AWARDS Ticket 2020 VIP 1st Floor Random*Early Bird Ticketing | 275 USD | 197 USD |
| THE FACT MUSIC AWARDS Ticket 2020 VIP 1st Floor Random | 354 USD | 272 USD |
Traffic information
Subway Line 1 Guil (구일)- 354.8m
Suggested popular information of Coupon in Korea
(Korea Discount Coupon)