Renewal:2023-08-19 12:17:25
The Spa at Paradise 더스파 앳 파라다이스
+82-32-729-2440 • 1330 Travel Hotline: +82-2-1330 (Korean, English, Japanese, Chinese)

www.thespa.co.kr
186, Yeongjonghaeannam-ro 321beon-gil, Jung-gu, Incheon, Republic of Korea(RED WING 3rd Floor) (인천 중구 영종해안남로321번길 186 파라다이스 시티호텔 레드윙 3층)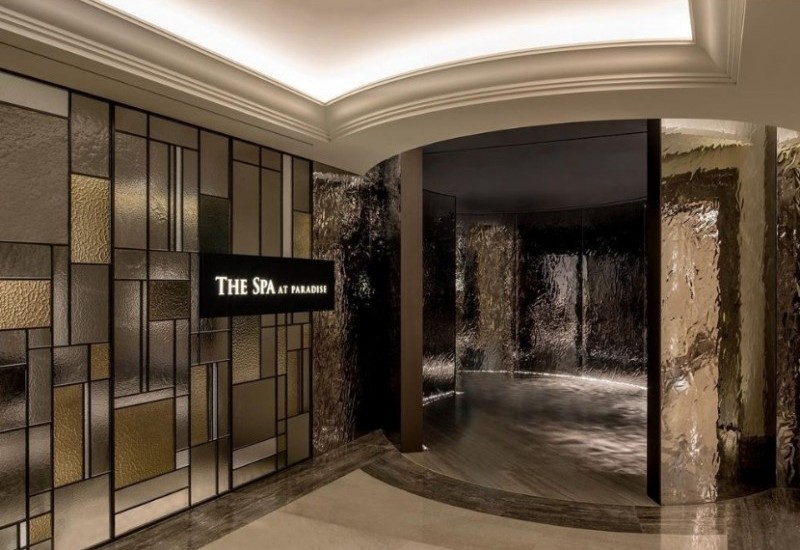 Unlock Your Ultimate Retreat at The Spa at Paradise

Located within the iconic Paradise City in Incheon, The Spa at Paradise has been recognized by the Ministry of Culture and Tourism of South Korea and has proudly garnered awards in 2020 & 2021 as a top Wellness Tourism destination in the Beauty/Spa theme by both the Incheon City and Incheon Tourism Board.

Experience the Pinnacle of Holistic Healing

Bridging the gap between ancient wisdom and modern luxury, The Spa at Paradise harmoniously fuses Eastern and Western traditional healing practices. Our credentialed therapists provide you with rejuvenating programs in a space that boasts both luxury and unparalleled hygiene.

It's often said, "A tense mind leads to a tense body." Break this cycle and immerse yourself in our meticulously curated therapies. From signature facials harnessing exotic ingredients like freeze-dried seaweeds, black caviar, and Moroccan argan stem cells, to body programs utilizing techniques like warm stone and bamboo massages, the spa offers around 25 holistic treatments tailored for ultimate relaxation and rejuvenation.

Highlight: The Paradise Moment

Our top-tier treatment, The Paradise Moment, is a fan-favorite! Experience 30 minutes of facial revitalization followed by a 70-minute traditional Korean touch body program, designed to dissolve tension and reawaken a radiant complexion.

Unparalleled Ambience

From the moment you step through our grand entrance, surrounded by mysterious silver pillars, you're transported into a realm of elegance and tranquility. With over 1,320㎡ of opulent space, including eight spa rooms each equipped with baths and showers, The Spa at Paradise guarantees a unique and private healing journey.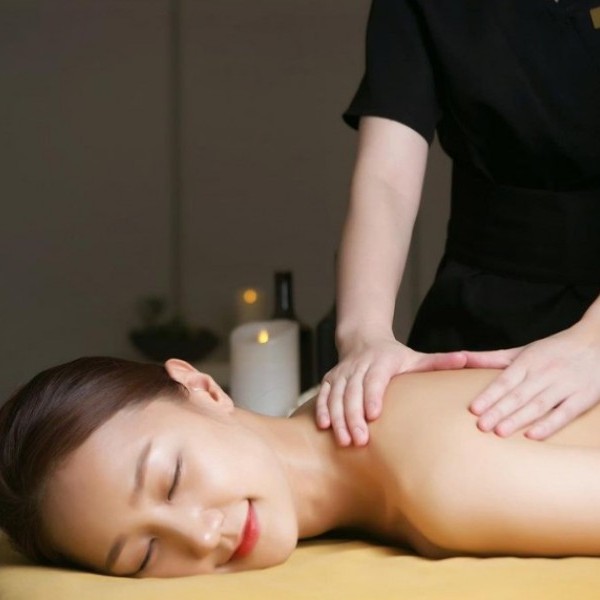 Photo / 写真 / 照片(instagram) @the_spa_at_paradise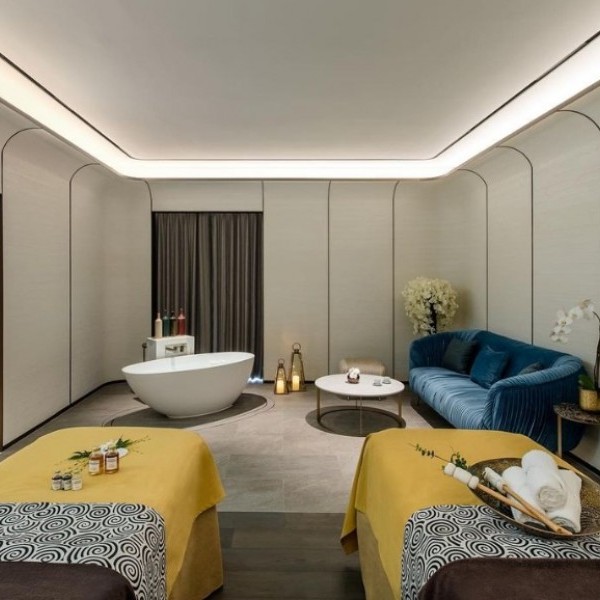 Photo / 写真 / 照片(instagram) @the_spa_at_paradise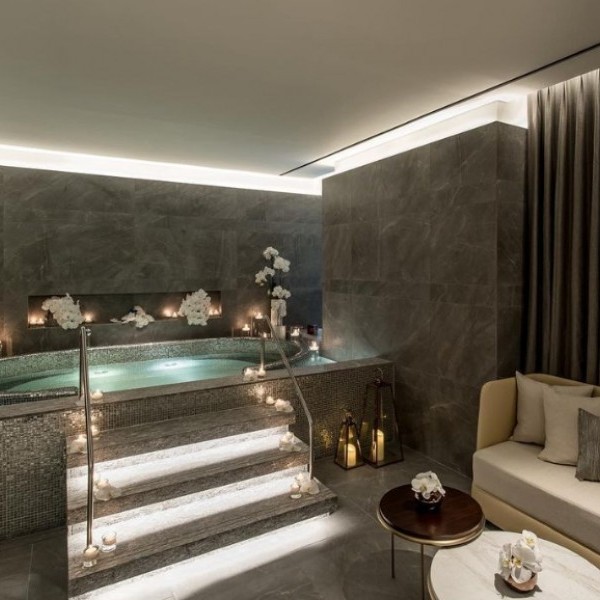 Photo / 写真 / 照片(instagram) @the_spa_at_paradise
World-Class Products Meet Expertise
Our shelves are lined with globally acclaimed brands like Omorovicza, alongside our proprietary lines developed by UI Cosmetics - targeting both the youthful demographic with 'F.E168' and the more discerning with 'Cleme168'. These products, formulated with beneficial ingredients like piterra and enzymes, are available for purchase, with plans to expand the range.
Exclusive to Our Spa: The Biotite Experience
Begin your spa journey with a foot soak in water infused with 'Biotite', often referred to as the "miracle healing stone", known for its metabolism-boosting and immunity-enhancing properties. Therapists then follow up with a foot massage using Biotite powder, ensuring a full relaxation experience.
Why Choose Us?
Attention to detail, luxurious products, and the expert touch of our therapists create a trifecta of perfection at The Spa at Paradise. If you're looking for an unparalleled spa experience during your visit to Korea, this is the place to be.
Step into serenity, indulge in luxury, and let The Spa at Paradise be the highlight of your Korean adventure!
Utilization information
・Closed : Every Wednesday
・Operating Hours : 10:00 - 21:00