Renewal:2023-11-13 01:54:34
INSPIRE RESORT ARENA - INCHEON 인천 인스파이어 리조트 아래나
+82-2-6137-3907 • 1330 Travel Hotline: +82-2-1330(Korean, English, Japanese, Chinese)

inspireer.com
127, Gonghang-ro, Jung-gu, Incheon (인천광역시 중구 용유로 700)
INSPIRE Arena: A Marvel of Modern Entertainment in South Korea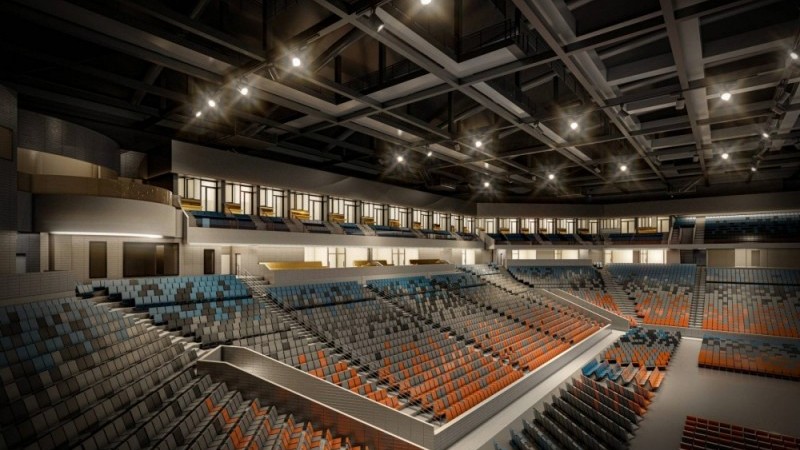 A Venue Like No Other
Nestled in the heart of Northeast Asia, INSPIRE Arena is a shining example of South Korea's dedication to leading the way in entertainment and cultural experiences. This cutting-edge venue is more than just a space; it's an immersive experience, thoughtfully crafted to engage and inspire. Boasting a seating capacity of over 15,000, it stands as the first arena of its scale in South Korea, ingeniously designed to accommodate a diverse array of events. From electrifying concerts featuring world-renowned artists to high-stakes sporting events, INSPIRE Arena is at the forefront of delivering unforgettable experiences.

Versatility and Dynamism
The arena is a harmonious blend of advanced technology and comfort, ensuring that each event is a distinct and memorable occasion. Whether hosting a dynamic boxing match, an electrifying mixed martial arts event, glamorous award ceremonies, enchanting family shows, exciting sports competitions, engaging e-sports tournaments, or large-scale conventions, INSPIRE Arena is outfitted to offer an experience beyond compare.

Exclusive Features and Luxurious Amenities

Over 15,000 Seats: Each seat is designed for optimal viewing, ensuring guests are fully immersed in the event.
Luxury Skyboxes: 25 deluxe skyboxes provide a VIP experience, complete with exceptional views, exclusive services, and sumptuous comforts.
Ultra Lounge and Club Lounge: These lounges offer a refined space for relaxation and socializing, featuring premium refreshments in a sophisticated atmosphere.
Diverse Event Line-Up: Capable of hosting a variety of events including concerts, sports, e-sports, and more, the arena is a showcase for both international and local talent.

A New Era in Resort Entertainment
INSPIRE redefines what entertainment means. Beyond the Arena, our vision encompasses creating a destination where each visit is an exploration, every performance a journey, and every guest leaves with memories that resonate for years to come.

A Destination for Every Season
INSPIRE is more than just a venue for major events. It is a destination that caters to diverse interests and age groups. From the thrill of the Splash Bay indoor water park to the enchantment of Digital Street, from the family-oriented Family Park to the awe-inspiring performances at the Arena, INSPIRE caters to all.

Design Your Fun
Your enjoyment is our primary focus at INSPIRE. Every aspect of the resort is crafted to offer unique and exhilarating experiences. Be it the captivating shows at the Arena, the adrenaline-pumping attractions at Splash Bay, the tranquil beauty of the Family Park, or the futuristic allure of Digital Street, INSPIRE is your canvas for fun.

Global Accessibility, Local Flavor
Strategically located near Incheon International Airport and just an hour from Seoul, INSPIRE is not merely an entertainment hub; it's a cultural beacon. Within a three-hour flight from major Asian cities like Beijing, Shanghai, Tokyo, and Hong Kong, INSPIRE Arena is poised to redefine the entertainment landscape in Northeast Asia.

Travel Redefined at Mohegan INSPIRE Entertainment Resort
As a part of the Mohegan INSPIRE Entertainment Resort, the Arena is complemented by world-class facilities. This includes luxurious hotel towers, an exclusive foreigner-only casino, a diverse shopping experience, and global culinary delights. Here, each visit is an opportunity to explore new joys and create unforgettable memories.

Welcome to INSPIRE Arena, where every moment is a spectacle, every event a celebration, and every guest a part of our ever-expanding global family. Experience the pinnacle of entertainment in the heart of South Korea.

​
Utilization information
Access
Approximately 13km from Incheon International Airport Terminal (Taxi fare estimated between 13,000 to 15,000 KRW).
*INSPIRE ENTERTAINMENT RESORT: https://inspireer.com/entertainment
127, Gonghang-ro, Jung-gu, Incheon
Suggested popular information of Coupon in Korea
(Korea Discount Coupon)
Nearby information
Incheon >

Though Wangsang Beach is just 5 minutes away from Eurwang-ri, the beach has quite a different ambiance compared to the Eurwang-ri area. While Eurwang-ri is more like a vacation spot for younger crowds, Wangsan as the relaxing charm of a fishing village. The view of the setting sun at Wangsan is o

Incheon > Incheon Center

With 48.2-㎞ long coastline and a total area of 13.603㎢, Yongyudo Island is located near other islands such as Sinbuldo Island, Sammokdo Island, Yeongjongdo Island, Daemuuido Island, Jangbongdo Island, Modo Island, Sido Island, and Sindo Island. Yongyudo Island and Yeongjongdo Island were on

Incheon > Incheon Airport

Since opening in 2001, Incheon International Airport received the best airport in the world award for 12 straight years. And to further improve, the Terminal 2 officially opened in 2018 after 9 years of construction. Terminal 2 themed Artport adds the Art to the Airport for an entertainment space fu
Incheon > Incheon Center

Located close to Incheon International Airport, a major transportation hub of Northeast Asia, Hotel Sea World offers guestrooms with great views of the sunset and various convenient subsidiary facilities including a coffee shop, restaurants, and a business center. The main restaurant serves vario

Incheon > Incheon Center

Located near Incheon International Airport, Winners Tourist Hotel offers a view of the Eulwang-ri Wangsan beach and the West Sea.In addition to different types of guest rooms, the hotel has a coffee shop, a restaurant, a banquet hall, a seminar room, a business center and a karaoke room.

Incheon >

Hotel Incheon Prince is conveniently located only 10 minutes from the Incheon International Airport and 2-3 minutes from popular tourist attractions such as Eurwangni Beach, Wangsan Beach, Seonnyeobawi (Fairy Rock), the Yongyudo islands, and Masiran Beach. Providing guests with comfortable rooms, ta

Incheon > Incheon Center

Located by Eurwangni Beach in Incheon, Cherbourg Hotel offers a beautiful ocean view and easy accessibility to both the beach and Incheon International Airport.Cherbourg Hotel is equipped with various subsidiary facilities, offers customized services, and acts as a venue for a range of events. All 4