Renewal:2023-08-19 11:17:20
MCY PARK Gyeongju MCY 파크
+82-54-745-3667 • 1330 Travel Hotline: +82-2-1330 (Korean, English, Japanese, Chinese)

mcypark.co.kr
196, Cheonbungnam-ro, Gyeongju-si, Gyeongsangbuk-do, Republic of Korea (경상북도 경주시 천북남로 196)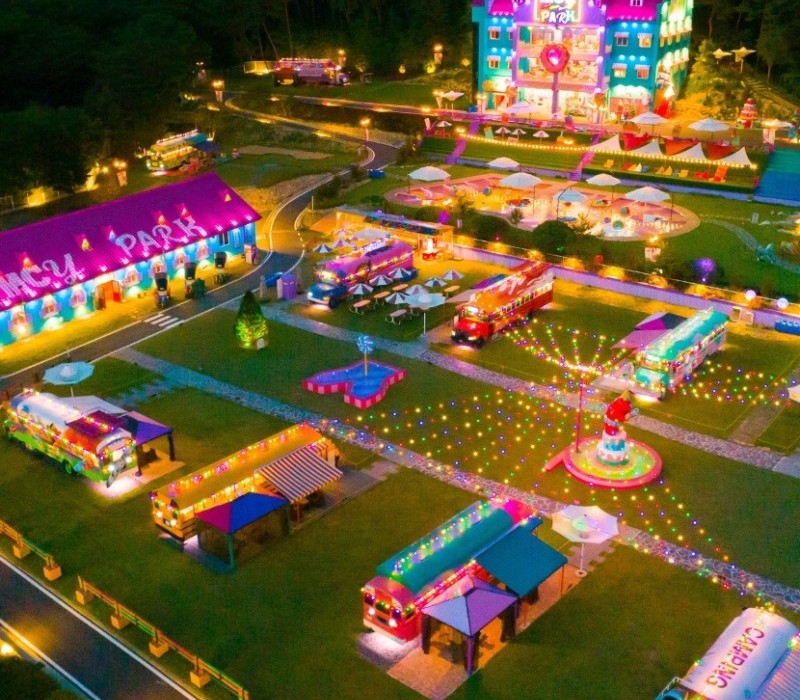 Discover the Vibrant Heartbeat of Korea at MCY PARK!

Nestled in the historic city of Gyeongju, South Korea, MCY PARK is not just a theme park – it's a kaleidoscope of color and experience waiting to be explored. Dive into a world where memories are painted in the brilliant hues of Magenta, Cyan, and Yellow, inspired by the fundamental trinity of color.

Step into a Visual Feast!

From the Instagrammable dessert museum to the nostalgic school bus exhibit, every corner promises a photo-worthy moment. If you're looking to elevate your social media game or find that iconic shot, MCY PARK is the place to be. And guess what? Nighttime transforms the park into a luminescent wonderland – an entirely different charm that you wouldn't want to miss.

Relax amidst the tranquil vibes of the Indian tents, marvel at the synchronized artistry of the fountain park, and let the luminous art show light up your evening. With a rich tapestry of art installations and the colorful ambiance, MCY PARK is not just a park – it's a masterpiece.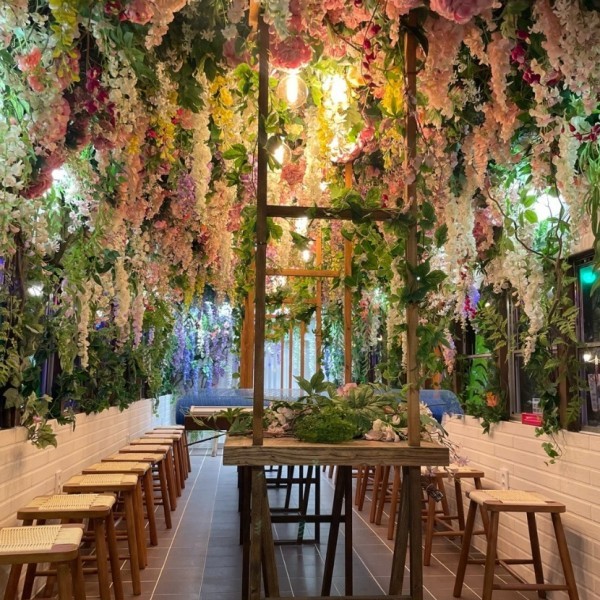 Photo / 写真 / 照片(instagram) @mcy_park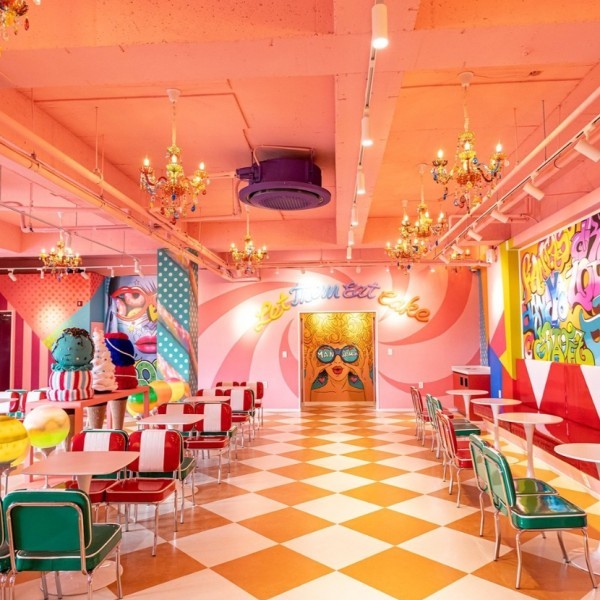 Photo / 写真 / 照片(instagram) @mcy_park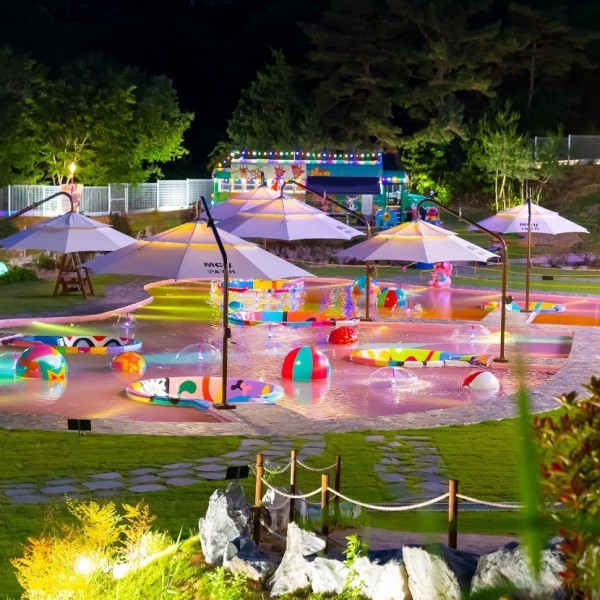 Photo / 写真 / 照片(instagram) @mcy_park
Hungry? Take a delightful break at our in-house bakery café. Indulge in scrumptious treats while soaking in the vibrant interiors that will leave you captivated. And don't forget to explore the lakeside attractions and massive buses that add a touch of whimsy to your adventure.
Welcoming families, couples, and solo travelers alike, MCY PARK is more than just a popular destination. It's a cherished experience that resonates with both locals and international tourists.
Why MCY PARK?
A Photographer's Paradise: Unleash your inner photographer with unparalleled settings.
*Dessert Museum: A sweet journey of delight.
*School Bus Museum: Relive those golden days of fun-filled rides.
*Artistic Fountain Park & Luminous Shows: Where art meets nature.
Your Perfect Korean Getaway Awaits! Whether you're in Korea for a brief visit or an extended stay, make MCY PARK your go-to destination for an unmatched blend of culture, art, and Instagrammable moments. Experience the magic of colors at Gyeongju's trendiest spot!
#MCYPARK #GyeongjuGem #KoreaTravelGoals
Utilization information
・Information : Adults: 15,000 won Children (24 months to 13 years old): 12,000 won *Free entry for those under 24 months Night Admission: 10,000 won
・Operating Hours : 10:00 - 22:00
Nearby information
Gyeongsangbuk-do >

Located in Mulcheon-ri, Cheongbuk-myeon, Gyeongju-si, Dayu offers a comfortable resting place for visitors who desire to take a break after their trip that gives a fatigue. The restaurant serves well-being vegetable meal (bean rice, etc.) and traditional teas.

Gyeongsangbuk-do >

"Tobaki" serves exquisite Galchi-jjigae, Galchi-gui, and Dolsotbap, and has designated as a signature restaurant in the Gyeongju region. The restaurant welcomes many regulars due to its high standards in service and inexpensive menus.
Gyeongsangbuk-do >

Housed in the Culinary School of Korea History and Culture in Gyeongju, the Laseonjae restaurant serves unique culinary delights that recreate the cuisine served in the royal courts of the Silla Kingdom. The school has a well-established reputation as a culinary institution that excels in preserving

Gyeongsangbuk-do >

BomunTourist Complex is the international tourist district of Gyeongju. This tourist district is formed with Bomunho Lake at its center, located about 10km east of downtown Gyeongju. The dimensions of the area is 19.38 square km, and it is designated as a spa and special tourist district. It is a to

Gyeongsangbuk-do >

Wooyang Art Museum, located in the Bomun Tourist Complex, is a private gallery of modern art established in 1991. The collections of major modern and contemporary artists are on display. The museum targets famous modern art collections and retrospective exhibitions of artists in the middle of thei

Gyeongsangbuk-do >

The Teddy Bear Museum in Gyeongju, Gyeongsangbuk-do is a unique modern attraction. Instead of displaying realistic human sculptures, the museum uses hundreds of large and small teddy bears to depict the history of mankind (going back as far as the Age of Dinosaurs) as well as of the Silla Kingdom in

Gyeongsangbuk-do >

Spa World in The K Hotel Gyeongju opened in June 2001 aims to guarantee guest satisfaction with excellent amenities, such as their sauna facilities, hot springs, sports center, and swimming pool. The hot springs were developed by Spa World by using all-natural hot spring water from 630 meters underg

Gyeongsangbuk-do >

Bomun Golf Club has spectacular scenery and as it is situated within the Bomun Tourist Complex, which is a international recreation area situated in Gyeongju. Many facilities such as hotels. hot springs, golf course, tennis court, weight room, souvenir shop, shopping center, and trail for strolling

Gyeongsangbuk-do >

Bomunho Lake is a man-made lake 1,652,900m² in size. It was built on the site of an old fortress in Mount Myeonghwalsan in the east of Gyeongju in accordance with the Gyeongju Bomun Tourist Resort development plan. There are many leisure facilities and parks around the lake, including an internatio

Gyeongsangbuk-do >

This unique architecture is a reinterpretation of the Hwangryongsa nine-story pagoda format from the Silla period using modern science technology and architecture methods. The building has become a new landmark in Bomun Tourist Complex and is also used as a training institute by offering various pro

Gyeongsangbuk-do >

Shilla Millennium Park is a theme park integrating both education and entertainment about the history and culture of the Silla Period.Focusing on the Silla Period (57 BC - AD 935), the park reproduces Silla architecture and a village of aristocrats, tells children fun stories about the period, and o
Gyeongsangbuk-do >

Guests at Ilsung Condominium Gyeongju Bomun can tour the surrounding area to enjoy both leisure activities and the historical and traditional aspects of Korea. Many tourist sites in the area introduce visitors to the 1000 year history of the Silla Dynasty and as the motel is within close proximity t

Gyeongsangbuk-do >

Gyeongsangbuk-do >

Located in the middle of the Bomun Tourist Complex in Gyeongju, Commodore Hotel has been in service for over 20 years. Its unique interiors and exteriors, influenced by Buddhism, regularly attract film makers and photographers. The hotel is also popular because of its location in Gyeongju, the ancie

Gyeongsangbuk-do >

Gyeongsangbuk-do >

Daemyung Resort Gyeongju is the fifth Daemyung Resort location in Korea. The Gyeongju location has a total of 417 guestrooms divided into two categories: Royal Suites (51 pyeong each) and Family Suites (42 pyeong each). In addition to being located in the historical city of Gyeongju, the resort h

Gyeongsangbuk-do >

The Suites Hotel Gyeongju is a high-end recreational resort located in Gyeongju, a city with over a thousand years of history. Located in the midst of natural beauty, the resort offers all the modern necessities with minimal disruption to the gentle curves of the surrounding hillsides. The hotel

Gyeongsangbuk-do >

Swiss Rosen Hotel, located inside Gyeongju Bomun Complex, boasts sophisticated interior design and cozy guestrooms. Also, in addition to such free services as Wifi Internet, bike rentals, outdoor movie screening, and guest pick-up, the hotel offers easy access to several exciting adventures on the n

Gyeongsangbuk-do >

Hotel Valentine is located in the most beautiful Bomun tourist complex, Gyeongju Gyeongbuk. This provides the clean and neat hotel-typed rooms and pension-typed rooms. Guests can see the beautiful scenery of Bomun tourist complex including Bomun lake, Gyeongju World, Gyeong World Culture Expo, Shill

Gyeongsangbuk-do >

Hotel Hyundai Gyeongju is located in the center of Bomun Lake in the historic Silla Kingdom capital of Gyeongju. It features 406 Western-style and 43 Korean-style guestrooms, ten state-of-the-art ballrooms, multiple meeting rooms equipped with six simulatenous interpretation booths, and a diverse ar

Gyeongsangbuk-do >

Located in the historic city of Gyeongju, Gyeongju Hilton features 309 Western-style and 15 Korean-style rooms, banquet halls of different sizes for various occasions, indoor and outdoor swimming pools, Seonjae Art Museum and many more. The seventh floor of the hotel is called the 'World Cup Flo