Renewal:2023-10-16 10:06:21
Wave Park Siheung 시흥 웨이브파크
+82-31-431-9600

wavepark.co.kr
42, Geobukseomdulle-gil, Siheung-si, Gyeonggi-do, Republic of Korea (경기도 시흥시 거북섬둘레길 42)
Located in Siheung, Gyeonggi Province, on the scenic Turtle Island, the Siheung Wave Park stands as a testament to modern marine leisure facilities, harmoniously blending the allure of water sports with the convenience of urban life. This expansive urban marine leisure complex has been meticulously designed to cater to a variety of aquatic interests, offering both residents and tourists a taste of a healthy, water-based lifestyle right in the heart of the city.

The park is highlighted by its exotic beach-inspired Mioco Star Zone. At the heart of this zone is the Miopool, a haven for young enthusiasts where they can take their first surfing lessons or experience the thrill of underwater scooters. Families with children will particularly enjoy the Kids & Turtle Pool, which boasts large tube attractions that guarantee hours of laughter and fun. For those seeking a more adventurous experience, the recreation pool offers rappel diving and an introductory children's scuba diving experience – a rare treat in such settings.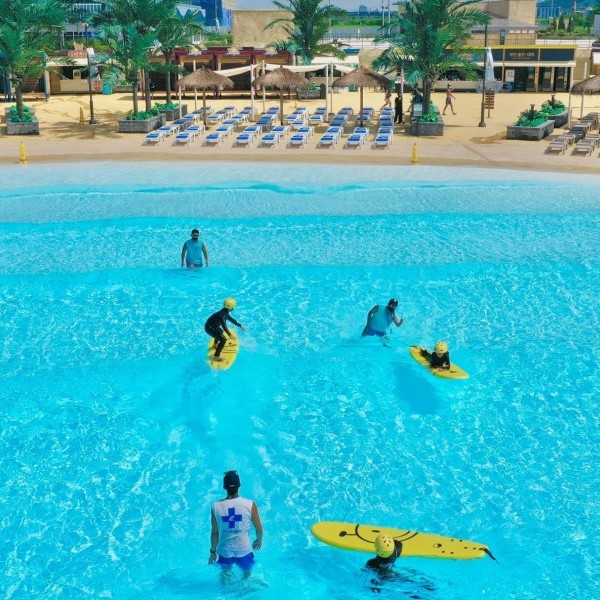 Photo / 写真 / 照片(instagram) @wavepark__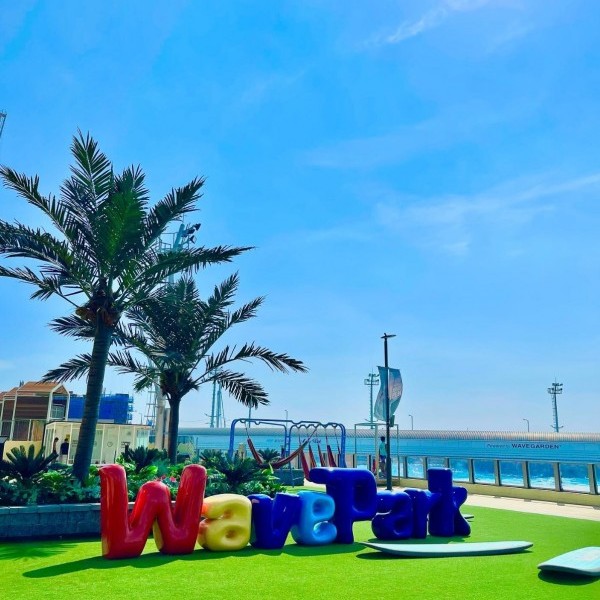 Photo / 写真 / 照片(instagram) @wavepark__
Lastly, for those looking to wind down after a day of activities, the island-style heated spa provides a perfect retreat. It's a sanctuary of relaxation, offering therapeutic warmth and serene views. The Siheung Wave Park is not just for professional surfers; its wide range of facilities ensures that even those who have never set foot on a surfboard can fully immerse themselves in the joys of aquatic recreation. It's truly a destination that promises an unforgettable experience for all.
Utilization information
・Information : *ADMISSION TICKET [FULL-TIME] ADULT 40,000 KRW [FULL-TIME] CHILD 32,000 KRW *SCUVA DIVING(Including park entry) [ADULT] POOL SCUBA DIVING 90,000 KRW [CHILD] POOL SCUBA DIVING 90,000 KRW FUN SCUBA DIVING 60,000 KRW *SURF SESSION Duration : 1 hour (including park entry) SURF SESSION IN THE BAY 80,000 KRW REEF SURF SESSION : CRUISER 80,000 KRW REEF SURF SESSION : EXPERT 80,000 KRW [EXTRA] SURF SESSION IN THE BAY 40,000 KRW [EXTRA] REEF SURF SESSION : CRUISER 50,000 KRW [EXTRA] REEF SURF SESSION : EXPERT 65,000 KRW
・Operating Hours : SURF ZONE 10:00-18:00 MIO COSTA ZONE 10:00-17:00
42, Geobukseomdulle-gil, Siheung-si, Gyeonggi-do, Republic of Korea
Suggested popular information of Coupon in Korea
(Korea Discount Coupon)
Nearby information
Gyeonggi-do >

The Ecological Culture Exploration Site on Oido Island (오이도) in Siheung City is abundant in natural resources and historic relics dating back to the prehistoric era. Shell mounds are scatted across the island, the scale of the shell mounds is the largest along the west coast and they are the o