Renewal:2018-10-25 17:49:18
Asia Artist Awards 2018 Ticket + Bus Transfer(Trippose.com) 아시아 아티스트 어워즈 관람 버스 패키지투어
(인천광역시 남동구 소래로 500 남동체육관)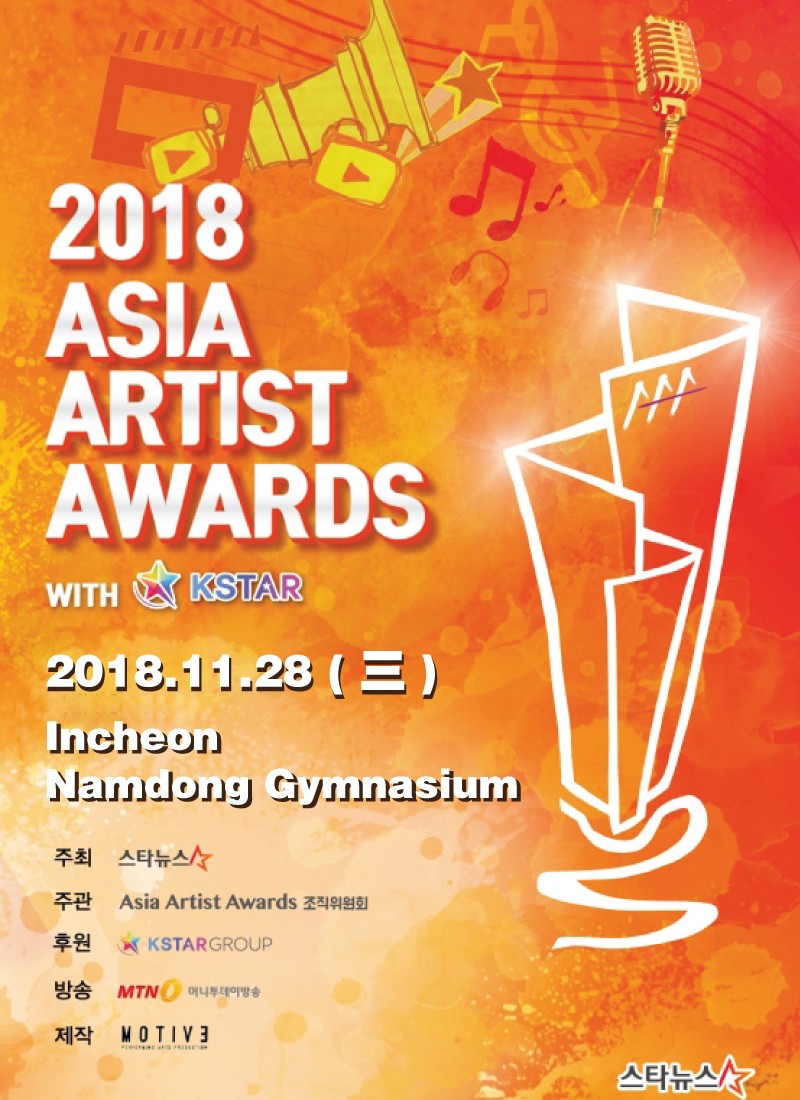 ASIA ARTIST AWARDS / AAA
Asia Artist Awards is the first-ever award which selects artists from both K-Pop and K-Drama and K-Movie for the year, based on their performance who excelled in Korea as well as in Asian region.
Date 2018.11.28 (WED)
Place Incheon Namdong Gymnastics Stadium
Host Starnews
Sponsor KSTAR GROUP
Organizer Asia Artist Awards Organizing Committee
Production MOTIVE Production
ASIA
With renowned artists in Asian region
ARTIST
The global festival combining music and drama industries
AWARDS
The first ever artist awards of Korea with a transparent selection process
Judging Criteria
Famous artists in and our of Korea will gather in one place and enjoy global festival altogether. AAA applies global standard, expanding its influence in the world.
Aggregating big data from fans in Korea, Japan, China, Taiwan, Hong Kong, Singapore, Indonesia, Vietnam in Asian region as well as American continent including Argentina and Mexico and Europe, awardees are selected through fair and transparent process.
Awardee for 'Popularity Award' is selected with 100% voting, it adds more meaning to awards as fans can help their favorite star receive the awards.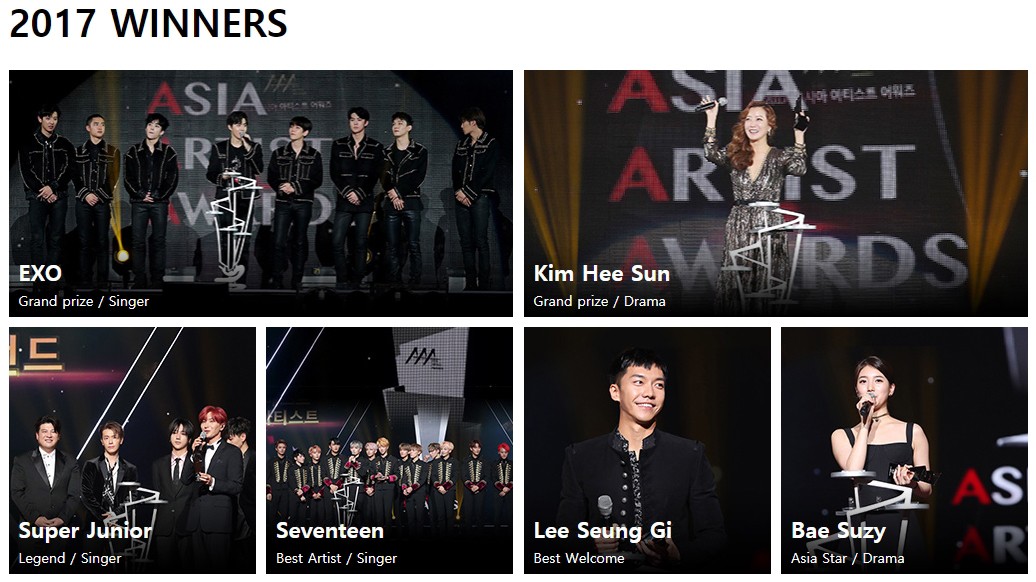 『 COPYRIGHTS ©KSTAR GROUP. ALL RIGHTS RESERVED www.asiaartistawards.com 』
2018 Asia Artist Awards
'Popularity Award' will be determined 100% by votes
TOP 50 for each category will be selected through Pre Vote.
Voting Period : 2018.09.20 10:00 ~ 10.12 17:00 (KST)
https://www.asiaartistawards.com/vote/preVote.html​
SINGER
BTS / EXO / Wanna One / GOT7 / iKON / BLACKPINK / SEVENTEEN / NU'EST W / SHINHWA / H.O.T / MONSTA X / BTOB / TWICE / Sechs Kies / MAMAMOO / WINNER / NCT / ASTRO / Red Velvet / Super Junior / Stray Kids / VIXX / Hwang Chi Yeul / GFRIEND / Samuel / EXID / SHINee / WJSN / LOVELYZ / Jeong Sewoon / MOMOLAND / B1A4...
ACTOR
Se Hoon / Lee Seung Gi / Cha Eun Woo / Do Gyung Soo / Jang keun Suk / SUHO / Lee Joon Gi / Ji Chang Wook / Kim Myung Soo / Jin Young / Onew(Lee Jin Ki) / Byun BaeK Hyun / Park Hae Jin / Lee Joon Ho / Park Bo Gum / Park Seo Joon / Yoon Shi Yoon / Jung Hae In...
ACTRESS
Im Yoona / Kwon Yuri / IU (Lee Ji Eun) / Seo Hyun / Song Ji Hyo / Lim Soo Hyang / Park Min Young / Kim Yoo Jung / Han Hyo Joo / Bae Suzy / Kim So Hyun / Park Bo Young / Park Shin Hye / Jung Chae yeon / Kim Hyun Joo / Shin Hae Sun / Jung Eun Ji / Song Hye Kyo...
Asia Artist Awards 2018 Ticket + Bus Transfer / 'Trippose.com'
Asia Artist Awards (AAA) is a K-POP, K-DRAMA, K-MOVIE awards ceremony with a stage of the TOP K-POP IDOLS and the TOP
K-DRAMA ARTISTS!
A show you should not miss this year with all TOP K-STARS with outstanding achievements and international contributionsin during the year.
The BEST seats are ready for TK fans!
Contact us now to get your limited chances for this BEST K-PARTY!
LIMTED 50 CHANCES for our fans
A tour with both 2018 AAA and shuttle service.
Tick Tock Tick Tock!
Seats could be all sold out in minutes!
NO MORE WAITING!
Event: 2018 Asia Artist Awards
Date: WED, NOV 28, 2018 at 7 p.m. ~ 10 p.m
Venue: INCHEON Southeast Stadium
Stay tuned for the next lineup!
1st Lineup: WANNA ONE , iKON
2nd Lineup: EXO(To be confirmed soon) , BTS (To be confirmed soon)
チケットの数量が多くありません。購入をご希望の場合、お早めください!
ツアー当日現地でのチケット受領は不可となります。
※予約確定後のキャンセルは100%のキャンセルチャージが発生します。返金は出来ませんので、ご注意下さい。
※No cancellation & amendment after booking confirmed
14:00 : Hongdae Station Exit 3 Meeting (홍대역3번출구 미팅)
15:00 - 15:30:Arrive INCHEON Southeast Stadium (남동체육관 도착)
19:00:2018 Asia Artist Awards (2018 아시아아티스트어워즈 시작)
22:30:Return Shttle bus point (셔틀버스 승차)
※Attention:If not take bus on time, bus will leave directly!!
23:30:Drop off at Hongdae Station Exit 3 (홍대역3번출구하차)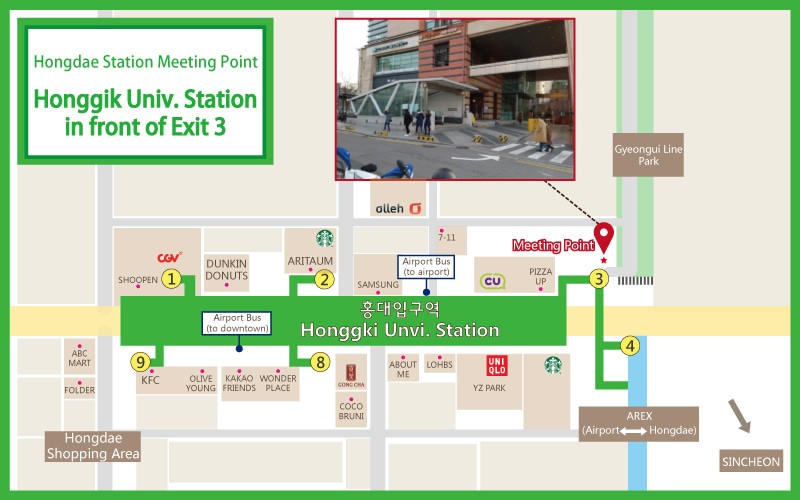 Asia Artist Awards is the first-ever award which selects artists from both K-Pop and K-Drama and K-Movie for the year, based on their performance who excelled in Korea as well as in Asian region.
2018 Asia Artist Awards will be held at the Namdong Gymnasium in Incheon on November 28.
Thank you.
* Included
1. Admission tickets
2. Driver tips
3. Fuel / parking fee
*Not included
1. Personal expenses
2. Travel insurance
Amendment & Refund Policy
* Advance tickets for foreigners will be collected at the ticketing counter You need to bring your ID card (passport, alien registration card, copy of passport + at least one ID card issued by your country) Please bring it with you. If there is no such document, ticket exchange is not possible.
※ If you lost or damaged your ticket, it is your fault. The ticket will not be reissued and you cannot enter the concert without a ticket.
※ The concert will be broadcast live, so many cameras will be there. Because of cameras, your view could be blocked.
※ After the concert starts, you could be not permitted to enter.
※ For safety and security, any food and drink except water will be prohibited in the concert venue.
※ If you disrupt others' view with a tripod or a large camera, you could be restricted by the staff.
※ If you book a ticket illegally or if you are a Korean, your booking will be automatically cancelled and you cannot get refund on your ticket fare.
※본 티켓은 외국인 전용 예매 티켓입니다. 여권 또는 외국인등록증을 통해 본인 확인 후 티켓이 발권됩니다.(한국인 티켓 수령불가)
※부정 예매나 해당 대상이 아닌 경우(내국인), 예매는 강제 취소되며, 환불 또한 불가능합니다.
※Cancellation policy: non-refundable ​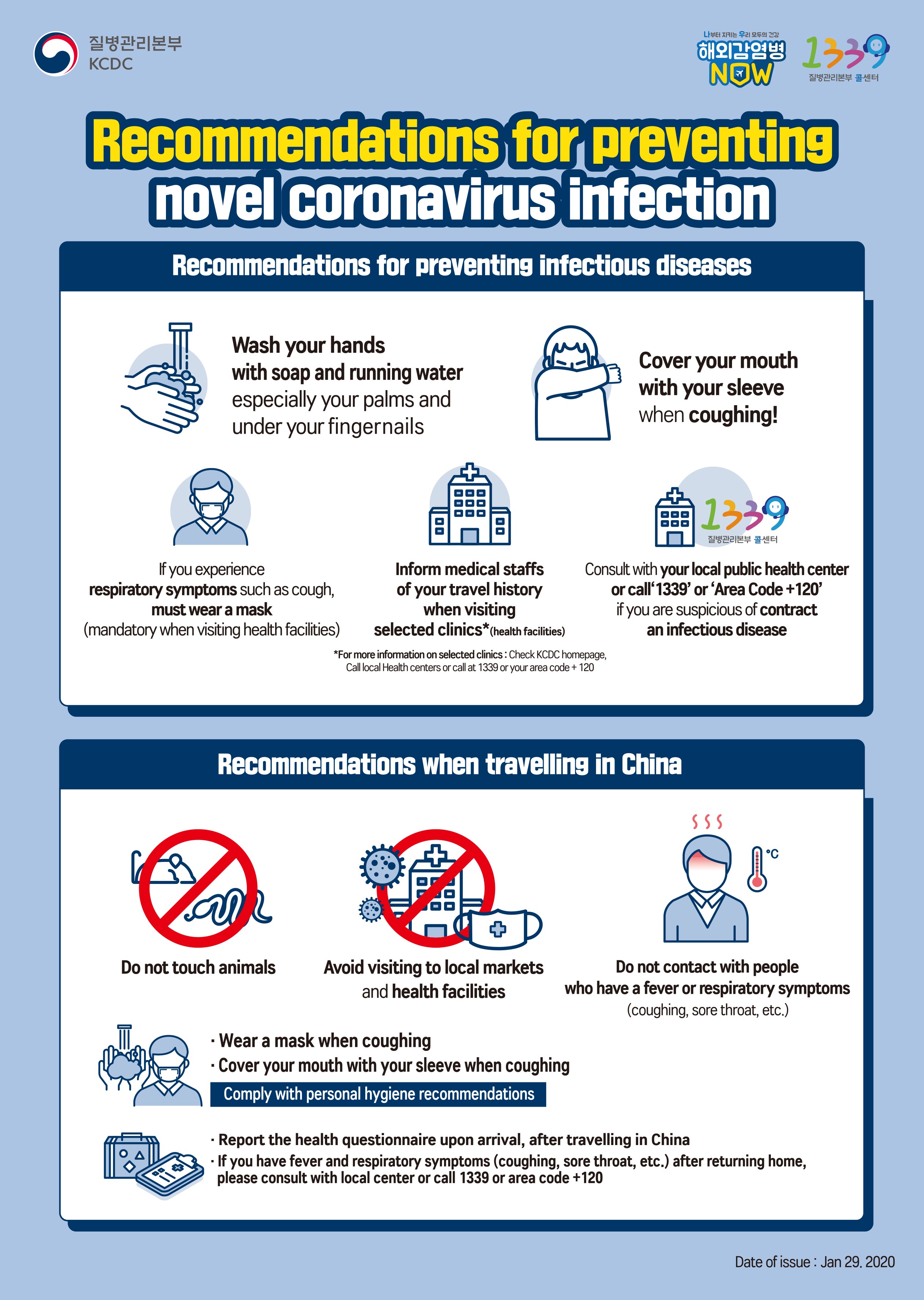 韓国旅行情報のすべて : トリップポーズ http://www.trippose.com
South Korea travel tips and articles : TRIP-PROPOSE http://en.trippose.com
韩国旅游提示和文章 : TRIP-PROPOSE http://cn.trippose.com
韓國旅遊提示和文章 : TRIP-PROPOSE http://tw.trippose.com / http://hk.trippose.com

Suggested popular information of in Korea
Suggested popular information of Esthe/Spa in Korea
Suggested popular information of in Korea
Suggested popular information of Coupon in Korea
(Korea Discount Coupon)
Utilization information
Reservation
| Product | Normal Price | Trippse Price |
| --- | --- | --- |
| Asia Artist Awards 2018 Ticket Bus Transfer | 343 USD | 240 USD |
Review(3)
Samantha Panganiban
2018.11.22 13:13
Samantha Panganiban
2018.11.22 13:13
Miniq Foronda
2018.11.23 23:14
Nearby information
10,000 ~100,000 KRW offCoupon

Incheon > Incheon Center

Entas Duty Free opened as Incheon's representative duty free shop, starting from the Incheon Port Brand in July 2014. The duty free shop offers shopping, culture, and food at one spot to serve tourists with special services and a convenient duty free shopping environment, opening another branc

Incheon >

Sorae Fish Market, due to its close vicinity to the metropolitan areas, welcomes visitors all year round with its capability to offer fresh fishes. During spring, many crabs can be bought fresh off the boat, and during kimchi season, many salted seafood can be found to attract more visitors. Market
Incheon > Incheon Center

The Sorae Ecology Park was once a facility used to produce salt until 1996. It wasn't until 2009 that it became a park, restoring the mud flat, tidal channel, and making the closed salt field a ecological habitat for various marine life and migratory birds. The Sorae Ecology Park also provides a h

Incheon > Incheon Center

Incheon Grand Park is an urban nature park located in Jangsu-dong, Namdong-gu, Incheon. The park is surrounded by Gwanmosan Mountain and Sangasan Mountain. Spanning across 727 acres of land, Incheon Grand Park is the only large-scale natural green park in Incehon. The park provides a pleasant atmosp

Incheon >

Located in the district of Namdong-gu in Incheon, Tami Plastic Surgery & Laser Clinic provides plastic surgery, skin care and laser treatments. The clinic is also conveniently located close to public transportation and a major shopping district.

Incheon > Incheon Center

The Incheon Children's Museum is an interactive museum with hands-on interactions at its core. The museum offers a variety of interactive exhibitions, educational programs and serves as a platform where children may search and express their ideas in creative ways. The museum houses many interactiv
Incheon >

Premier Central Plaza Hotel is a four-star hotel located in front of Incheon City Hall in Guwol-dong, Namdong-gu, which is flourishing as a center for high-tech and distribution industries in the Northeast Asian region. It is perfectly located within the vicinity of Incheon International Airport and

Incheon > Incheon Center

Each guestroom at Hotel Chelsea is equipped with a large PDP TV, high-speed internet, an air conditioner, and a DVD player. Each room also comes equipped with a Karaoke machine, a large whirlpool bathtub (for 2 people), a sauna, and a luxury bidet: items that, at other hotels, are usually only found