Renewal:2023-04-07 16:30:00
K-Asian Festival 2023 K-POP Concert Ticket 케이 아시안 페스티벌 2023
(인천광역시 서구 봉수대로 806)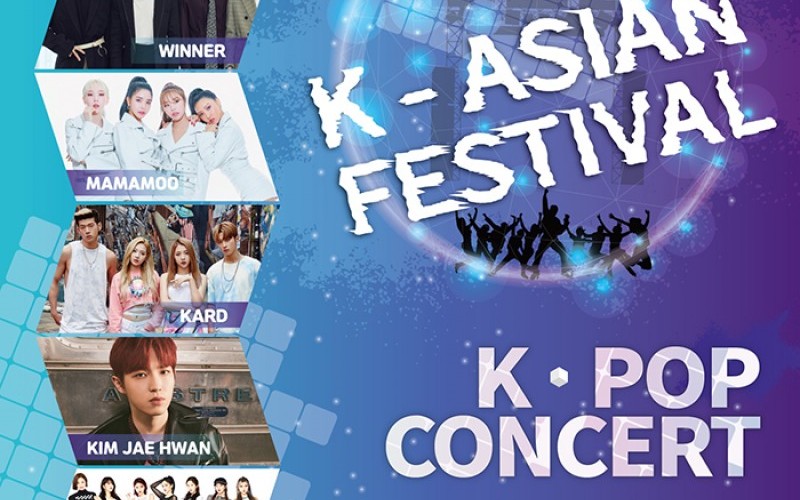 The highly anticipated international K-Pop festival, 2023 KAF (K-Asian Festival), is set to take place in Incheon Asiad Main Stadium from June 17th to June 18th. This dazzling event celebrates the global phenomenon of Korean culture and is expected to draw thousands of fans from around the world.

On June 17th, the KAF will feature an electrifying Hip Hop and EMM Festival, while the 18th will showcase an exceptional lineup of Hallyu K-Pop stars, making for an unforgettable weekend of music and entertainment.

Don't miss this extraordinary opportunity to experience the best of Asian pop culture, as the 2023 KAF promises to be a spectacular celebration that unites young people from all over Asia and beyond. It's the perfect chance for international tourists and K-Pop enthusiasts alike to come together and immerse themselves in the vibrant world of Hallyu.

Get your tickets now at 'Trippose.com' and be part of this unforgettable, once-in-a-lifetime event. Don't miss your chance to witness the magic of the 2023 KAF – where the world meets K-Pop!

Join us for a weekend of unparalleled excitement and entertainment as the K-Asian Festival lights up Incheon with its brilliant showcase of the finest in K-Pop and Asian culture. Secure your spot now and let the countdown begin!
Utilization information
Suggested popular information of Coupon in Korea
(Korea Discount Coupon)
Nearby information
Incheon >

Incheon Asiad Main Stadium is the main stadium for the 2014 Asian Games in Incheon. Construction began in June 2011 and the stadium opened on June 1, 2014. Built on a 631,975㎡ lot, the five-story stadium has a total floor area of 113,620㎡ and 61,818 spectator seats (capacity to be reduced by 32,

Incheon > Incheon Center

Since opening on October 25, 2002, the Nokcheongja Museum has been running ceramic classes for visitors and offering academic data about the Green Celadon Kiln Site in Incheon (Historic Site No. 211). The excavation work for the Green Celadon Kiln Site in Incheon was conducted on four separate oc

Incheon > Incheon Center

The Nokcheongja (Green Celadon) Kiln Site in the Geomam-dong area of Incheon dates back to the Goryeo Dynasty (918-1392). Celadon was produced on this kiln site between the 10th and 11th centuries. It has been designated as Historic Site No. 211 in May 1970. The ground around the kiln site slopes ge

Incheon > Incheon Center

Opened in October 2007, National Institute of Biological Resources has the largest collection preservation facilities in Asia. The institute collects, preserves, manages, and conducts research on biological resources with the aim of growing into a biological resource hub of North East Asia.The insti

Incheon > Incheon Center

Cheongnaho Lake is a eco-friendly park surrounded by water.