Renewal:2023-09-06 17:16:02
2023 The Fact Music Awards Ticket(Ground Floor Standing) + Shuttle Bus Package 2023 더팩트 뮤직 어워즈
(인천 남동구 소래로 500 남동체육관)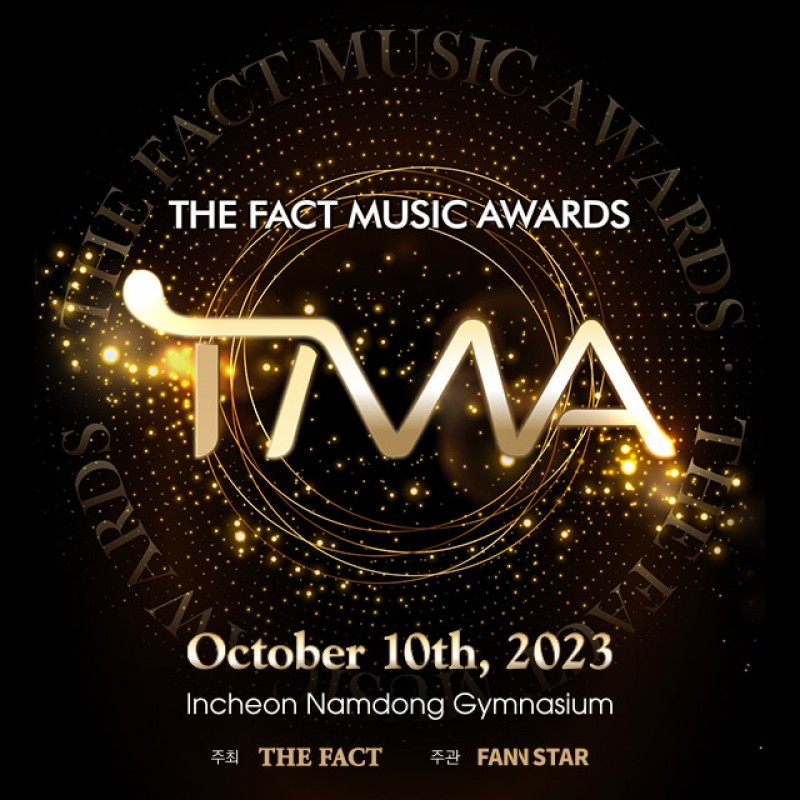 K-POP's Elite Take the Stage: The Fact Music Awards 2023
Music enthusiasts and K-POP fans, the moment you've been waiting for is finally here! The Fact Music Awards (TMA), South Korea's premier music award ceremony, is back and bigger than ever in 2023. And guess what? We've got a lineup that's absolutely stellar.
Held at the majestic Incheon Namdong Gymnasium on October 10th, the TMA is no ordinary event. It's a carnival of music, a mesmerizing blend of beats, and a celebration of the world's most talented artists. And if you've been tracking the awards since 2019, you'd know it's the platform where the legendary BTS has continuously graced the stage with their presence and bagged awards. A true spectacle!
The first wave of our lineup announcement is nothing short of spectacular! It includes the 4th generation powerhouses: ATEEZ, ITZY, TREASURE, and ENHYPEN. Yes, you read that right. The future of K-POP is here, and they're ready to light up the stage.
But there's more! The summer voting round, which spotlights artists who've dropped tracks between March and June 2023 (excluding OSTs), has culminated in a fantastic list of top 20 contenders! From the global sensation BTS to the soulful sounds of Lim Young-woong and the electrifying energy of (G)I-DLE, the competition is fierce, and the stakes are sky-high.
So, why should you be there? Well, it's not just an award show. It's a once-in-a-lifetime experience. It's your chance to witness the magic of K-POP at its pinnacle, to join fans from around the world, and to be part of a global celebration. And trust us, events like these come around only once a year.
Don't Miss Out! Tickets Running Out Fast!
If you're planning a trip to Korea or if you're in the vicinity, this is the golden ticket you've been searching for. A gateway to a world of rhythm, passion, and unparalleled entertainment. Secure your spot at the biggest K-POP extravaganza of the year exclusively at Trippose.com, the official ticketing partner for the 2023 TMA. Keep your eyes peeled for more artist announcements, because this is just the beginning.
Remember, opportunities like this don't knock twice. Grab your ticket now and be a part of the global K-POP phenomenon!
#KPOP #TMA2023 #UltimateMusicExperience #TMA2023 #TheFactMusicAwards
★Ground Floor Standing Ticket★
*Date : October 10, 2023 (Tuesday) 19:00 - 22:00(Local time)


*Venue : Incheon Namdong Gymnasium(인천남동체육관)
*Address : 500, Sorae-ro, Namdong-gu, Incheon, Republic of Korea(인천 남동구 소래로 500 남동체육관)
The Fact Music Awards (TMA) 2023

Line-up


ATEEZ(에이티즈), TREASURE(트레저), ITZY(있지), NMIXX(엔믹스), ZEROBASEONE(ZB1 · 제로베이스원 · 제베원)​, xikers(싸이커스 · サイカース), BOYNEXTDOOR(보이넥스트도어)​, KWON EUNBI(권은비)​, Jannabi(잔나비), IVE(아이브 · アイヴ)​, NewJeans(뉴진스 · ニュージーンズ), aespa(에스파 · エスパ), SEVENTEEN(세븐틴), Stray Kids(스트레이 키즈)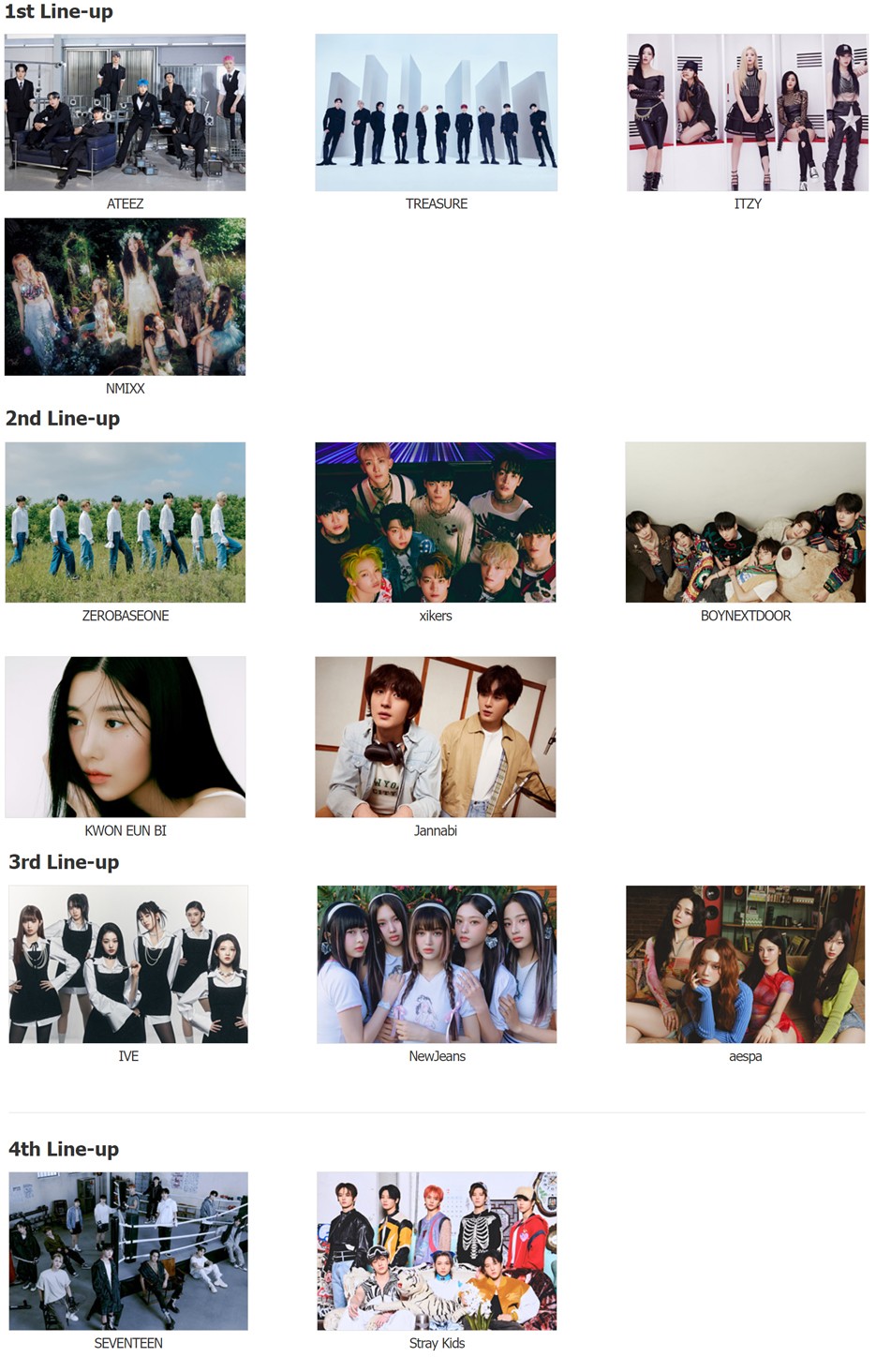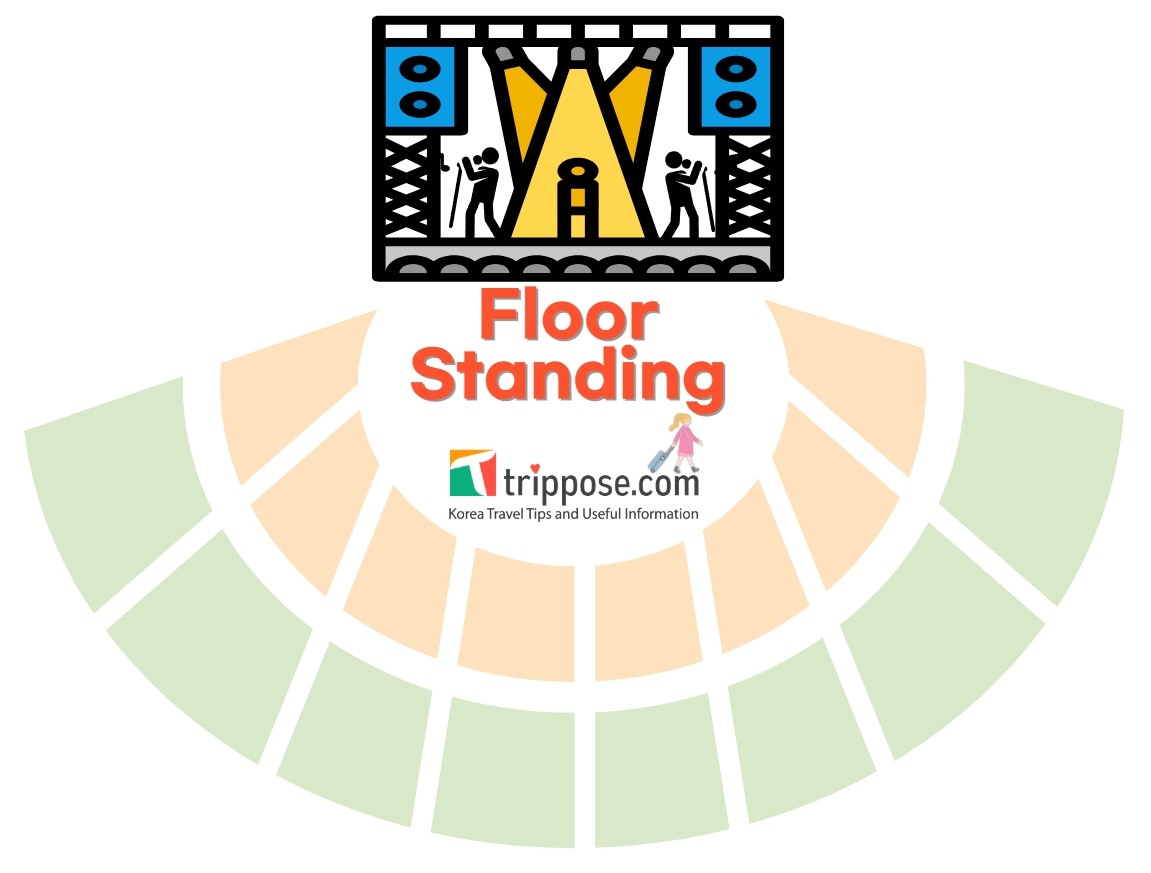 ※Lineup Subject to change / ※ 出演者は変更になる可能性がございます。予めご了承ください。/ ※ 根据主办方或出演ARTIST的情况,演出时间可能发生变更。 / ※ 根據主辦方或出演ARTIST的情況,演出時間可能發生變更。
※Only individuals of foreign nationality aged 13 and above are eligible for purchase. Tickets will be released upon verification of your passport or Alien Registration Card (ARC).
Package_1 ★Ground Floor Standing Ticket★

The Fact Music Awards 2023 Ticket
+ Seoulland Theme Park Ticket(Valid until December 31, 2023)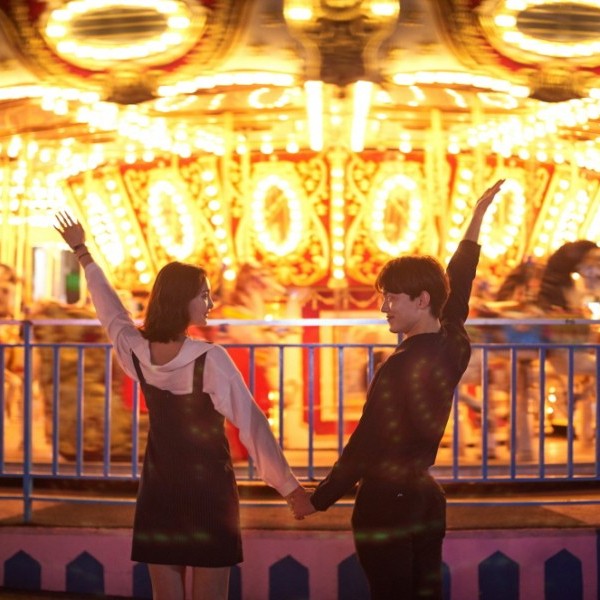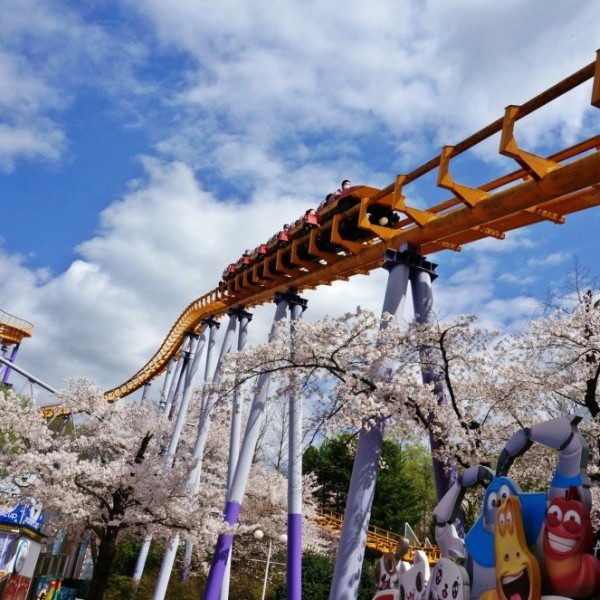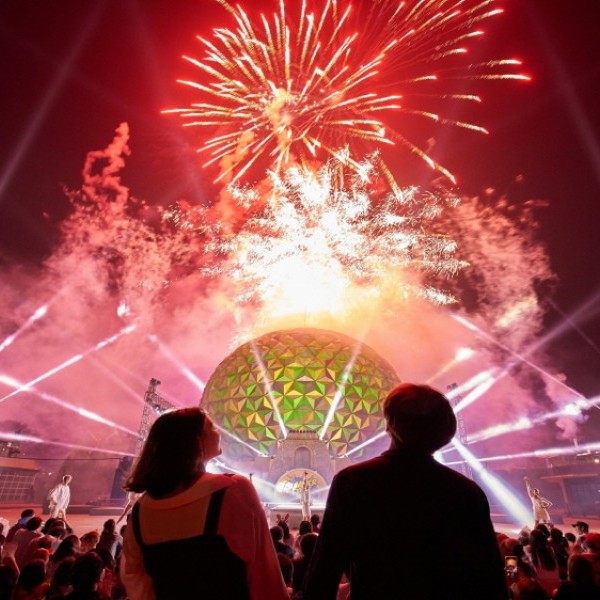 Seoulland, Korea's first theme park nestled at the base of Cheonggyesan Mountain, boasts over 50 thrilling rides and attractions suitable for all ages, including must-visits like Luna Land and Jurassic Land. Experience its unique evening Laser Show and vibrant seasonal festivals. Conveniently located near downtown Seoul within the larger Seoul Grand Park complex, visitors can also enjoy a range of seasonal festivals, from the Tulip Festival in spring to the Snow Light Festival in winter. An accessible and diverse entertainment destination awaits!

※ Regarding ticket collection: If the location of the ticket booth changes, we will notify you on this page. Please ensure to check in advance on the day of your visit. We appreciate your understanding and cooperation.
※Please look for the ticket booth designated for foreigners with the
"Trippose.com" logo
attached.
*Ticket booth hours 15:00 - 18:00(Local time)
*Entrance time_17:00 - 18:00(Local time)
※LATECOMERS : Should this prove impossible because all the side seats are occupied, latecomers will unfortunately not be admitted to the concert, and their ticket prices will not be refunded.
[Ticket booth only for the foreigner]
-you can check change your ticket the each vendor site with X-banner logo(Trippose.com).
HERE(Google Map)!
-Change your ticket at the designated at the foreigner exclusive ticket booth certainly.
★This ticket is to be sold as a set and no item will be sold seperately.
★No cancellation & amendment after booking confirmed​
*How to Receive : Please present reservation confirmation mobile voucher after reservation voucher, identification (passport or ID card) and distribution. / Appointment E-mail not available.
*Note : You will not be able to enter the concert after the closing time of the concert, so please observe the ticket receipt time and arrive in advance so that there will be no disruption in your position.
※Cancellation policy: non-refundable​
Package_2 ★Ground Floor Standing Ticket★

The Fact Music Awards 2023 Ticket
+ Shuttle Bus Package(Myeong-dong ↔ Incheon)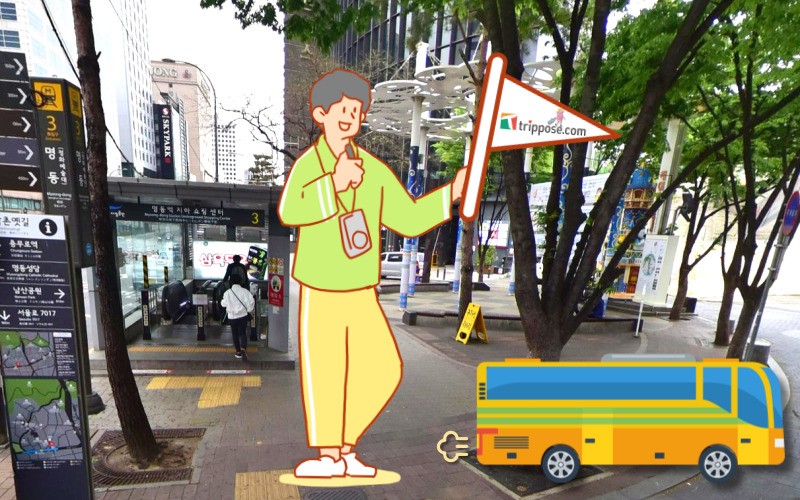 ※ Please be sure to board in time, as damage will occur to others after the departure time. Please arrive at 20 minutes in advance.
15:00
Departure from Myeong-dong Subway Line 4, Exit 3 (명동역 3번출구)
▶▷HERE(Google Map)
16:30
Arrive at the venue and collect tickets.
17:30
Wait for entry, then enter the performance hall.
19:00
Attend "THE FACT MUSIC AWARDS (TMA)" K-POP concert!
22:00
After the performance ends, board the bus(Please follow the instructions of the on-site guide to avoid inconveniencing others. Be sure to adhere to the bus boarding and meeting times)
23:00-23:30
Arrive at Hongdae (Hongik Univ.) Station or Myeong-dong Station and disband.
Notice
* Advance tickets for foreigners will be collected at the ticketing counter You need to bring your ID card (passport, alien registration card, copy of passport + at least one ID card issued by your country) Please bring it with you. If there is no such document, ticket exchange is not possible.
※ If you lost or damaged your ticket, it is your fault. The ticket will not be reissued and you cannot enter the concert without a ticket.
※ The concert will be broadcast live, so many cameras will be there. Because of cameras, your view could be blocked.
※ After the concert starts, you could be not permitted to enter.
※ For safety and security, any food and drink except water will be prohibited in the concert venue.
※ If you disrupt others' view with a tripod or a large camera, you could be restricted by the staff.
​※ Please be sure to board in time, as damage will occur to others after the departure time. Please arrive at 20 minutes in advance.
※ Vehicles are offered for 12, 25, or 45 passengers depending on the number of passengers.
※ When you make a reservation, please leave a contact form to be able to contact you locally.
※On-site first-come-first-served basis (no designated seats)
※Check your voucher and ID before boarding the vehicle. (Mobile, printed voucher available)
※ Be sure to present your voucher. You cannot present reservation mail.
★This ticket is to be sold as a set and no item will be sold seperately.
★No cancellation & amendment after booking confirmed​
※ If you book a ticket illegally or if you are a Korean, your booking will be automatically cancelled and you cannot get refund on your ticket fare.
※본 티켓은 외국인 전용 예매 티켓입니다. 여권 또는 외국인등록증을 통해 본인 확인 후 티켓이 발권됩니다.(한국인 티켓 수령불가)
※부정 예매나 해당 대상이 아닌 경우(내국인), 예매는 강제 취소되며, 환불 또한 불가능합니다.
※Cancellation policy: non-refundable ​
※Emergency contact number: +82-10-6787-1516(Contact available on the day of the performance only / 仅在演出当天可联系 / 公演当日のみ連絡可能)

Utilization information
Reservation
| Product | Normal Price | Trippse Price |
| --- | --- | --- |
| 2023 The Fact Music Awards Ticket Individual Ticket Exchange (Ticket Booth)+ Seoulland Daily Pass Ticket | 361 USD | 226 USD |
| 2023 The Fact Music Awards Ticket 15:00 Myeongdong Station Exit 3(Round-trip bus) | 428 USD | 248 USD |