Renewal:2017-10-09 18:20:46
Midnight in Seoul 미드나잇 인 서울
18 Eonju-ro 147-gil, Gangnam-gu, Seoul (서울 강남구 언주로147길 18 (논현동))
Nicole Jung, Amber Liu and Jo Kwon do not venture into a grocery store to have their daily cereal fix. Instead, they head themselves to Midnight in Seoul, Korea's very first cereal café. The decor of the café, complete with electric pink walls and neatly stacked cereal boxes, has been featured on the social media accounts of many celebs. Initially opened by actor and singer Yoon Kye-sang and his artist friends, Midnight in Seoul recently changed ownership.

K-pop fans will be familiar with the new owner of Midnight in Seoul- the singer Jo Kwon from the K-pop group 2AM. As for the menu items, over 40 different types of cereals and a wide variety of toppings including nuts, fruits, marshmallows and wine gums (what are wine gums? Is that the correct term?) are available. Choosing a cereal can be tricky but the friendly wait-staff is always ready to provide menu recommendations.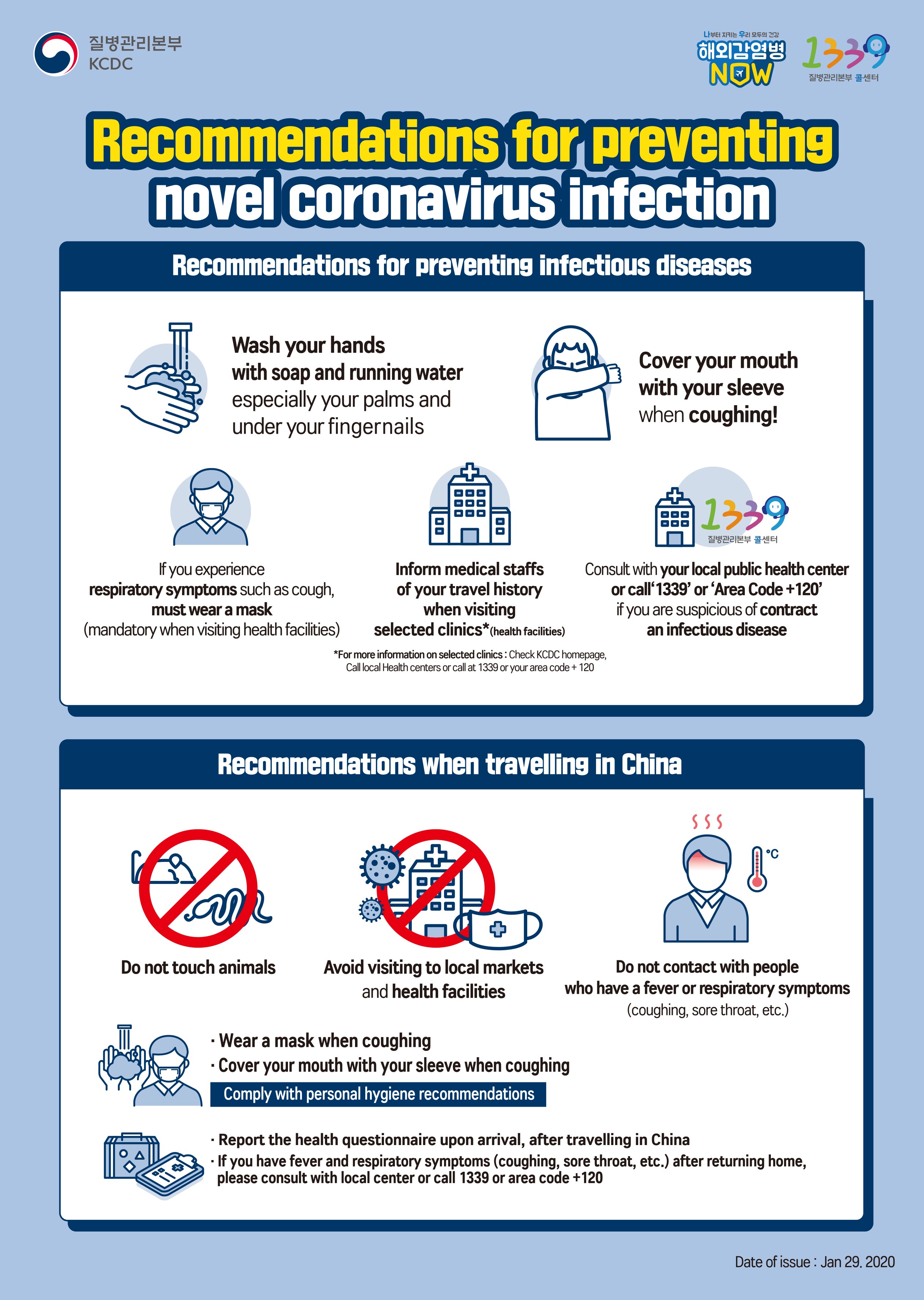 韓国旅行情報のすべて : トリップポーズ http://www.trippose.com
South Korea travel tips and articles : TRIP-PROPOSE http://en.trippose.com
韩国旅游提示和文章 : TRIP-PROPOSE http://cn.trippose.com
韓國旅遊提示和文章 : TRIP-PROPOSE http://tw.trippose.com / http://hk.trippose.com

Suggested popular information of in Korea
Suggested popular information of Esthe/Spa in Korea
Suggested popular information of in Korea
Suggested popular information of Coupon in Korea
(Korea Discount Coupon)
Utilization information
・Operating Hours : Cereal 08:00-24:00, drinks 18:00-02:00
・Closed : Sunday
18 Eonju-ro 147-gil, Gangnam-gu, Seoul
Traffic information
Subway Line 7 Hakdong (학동)- 624.9m
Nearby information
Seoul > Apgujeong・Cheongdamdong

This place specializes in shabu shabu with 24 years of tradition that insists on using original Korean beef fillet. This Korean beef is mouthwatering as it is directly delivered from a farm in Gwangju, Jeonnam, each day. The organic seasonal vegetables with shabu shabu, the hand-made soy bean curd a

Seoul > Gangnam・Samseongdong(COEX)

Twenty Four Seasons presents seasonal Korean cuisines inspired by the 24 solar terms of seasonal divisions used for effective farming in the past. The restaurant brings out innovative flavors using Korea's traditional cooking methods.

Seoul > Gangnam・Samseongdong(COEX)

Alla Prima is a fusion restaurant operated by chef Kim Jinhyeok, famous for his creative dishes. The restaurant offers dishes combining Asian and Italian cusine.

Seoul > Gangnam・Samseongdong(COEX)

This place serves healthy Korean table d'hote made solely from natural ingredients. The organic vegetables and the wild flowers from various places such as Ulleung Island and Mt. Jiri are carefully chosen so that you can see the freshness and devotion to the dishes. You can enjoy the happy atm

Seoul > Apgujeong・Cheongdamdong

Located in the Gangnam-gu district in Seoul, Market O Restaurant serves healthy low-calorie, low-cholesterol foods. Fresh and natural ingredients are used to make creative fusion dishes that satisfy both health and taste. The restaurant also runs Café Brownie, where you can enjoy organic coff

Seoul > Gangnam・Samseongdong(COEX)

Opened in 1999, L'amitié is a French boutique restaurant, serving French cuisine made from the finest Korean ingredients for a perfect fusion of two cultures and tastes.

Seoul > Sinsadong・Garosu-gil

A number of A-list Hallyu stars, including Kim Tae-hee, Park Bo-gum and Park Han-byeol are frequent diners at Dure Guksu. Having been featured in numerous Korean TV shows, the most popular dishes on the menu include the signature beef noodle soup, bibim guksu (spicy cold noodles) and bibimbap (mixed

Seoul > Sinsadong・Garosu-gil

Hamo serves traditional meals from the Jinju region, using the full flavors of the local seasonings. All ingredients are delivered upon order, making each dish as fresh as possible. The restaurant interior is divided into private rooms of various sizes to allow guests to focus on their meal and comp

Seoul > Gangnam・Samseongdong(COEX)

Gaon is a Korean cuisine restaurant located in Gangnam. The chefs prepare a full course meal, dedicating their attention and eye for detail throughout the entire meal. Each dish reflects the charm and beauty of Korean foods.

Seoul > Gangnam・Samseongdong(COEX)

Nampo Myeonok is a 40-year-old Korean restaurant serving the highest quality beef. It features a gorgeous dining area replete with comtemporary interior decorations. The chef selects only the freshest and watery radish to salt and place in a large pot with ground garlic, ginger, and Korean pear to m
Seoul > Gangnam・Samseongdong(COEX)

Hoze offers handmade designer bags. In fact, it directly runs the entire process of manufacturing. It focuses on simple, elegant designs rather than colorful designs in order to maximize the natural feel of leather bags. Items in Hoze are both practical and comfortable to carry by minimizing the wei

Seoul >

Project Rue is a clothing and life style shop. The items for sale are all created by designers and artisans from Europe and North America. The items are carefully selected to find the items that carry their own individual light and meaning in creation.

Seoul > Gangnam・Samseongdong(COEX)

Located in Apgujeong-ro 42-gil in Gangnam-gu, Seoul, Platform Place Sinsa Branch is close to Dosan Park. Platform Place is a select shop pursuing a premium lifestyle. With a total of five stores nationwide in operation, each store sells brand products befitting the characteristics of the area. The v

Seoul > Gangnam・Samseongdong(COEX)

Pershing boasts luxurious dresses at inexpensive prices. Stylish designs, unique details, and luxurious silk or chiffon fabrics are characteristic of Pershing items. New items arrive every week. Pershing attracts customers with varying ages from their twenties to fifties.

Seoul > Sinsadong・Garosu-gil

Macos Adamas offers colorful accessories featuring crowns, swords, shields, lilies, and other symbols of Medieval Europe. Famous for items with unique, luxurious designs, it has attracted many Korean celebrity fans including TVXQ and 2PM. The store is popular among locals as well as international to

Seoul > Gangnam・Samseongdong(COEX)

Jardin de Chouette initially gained recognition for its jackets and has become a popular shopping destination among fashionistas looking for high-qualiy clothing with unique designs. It is patronized by Korean celebrities such as Kim Tae-hee, Lee Hyori, Han Ga-in, and Song Hye-kyo. Famous for its ow

Seoul > Gangnam・Samseongdong(COEX)

First opened in June 2003, Pungwoldang is a cultural salon for classical music enthusiasts. It's filled with music albums and houses seminars, travel services, and a café. There are over 11,000 music albums (classical music CDs/DVDs and opera CDs) and a diversity of seminars related to classical mu

Seoul > Apgujeong・Cheongdamdong

Established by Olivier Baussan, Loccitane has its roots in the French Provincial style. It is a brand focusing on overall "wellbeing": the harmony of sensual pleasure and mental bliss. It is one of the first brands in Korea to use essential oils and natural ingredients in all its product l

Seoul > Gangnam・Samseongdong(COEX)

Hansoonrye deals with hanbok and bedding items. It specializes in silk-made clothing items that are customized for visitors. Its hanbok boasts both comfort and simple designs rather than colorful designs. Every item uses high quality handmade silk and visitors can choose either naturally dyed or syn

Seoul > Sinsadong・Garosu-gil

Ilmo Outlet consists of discount shops and a café. It is a perfect place for shopping and leisure. Markdown '10 Corso Como' items are sold at discount prices. The first floor offers men's suits, women's shoes, and handbags while the second floor offers designer brand items that are disounted up to
Seoul >

SJ. Kunsthalle is an iconic place where culture and art figures meet and discuss hosting cultural events from trendy subculture to classic fine art. It has provided a wide variety of cultural platforms for exhibitions, performances, parties, fashion shows and workshops.Constructed out of 28 recycled

Seoul > Gangnam・Samseongdong(COEX)

Dosan Park was built up in 1973 to pay tribute to Dosan An Changho's patriotism. Dosan An Changho's tomb was moved here from Manguri Public Cemetery as well as his wife, Lee Hyeryen, whose tomb was moved from Los Angeles.The area of the park is 29,974㎡. It has Dosan An Changho Memorial Hall, D

Seoul > Gangnam・Samseongdong(COEX)

Hyundai Motorstudio Seoul offers a great opportunity to take a look at every aspect of automobiles. Each floor is designed with different concepts, and visitors can try various experiences regarding automobiles. A children's activity zone, an automobile museum, image walls, and more await visito

Seoul > Gangnam・Samseongdong(COEX)

Opera Gallery is a French gallery that has 11 branches worldwide: Paris, London, New York, Hong Kong, Singapore, Venice, Miami, Seoul, Monaco, Geneva, and Dubai. The gallery features a range of tasteful collections ranging from the works of European masters to the modern artists of Asia. Preparation

Seoul > Apgujeong・Cheongdamdong

Horim Art Center is located in Sinsa-dong, Gangnam-gu. The Horim Museum at the art center is a branch of the Sungbo Cultural Foundation's Horim Museum. This museum has exhibition halls on the second through fourth floor, a museum shop, and a lounge. The building, themed to look like comb-patter

Seoul > Seoul City Hall・Gwanghwamun

The Coreana Art & Culture Complex is the largest museum in Korea that is exclusively for cosmetics and was created to preserve and to promote beauty items and the make-up culture of Korea.Centered around the 53,000 beauty items collected by Dr. Yu Sank-Ok, one of the executive directors of Corea

Seoul > Gangnam・Samseongdong(COEX)

The Korean Embroidery Museum, which was founded in 1976, is privately funded by Heo Dong-Hwa, and is a place where you can view the artistry of women from the Joseon Period. Embroidery is a picture drawn on leather or cloth using needle and thread. Displayed in this museum are about 1000 works of em

Seoul > Sinsadong・Garosu-gil

Dosan Ahn Changho Memorial Hall was established for the purpose of sharing the mind and spirit of Ahn Changho. It opened in November 1998 to mark the 120th anniversary of the patriot's birth and the 60th anniversary since he lost his life serving his country. On the first floor of the building

Seoul > Sinsadong・Garosu-gil

Whoo SPA is loved by celebrities throughout Asia. The spa uses advanced spa facilities and techniques for a powerful and peaceful healing experience. The treatments range from targeted areas to full body. Each treatment package comes with an expert spa therapist and a 1:1 spa consultation to provide

Seoul > Apgujeong・Cheongdamdong

The Gingko tree-lined street (Sinsadong Garosu-gil) that runs from Sinsa Station (Subway Line 3) to Hyeondae High School is a popular, upscale street in Seoul. The street (also known as 'artists' street') has an eccentric flair thanks to its variety of charmingly decorated coffee sho
Seoul > Apgujeong・Cheongdamdong

Hotel Sunshine is a first-class business hotel situated in the heart of Gangnam, located only 10 minutes away from the bustling business district of Taeheranno, the trendy area of Apgujeong, Central City, and the Korea City Air Terminal, conveniently meeting all of its guests' business accommodation

Seoul >

Seoul > Gangnam・Samseongdong(COEX)

Imperial Palace Hotel first opened on September 18, 1989, starting as a first grade hotel and becoming a superior deluxe hotel after 10 years in June, 1999. The hotel has remained the pride of the Korean hotel industry thanks to its effective management and improving domestic capital. In 2005, it ca

Seoul > Apgujeong・Cheongdamdong

Young Dong Hotel is located in central in Seoul in Nonhyeon dong, Gangnam, a district known as the heart of Korean economy, culture, and transportation. In addition to its 131 clean and simple guestrooms, the hotel boasts a banquet hall, a business center equipped with state-of-art facilities, and o

Seoul >

Garosugil Homestay, located in Sinsa-dong, Gangnam-gu, is a domestic-style guest house. The owner, who worked as a Japanese interpreter for 37 years, established the guest house after his/her daughter's marriage, offering guests the highest level of comfort and an excellent standard of communicat

Seoul > Sinsadong・Garosu-gil

Pop Green hotel is located in Seoul's Apgujeong area, a rising center of shopping, tourism, and business. A hotel that combines natural beauty with modern design elements, Pop Green is an all-inclusive accommodation facility with a range of facilities such as a 24-hr business center, wedding h

Seoul > Gangnam・Samseongdong(COEX)

Hotel Hilltop is located in the central area of Seoul in Gangnam-gu, Nonhyeun-dong. In addition to its 57 guestrooms, the hotel offers a variety of subsidiary facilities such as a Turkish sauna, a banquet hall, restaurants, and a coffee shop. The hotel is conveniently located near COEX and Apgujeong

Seoul >

Seoul >

Located at Jamwondong, the transportation hub of Seoul and the center of the Gangnam business area, Riverside Hotel has outstanding views of the Hangang River and downtown Seoul, and Sinsa Station (Subway Line 3) is a convenient 5-minute walk away. At Riverside Hotel, guests can enjoy dinner, leisur

Seoul > Apgujeong・Cheongdamdong

Best Western International is a worldwide chain of over 4,000 hotels in more than 80 countries, based in Phoenix, Arizona, US. This hotel chain boasting over 56 years of history and tradition offers competitive rates to its guests worldwide. Best Western Premier Gangnam Hotel offers single, double,
Seoul > Gangnam・Samseongdong(COEX)

A BEAUTY SERVICE PROVIDED TO MEET THE NEEDS OF BUSY MODERN PEOPLE The AHC Play Zone provides a different kind of service by fusing the concepts of a secret 'play area' for women and a 'resting area' where women can enjoy high-class beauty services. 【TRIPPO

Seoul > Gangnam・Samseongdong(COEX)

BOBORIS SALON & SPA is a total-beauty salon offering hair, make-up, nail care, foot spa, and wedding consulting services. Based on 20-years of know-how, about 40 artists try to reflect cutting-edge trends and provide suitable hair

Seoul > Apgujeong・Cheongdamdong

Sulwhasoo SPA is a place for experiencing the holistic beauty with Asian wisdom It is a place where Sulwhasoo realizes the holistic beauty with Sulwhasoo products, experienced therapists, Sulwhasoo's unique rituals with Asian wisdom, and special treatment tools. Korean Herbal Medicin

25% OFFCoupon

Seoul > Sinsadong・Garosu-gil

QUICK BOOK - Whoo SPA(OHUI SPA) We share the reservation system with Whoo Spa in real time. We will give you a quicker schedule than other sites. Whoo SPA reservations are available at 'Trippose.com' for quick booking results. Make online booking(Choose a date, number of pe

Seoul > Gangnam・Samseongdong(COEX)

Color therapy harmonized with aromatherapy. Indulge in the best relaxation experience at Marzia Healing Spa Cheongdam branch. This traditional Korean practice is combined with top European aromatherapy techniques, delivering excellent results. Facial care, body care, scalp care, and men's care

Seoul > Gangnam・Samseongdong(COEX)

Culture And Nature is a beauty salon which has been responsible for catering to many different celebrities, such as Son Tae Young, Kong Seung Yeon, Han Sun Wha, Gong Yoo, Kim Nam Kil and many others. A once widely-popular short hairstyle, which has been the trademark hairstyle for the actress, Ko Ju

Seoul >

Hill Spa is a haven in the city, providing clients with a relaxing and comfortable ambience through its classy, fusion-style interior. The spa offers both oriental massage programs (based on oriental medicine) and western-style body analysis to tailor a personalized spa plan perfect for each client.

Seoul > Sinsadong・Garosu-gil

The Massage is a massage parlor, offering a variety of massage programs including sports massages, oil massages, and foot massages. All massage specialists at The Massage boast over 10 years of experience, and are conveniently ready to serve all your massage needs. As a special point of interest, th

Seoul >

Situated in Seocho-gu Jamwon-dong, is an exclusive women only jjimjilbang and sauna that presents a traditional eastern European atmosphere with high-class facilities and a variety of convenient amenities.