Renewal:2017-01-07 16:01:44
Galleria Duty Free 63 갤러리아면세점63
+82-1661-6633

http://store.galleria-dfs.com
50, 63-ro, Yeongdeungpo-gu, Seoul (서울특별시 영등포구 63로 50 63한화생명빌딩)
Shoppers can now enjoy amazing shopping deals as well as a commending view over Seoul's downtown from 63 Square, located in Yeouido. The store had a partial-opening and is currently in the process of readying for their full-house operation.

Hanwha Galleria, the operator of luxury department stores, is planning to launch its online shopping store in upcoming February 2016 (exact date TBA), adding more services for international visitors to have a pleasant and convenient shopping experience. The duty free shop also houses luxury restaurants and other food stores in addition to premium brands that were previously not introduced domestically.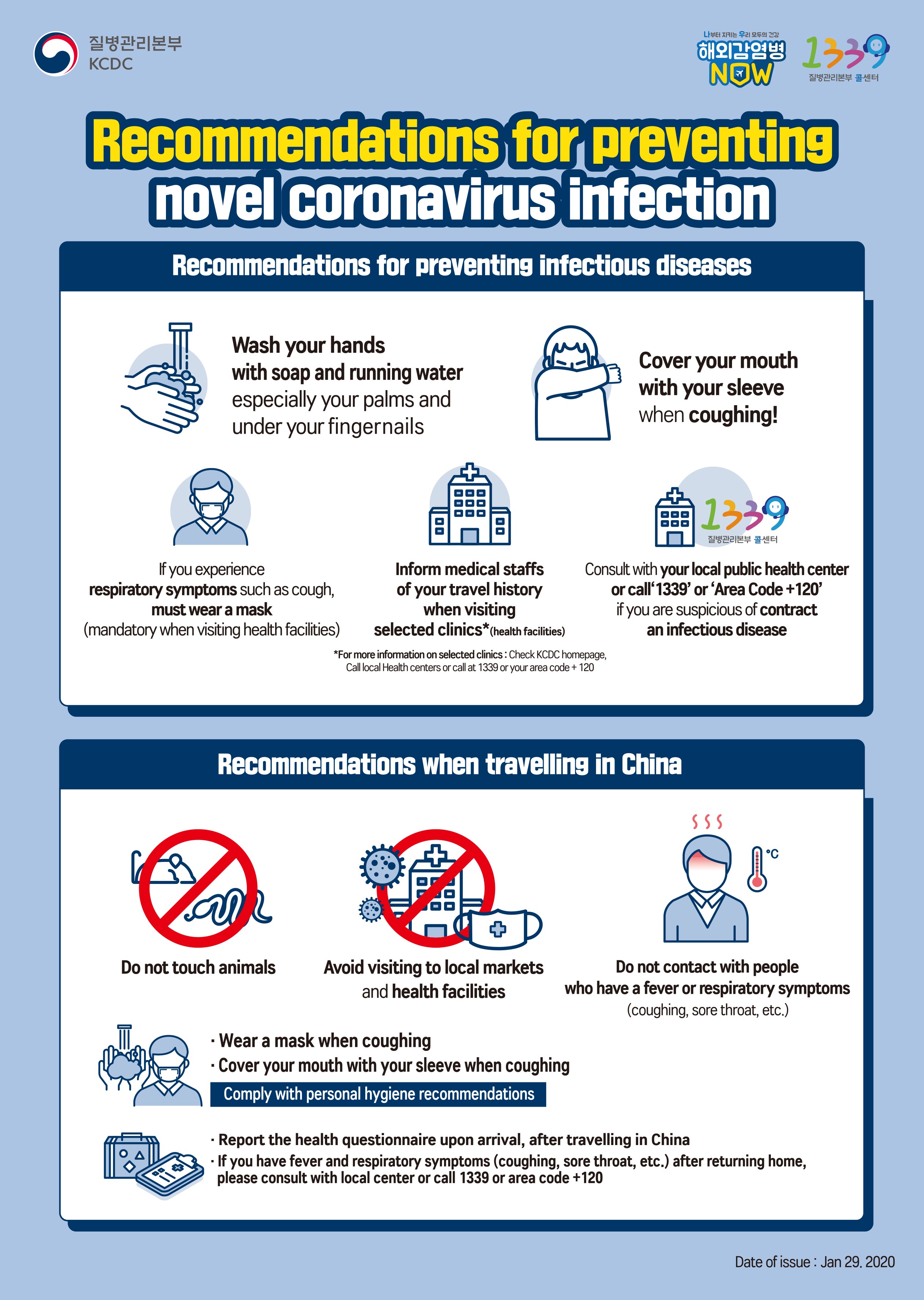 韓国旅行情報のすべて : トリップポーズ http://www.trippose.com
South Korea travel tips and articles : TRIP-PROPOSE http://en.trippose.com
韩国旅游提示和文章 : TRIP-PROPOSE http://cn.trippose.com
韓國旅遊提示和文章 : TRIP-PROPOSE http://tw.trippose.com / http://hk.trippose.com

Suggested popular information of in Korea
Suggested popular information of Esthe/Spa in Korea
Suggested popular information of in Korea
Suggested popular information of Coupon in Korea
(Korea Discount Coupon)
Utilization information
・Information : • 1330 Korea Travel Hotline: +82-2-1330
(Korean, English, Japanese, Chinese)
• For more info: +82-1661-6633
・Operating Hours : 09:30-21:00
・Parking Facilities : Available
・Products Offered : Fashion and beauty items, popular international brand names, imported products, souvenirs, etc.
・Restrooms : Available
Access
[Bus]
Blue Bus No. 261
Green Bus No. 5633, 7611, or 5534
Village Bus Yeouido11

[Subway]
Yeouinaru Station (Seoul Subway Line 5), Exit 4.
Yeouido Station (Seoul Subway Line 5), Exit 5.
Saetgang Station (Seoul Subway Line 9), Exit 1.
Upon exiting from these gates, take the free shuttle bus provided by the duty free shop.

For a more detailed map, please visit the official website here.
50, 63-ro, Yeongdeungpo-gu, Seoul
Traffic information
Subway Line 9 Noryangjin (노량진)- 646.9m
Subway Line 1 Noryangjin (노량진)- 646.9m
Nearby information
Seoul > Yeouido・Yeongdeungpo・Mapo

63 Buffet Pavilion is the largest buffet restaurant in Korea, seating 500 people. It serves 200 dishes including Korean, Chinese, Japanese, and Western foods, as well as salads and made-to-order items. The atmosphere is luxurious but comfortable, attracting many customers. This restaurant is well-kn

Seoul > Yeouido・Yeongdeungpo・Mapo

Walking on the Cloud presents a wonderful view from atop a skyscraper, offers numerous culinary delights, and was featured in the SBS drama 'The Palace of Dreams'. The restaurant offers traditional Western food such as steaks and ocean crawfish dishes, along with a live musical trio consisti

Seoul > Yeouido・Yeongdeungpo・Mapo

Make memorable moments with that special someone, enjoying a beautiful view of the Hangang River and the sweet melodies of live music at Hangang Live Paradise.

Seoul > Yeouido・Yeongdeungpo・Mapo

Sanha is a Hwanghae-style mandu (Korean dumplings) specialty restaurant. The mandu boasts very authentic flavors at the owner of the restaurant hails from Hwanghae. The prices are a bit high for mandu, but nevertheless there are always lines out the door. ​

Seoul >

Ellim is the name of a beautiful region with a clear lake and beautiful forest. The restaurant serves both authentic and fusion Chinese dishes, namely the Four Chinese Cuisines (Beijing, Sichuan, Shanghai, and Guangdong-style) and other types of oriental food.

Seoul > Yeouido・Yeongdeungpo・Mapo

This raw fish restaurant is managed by one of the marketplace wholesalers with over 20 years in the business. The restaurant's specialty is seaweed and raw fish. In particular, the restaurant offers kimchi that has been preserved for 3 years, and is perfect as a side dish with raw fish caught fr

Seoul > Yeouido・Yeongdeungpo・Mapo

Priding itself in 30 years of tradition, Namsan Heeraedeung relocated to a better spot in Daebang-dong, with convenient parking, a modern atmosphere, and a staff dressed in clean uniforms providing excellent service, comparable to that of hotel restaurants. The restaurant offers a large variety of c

Seoul > Yeouido・Yeongdeungpo・Mapo

Seven Springs delivers pleasure and well-being, as the food intends to serve an environmentally-friendly, healthy meal. The restaurant is styled with a pleasantly comfortable interior, while the open-kitchen allows guests to watch the chefs prepare the salads, for a more delightful dining experience

Seoul >

Opened in 1989 and moved to Yeouido in August 2004, Viking Buffet is a buffet restaurant that's been in business for 20 years. It serves more than 150 different types of Korean, Western, Japanese, and Chinese dishes. The place commands a panoramic view of Seoul.
Seoul > Yeouido・Yeongdeungpo・Mapo

E-mart is a discount supermarket operated by Shinsegae, a department store franchise. Located in central Yeoido, E-mart is frequented by many international residents who live in the area. This single-level branch does not carry home appliances or sports goods, but instead sells groceries and prepack

Seoul > Yeouido・Yeongdeungpo・Mapo

IFC MALL is Korea's first mall of international style where famous global fashion brands, of which some opened their first stores in Korea (i.e. Hollister) can be found alongside with the best domestic fashion labels. Visitors can discover and enjoy all these leading fashion brands in one convenient

Seoul >

I'Park Department Store is the flagship store of the I'Parkmall, Korea's largest shopping complex. The department store is divided into three different sections - Fashion Store, Culture Store, Living Store, each with a varying theme and numerous stores. Moreover, I'Park Department St

Seoul > Itaewon・Yongsan

The Yongsan Electronics Market is an enormous wholesale electronics market located near the Yongsan Train Station, where all needs relating to computers, imported audio systems, game utilities and more are aptly answered. This mall first open in 1988 as part of city's rehabilita

Seoul > Itaewon・Yongsan

The E-Mart at Yongsan is the 70th E-mart in Korea. Located on the first and second underground floors of I'Park Mall (a giant shopping mall connected to Yongsan Station), E-Mart is a spacious discount store over 9,664㎡. Parking space is available for up to 2,000 cars. E-Mart is organized in variou

Seoul > Itaewon・Yongsan

LG Electronics is a top-notch electronics brand around the world. This shop is the only store directly run by the company in Yongsan where every electornics known can be found. It boasts virtually every item produced by LG Electronics. Located nicely in I'Park Mall, it is a wildly popular spot among

Seoul >

Blooming Gallery offers diverse handmade acessories by various artists. Rather than a shop focusing on selling, it displays many accessories, paintings, and sculptures for visitors to enjoy. It is a perfecct place to rest and appreciate pieces of art during shopping in the giant I'Park Mall.

Seoul > Itaewon・Yongsan

Over the Rainbow is a popular eyewear shop among young people. It boasts colorful items matching well with ever-chaging seasonal clothing. New items appear every two months. Thanks to its fast services from eye exams to fitting services, Over the Rainbow has attracted many loyal international touris

Seoul >

Dream Digital Camera Systems offers a comprehensive array of Canon items from film cameras to SLR cameras, lenses, camcorders, and various accessories. Run directly by Canon, it boasts high-quality items in addition to professional repair and maintenance services.

Seoul > Itaewon・Yongsan

Taegeuk Crafts offers diverse traditional Korean crafts from antique furniture to mother-of-pearl lacquerware and wooden lacquerware. These colorful crafts are popular among international tourists.
Seoul > Yeouido・Yeongdeungpo・Mapo

The 63 City in Yeouido stands 264 meters above sea level and is considered one of Seoul's most well known landmarks. The 60th floor 'Sky Deck' of the 63 City Building has been newly remodeled into the 'Sky Art Museum', offering a place for art exhibitions, magic shows, and various cultural

Seoul > Yeouido・Yeongdeungpo・Mapo

With 63 floors measuring a total x_height of 264 meters, 63 Building is Korea's tallest and most recognized building. 63 Building boasts spectacular views of the Hangang River and the surrounding Bugaksan, Namsan and Gwanaksan Mountains. 63 Building has undergone considerable renovation and the

Seoul > Yeouido・Yeongdeungpo・Mapo

63 SeaWorld features 20,000 marine creatures of 400 different species. Coral reefs, penguins, seals, dolphins, 2-meter-long crabs, and more are exhibited in 54 aquariums and 26 special aquariums. One of the highlights of the collection is its Coelacanth fish (pronounced "see-la-kanth"), a prehistori

Seoul > Yeouido・Yeongdeungpo・Mapo

The 63 Wax Museum is your chance to get up close and personal with some of your favorite stars and world figures (or at least extremely realistic-looking replicas of them)! The 63 Wax Museum (B3 of 63 City) is the first celebrity wax museum in Korea and is a moderately-sized facility with 70 figures

Seoul >

Opened in 1927 on Uiju Boulevard, Noryangjin is one of Korea's largest seafood markets. The vibrant, abundant year-round market is connected to Noryangjin Station by a bridge. Over 830 seafood items are available for wholesale and retail purchases. Main items include clams, shrimp, blue crabs

Seoul > Yeouido・Yeongdeungpo・Mapo

The Seoul Color Park spans over 9,000㎡ of land next to Hangang River under the Mapo Bridge. It features a large wave-shaped sculpture, as well as bar code graphics and benches painted with 10 different colors that have been designed as the Colors of Seoul. In the 'Seoul Color' scheme, dark gray re

Seoul > Yeouido・Yeongdeungpo・Mapo

Yeouido Hangang Park turns into an outdoor swimming pool in summer and then transforms into a sledding hill in winter. The Yeouido Hangang Park Sledding Hill features small and large slopes for all visitors to fully enjoy the winter.

Seoul > Itaewon・Yongsan

When taking the subway from Seoul Station to Yongsan Station, you will notice a tall and distinct hanok (traditional Korean architecture) building; this is Saenamteo Catholic Holy Place of the Martyrs. Construction of the building began in 1984, the year of the 200th anniversary of Catholicism in Ko
Seoul > Yeouido・Yeongdeungpo・Mapo

The five-star Conrad Seoul, selected as one of the 'Best New Hotels' by Conde Nast Traveler, a world-renowned travel magazine, offers the top-class service and for the best customer experience. Strategically located in a core business district of Yeouido, Conrad Seoul is one of the four

Seoul > Yeouido・Yeongdeungpo・Mapo

Yoido Hotel is located in Yoido, Seoul, a district that is at the center of Korean politics, finance, and broadcasting. The hotel is only 30 minutes away from the Gimpo International Airport via subway line 5. In addition to its convenient location, the hotel provides guests with the added benefit o

Seoul >

Seoul > Yeouido・Yeongdeungpo・Mapo

Lexington Hotel is New York-themed hotel named after Lexington Avenue, one of the three major streets of New York City. Connecting Upper Manhattan and Lower Manhattan, Lexington Avenue is known for famous locations such as Broadway, Times Square, Chinatown, and Little Tokyo. Located in the center

Seoul > Yeouido・Yeongdeungpo・Mapo

Located in Yeouido, Seoul, Kobos Hotel is a customer-oriented business hotel. A golf driving range is operated on the roof and tourists can use whirlpool bathtub and steam sauna. It is a strong point of Kobos Hotel that broadcasting stations like KBS and MBC, Yeouido park, Han Riverhigh water ground

Seoul >

Located in a major transportation point running in all directions, Hotel Benhur is loved by business customers because it can be easily reached from all directions. Staffs are fluent in English, Japanese and Chinese and try to make customer convenience all the time; steam sauna and whirlpool bathtub

Seoul >

As a business hotel, Hotel M provides business travelers and tourists with the best travel environment. Hotel M's Room Division staffs can speak Japanese, Chinese, German, French as well as English at certain level, and Cafe Mu located in the 2nd floor of the hotel provides various kinds of me

Seoul >

Seoul >

Seoul > Yeouido・Yeongdeungpo・Mapo
Seoul >

Located on the first underground floor of Times Square in Yeongdeungpo, N. Olive Esthetic is a spa and beauty care shop. It offers professional nail art, hand and foot care and skin and full body therapies. Services include specialty packages like the Oil Candle Therapy (aroma oil produced from melt

Seoul > Sinchon・Ewha Womans University

Ara Therapy offers excellent health care services and a cozy ambience at a reasonable price to all kinds of customers such as couples, family, and friends, regardless of age and gender. Services include foot-bathing and a free cup of healthy tea. Visitors can relieve their fatigue, listening to clas