Renewal:2019-05-14 15:11:43
DAEGU CHIMAC FESTIVAL+KPOP 1DAY TOUR 2019 대구 치맥페스티벌 1일투어
• 1330 Travel Hotline: +82-2-1330
36, Gongwonsunhwan-ro, Dalseo-gu, Daegu (대구광역시 달서구 공원순환로 36 대구시 두류공원 일원)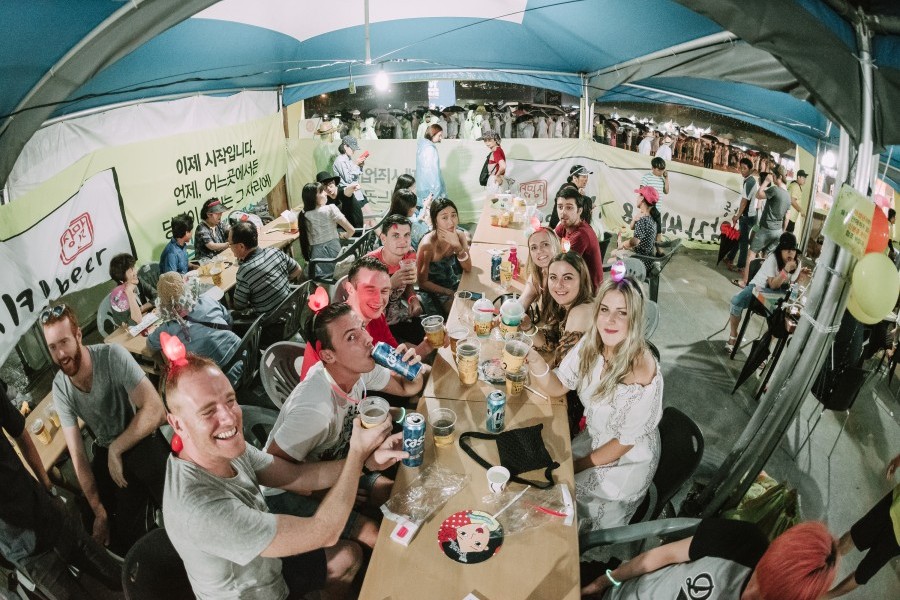 Daegu Chimac Festival celebrates what Koreans love to enjoy, chicken with beer, and will take place at Duryu Park in Dalseo-gu, Daegu. The term "chimac" is a portmanteau of chicken and maekju (meaning "beer"). With over 880,000 visitors in 2015, and one million visitors during the festival of 2016, the number of total visitors continue to increase as this festival steps up to become one of the most significant events in Korea. This year's festival will include music and cultural performances, making the entire festival overflow with youthful energy.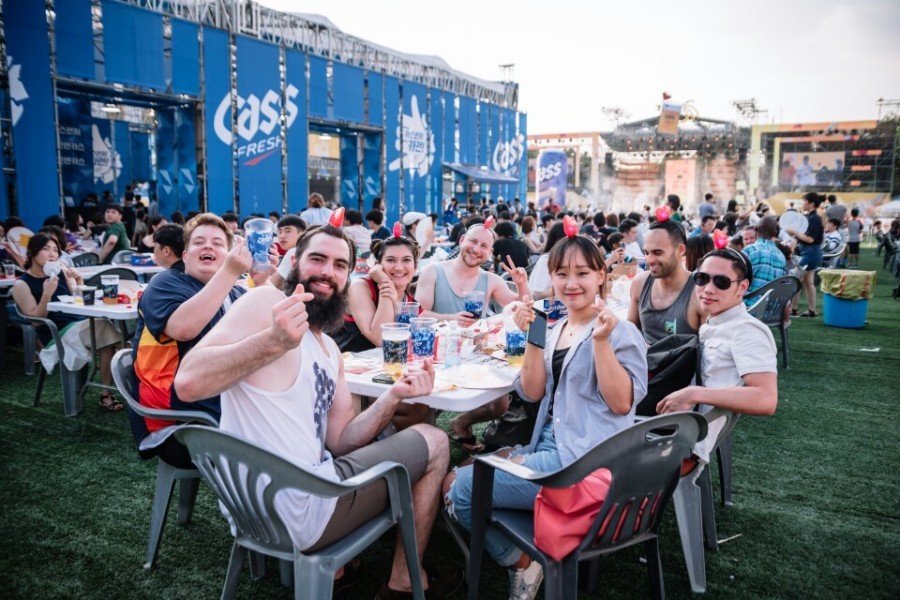 Be ready to join one of the most epic festivals in South Korea!
Get your tickets to the Daegu Chimac Festival 2019 with this package!
The exciting celebration is an annual chicken and beer event held at Duryu Park every July in Daegu. Fill your tummy with delicious friend chicken which the city is famous for. See the opening performers start the festival with an energy that will set the mood for the day. Watch the best artists of the year perform while munching on the tasty chickens and beers. The festival is open to visitors of all ages but beer, which takes up half of the festival, is strictly limited to those who are of legal age. This is undoubtedly a festival that you just can't miss during your trip to Korea!
★The event is coming back again from 17 ,19~20 July 2019. The HOTTEST CITY, THE BEST FESTIVAL in DAEGU.
★With over 880,000 visitors in 2015, and one million visitors during the festival of 2016.Daegu Chimac Festival becomes one of the most iconic party in Korea Summer!
K-POP, outdoor party, numbers of signature events.
Grab your beer and join our party in July 2019!
*2017 LINE UP : MAMAMOO, Microdot, San E, Kisum, Skull & HAHA
*2018 LINE UP : Min Kyung Hoon(Buzz), Dynamicduo, BewhY, Microdot, Nucksal
*2019 LINE UP : ???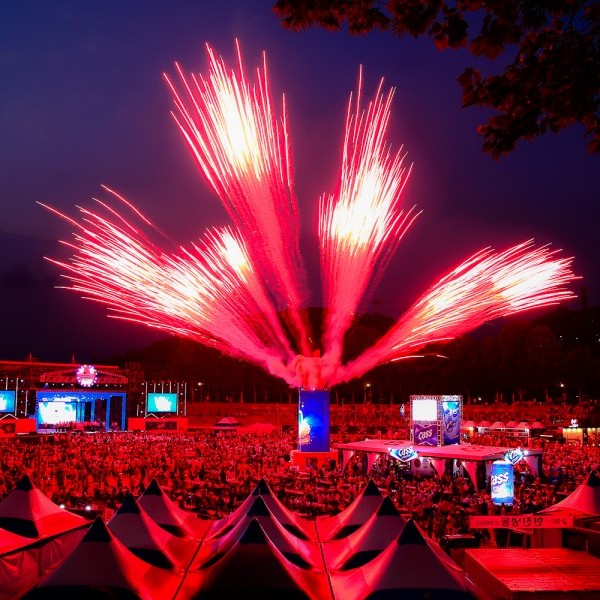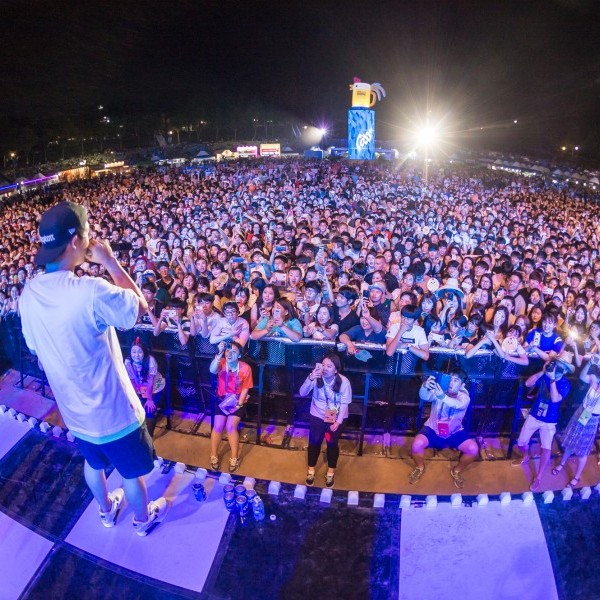 DAEGU CHIMAC FESTIVAL+KPOP 1DAY TOUR 【TKDG-S1】
*Departure Date:2019.07.17, 19, 20
08:00 : Seoul Station(*2F) Mcdonald's meeting (서울역 2층 맥도날드 앞 미팅)
08:50 : ITX(1031) (Free Chicken and Beer) (ITX(1031) 기차 탑승 (왕복결재))
12:20 : Arrive East Daegu Station (동대구역 하차)
13:00~14:00 : Daegu Seomun Market + Free Lunch (Not Included) (대구 서문시장 재례시장 - 자유 점심)
▶MORE
14:30~16:30 : Daegu City Tour (대구 시내 관광 투어)
17:00 : Arrive 2019 DAEGU CHIMAC FESTIVAL (치맥 페스티벌 오픈 / 행사장 도착)
19:00~21:00 : KPOP Concert (KPOP 콘서트)
22:00 : Board KTX 262 to Seoul (KTX(262) 기차탑승)
23:50 : Arrive at Seoul Station (서울역 하차 및 투어 종료)
*Included : Guide / Shuttle Bus / Train Ticket / Free Chicken and Beer
*Non-Include : Personal expenses / Travel insurance
*Free tickets sponsored by KTOHK
*This ticket is only for foreigners. If you pickup the tickets shuold bring along the passport.
*This ticket is non-designsted seat. The ticket will give to you on that day after confirm the identity.
*Your booking will be canceled if you book a ticket with an illegal way such as using a macro program.
*If you lost or damaged your ticket, it is your fault. The ticket will not be reissued and you cannot enter the concert without a ticket.
*The concert will be broadcast live, so many cameras will be there. Because of this, your view will be blocked.
*For safety and security, any food and drink except water will be prohibited in the concert venue.
*If you disrupt others' view with a tripod or a large camera, you could be restricted by the staff.
*If you book a ticket illegally or if you are a Korean, your booking will be automatically cancelled and you cannot get refund on your ticket fare.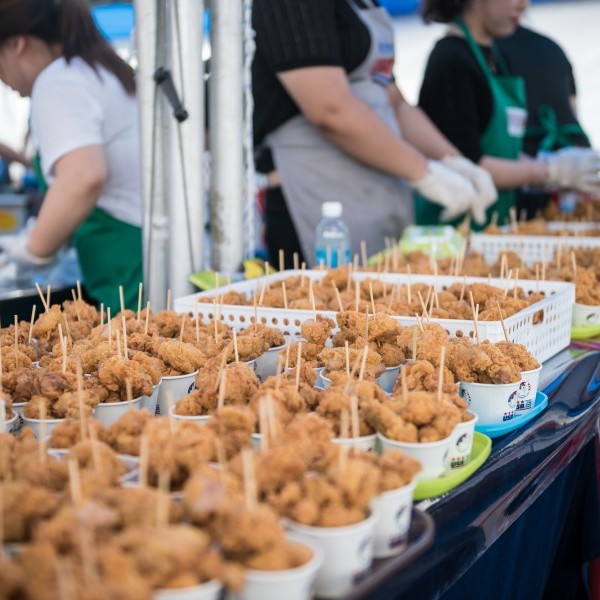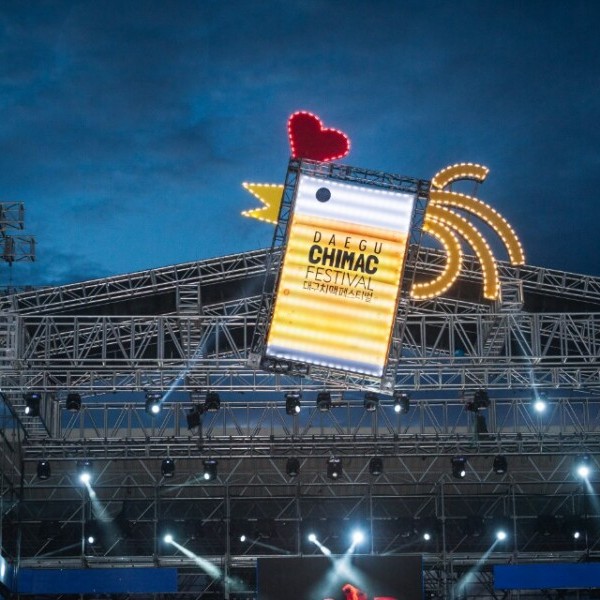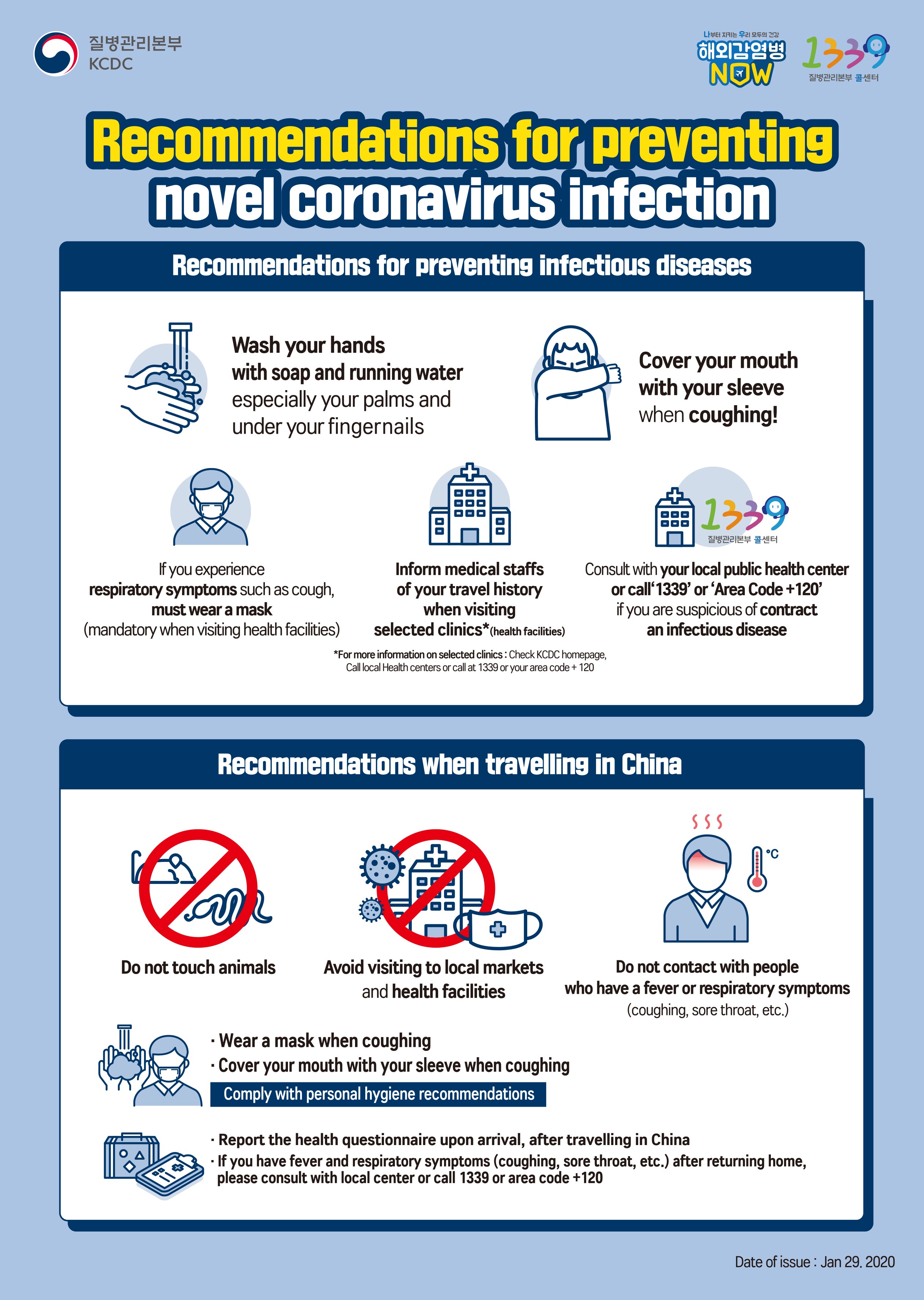 韓国旅行情報のすべて : トリップポーズ http://www.trippose.com
South Korea travel tips and articles : TRIP-PROPOSE http://en.trippose.com
韩国旅游提示和文章 : TRIP-PROPOSE http://cn.trippose.com
韓國旅遊提示和文章 : TRIP-PROPOSE http://tw.trippose.com / http://hk.trippose.com

Suggested popular information of in Korea
Suggested popular information of Esthe/Spa in Korea
Suggested popular information of in Korea
Suggested popular information of Coupon in Korea
(Korea Discount Coupon)
Utilization information
Reservation
| Product | Normal Price | Trippse Price |
| --- | --- | --- |
| DAEGU CHIMAC FESTIVAL+KPOP 1DAY TOUR | 129 USD | 1 USD |
36, Gongwonsunhwan-ro, Dalseo-gu, Daegu