Renewal:2023-05-27 15:26:53
2023 DREAM CONCERT Ticket / 2023-2024 Visit Korea Year Special Gift 드림콘서트 티켓 2023
(부산 연제구 월드컵대로 344 부산아시아드주경기장)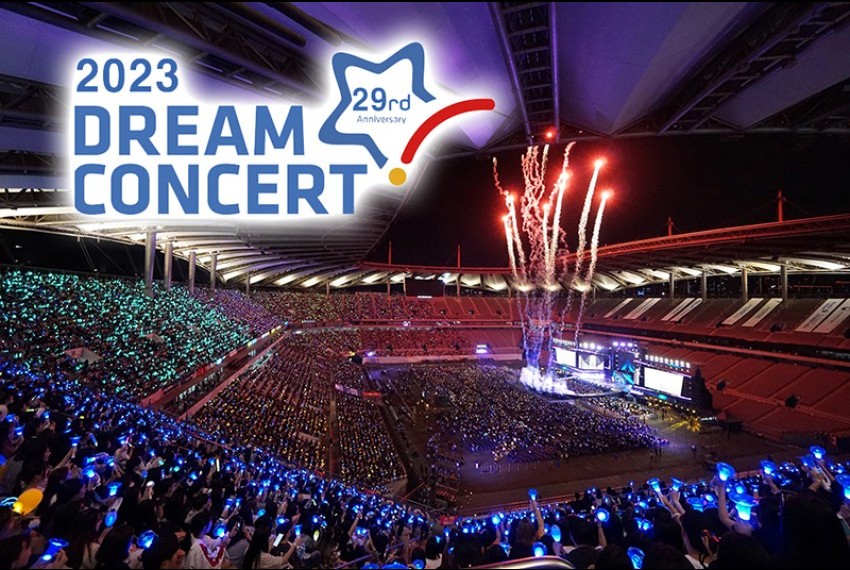 ABOUT 2023 DREAM CONCERT
Concert Tickets tickets for the upcoming concert tour

This concert ticket is provided as an exclusive invitation for foreign tourists by the Korea Tourism Organization.

The concert ticket is a '2023-2024 Visit Korea Year Special Gift Coupon (2023-2024 VISIT KOREA YEAR Special Gift)'.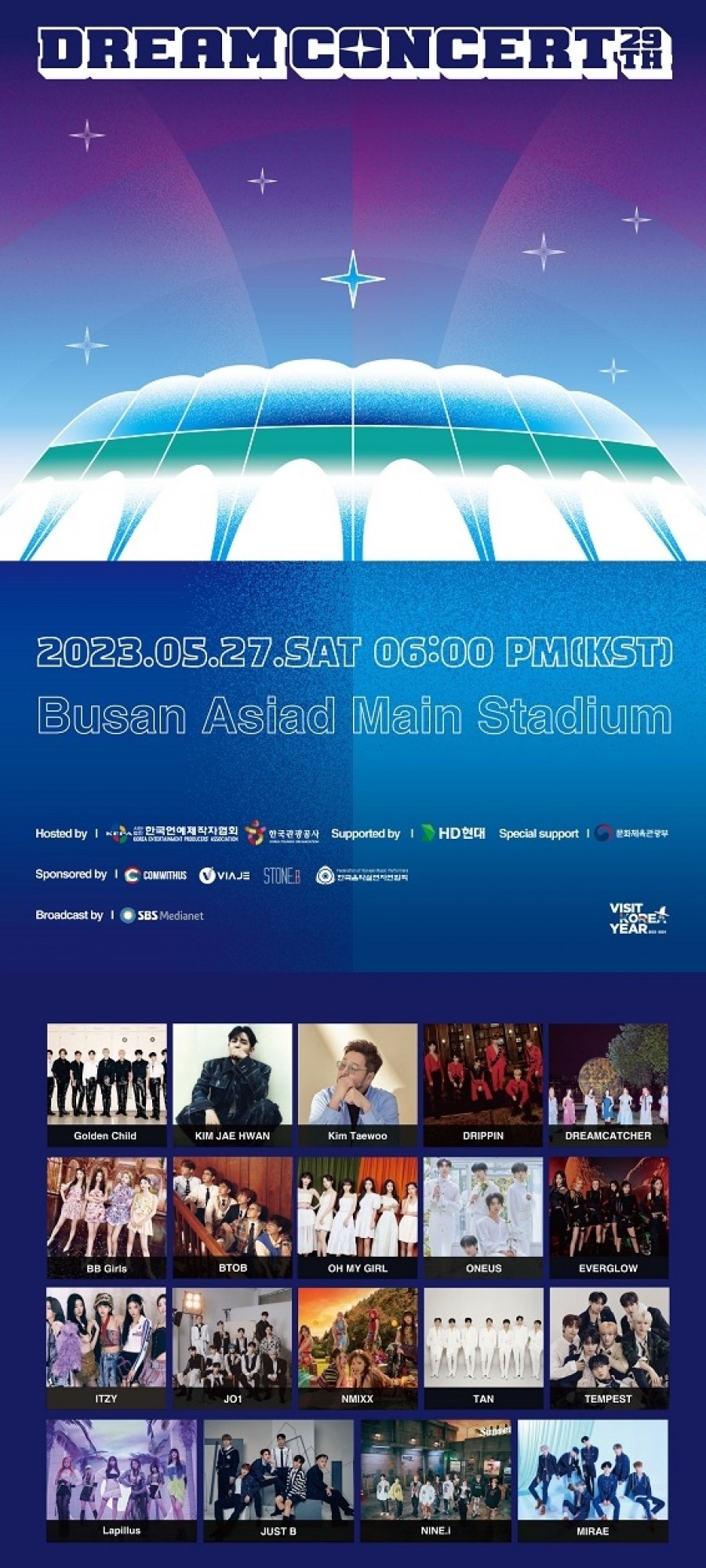 ★★Korea Tourism Organization Urgent Announcement: As of May 10, 2023, existing Dream Concert ticket reservations made through 'trippose.com' have been upgraded from randomly assigned Stand seats to Ground seats on a first-come, first-served basis.

If you're planning to purchase Dream Concert tickets, hurry and reserve your spot. However, please note that Ground seat allocations may close without prior notice, depending on real-time availability. All inquiries regarding seating will not be handled by the Korea Tourism Organization.
Unleash Your Inner K-POP Fanatic at the 2023 Dream Concert in Busan - The Ultimate Destination for Every Music Lover!
Prepare to be mesmerized by the most phenomenal K-POP event of the year – the 29th annual 2023 Dream Concert, taking place on Saturday, May 27th at the iconic Busan Asiad Stadium. Since 1995, the Dream Concert has been an annual tradition, bringing together the biggest K-POP stars for a night of show-stopping performances. This year, the concert will not only celebrate its 29th anniversary but also kick off the 2030 Busan World Expo in grand style.
The 2023 Dream Concert promises to be an unforgettable experience, featuring a star-studded lineup of the most sought-after K-POP artists of all time. This electrifying event will showcase Korea's finest musical talents, dazzling audiences with exclusive performances and thrilling special events that can only be witnessed at this spectacular concert.
As you embark on your South Korean adventure, be sure to visit the enchanting city of Busan and indulge in the ultimate K-POP experience at the 2023 Dream Concert. Discover the city's rich history, breathtaking scenery, and delectable cuisine, all while cheering on your beloved idols and making lifelong memories.
Get ready to be captivated by the pulsating energy of the Dream Concert, the ultimate celebration of K-POP and Korean culture. Book your tickets now at Trippose.com and make your South Korea trip truly unforgettable. Don't just listen to K-POP – live it, at the 2023 Dream Concert in Busan! #DreamConcert2023 #KPOPAdventure #ExperienceBusan
Line-up ※ The guests are subject to change.

*MC: Jo Jung-sik(조정식), Yubin (洧彬, ユビン, Oh My Girl)

*Line-up: BTOB(비투비), OH MY GIRL(오마이걸), ITZY(있지), Kim Jae-hwan(김재환), EVERGLOW(에버글로우), Dreamcatcher(드림캐쳐), Golden Child(GNCD, 골든차일드), ONEUS(원어스), DRIPPIN(드리핀), Kim Tae-woo(god, 김태우, 金太優), JO1(제이오원 | ジェイオーワ), NMIXX(엔믹스), TEMPEST(템페스트), MIRAE(미래소년), NINE.i(나인아이), JUST B(저스트비), Lapillus(라필루스), TAN(티에이엔), BB GIRLS(브브걸)
※Lineup Subject to change / ※ 出演者は変更になる可能性がございます。予めご了承ください。/ ※ 根据主办方或出演ARTIST的情况,演出时间可能发生变更。 / ※ 根據主辦方或出演ARTIST的情況,演出時間可能發生變更。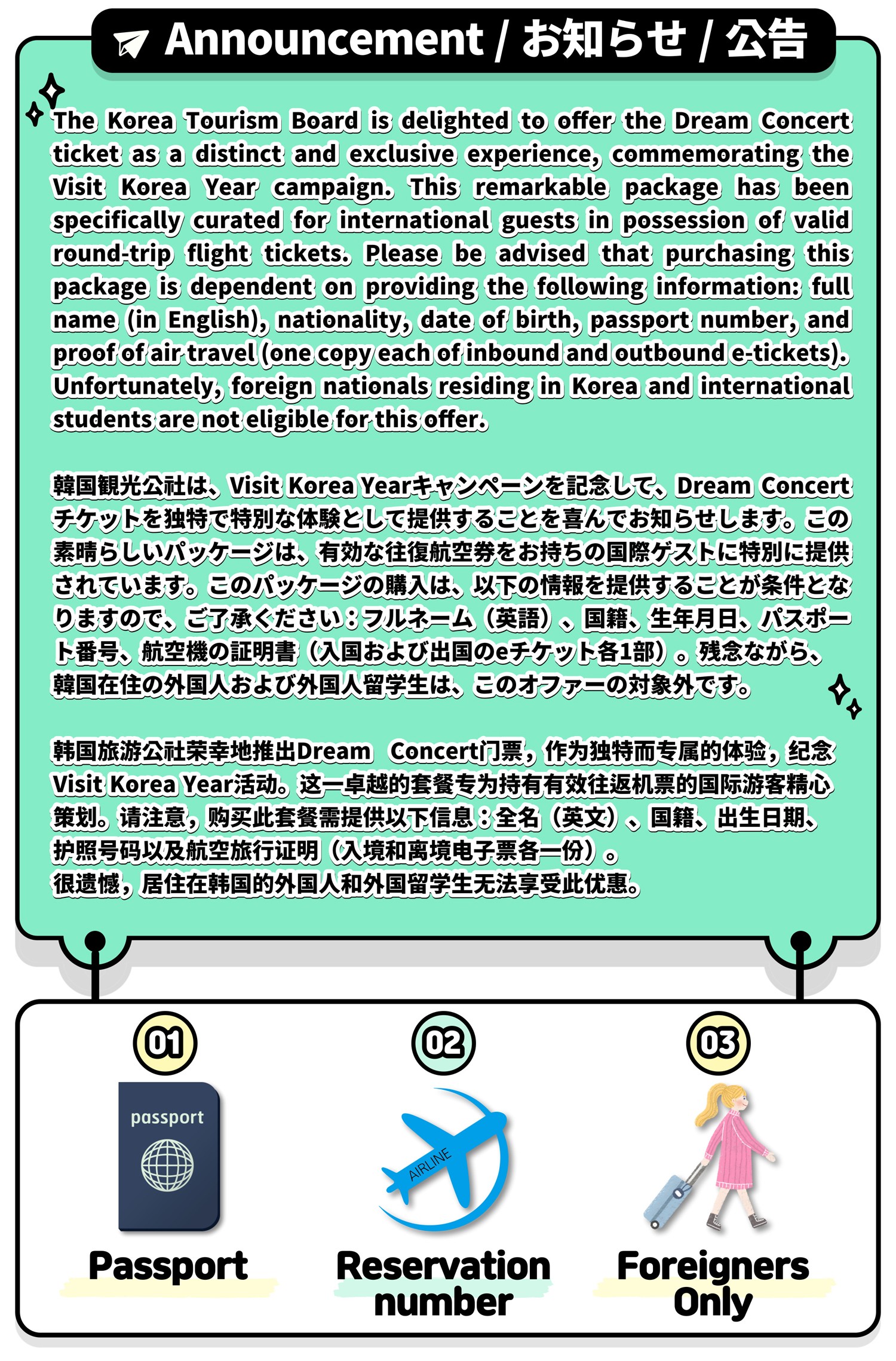 Date: May 27th, 2023 (Saturday)
Venue: Busan Asiad Stadium
<Seating> To be determined
*Seats are generally assigned in the order of reservation; however, due to local circumstances, we may not be able to prepare seats in the order of reservation. Seating will be determined randomly on the day of the event, and it is not possible to pre-select zones or seat numbers. We kindly ask for your understanding in advance.



To reserve your Dream Concert tickets, please make sure to send scanned images or files of your E-Tickets to the email address "

trippose888@gmail.com

". If you don't have an E-Ticket, you will not be allowed to attend the concert. This performance is exclusively for sale to international tourists visiting from abroad.​
29th "2023 Dream Concert" Performance Viewing Tour
<Departing from Seoul - Ticket and Round-trip Bus Transfer Included!>
① Myeongdong ↔ Busan

This concert ticket is provided as an exclusive invitation for foreign tourists by the Korea Tourism Organization.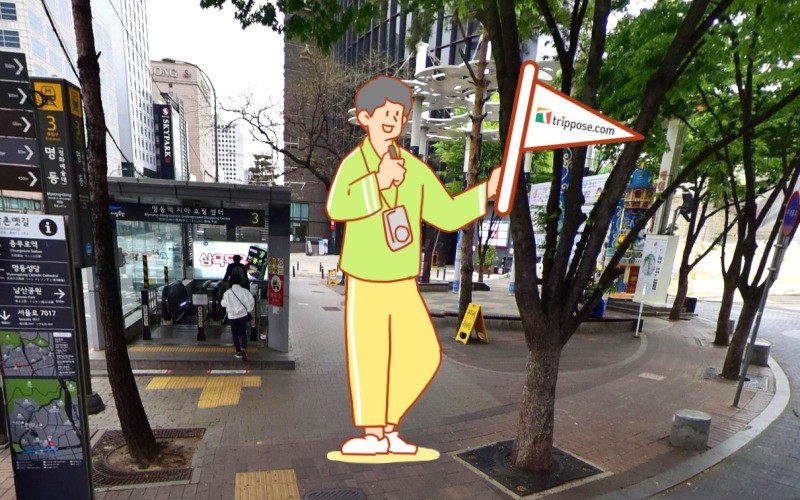 ※ Please be sure to board in time, as damage will occur to others after the departure time. Please arrive at 20 minutes in advance.
*10:00
Departure from Myeong-dong Subway Line 4, Exit 3 (명동역 3번출구)
▶▷HERE
(Google Map)
The bus will make a stop at a highway rest area during the trip. ↓
Busan City Sightseeing Attractions(BIFF Square, Jagalchi Market) ↓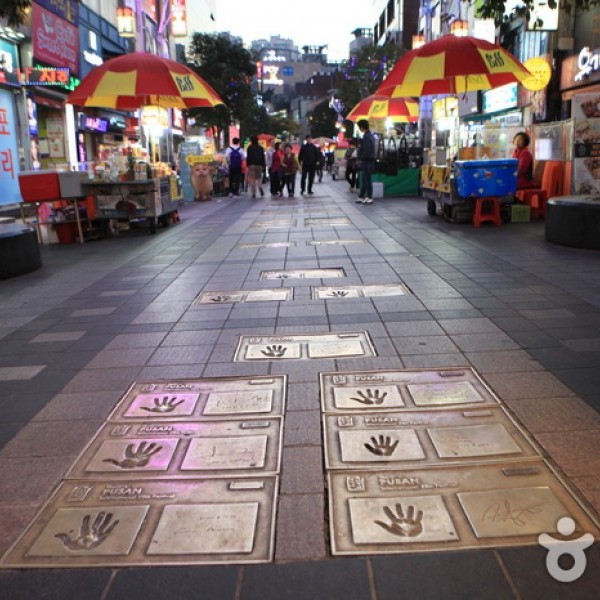 BIFF Square, a cultural tourist attraction in Busan, has played a significant role in promoting Korea's film industry and establishing Busan as an international cultural tourist city. Each year, the square, which extends from Buyeong Theater in Nampo-dong to the overpass in Chungmu-dong, hosts the BIFF Square Ground Opening.

This event includes ceremonies such as celebrity hand printing and snow-flower lighting. Unique in both Asia and Europe for its concentration of first-run theaters, BIFF Square holds immense potential. Over time, it has evolved into a vibrant hub featuring not just cinemas, but also shops and leisure facilities, attracting a growing number of young people and tourists.
Jagalchi Market, located on the seaside road in Busan's Jung-gu, is Korea's largest seafood market, selling both live and dried fish. After the Korean War, the market solidified itself as a fish market. Most of the people who sell fish are women, so the vendors here are called Jagalchi Ajumma, "ajumma" meaning middle-aged or married woman in Korean.

This market represents Busan and is famous throughout the country. Visitors can eat fresh raw fish right at the market. Even nowadays visitors can see women selling mackerel, sea squirts (ascidians) and other seafoods on wooden boxes along the road outside of the market and along the shore.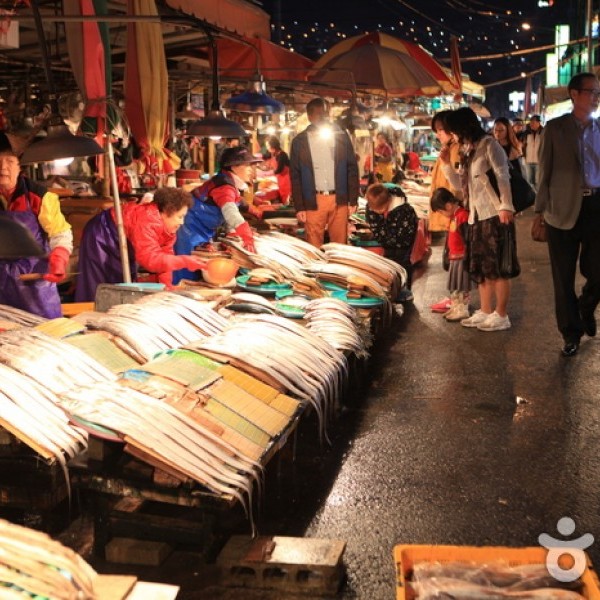 *17:00
Arrival at the venue, followed by waiting for entry
*18:00
Enjoy the "Dream Concert" K-POP Performance!
*22:00
Board the bus after the concert ends (Please follow the instructions of the on-site guide to avoid inconveniencing others. Be sure to adhere to the bus boarding and meeting times.)
The bus will make a stop at a highway rest area during the trip.
*03:30
Disband after arriving at Myeong-dong Station
*Includes
Transportation, vehicle, admission fees, guide, tour bus fare, tips, parking fees for the day, and fuel costs
*Excludes
Other expenses, personal consumption, and insurance
29th "2023 Dream Concert" Performance Viewing Tour
<Ticket + Busan City Tour included!>
② Busan(Exchange at the ticket booth)

This concert ticket is provided as an exclusive invitation for foreign tourists by the Korea Tourism Organization.
[Trippose.com Meeting Point / Homeplus - Asiad Branch]
Homeplus - Asiad Branch(홈플러스 아시아드)
Address: 7, Jonghabundongjang-ro, Yeonje-gu, Busan / 부산광역시 연제구 종합운동장로 7 (거제동)
※We kindly ask you to gather at the location in front of the clock tower at Homeplus.
▶▷▶
HERE(Google Map)!
*14:00
Homeplus (Homeplus Asiad Branch): Departure and meeting location from Busan.
Start from Exit 9 at the Sports Complex station on the Busan Subway Line 3 → Proceed straight towards the Cloud Bridge → Homeplus will be situated on your right.
Check out the precise location on Google Maps. Hit the link below!
Trippose.com
▶▷▶
HERE(Google Map)!
*How to Receive : Please present reservation confirmation mobile voucher after reservation voucher, identification (passport or ID card) and distribution. / Appointment E-mail not available.
*Note : You will not be able to enter the concert after the closing time of the concert, so please observe the ticket receipt time and arrive in advance so that there will be no disruption in your position.
※Cancellation policy: non-refundable​
When you exchange your concert ticket, we will also provide you with a ticket for the Busan City Sightseeing Bus.
Departure from Busan Station → Yeongdo Bridge (Yurari Square) → Gamcheon Culture Village → Haneul Observatory → Taejongdae → Oryukdo Skywalk → Peace Park → Songdo Beach → Jagalchi Market/BIFF Square → Arrival at Busan Station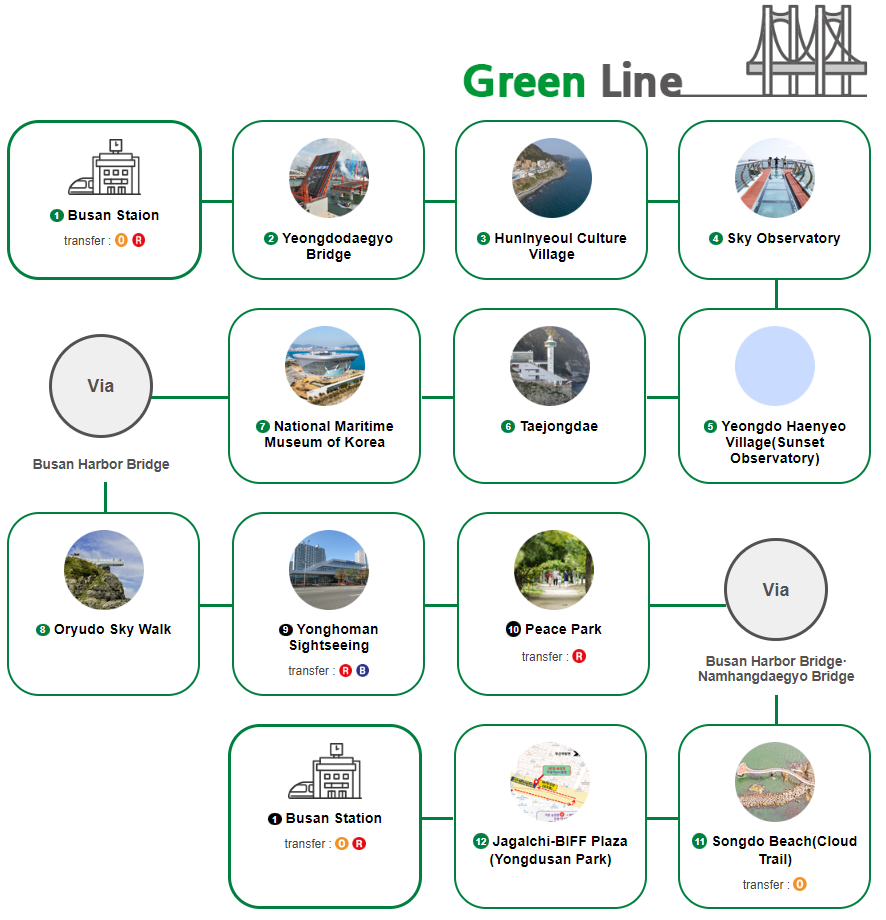 *18:00 "Dream Concert" K-POP Performance Viewing!

*22:00 After the performance ends, disband on-site.
The exact location of the ticket booth will be announced on this page at a later date.
Notice
*Please be advised that to reserve this ticket, a flight reservation number is required for each participant entering South Korea. When making the booking, kindly provide one flight reservation number per attendee.
* Participation in the tour is mandatory. Please note that concert tickets cannot be received separately.
* Advance tickets for foreigners will be collected at the ticketing counter You need to bring your ID card (passport, alien registration card, copy of passport + at least one ID card issued by your country) Please bring it with you. If there is no such document, ticket exchange is not possible.
※ If you lost or damaged your ticket, it is your fault. The ticket will not be reissued and you cannot enter the concert without a ticket.
※ The concert will be broadcast live, so many cameras will be there. Because of cameras, your view could be blocked.
※ After the concert starts, you could be not permitted to enter.
※ For safety and security, any food and drink except water will be prohibited in the concert venue.
※ If you disrupt others' view with a tripod or a large camera, you could be restricted by the staff.
​※ Please be sure to board in time, as damage will occur to others after the departure time. Please arrive at 15 minutes in advance.
※ Vehicles are offered for 12, 25, or 45 passengers depending on the number of passengers.
※ When you make a reservation, please leave a contact form to be able to contact you locally.
※On-site first-come-first-served basis (no designated seats)
※Check your voucher and ID before boarding the vehicle. (Mobile, printed voucher available)
※ Be sure to present your voucher. You cannot present reservation mail.
★This ticket is to be sold as a set and no item will be sold seperately.
★No cancellation & amendment after booking confirmed​
※ If you book a ticket illegally or if you are a Korean, your booking will be automatically cancelled and you cannot get refund on your ticket fare.
※본 티켓은 외국인 전용 예매 티켓입니다. 여권 또는 외국인등록증을 통해 본인 확인 후 티켓이 발권됩니다.(한국인 티켓 수령불가)
※부정 예매나 해당 대상이 아닌 경우(내국인), 예매는 강제 취소되며, 환불 또한 불가능합니다.
※Cancellation policy: non-refundable ​
※Emergency contact number: +82-10-6787-1516(Contact available on the day of the performance only / 仅在演出当天可联系 / 公演当日のみ連絡可能)

Utilization information
Reservation
| Product | Normal Price | Trippse Price |
| --- | --- | --- |
| 2023 DREAM CONCERT Ticket 10:00 Myeongdong Station Exit 3(Round-trip bus) | 265 USD | 84 USD |
| 2023 DREAM CONCERT Ticket 14:00 Exchange ticket at Busan ticket booth(Bus X) + Busan City Tour Bus Ticket | 190 USD | 31 USD |