Renewal:2017-06-05 17:41:21
Hwangsaengga Kalguksu 황생가칼국수
78, Bukchon-ro 5-gil, Jongno-gu, Seoul (서울특별시 종로구 북촌로5길 78 (소격동))
Hwangsaengga Kalguksu (formerly 'Bukchon Kalguksu') is one of the most popular restaurants on Samcheongdong-gil. The street in front of the restaurant is always crowded with cars and there are almost always people lined up outside the restaurant. The main dish is Kalguksu (noodle soup) with rich, mild broth made from ox bone. Homemade 'wang mando' (king-sized dumpling) is another specialty and you can even see workers making them at the entrance of the restaurant. Other dishes such as Modeumjeon (assorted pan-fried delicacies) and Bossam (napa wraps with pork) are also available.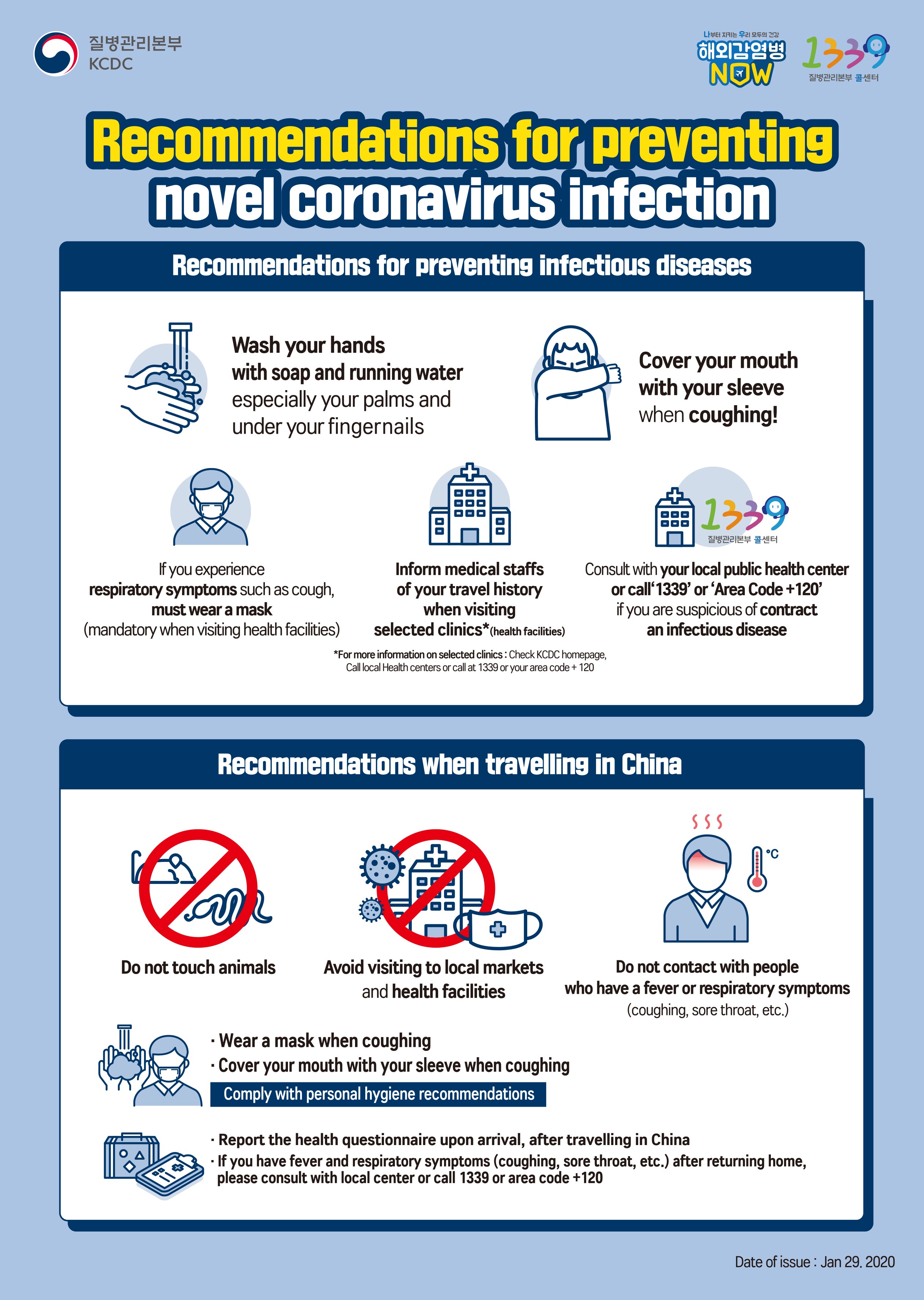 韓国旅行情報のすべて : トリップポーズ http://www.trippose.com
South Korea travel tips and articles : TRIP-PROPOSE http://en.trippose.com
韩国旅游提示和文章 : TRIP-PROPOSE http://cn.trippose.com
韓國旅遊提示和文章 : TRIP-PROPOSE http://tw.trippose.com / http://hk.trippose.com

Suggested popular information of in Korea
Suggested popular information of Esthe/Spa in Korea
Suggested popular information of in Korea
Suggested popular information of Coupon in Korea
(Korea Discount Coupon)
Utilization information
・Specialty Menu :
Kalguksu (hand-rolled noodle soup),
dumplings
・Information : • 1330 Travel Hotline: +82-2-1330
(Korean, English, Japanese, Chinese)
• For more info: +82-2-739-6334
・Opening date : December 27, 2001
・Operating Hours : 11:00-21:30
・Parking Facilities : Available
・Reservations : Accepted
・Closed : Chuseok & Seollal
・Maximum Seating Capacity : 54 seats
・Smoking / Non-Smoking : Non-smoking
・Menu : Suyuk (boiled beef slices)
Bossam (napa wrap with pork)
Beoseot-jeongol (mushroom hot pot)
Sagol son kalguksu (hand-rolled noodles in beef broth)
Dumpling Soup
Dumplings
Access
Anguk Station (Subway Line 3), Exit 1.
Turn right and walk along Yunboseon-gil st.
Turn left at the intersection down Yulgok-ro 3-gil.
Turn right, walk straight, and turn left.
Turn right and turn left again.  
78, Bukchon-ro 5-gil, Jongno-gu, Seoul
Traffic information
Subway Line 3 Anguk (안국)- 583.9m
Nearby information
Seoul >

Keungiwajip is a Korean restaurant specializing in seafood and set menus. The most popular dish is ganjang gejang (soy sauce marinated crab).Located within close proximity of the famous Samcheong-dong tourist area, Keungiwajip is easily accessible by subway.

Seoul > Insadong・Jongnon

The menu is divided into vegetarian and non-vegetarian dishes. The house specialty, called Papa Nams, is a salty cornbread that is eaten by dipping it in yogurt sauce. The most popular menu item is the Tandoori and Curry, prepared using various fragrant ingredients to create a marinade for the chi

Seoul > Insadong・Jongnon

Luden Loquen SPACE (Cafe LN) is a unique hanok cafe, located at the end of the alley where Bukcheon Hanok Village starts. The cafe is not just an average café where you can drink tea or coffee but because of location and design it has an added sense of cultural value. Locals come to enjoy the

Seoul > Insadong・Jongnon

Order a beverage and get a hand-drawn, one-minute portrait of yourself done by none other than the café's owner. The café has appeared on the series I Need Romance, variety shows We Just Got Married, I Live Alone, and Tasty Road, and Lee Seung-gi's music video.

Seoul > Insadong・Jongnon

Itaejae, located in a refined side street in Sogyeok-dong, offers authentic traditional Venetian-style Italian cuisine at a reasonable price.

Seoul > Insadong・Jongnon

The menu is vast and includes all the good old Korean favorites, but the restaurant is known for its cheese ddeokbokki and ramen noodles. A vital addition to the meal would be their fried yakki dumplings, which are thrown into the pot along with the rest and boiled before your eyes. One of the best
Seoul > Insadong・Jongnon

Byeori began to sell handmade accessories and silver crafts at the Free Market near Hongik Univeristy. As the brand became more popular, the company was able to open a store in Samcheong-dong. In addition to accessories, Byeori now offers household ceramics by a variety of artists. It is popular amo

Seoul > Insadong・Jongnon

The Maeumui Munui is one of the few stores in Korea specializing in handmade neckties. Neckties use 100% silk; scarfs are made by textile artists using natural dyes. Popular among young adults, artists and entertainers are the main patrons of the store. Every two months, artists in the Maeumui Munui

Seoul > Insadong・Jongnon

Ahwon Gongbang is a studio devoted to metal crafts. It offers various handmade crafts such as candlesticks, mirrors, and silver accessories. Operated by the same sisters, it tries to embrace both modern art and antique beauty unique in Samcheong-dong. Sophisticated, oriental items made by artists ha

Seoul > Samcheongdong・The Northern Part of the Seoul

Eunnamu specializes in accessories, focusing on the beauty of simple nature and natural lines. It applies Korean traditional patterns to its accessories. The main materials used are sterling silver and quality gemstones. Because every product goes through the delicate hands of our artists, it boasts

Seoul > Insadong・Jongnon

The Choi Gi Soon Dackjongyi Doll Institute makes and displays Dackjongyi dolls (traditional Korean dolls). The dolls are made of special paper created from mulberry trees. Naturally, they ooze a unique scent that comforts visitors. This cozy gallery displays traditional Korean dolls from the past to

Seoul > Samcheongdong・The Northern Part of the Seoul

Located in Samcheong-ro, Jongno-gu, Seoul, Saint James Samcheong opened in July 2016. With its large, transparent glass façade, the store is very much a part of the tranquil, sophisticated atmosphere and sunlight of the Samcheong-dong street. Evocative of the marine look, the interior highlights th

Seoul > Samcheongdong・The Northern Part of the Seoul

Located at the entrance of Samcheong-dong Street in Jongno-gu, Seoul, Jilkyungyee Uriot Samcheong Branch specializes in daily hanbok. Housed in a free-standing hanok building, the store deals with modernized hanbok ensembles and separates, such as jackets, tops, skirts, pants, and dresses plus acces
Seoul > Samcheongdong・The Northern Part of the Seoul

The Kukje Galley has been committed to presenting the work of significant Korean and international contemporary artists to the public since 1982. The gallery has established itself as a leading venue for international exhibits such as Helen Frankenthaler, Sam Francis, Jim Dine, Frank Stella, Robert

Seoul > Insadong・Jongnon

In 2013, the National Museum of Modern and Contemporary Art, Korea opened a new branch in Sogyeok-dong, Jongno-gu at the former site of the Defense Security Command. The announcement for the construction of the National Museum of Modern and Contemporary Art, Seoul (MMCA Seoul) came out in 2009, and

Seoul > Insadong・Jongnon

Started in Jeonju in 2012, Hanboknam strived to promote the beauty of hanbok. In 2016, Hanboknam opened a hanbok exhibition and rental shop in Seoul to provide customers with numerous style of hanbok from the king and queen to beggar.Various accessories that go with different hanboks are also availa

Seoul > Insadong・Jongnon

Art Sonje Center is an art complex which was built in 1998. It has a short history but is famous for exhibiting high-quality artwork. As an art complex, in addition to regular art exhibitions, movies, dance & music performances and plays are also shown here. On the B1 floor there is an art hall

Seoul > Insadong・Jongnon

Situated in the gallery district in the back alley of Samcheong-dong (east of Gyeongbokgung Palace), the World Jewelry Museum houses 3,000 jewelry pieces from 60 countries, which have been collected over 30 years. Of which, 1,000 have been selected for display. The first floor contains an Amber Wall

Seoul > Insadong・Jongnon

Artee Riders Club is the first company that offers rickshaw tours in the nation. Not only do you get to ride on the rickshaw to tour around popular attractions including Bukchon Village, Seochon Village, the rickshaw tour guides you to the smaller alleys as well. Travelers to Bukchon Village may hav

Seoul > Insadong・Jongnon

Opened in March 2003, the Fine Art Gallery Art Link is a gallery that displays art pieces while creating an opportunity for patrons to meet the art and artists. The gallery also contributes to communication between modern art and people through online and offline channels. アートリンクは

Seoul >

The Africa Museum of Art was established with the purpose of hosting various art festivals and providing the grounds for researching various art themes. A major principle of the gallery is to promote works of art that actively attempt to explore the human mind.

Seoul > Insadong・Jongnon

The Jeongdok Library opened in January 1977 on the former site of the Gyeonggi High School in Bukchon, Jongno-gu (Seoul). As a public city library, it boasts over half a million books and 16,300 reference materials. The Seoul Education Museum in the library houses a collection of 12,000 reference

Seoul > Insadong・Jongnon

Located inside Gyeongbokgung Palace, the National Folk Museum of Korea presents over 4,000 historical artifacts that were used in the daily lives of ordinary Korean people. Here you can fully immerse yourselves in previous domestic and agricultural lifestyles, and learn about Korea's cultural bel
Seoul >

Located around the tourist information center in Bukchon Hanok Village in Jongno-gu, which is famous as the noblemen"s residential area during the Joseon Dynasty, Cheong Yeon Jae, meaning "a clear and clean connection that further advances to more precious and better relationships", is a Korea

Seoul > Insadong・Jongnon

Rakkojae is a traditional Korean-style guesthouse offering Korean food, Korean folk music and Korean folk dance. Visitors can experience the tasteful life of a nobleman of old Korea. The tiled roves, pavilions, ponds and jar stand as well as pine trees and bamboo plants harmonize well with the Ko

Seoul >

Located in Bukchon, surrounded by Bugaksan Mountain between Gyeongbokgung Palace and Changdeokgung Palace, Rakkojae Seoul is one of the first hanok accommodations opened in the area, and it is a popular tourist spot for the unique beauty of its hanok buildings and delicious restaurants as well as an

Seoul >

Yeonwoo Guesthouse is a quiet and cozy traditional Korean guest house (hanok) located in Gahoe-dong, Jongnogu in Bukchon Hanok Village, a charming area crisscrossed with a labyrinth of old alleyways. As it is close to some of Seoul's most famous tourist attractions, including Changgyeonggung Pala

Seoul > Insadong・Jongnon

Doo Guesthouse is pleasant to look at, as many traditional Korean houses are with their antique feel. If the weather allows, you might want to sit on one of the chairs in the garden and kick back as you feel the wind blowing through the trees and immerse yourself in Korean tradition. Doo Guesthouse

Seoul >

Seoul > Insadong・Jongnon

Seoul >

Susong Motel is located in Jongno-gu, the center of Seoul. It is convenient for tourists to use public transportation because the subway No. 1 Jonggak station and the subway No. 3 Anguk station are closely located. There are various things to see around such as Tapgol park, Cheonggyecheon trail, Jog

Seoul > Insadong・Jongnon

Located in the cultural and art district of Insa-dong, the Sunbee hotel is an "Innostel", a new concept of hotels developed by the Seoul City Government. These hotels provide comfortable accommodation, but without facilities such as fitness centers or saunas, at very reasonable prices. A wide se
Seoul > Insadong・Jongnon

Bourhill Esthetic (est. 2005) is a professional beauty shop located in Daehangno, Seoul. Nationally recognized, certified professional therapists offer hand care, foot care, skin care, and body care treatments. The shop uses only high-end international cosmetic brand products, 80% of which are from

Seoul > Myeongdong

Skiny-tae Aesthetic is designed to be unique and comfortable. The shop is decorated with cozy seating areas that cater to all five senses.

Seoul > Euljiro・Chungmuro・Namsan

Boryeong mud used in this spa is rich in minerals and is gentle enough for even the most sensitive skin types The cheapest price you have ever seen! Must-go places in Korea! Come and experience Korean cultures! One of the popular jjimjilbang in Seou

Seoul > Namdaemun・Seoul-Station

Located in Jungnim-ro, Jung-gu, Siloam Sauna has a convenient location to approach. The sauna uses natural Germanuim water from 300m unground that has an excellent water quality. The sauna has various various hot baths, and other subsidiary facilities for visitors.