Renewal:2017-01-07 14:52:38
Cheongwadae Sarangchae Souvenir Shop 청와대 사랑채 기념품점
45, Hyoja-ro 13-gil, Jongno-gu, Seoul (서울특별시 효자로 13길 45)
Located in one of Korea's most representative cultural attractions, Cheongwadae Sarangchae, this souvenir shop sells various cultural and special products that are articulately designed and handcrafted. Products and souvenirs with Cheongwadae logos are also available for sale.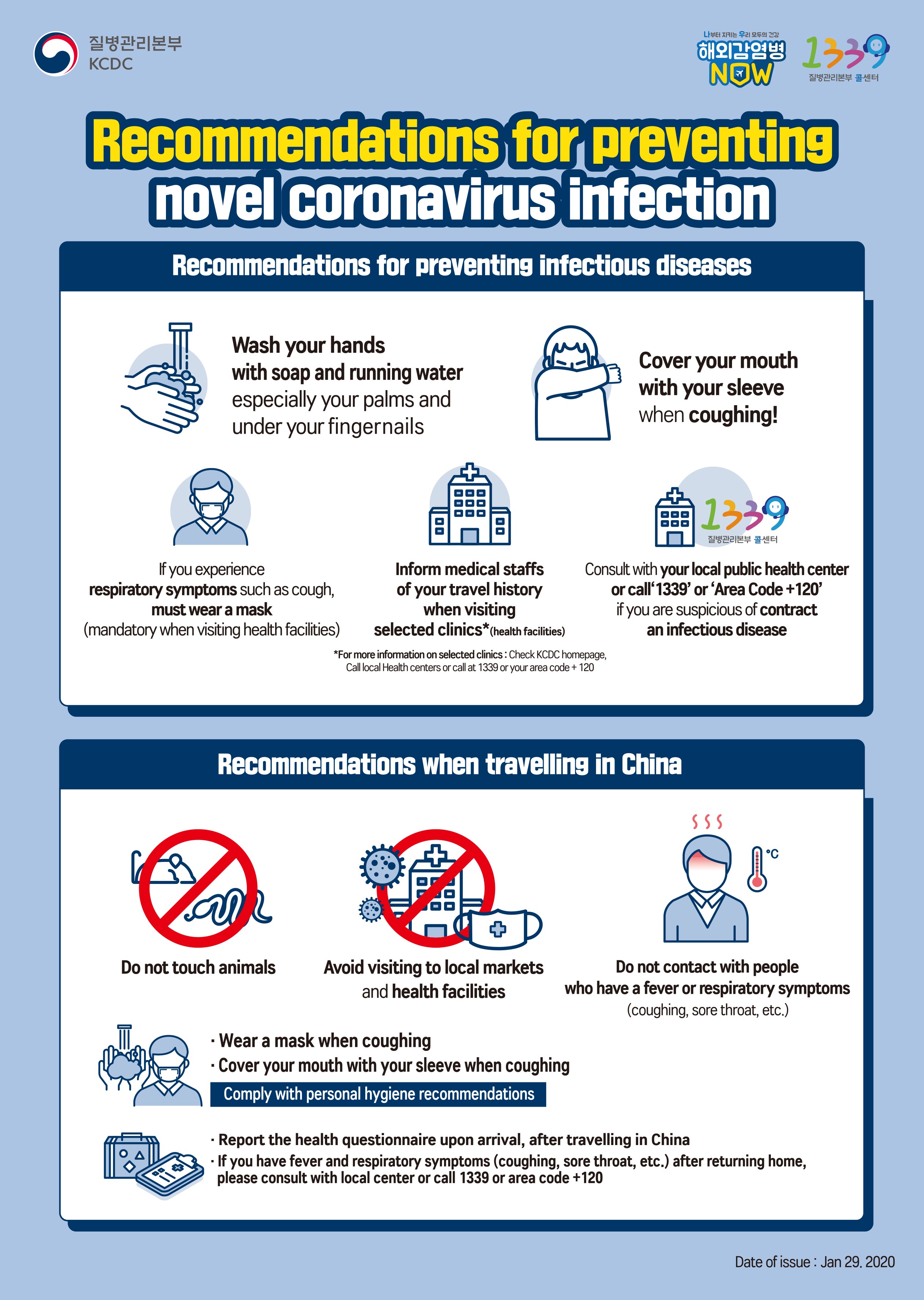 韓国旅行情報のすべて : トリップポーズ http://www.trippose.com
South Korea travel tips and articles : TRIP-PROPOSE http://en.trippose.com
韩国旅游提示和文章 : TRIP-PROPOSE http://cn.trippose.com
韓國旅遊提示和文章 : TRIP-PROPOSE http://tw.trippose.com / http://hk.trippose.com

Suggested popular information of in Korea
Suggested popular information of Esthe/Spa in Korea
Suggested popular information of in Korea
Suggested popular information of Coupon in Korea
(Korea Discount Coupon)
Utilization information
・Information : • 1330 Travel Hotline: +82-2-1330
(Korean, English, Japanese, Chinese)
• For more info: +82- 2-723-0336 (Korean only)
・Operating Hours : 09:00-18:00
・Closed : Monday of every week
・Products Offered : craft, design, souvenir, souvenir shop, cheongwadae, cheongwaedae logo
Access
[Subway]
Gyeongbokgung Station (Seoul Subway Line 3), Exit 4.
- Walk toward Gyeongbokgung Palace and turn left onto Hyoja-ro.
- Walk ahead for about 800m and Cheongwadae Sarangchae will be across the fountain.
45, Hyoja-ro 13-gil, Jongno-gu, Seoul
Nearby information
Seoul > Insadong・Jongnon

Ca'del Lupo is an Italian restaurant, closely located to Paris Baguette in Hyoja-dong, Jongno-gu near Gyeongbokgung Palace Station. Though the restaurnat masters delicious homemade Italian cuisine on the inside, the exterior is wholly Korean. This unique combination of Hanok (traditional Korean hou

Seoul > Insadong・Jongnon

Tongin Market is the place to go for traditional gireum tteok-bokki. The market is well-known as the best place in Korea for gireum tteok-bokki, and even foreign tourists come to have a taste. Gireum tteok-bokki is made by stir-frying rice cakes in oil and seasonings. There are two types of gireum t

Seoul > Insadong・Jongnon

Located in Tongin Market, Sonmat Gimbap first opened its store back in 1980. Gimbap has become one of the main specialties to try out in Tongin Market. This particular store is extremely well known amongst Japanese tourists and attracts over 1,000 customers every day.

Seoul > Insadong・Jongnon

Yonggeumok is a restaurant famous for chueo tang (loach stew) with a tradition of 75 years.

Seoul > Insadong・Jongnon

Hyoja Bakery is a cozy and small bakery famous for supplying nutritious and healthy baked goods for Cheongwadae (the Blue House), Seoul Government Complex and 10 kindergarten schools. The bakery has been in the same spot for nearly 3 decades, located in Seochon, Jongno-gu. The 24/7 store is 3 storie

Seoul > Insadong・Jongnon

Hwanghu Myeongga's wonderfully healthy samgyetang (chicken ginseng soup) is made by boiling ground grain and over 19 medicinal herbs in one big pot for about 28 hours, giving the soup its unusually deep and rich color. Not just a delicious meal, this samgyetang is packed with natural health be

Seoul >

Located near Gyeongbokgung Station, the restaurant was also frequented by late President Roh Moo-hyun. It produces their ingredients like Tojongdak (Korean chicken), 4-years ginseng, chest nut, jujube, garlics, ginger, adlay, perilla seeds, pumpkin seeds, sunflower seed, nuts, pine nut, black sesame

Seoul >

The restaurant's signature dishes include a selection of items that do not include any of the 'five' forbidden roots (leeks, garlic, wild rocambole, Korean leeks, asafoetida) or artificial flavors. Pan-fried dough and fritters are tasty dishes dipped in potato starch and glutinous rice flour, instea
Seoul > Insadong・Jongnon

Tongin Market dates back to June 1941, as a public market set up for Japanese residents near the Hyoja-dong neighborhood when Korea was still under Japanese rule. After the Korean War the nation experienced a swift rise in population, which led to a natural increase in consumption and demand. As a r

Seoul > Samcheongdong・The Northern Part of the Seoul

Located in Samcheong-ro, Jongno-gu, Seoul, Saint James Samcheong opened in July 2016. With its large, transparent glass façade, the store is very much a part of the tranquil, sophisticated atmosphere and sunlight of the Samcheong-dong street. Evocative of the marine look, the interior highlights th

Seoul > Samcheongdong・The Northern Part of the Seoul

Located at the entrance of Samcheong-dong Street in Jongno-gu, Seoul, Jilkyungyee Uriot Samcheong Branch specializes in daily hanbok. Housed in a free-standing hanok building, the store deals with modernized hanbok ensembles and separates, such as jackets, tops, skirts, pants, and dresses plus acces

Seoul > Insadong・Jongnon

Lyanature is a cosmetics store/brand. Lee Young Ae, who is the protagonist of the famed Korean drama, Dae Jang Geum, launched the skin care brand and the character is known for having transparent skin like white jade. If you are curious about how Lee Young Ae maintains her flawless skin, then Lyanna

Seoul > Insadong・Jongnon

Byeori began to sell handmade accessories and silver crafts at the Free Market near Hongik Univeristy. As the brand became more popular, the company was able to open a store in Samcheong-dong. In addition to accessories, Byeori now offers household ceramics by a variety of artists. It is popular amo

Seoul > Insadong・Jongnon

The Maeumui Munui is one of the few stores in Korea specializing in handmade neckties. Neckties use 100% silk; scarfs are made by textile artists using natural dyes. Popular among young adults, artists and entertainers are the main patrons of the store. Every two months, artists in the Maeumui Munui

Seoul > Insadong・Jongnon

MoonShot is a professional cosmetic brand launched by YG Entertainment. It is a 'beauty playground,' and the name of the store means to launch a spaceship to the moon. The main focus for their products is to include YG Entertainment's uniqueness, freedom, and express this through t
Seoul > Namdaemun・Seoul-Station

Cheongwadae Sarangchae is a space to learn about Korean culture and the history of former Korean presidents. The area is comprised of a planned exhibition hall where various special exhibitions are held, Korean culture exhibition hall, Korean food (hansik) promotion hall on the first floor and Cheon

Seoul > Insadong・Jongnon

The street in front of Cheongwadae (Blue House) is open to the public and includes both Hyoja Samgeori (Hyoja three-way intersection) in Hyoja-dong and Palpan Samgeori (Palpan three-way inetersection) in Palpan-dong. When walking along Hyoja-ro Road from Gyeongbokgung Station, sights include a fount

Seoul > Insadong・Jongnon

Food and Culture Academy has been providing Korean cooking classes and culinary culture programs for international visitors since 2002. The classes are designed for visitors who simply wish to have a culinary experience, or avid cooks who wish to learn about Korean cuisine. Participants can choose f

Seoul > Insadong・Jongnon

Palais de Seoul is an art gallery that first opened in January 2010 in Tongui-dong, Seochon of Gyeongbokgung Palace, a rising hub of culture and art in Seoul. Palais de Seoul, meaning a palace in Seoul in French, is 330py in size with 1 basement floor and 2 floors above the ground. The gallery house

Seoul > Insadong・Jongnon

Seochon Village, literally meaning west village, is named in reference to its location west of Gyeongbokgung Palace. The old hanok houses lining the long alleys well harmonize with newly emerging shops and stores. Walking through the alleys that resembles a big maze, visitors will be nicely surprise

Seoul > Insadong・Jongnon

There are ancient palaces well-matched with modern buildings in Jongno Cheonggye Special Tourist Zone. Not only cultural assets from Joseon Dynasty, such as Gyeongbokgung Palace, Changdeokgung Palace, Deoksugung Palace and Jongmyo Shrine, but a number of museums are also located in this zone. Those

Seoul >

Since its opening in April, 1994, Gallery Simon has exclusively held planned exhibition based on invitation. Exhibitions include works from experienced artists as well as the works of budding artists.

Seoul > Seoul City Hall・Gwanghwamun

The Daelim Museum, founded by the Daelim Group, was first established in Daejeon in 1996 and later moved to Jongno, Seoul in 2002. The art gallery studies, analyzes, and presents modern art through the lens of photography and holds exhibitions centered around photo media.The museum is located in the

Seoul > Insadong・Jongnon

Located inside Gyeongbokgung Palace, the National Folk Museum of Korea presents over 4,000 historical artifacts that were used in the daily lives of ordinary Korean people. Here you can fully immerse yourselves in previous domestic and agricultural lifestyles, and learn about Korea's cultural bel

Seoul > Insadong・Jongnon

The Children's Museum is a hands-on experience museum run by the National Folk Museum of Korea. A variety of visual aids and assembly models allow children to touch and feel pieces and experience folk history in an interactive way. The theme of the exhibition consists of folk clothing, food, s
Seoul >

Guesthouse Nuha is a 'hanok' or traditional Korean house consisting of four guestrooms located in Nuha-dong, Seochon (west of Gyeongbokgung Palace, Jongno, Seoul) where many Confucian scholars and artists lived during the Joseon Dynasty. Exuding a refined atmosphere, Guesthouse Nuha is very po

Seoul >

As one of the traditional houses located in an alley in the residential area of Chebu-dong, Jongno-gu, Seoul, Nuri Guesthouse is a tile-roofed house with four guestrooms. You must pass through the wooden gate and a small front yard, where you will see a small garden and an array of earthen jars whe

Seoul >

Seoul >

Yeonwoo Guesthouse is a quiet and cozy traditional Korean guest house (hanok) located in Gahoe-dong, Jongnogu in Bukchon Hanok Village, a charming area crisscrossed with a labyrinth of old alleyways. As it is close to some of Seoul's most famous tourist attractions, including Changgyeonggung Pala

Seoul >

Seoul >

Located around the tourist information center in Bukchon Hanok Village in Jongno-gu, which is famous as the noblemen"s residential area during the Joseon Dynasty, Cheong Yeon Jae, meaning "a clear and clean connection that further advances to more precious and better relationships", is a Korea

Seoul > Insadong・Jongnon

Doo Guesthouse is pleasant to look at, as many traditional Korean houses are with their antique feel. If the weather allows, you might want to sit on one of the chairs in the garden and kick back as you feel the wind blowing through the trees and immerse yourself in Korean tradition. Doo Guesthouse

Seoul >

Located in Bukchon, surrounded by Bugaksan Mountain between Gyeongbokgung Palace and Changdeokgung Palace, Rakkojae Seoul is one of the first hanok accommodations opened in the area, and it is a popular tourist spot for the unique beauty of its hanok buildings and delicious restaurants as well as an

Seoul > Insadong・Jongnon

Rakkojae is a traditional Korean-style guesthouse offering Korean food, Korean folk music and Korean folk dance. Visitors can experience the tasteful life of a nobleman of old Korea. The tiled roves, pavilions, ponds and jar stand as well as pine trees and bamboo plants harmonize well with the Ko
Seoul > Myeongdong

Skiny-tae Aesthetic is designed to be unique and comfortable. The shop is decorated with cozy seating areas that cater to all five senses.

Seoul > Insadong・Jongnon

Bourhill Esthetic (est. 2005) is a professional beauty shop located in Daehangno, Seoul. Nationally recognized, certified professional therapists offer hand care, foot care, skin care, and body care treatments. The shop uses only high-end international cosmetic brand products, 80% of which are from

Seoul > Euljiro・Chungmuro・Namsan

Boryeong mud used in this spa is rich in minerals and is gentle enough for even the most sensitive skin types The cheapest price you have ever seen! Must-go places in Korea! Come and experience Korean cultures! One of the popular jjimjilbang in Seou

Seoul > Namdaemun・Seoul-Station

Located in Jungnim-ro, Jung-gu, Siloam Sauna has a convenient location to approach. The sauna uses natural Germanuim water from 300m unground that has an excellent water quality. The sauna has various various hot baths, and other subsidiary facilities for visitors.