Renewal:2023-08-04 15:09:43
Shinsegae Department Store - Main Branch 신세계백화점 (본점)
+82-1588-1234

department.shinsegae.com

4.0

/

1
63, Sogong-ro, Jung-gu, Seoul (서울특별시 중구 소공로 63 신세계백화점본점)
Experience a blend of rich history, premium shopping, and cultural immersion at the Shinsegae Department Store, standing on the hallowed grounds of Korea's pioneering department store - the Misreukkosi Department Store from the 1930s. Shinsegae redefines luxury shopping as we know it, rising from the ashes of its extensive remodeling in 2007 to become an unparalleled shopping paradise. Here, tradition meets modernity, and international luxury blends seamlessly with innovative designer brands.

Housed within its grandeur is a cornucopia of the world's top three luxury brands, intermixed with the fresh flair of emerging designer labels. But Shinsegae is more than a retail extravaganza - it's a testament to the transformative power of luxury, a place where you don't just shop, you embark on a retail journey unlike any other.

Unveil the elegance of our Trinity Garden, a serene oasis amidst the shopping frenzy, and lose yourself in the enchanting masterpieces at our art gallery, a beacon of the finest artistry. Shinsegae is not merely a department store, but a cultural haven where shopping meets arts, crafting a unique lifestyle proposition for the discerning shopper.

Nestled in the heart of Seoul, our location offers more than just shopping - it's an access point to a world of cultural exploration. From the panoramic views of Namsan Mountain to the bustling lanes of Namdaemun Market, you're always just a stone's throw away from Seoul's renowned attractions.

Step into the world of Shinsegae Department Store – a nexus of shopping, culture, and history – and let us guide you on a luxury journey beyond your wildest dreams. Our doors are always open for you to discover, indulge, and explore. The magic of Shinsegae awaits. Welcome to luxury, reimagined.

The flagship store in Myeong-dong is the pride of Shinsegae.
Located in the heart of Seoul, where tradition meets modernity, the Main Store is a luxurious premium shopping venue. The Main Store consists of the 'main building', which is a premium and the very first department store of Korea, and the 'new building', an urban style department store.
*For purchases of KRW 30,000 or more you can have the VAT tax refunded which typically amounts to 7%-8% (some fresh food items excluded).
*English/ Japanese/ Chinese interpretation services available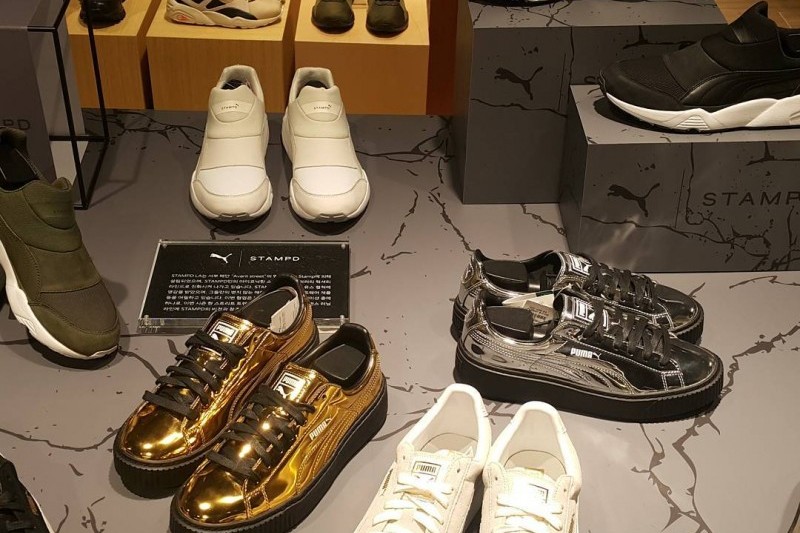 SHINSEGAE FAQ
*How do I get a tax refund? When you make a purchase over KRW 30,000, you can get approx. 3 ~ 9% of the tax refunded at your departure from the country. For details, see the (Tax Refund Info.).
*I have a Shinsegae Coupon for foreigners. How do I use this? Take your coupon to the concierge or information desk of your nearest Shinsegae store to receive the benefits of the coupon.
*Are products of famous premium brands sold in department stores the same as those in duty free shops? Some are the same. Department stores mostly focus on the new arrivals. So, some of the new products can only be found in department stores.
*I heard that if I buy jewelry in a department store, I can get a bigger tax refund. How much would it be? For purchases over KRW 2,200,001, you can get at least 8% to as much as 24.8% of the tax refunded. Please inquire at the brand shop for details.
*Where can I use the Shinsegae gift cards? In addition to Shinsegae stores, you can use Shinsegae gift cards as cash in E-mart, Starbucks, Westin Chosun Hotel and Chelsea Outlet. For making payments, you can use Shinsegae gift cards together with credit card or cash. When 60% or more of the face value of the gift card (80% or more for KRW 10,000 card) is used, the balance is returned to you in Korean won.
*Where should I go when I have questions while in the store? Please go to the information desk or concierge or call the 023101601/1004 for assistance in English, Japanese or Chinese Language.
*When I don't like a purchase afterwards, can I have it exchanged or refunded? An exchange or refund is possible within 7 days from the date of purchase except some brands. Bring the product and receipt to the store of purchase for an exchange or refund. Please note that an exchange or refund is not possible for repaired or damaged products.
*When are the stores closed? What are the service hours? Each Shinsegae Department Store is closed once a month. The closing day varies from store to store and is different each month. Also, service hours may vary depending upon the store. In general, stores are open during weekdays from 10:30 a.m. to 8:00 p.m. On Fridays, Saturdays and Sundays, open hours are from 10:30 a.m. to 8:30 p.m. For details, please check the shopping hours per store.
Utilization information
・Information : • Travel Hotline: +82-2-1330
(Korean, English, Japanese, Chinese)
• For more info: +82-1588-1234
(Korean, English, Japanese, Chinese)
・Opening date : Main Building: October 24, 1930 / New Building: Mid-August 2005
・Operating Hours : Regular hours 10:30-20:00 / Extended hours 10:30-20:30 / Food court 11:00-21:30 (Last order 21:00)
・Parking Facilities : Available (1,500 parking spaces)
・Closed : TBA (Inquiry in advance)
・Products Offered : Fashion apparel, food, fashion accessories, living essentials, and more.
・Structure Size : Area site: 56,528㎡
・Store Information : ・Information : • Travel Hotline: +82-2-1330 (Korean, English, Japanese, Chinese) • For more info: +82-1588-1234 (Korean, English, Japanese, Chinese) ・Opening date : Main Building: October 24, 1930 / New Building: Mid-August 2005 ・Operating Hours : Regular hours 10:30-20:00 / Extended hours 10:30-20:30 / Food court 11:00-21:30 (Last order 21:00) ・Parking Facilities : Available (1,500 parking spaces) ・Closed : TBA (Inquiry in advance) ・Products Offered : Fashion apparel, food, fashion accessories, living essentials, and more. ・Structure Size : Area site: 56,528㎡ ・Store Information : 14F Shinsegae Academy
13F Beauty salons, clinics
12F Shinsegae Gallery, credit center, gift certificate
11F Food garden
10F Restaurants, Shinsegae Cultural Hall
9F Home collection
8F Kid's, sports
7F Men's suits & accessories
6F Golf, Men's casual wear
5F Young wave, shoes
4F Young casual wear
3F Ladies' career & personal fashion
2F Ladies' boutiques, handbags
1F Cosmetics, accessories, luxury boutique
B1 Fresh foods market & food hall
・Restrooms : Available

・Restrooms : Available
Access
[Subway]
Hoehyeon Station (Seoul Subway Line 4), Exit 7.
- The subway station is directly connected to the department store.

[Bus] Get off at one of the following bus stops.
* Front of Shinsegae Department Store Bus Stop: Green bus 0014, 7013 / Blue bus 406, 503, 505 / Red bus 9502
* Next to Shinsegae Department Store Bus Stop: Red bus 1016 / Blue bus 0014, 7013
* Hoehyeon Station Bus Stop: Green bus 0031, 0014, 0211 / Blue bus 104, 105, 202, 304, 504, 507, 604, 700 / Red bus 952 / Airport bus 606-1
* Namdaemun Market Bus Stop: Green bus 0015, 0016, 7017, 7021, 7022, 7023 / Blue bus 103, 143, 151, 163, 201, 262, 401, 500, 501, 506, 701, 702, 704, 708 / Red bus 0014, 7013 / Yellow bus 01
63, Sogong-ro, Jung-gu, Seoul
Traffic information
Subway Line 4 Hoehyeon (Namdaemun Market) (회현(남대문시장))- 353.4m
Subway Line 4 Myeongdong (명동)- 482.3m
Subway Line 2 City Hall (시청)- 535.5m
Subway Line 1 City Hall (시청)- 535.5m
Subway Line 2 Euljiro 1(il)ga (을지로입구)- 586.6m