Do you know?

Maglev Train, the Cutting-edge Eco-friendly Transportation Means

A maglev train refers to a cutting-edge eco-friendly train that uses a powerful magnetic field to levitate the train above rails. Unlike conventional trains, a maglev train has no wheels that causes noise and vibrations, allowing passengers to travel with superb comfort.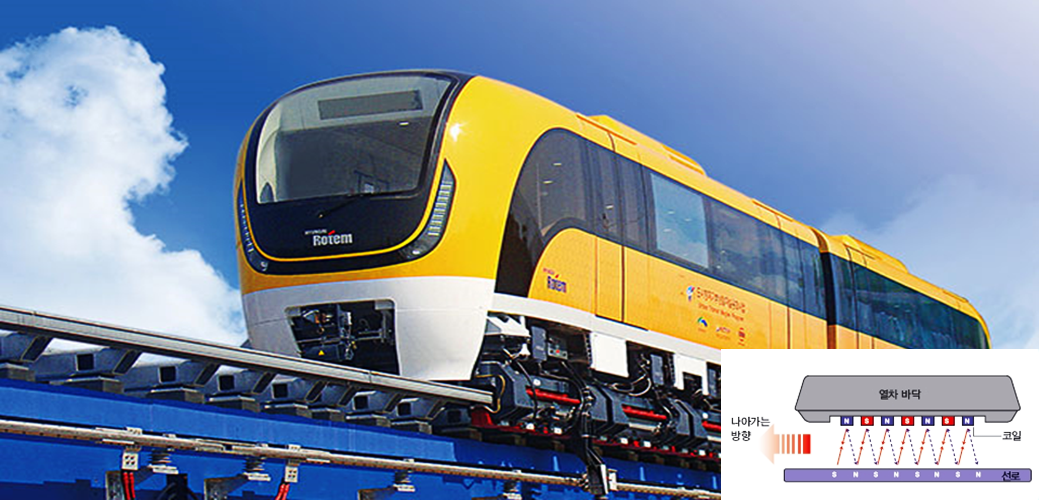 The maglev train at the Incheon International Airport is the world's second case of the commercialization of the technology. It is the world's first commercial service at an airport.

The maglev train runs at a 110 km/h operating speed. It takes about 12 minutes to get to Yongyu Station, the last station from Incheon International Airport.

Passengers can enjoy an uninterrupted view of Yeongjongdo Island from as the maglev train in remotely controlled. The train runs automatically through remote control. However, do not worry. A train operator stands by at all times.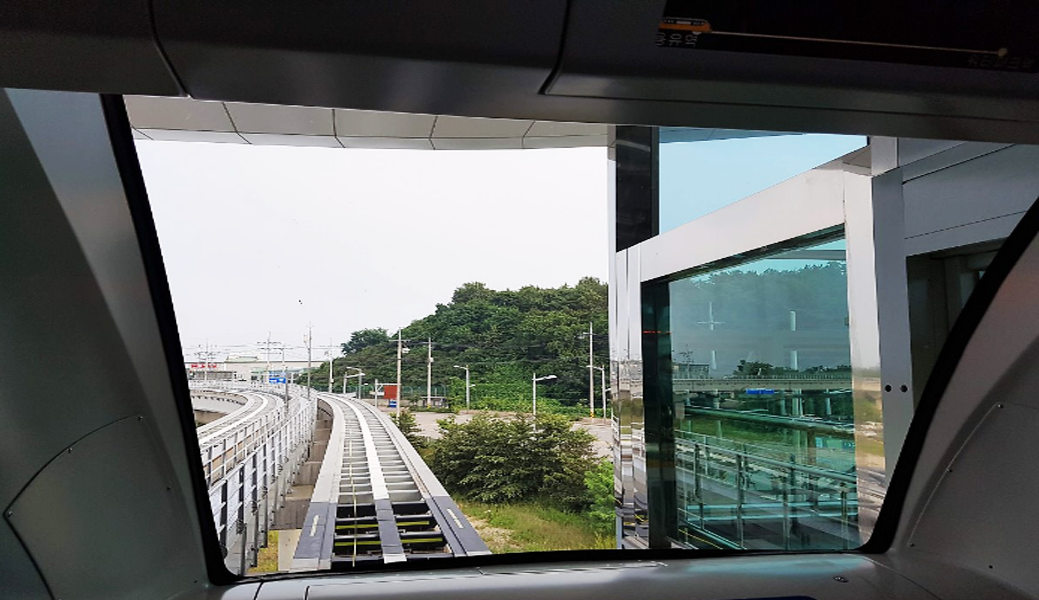 The train is equipped with a switchable privacy glass window system which makes the side windows of the train blurred automatically when it passes military facilities, construction sites, and areas where privacy needs to be protected. It is marvelous, isn't it?

The train offers passengers both convenience and pleasure by enabling them to enjoy a view of open fields and the sea.
So, if you have to wait at the Incheon International Airport for a few hours, get on the maglev train and go to Yongyu Station. There are several kalguksu (noodle soup) restaurants in front of the station. You can also walk to nearby Jamjindo Island and Masian Beach.

『 COPYRIGHTS ©Incheon Metropolitan City. ALL RIGHTS RESERVED www.itour.incheon.go.kr 』
韓国旅行情報のすべて : トリップポーズ
http://www.trippose.com
South Korea travel tips and articles : TRIP-PROPOSE
http://en.trippose.com
韩国旅游提示和文章 : TRIP-PROPOSE
http://cn.trippose.com
韓國旅遊提示和文章 : TRIP-PROPOSE
http://tw.trippose.com
/
http://hk.trippose.com