Renewal:2023-08-30 16:22:15
【Instant confirmation】2023 Busan OneAsia Festival(BOF) K-POP Concert Ticket ​+ Busan City Tour Bus Day Pass 2023 부산원아시아페스티벌(BOF) K-POP 콘서트 티켓
344, World cup-daero, Yeonje-gu, Busan (부산광역시 동구 중앙대로196번길 12)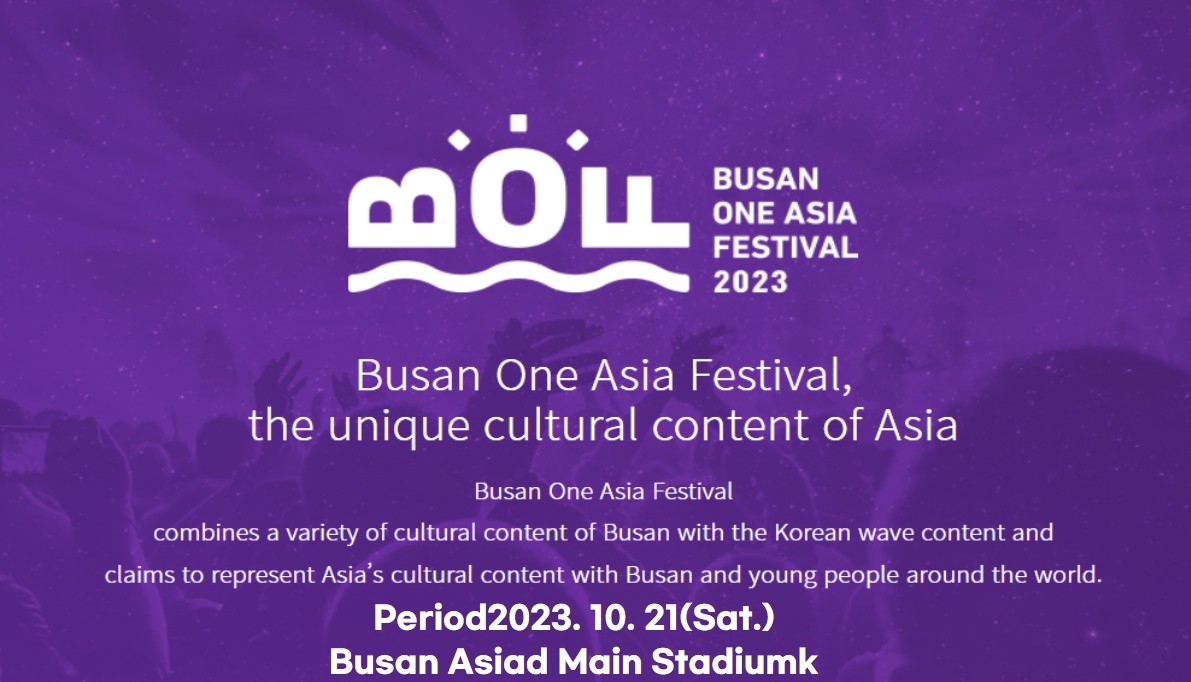 2023 Busan OneAsia Festival KPOP Concert (BOF)

The 'S4' seats are now sold out. We plan to make more available
in the future, so please stay tuned for updates.
Unleash your love for K-pop and immerse yourself in Korea's vibrant culture at the pinnacle of Hallyu festivities, the Busan One Asia Festival (BOF)! This October, experience the unparalleled energy of Asia's premier Hallyu Festival that transcends generations and genres, converging in the heart of Busan for four electrifying days.
The Busan One Asia Festival is no ordinary gathering. From the 21st of October, Busan, a bustling hub of culture and beauty, will be transformed into a global stage for an unforgettable Hallyu extravaganza. Powered by the Busan Tourism Organization, the festival champions Korean popular culture and showcases the best of Asia. This magnetic spectacle invites the world to the vibrant pulse of Hallyu, making it a must-see event on every K-pop enthusiast's bucket list.
Don't just plan a trip to Korea; instead, orchestrate an extraordinary journey marked by the lively rhythm of K-pop. Dive headfirst into the heart of Hallyu culture and stand front-row to performances by your favorite K-pop idols. The Busan One Asia Festival is more than a concert; it's a celebration of unity and the shared love for Asian culture and Hallyu.
From thrilling performances to insightful cultural exchanges, the festival sets the stage for creating timeless memories against the panoramic backdrop of Busan's stunning cityscape. Become part of the narrative as you dance, sing, and celebrate the joy of Hallyu amidst a passionate global community.
Lose yourself in the hypnotic rhythm of K-pop, bask in the glow of your beloved idols, and forge unforgettable memories at the Busan One Asia Festival. Witness the harmonious blend of modern pop and rich heritage that embodies the spirit of Hallyu. Your adventure to Korea won't be complete without this unique, heart-pounding experience. Get ready to dance the night away and feel the unyielding heartbeat of Hallyu at the Busan One Asia Festival!
Be a part of the rhythm, feel the pulse, and join the celebration of a lifetime. This October, let the Busan One Asia Festival take you on a thrilling journey that you'll remember forever. Discover why this dynamic festival is the zenith of Hallyu and an essential stop on every K-pop fan's world tour. Experience the magic of Hallyu. Be a part of the Busan One Asia Festival. The stage is set, and the stars are waiting.
BOF Opening Performance
Korea's best K-POP festival that announces the beginning of 2023 BOF!
The stage where only stars representing Korean wave can perform, and the best line up leading K-POP.
Event Outline ※ The above schedule is subject to change due to various circumstances.
Schedule : K-POP Concert / 10.21(Sat), Time : 18:00 - 22:00(KST)
Venue : Busan Asiad Main Stadium ◀◁
HERE(Google Map)!
Getting here : Sports Complex Station [종합운동장역3호선], Busan Metro Line 3 (Brown Line), Exit 9 (12 min. walk)
Line-up ※ The guests are subject to change.
NCT 127(엔시티 127), Highlight(하이라이트), TREASURE(트레저), CLASS:y(클라씨), LEE CHAEYEON(이채연), OH MY GIRL(오마이걸), XODIAC(소디엑), BAE173(비에이이일칠삼/173), The Wind(더윈드)
※Lineup Subject to change / ※ 出演者は変更になる可能性がございます。予めご了承ください。/ ※ 根据主办方或出演ARTIST的情况,演出时间可能发生变更。 / ※ 根據主辦方或出演ARTIST的情況,演出時間可能發生變更。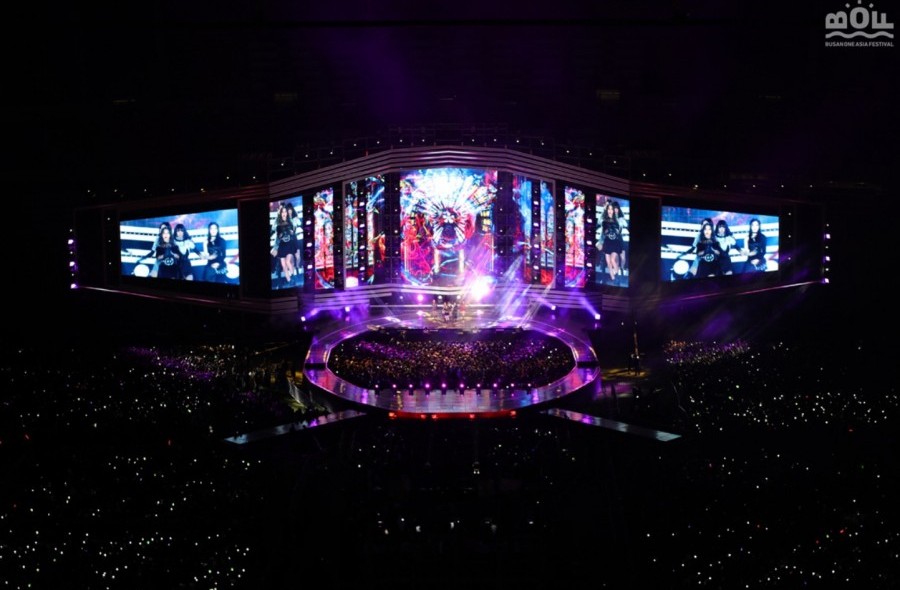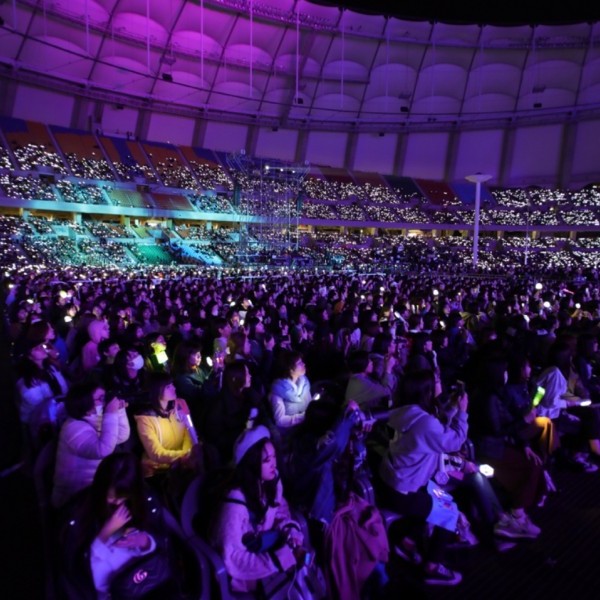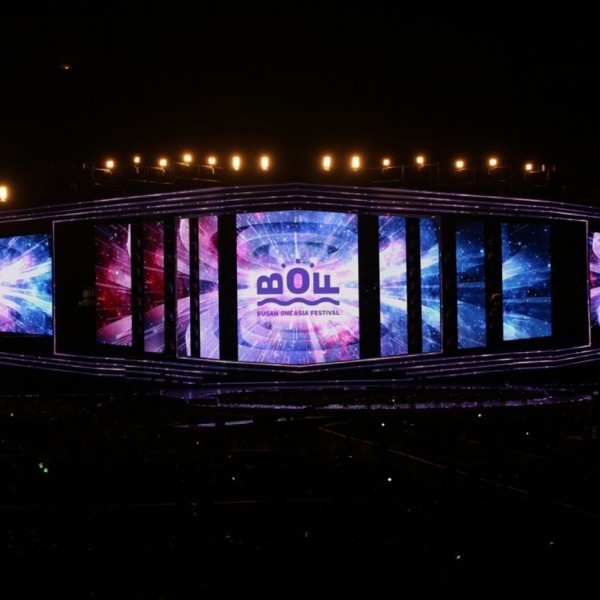 【Instant confirmation】 Package_1

2023 Busan OneAsia Festival(BOF) K-POP Concert Ticket
​+ Busan City Tour Bus Day Pass

*Ticket booth hours : 15:00 - 16:30(Local time)
▶▷▶ ' Ticket Booth x Trippose.com '
*Entrance time_16:00 - 17:30(Local time)
*LATECOMERS : Should this prove impossible because all the side seats are occupied, latecomers will unfortunately not be admitted to the concert, and their ticket prices will not be refunded.

Entry starts at 4:00pm. You will enter according to your queue number.

[Ticket booth only for the foreigner]
-you can check change your ticket the each vendor site with X-banner logo(Trippose.com). ◀◁
HERE(Google Map)!
-Change your ticket at the designated at the foreigner exclusive ticket booth certainly.
※ we will notify changes in advance.
★This ticket is to be sold as a set and no item will be sold seperately.
★No cancellation & amendment after booking confirmed​
*How to Receive : Please present reservation confirmation mobile voucher after reservation voucher, identification (passport or ID card) and distribution. / Appointment E-mail not available.
*Note : You will not be able to enter the concert after the closing time of the concert, so please observe the ticket receipt time and arrive in advance so that there will be no disruption in your position.
※Cancellation policy: non-refundable​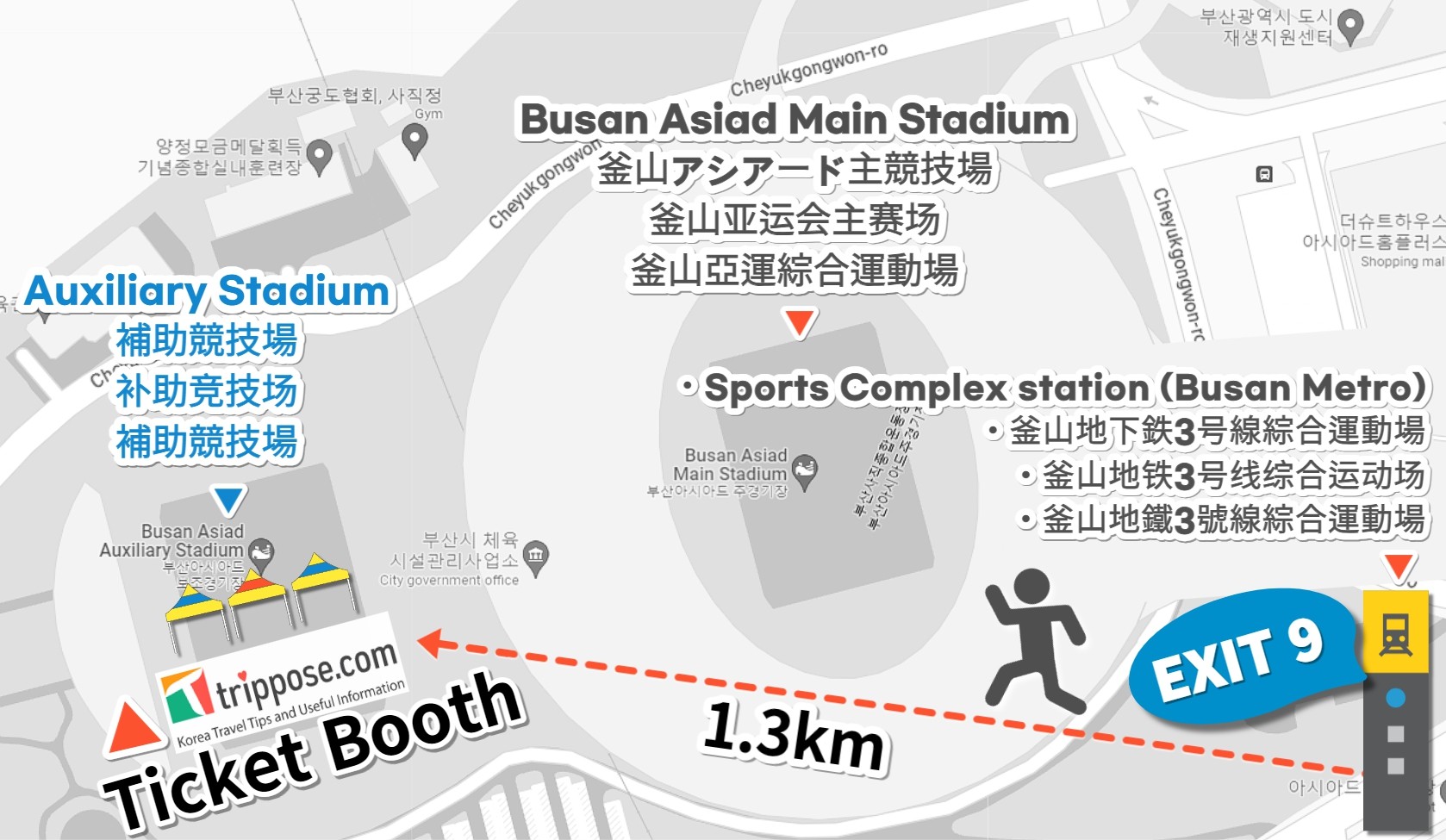 ※ Regarding ticket collection: If the location of the ticket booth changes, we will notify you on this page. Please ensure to check in advance on the day of your visit. We appreciate your understanding and cooperation.
【Instant confirmation】2023 Busan OneAsia Festival(BOF) K-POP Concert Ticket ​+ Busan City Tour Bus Day Pass
Busan Asiad Main Stadium(부산 아시아드주경기장) ◁◀◁◀◁◀

【予約可】 Package_2

2023 Busan OneAsia Festival(BOF) K-POP Concert Ticket
​+ Toyoko Inn Busan Station No.1(2D1N)
※Please see the schedule above, which includes one night at a hotel.
*Hotel Name: Toyoko Inn Hotel - Busan Station Branch (토요코인호텔 (부산역1점))
HERE(Google Map)!
*Address: 12, Jungang-daero 196beon-gil, Dong-gu, Busan(부산광역시 동구 중앙대로196번길 12)
*Check-in 16:00 / Check-out 10:00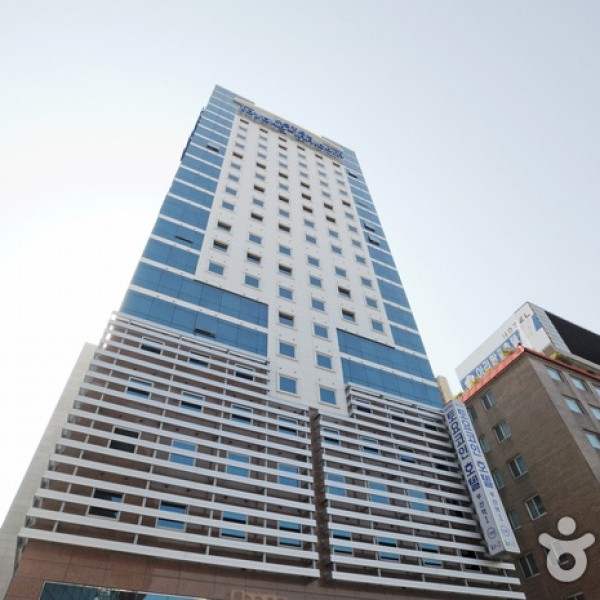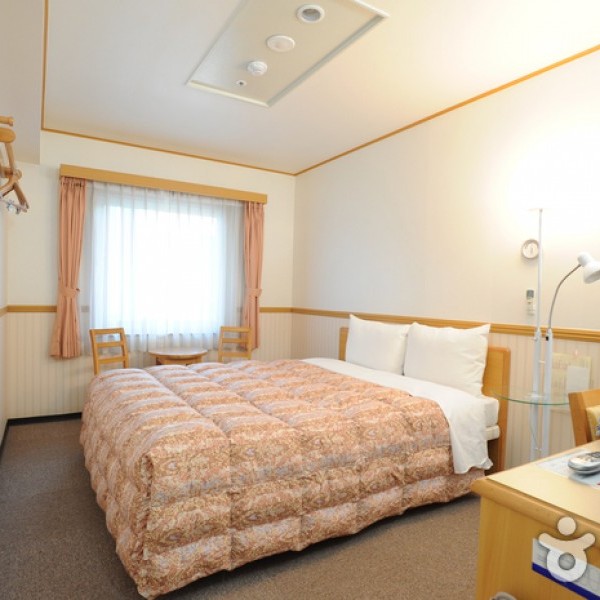 2023 BOF Concert Hall Information(S4) *RANDOM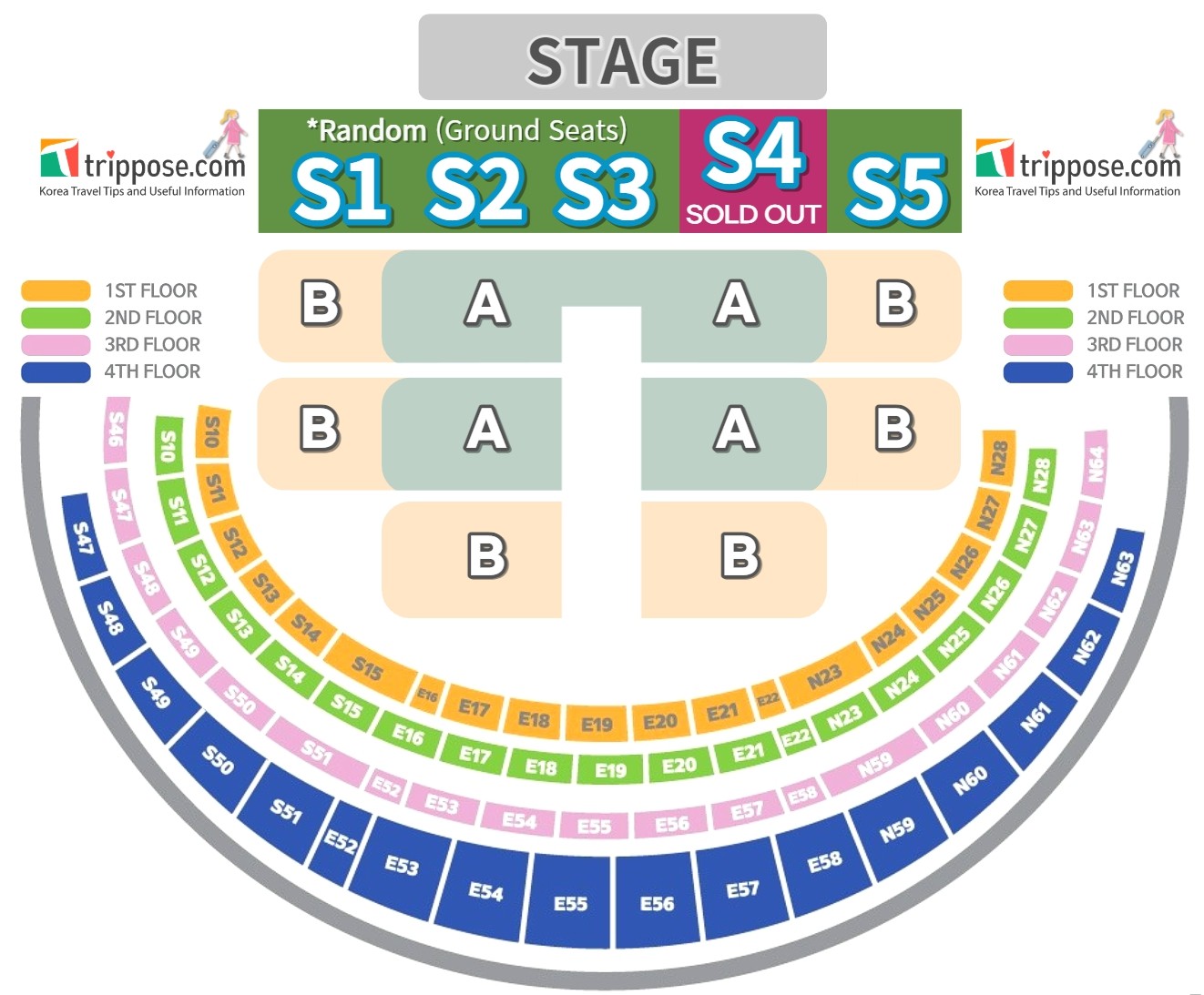 Notice
* Advance tickets for foreigners will be collected at the ticketing counter You need to bring your ID card (passport, alien registration card, copy of passport + at least one ID card issued by your country) Please bring it with you. If there is no such document, ticket exchange is not possible.
※ If you lost or damaged your ticket, it is your fault. The ticket will not be reissued and you cannot enter the concert without a ticket.
※ The concert will be broadcast live, so many cameras will be there. Because of cameras, your view could be blocked.
※ After the concert starts, you could be not permitted to enter.
※ For safety and security, any food and drink except water will be prohibited in the concert venue.
※ If you disrupt others' view with a tripod or a large camera, you could be restricted by the staff.
​※ Please be sure to board in time, as damage will occur to others after the departure time. Please arrive at 15 minutes in advance.
※ Vehicles are offered for 12, 25, or 45 passengers depending on the number of passengers.
※ When you make a reservation, please leave a contact form to be able to contact you locally.
※On-site first-come-first-served basis (no designated seats)
※Check your voucher and ID before boarding the vehicle. (Mobile, printed voucher available)
※ Be sure to present your voucher. You cannot present reservation mail.
★This ticket is to be sold as a set and no item will be sold seperately.
★No cancellation & amendment after booking confirmed​
※ If you book a ticket illegally or if you are a Korean, your booking will be automatically cancelled and you cannot get refund on your ticket fare.
※본 티켓은 외국인 전용 예매 티켓입니다. 여권 또는 외국인등록증을 통해 본인 확인 후 티켓이 발권됩니다.(한국인 티켓 수령불가)
※부정 예매나 해당 대상이 아닌 경우(내국인), 예매는 강제 취소되며, 환불 또한 불가능합니다.
※Cancellation policy: non-refundable ​
※Emergency contact number: +82-10-6787-1516(Contact available on the day of the performance only / 仅在演出当天可联系 / 公演当日のみ連絡可能)
Utilization information
Reservation
| Product | Normal Price | Trippse Price |
| --- | --- | --- |
| 2023 Busan OneAsia Festival(BOF) K-POP Concert Ticket ​+ Busan City Tour Bus Day Pass Package_1 Ground Seating (S4) | 151 USD | 91 USD |
| 2023 BOF Concert Ticket ​+ Toyoko Inn Busan Station No.1(Hotel 2D1N) Package_2 Ground Seating (S4) | 526 USD | 413 USD |
| 2023 Busan OneAsia Festival(BOF) K-POP Concert Ticket ​+ Busan City Tour Bus Day Pass Package_1 Ground Seating (S Random) | 151 USD | 91 USD |