Renewal:2016-12-25 21:04:47
Hai Di Lao 하이디라오 명동점
78, Namdaemun-ro, Jung-gu, Seoul (서울 중구 남대문로 78)
Chinese Traditional Hot Pot in Korea! Hai Di Lao
Hai Di Lao is originally a hot pot franchise restaurant in China that opened a branch in Korea. A plethora of ingredients such as meat, seafood, vegetables, tofu and more are dipped into a boiling soup broth in this Chinese style shabu shabu cuisine.
Hai Di Lao implements modern technology into their ordering system. As soon as you sit at a table, you will be given an iPad to place your order. You can choose the soup base, meat, vegetables and any other ingredients you wish to add to your hot pot. The total price of the hot pot depends on the ingredients you choose.
There are four types of soup base to choose from – spicy mala soup with a kick of Chinese spice, mushroom soup, tomato soup, and the meaty samseontang soup broth. Whether to choose just one or to try out multiple broths is completely up to you. Once you have decided on your preferred soup, continue your order by choosing your ingredients from beef, pork, lamb, seafood, dumplings, vegetables, mushrooms, tofu, noodles, and much more.
In addition, with only an additional 3,000 won per person, you can use the sauce bar and create your own special hot pot sauce. Fruits, salad, cakes and other desserts are also available at the bar.
You'll be surprised at Hai Di Lao's customer service as their services are as impressive as their meals. Not only are Chinese-speaking staff always readily available to care for the needs of flocking Chinese tourists, but they also offer shoe cleaning and nail art services for free!
☞ Address: 78, Namdaemun-ro, Jung-gu, Seoul
☞ Operating hours: Open 24 hours
☞ Menu and price: Sauce Bar 3,000 won per person / Broth soup 9,000 won each / Meat 11,000~22,000 won / Mixed dumplings 12,000 won / Mixed mushrooms 10,000 won / Mixed vegetables 10,000 won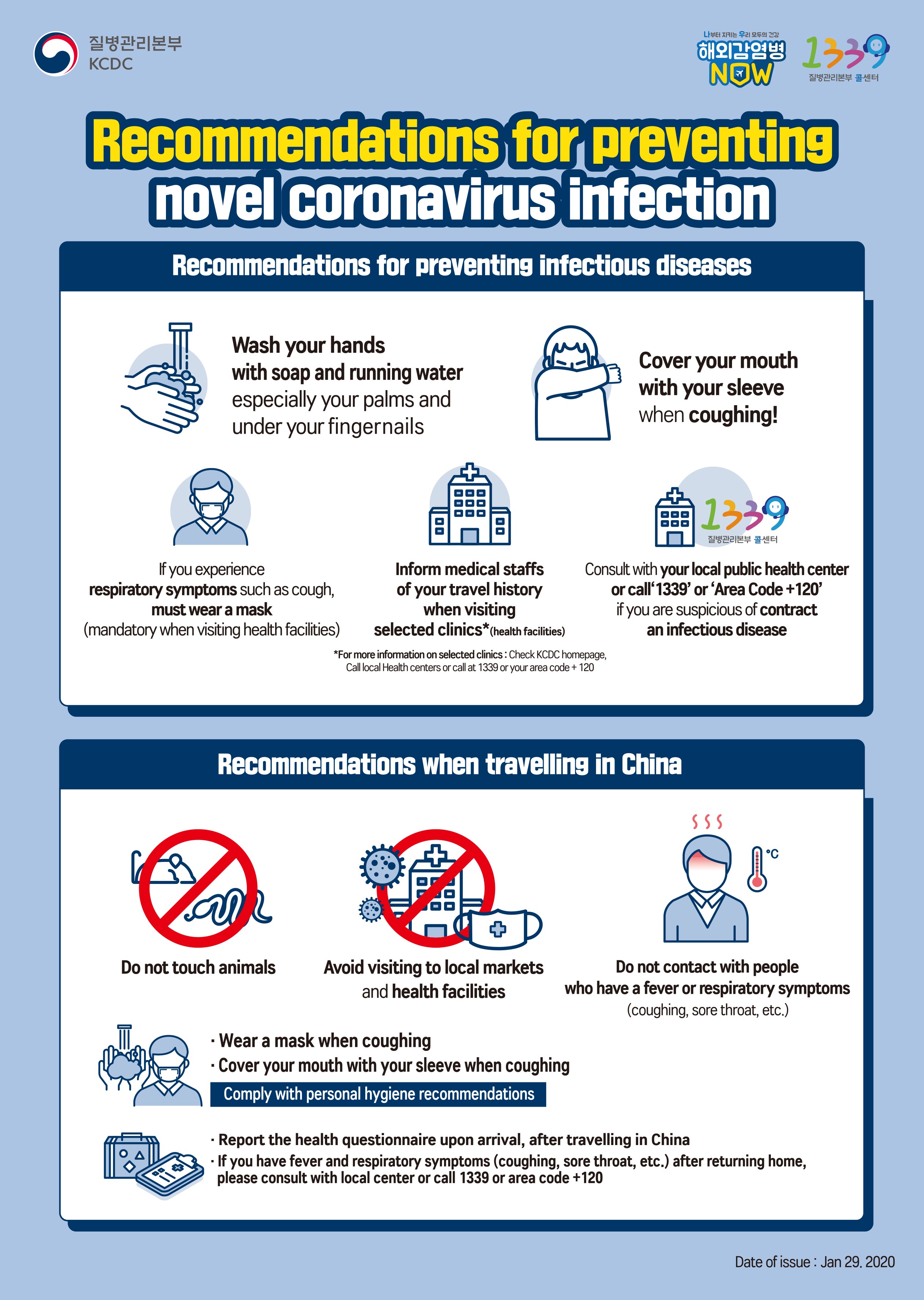 韓国旅行情報のすべて : トリップポーズ http://www.trippose.com
South Korea travel tips and articles : TRIP-PROPOSE http://en.trippose.com
韩国旅游提示和文章 : TRIP-PROPOSE http://cn.trippose.com
韓國旅遊提示和文章 : TRIP-PROPOSE http://tw.trippose.com / http://hk.trippose.com

Suggested popular information of in Korea
Suggested popular information of Esthe/Spa in Korea
Suggested popular information of in Korea
Suggested popular information of Coupon in Korea
(Korea Discount Coupon)
Utilization information
78, Namdaemun-ro, Jung-gu, Seoul
Traffic information
Subway Line 2 Euljiro 1(il)ga (을지로입구)- 205.8m
Subway Line 4 Myeongdong (명동)- 449.2m
Subway Line 2 City Hall (시청)- 549.2m
Subway Line 1 City Hall (시청)- 549.2m
Subway Line 1 Jonggak (종각)- 658.6m
Nearby information
10% OFFCoupon

Seoul > Myeongdong

Seoul > Myeongdong

Opened in 1983, this restaurant serves delicious tonkatsu (Japanese pork cutlet). The secret is in aging thick slices of seasoned pork fillet (150kg total) for three to four days making the meat more tender. The slices are then coated with egg batter and breadcrumbs, and fried in hot oil (160캜) fo

Seoul > Myeongdong

YG Republique is an eat-out brand/restaurant operated and owned by YG Entertainment. The restaurant is a multi-faceted restaurant complex which combines,"Samgiripujutgan( meaning: Three-Way Butcher)," a diet salad cafe called,"3Birds," a pub called, "K-PUB," which

Seoul > Myeongdong

Din Tai Fung was introduced as one of the World's Top 10 Restaurants by the New York Times. This restaurant chain has branches in Japan, China, Hong Kong, Singapore, Indonesia, and other Asian cities as well as in Los Angeles, USA. Handmade xiao long bao are made of fresh ingredients from Korea an

Seoul > Myeongdong

The name of this restaurant means "grandma's noodle soup." Opened in 1958, the restaurant serves guksu made from a traditional recipe handed down to grandma's daughters. While the restaurant looks like an ordinary snack bar, it attracts crowds of customers because of the wonderful flavor of

SERVICECoupon

Seoul > Myeongdong

​

Seoul > Myeongdong
Seoul >

Associated with Eye Matrix of Japan, Eyedaq offers every kind of eyeglasses: from high myopic lenses to progressive lenses and sports glasses. Its main customers include those in need of special eyeglasses: police officers, firefighters, professional sports players (such as football and baseball pla

Seoul > Myeongdong

Innisfree is a mid-price ranged cosmetic brand popular among a wide range of consumers. Deeply loved by teens and young women who share their belief in preserving the balance of nature by purchasing eco-friendly and green life products, the brand focuses on marketing their use of unharmful ingredien

Seoul > Myeongdong

NOON SQUARE is a large shopping complex located at the center of Myeong-dong, known as a Mecca of fashion and culture. It features a wide range of global fashion brands including Mango, Steve Madden, H&M and ZARA, as well as various facilities for leisure, entertainment and dining. In addition, NOON

Seoul > Myeongdong

H&M, established in Sweden in 1947, is a global fashion brand with more than 2,000 stores in over 35 countries throughout the world. There are currently three H&M stores in Korea.The H&M Myeongdong branch no.1 occupies four floors, each with a unique interior, inside Noon Square (shopping mall). It

Seoul > Myeongdong

It's Skin is a clinical skin solution brand whose products are all dermatologist approved. Snail slime creams and lotions and aloe products are very popular among shoppers from overseas. To better serve its international clientele, It's Skin offers free international shipping for purchas

Seoul > Myeongdong

LesMore is a shoe store that carries over 40 shoe brands including Nike, Adidas and Converse.The Myeongdong branch is located in a major tourist area and is popular among Japanese and Chinese tourists. The 2nd floor is designed to emphasize various international brands through a 'shop-in-shop' c

Seoul > Myeongdong

Seatree focuses on developing skin care products for customers looking to maintain their natural beauty and looks. The brand introduces artistic features into their bottle designs and also produces some limited edition cosmetics by collaborating with famous designers, models and artists.

Seoul > Myeongdong

Opened in November 2003, Lotte Young Plaza was the first shopping mall in Korea devoted to casual wear for young people. The mall offers diverse brands as well as a variety of items from accessories to youth casual wear and women's casual wear. Its unique interior designs, convenient location, and t

Seoul > Myeongdong

Specializing in luxury bags made with leather materials and matching accessaries, rosa.K's items are known for their high quality and unique designs. All products are hand-sewn, providing one-of-a-kind collections to rosa.K clientele. Korean designer brand "rosa.K" is
Seoul > Myeongdong

Myeongdong Theater is an exclusive theatrical performance center, which has opened in the building where the National Theater of Korea used to be located. From 1934 to 1973, the National Theater of Korea pioneered Korean arts and culture, functioning as a movie theater, performance hall and art thea

Seoul > Insadong・Jongnon

Myeong-dong, Namdaemun and Bukchang-dong are widely known among international visitors as hot spots for shopping and food. Myeong-dong is a popular destination for shopping, culture, arts and fashion. Major shopping malls such as Lotte Department Store, Shinsegae Department Store, Myeong-dong Mig

Seoul > Myeongdong

Since the main branch's grand opening in 1979, there are now a total of eight Lotte Department Stores in Seoul alone, with stores in Jamsil, Yeongdeungpo, Cheongnyangni, Gwanak, Gangnam, Nowon and Mia, totaling 24 department stores nationwide. The Lotte Department Store Main Branch is locate

Seoul > Myeongdong

Myeong-dong Tourist Information Center provides information on travelling, shopping, attractions and more in Seoul. Visitors can also try on hanbok and hangeul stamp experience as well as visit a gift shop.

Seoul > Myeongdong

The Myeong-dong Tourist Information Center offers a convenient one-stop service center for tourists visiting Korea and offers foreign lagnuage interpretation services in English, Japanese and Chinese. The center is equipped with more than 400 tourism pamphlets (the largest number in Korea) that cove

Seoul >

Seoul Global Cultural Center is located in the heart of Myeong-dong, Seoul's major shopping district. It is more than just an information center. It is an inviting space for global cultural exchange between residents and visitors.The center not only offers information in English, Chinese, and Japane

Seoul > Myeongdong

Seoul Global Cultural Center offers a program that visitors can try on hanbok, the Korean traditional costume. Also, foreign language assistance by professional consultants is available in English, Chinese and Japanese so as to provide information regarding Seoul to the foreigners.

Seoul > Euljiro・Chungmuro・Namsan

T.um is a venue to experience the future of mobile communications. The name T.um comes from the word for "sprout" in Korean and refers to this innovative space from SK Telecom, where the future sprouts with the company's advanced technology. Visitors are offered a chance to activel

Seoul > Myeongdong

Providing products and services for all your skin care needs, the Lee Ji-eun Red Club is located in the bustling area of Myeong-dong, and has several other stores throughout Seoul. The chain of shops offers various programs including skin care, body care, and wedding courses.Perhaps the shop's mos

Seoul > Myeongdong

France's famous beeswax museum, the Musee Grevin, adds the new 4th venue in Seoul, South Korea's capitalafter its opening in Paris, Montreal and Prague. The first Asian subsidiary in Seoul is adding a slew of South Korean hallyu celebrities including Psy, G Dragon as well as figuare skatin
Seoul > Myeongdong

The 'Ibis Ambassador Myeongdong' hotel, which first opened on May 1, 2006, was the fifth hotel to be developed in collaboration with France's 'ACOOR Group' and Korea's 'Ambassadors Group', and the second to open under the 'Ibis' brand. This hotel is located in the center of down

Seoul > Myeongdong

Metro Hotel is located in the heart of Seoul situated in the middle of Myeongdong. The hotel boasts 45 years of tradition, recently having been remodeled with a new look.

Seoul > Myeongdong

Seoul Royal Hotel, nicknamed 'Oasis in the City,' is located in central Seoul in the famous Myeongdong area. It has 306 rooms, banquet halls and several dining facilities. The hotel's location, in particular, is ideal for shopping, and also traveling to other parts of the city by public transportati

Seoul > Myeongdong

The K-POP RESIDENCE Myeongdong 1 is located in Jung-gu, the center of Korea's landmark Myeong-dong area. The residence aims to provide the best services and facilities at reasonable prices for domestic and foreign tourists. As Myeong-dong is surrounded by large department stores, duty free sho

Seoul > Myeongdong

Lotte Hotel Seoul is a first class hotel located in the heart of Seoul in Sogong-dong, equipped with 1,479 rooms, 13 restaurants and bars, 16 grand conference halls and banquet halls, a Club Floor for businessmen, the best duty free shop in Asia, a fitness club, and a variety of other facilities to

Seoul > Seoul City Hall・Gwanghwamun

The Westin Chosun is situated in the heart of the business and shopping center of Seoul, where the embassies, banks, and government offices are also located. In 1999 and 2003, the Westin Chosun was selected as one of the world's top 100 hotels by international financial institutional investors,

Seoul > Myeongdong

Savoy Hotel made its grand opening in 1957 in the heart of Seoul, Myeong-dong, the center of business, tourism, and shopping. Also, the newly refurnished guest rooms provide a sense of Korean tradition while maintaining a contemporary look, offering a variety of large guest rooms, convenience facili

Seoul > Myeongdong

Hotel BonBon is located in Jung-gu, Seoul only 10 seconds away from Subway Line No.2, Euljiro 1-ga station, Gate 2. All tourist attractions in the center of Seoul are within 15 minutes away by walk or subway. Especially, women's dormitory room is operated for individual or group tourists of wo

Seoul >

(Korea Quality Premier Class) The name '57 Myeongdong Hostel' comes from its location '13F, Taepyeongyang Building, 57, Myeongdong 2-gil, Jung-gu, Seoul'. The hotel, which is 5 minute-walk from the airport limousine stop, and 3 minute-walk from Myeongdong Station, offers easy access to adja

Seoul > Euljiro・Chungmuro・Namsan

Located in Toegyeo-ro, Jung-gu, Seoul, Loisir Hotel Seoul Myeongdong is an 18-story building with 7 floors underground. It has a total of 619 rooms in various types ranging from Standard Double/Twin and Superior Twin to Deluxe Twin, commanding a panoramic view of Namsan Mountain and downtown Seoul.
Seoul > Myeongdong

Skiny-tae Aesthetic is designed to be unique and comfortable. The shop is decorated with cozy seating areas that cater to all five senses.

Seoul > Euljiro・Chungmuro・Namsan

Boryeong mud used in this spa is rich in minerals and is gentle enough for even the most sensitive skin types The cheapest price you have ever seen! Must-go places in Korea! Come and experience Korean cultures! One of the popular jjimjilbang in Seou

Seoul > Namdaemun・Seoul-Station

Located in Jungnim-ro, Jung-gu, Siloam Sauna has a convenient location to approach. The sauna uses natural Germanuim water from 300m unground that has an excellent water quality. The sauna has various various hot baths, and other subsidiary facilities for visitors.

Seoul > Insadong・Jongnon

Bourhill Esthetic (est. 2005) is a professional beauty shop located in Daehangno, Seoul. Nationally recognized, certified professional therapists offer hand care, foot care, skin care, and body care treatments. The shop uses only high-end international cosmetic brand products, 80% of which are from

Seoul > Itaewon・Yongsan

Itaewon Land is a 5-story jjimjilbang (Korean spa) with guest rooms available for overnight stays. Its traditional sauna, has a red clay room, flat stone room, and salt room. The water at Itaewon Land was verified by the Korea Institute of Geoscience and Mineral Resources and it is known as the best