Renewal:2016-12-27 15:10:02
Nosabonga Arirang 노사봉가 아리랑 [서울의 자랑스러운 한국음식점]
23, Namdaemun-ro 7-gil, Jung-gu, Seoul (서울특별시 중구 남대문로7길 23 (소공동))
Arirang offers Korean cuisine with its articulate traditional interior and menus. Most menus are traditionally prepared, along with charcoal grill tables for visitors to cook their own meat. Menus consist of high-grade premium hanu (Korean beef) rib eye, charcoal grilled marinated beef ribs, hot-pot bibimbap, and more.
韓国的なインテリアと味を提供するコリアンレストラン「arirang(アリラン)」。クヌギの炭火で焼く韓国産最上級韓牛霜降りロースや王味付けカルビ、石焼きビビンバ、カルビタンなどを味わうことができます。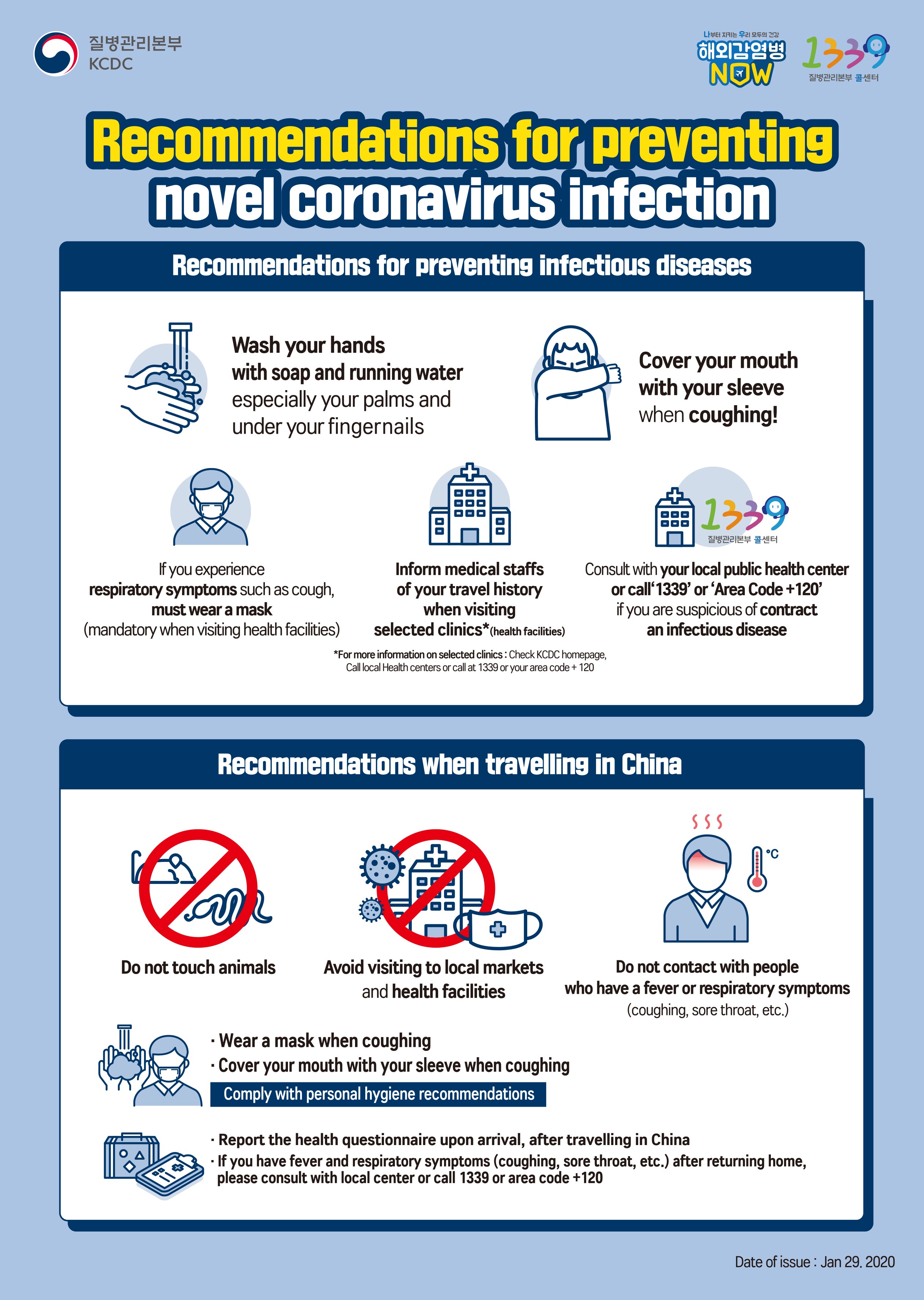 韓国旅行情報のすべて : トリップポーズ http://www.trippose.com
South Korea travel tips and articles : TRIP-PROPOSE http://en.trippose.com
韩国旅游提示和文章 : TRIP-PROPOSE http://cn.trippose.com
韓國旅遊提示和文章 : TRIP-PROPOSE http://tw.trippose.com / http://hk.trippose.com

Suggested popular information of in Korea
Suggested popular information of Esthe/Spa in Korea
Suggested popular information of in Korea
Suggested popular information of Coupon in Korea
(Korea Discount Coupon)
Utilization information
・Specialty Menu : Hanu Galbi (Korean beef ribs)
・Information : • 1330 Travel Hotline: +82-2-1330
(Korean, English, Japanese, Chinese)
• For more info: +82-2-752-1342~3
・Opening date : Aug 12, 2002
・Operating Hours : 11:30-23:30
* Operating hours and closed days may subject to change. Please make a phone inquiry before visiting.
・Parking Facilities : Availalble (50 parking spaces)
・Reservations : Tel: +82-2-752-1342~3
・Closed : Seollal (Lunar New Year's Day) & Chuseok (Korean Thanksgiving Day)
・Maximum Seating Capacity : 130 seats
・Smoking / Non-Smoking : Non-smoking
・Menu :
ㆍHanu Kkotdeungsim (Hanu rib eye roll)
ㆍHanu Sutbul Wang-yangnyeom Galbi (Charcoal grilled, marinated premium beef ribs)
ㆍYangnyeom Bulgogi (Marinated bulgogi)
ㆍDolsot Bibimbap (Hot-pot bibimbap)
ㆍHaemul Pajeon (Seafood and green onion pancake)
ㆍArirang Yangnyeom Galbi Jeongsik (Arirang marinated premium beef ribs set menu)
ㆍHamheung Naemyeon (Hamheung-style cold buckwheat noodles), and more
Restrooms
Gender specific / Available
Subsidiary Facilities
3 Rooms (1st floor - 16 seats / 3rd floor - two 8-seated tables)
Access
[Subway]
Euljiro 1(il)-ga Station (Seoul Subway Line 2), Exit 7.
Walk approx. 210m, turn right.
Walk approx. 100m and you will find it on your left across The Westin Chosun Hotel.

City Hall Station (Seoul Subway Line 1), Exit 7.
Walk approx. 40m, turn left.
Walk approx. 300m and you will find it on your right across The Westin Chosun Hotel.
23, Namdaemun-ro 7-gil, Jung-gu, Seoul
Traffic information
Subway Line 2 Euljiro 1(il)ga (을지로입구)- 298.8m
Subway Line 2 City Hall (시청)- 319.1m
Subway Line 1 City Hall (시청)- 319.1m
Subway Line 4 Myeongdong (명동)- 600.3m
Subway Line 4 Hoehyeon (Namdaemun Market) (회현(남대문시장))- 630.2m
Nearby information
Seoul > Myeongdong

Bonsushi is an 'Edomae Sushi' specialty restaurant, serving the elegant tastes of Tokyo to businessmen at affordable prices, with menu sets starting at 10,000 won. In order to serve dishes at affordable prices, fresh fish, shellfish, and 15 other dishes, including the hard-to-come-by 'Okonomi' are c

Seoul > Euljiro・Chungmuro・Namsan

Bonkatsu Red Label is a premium Japanese restaurant in Korea boasting 11 years of tradition. Founded by the Bon Food System, the establishment brings to you a wide variety of Japanese food through restaurants such as the Bonkatsu Restaurant, Bonkatsu Deli Cafe, Bonsushi, and Bonkatsu Red Label. At t

Seoul > Myeongdong

Palbangmandu is a restaurant serving homemade style mandu (dumplings), located in the B1 floor of Lotte Department Store, Jung-gu, Seoul. Palbang means 'in all directions' in Korean, which carries the message that their mandu will please everyone's palate. By using the freshest fillings

Seoul > Myeongdong

Momoyama is a Japanese restaurant that serves high quality sushi and kaiseki (tasting menu of small, intricate dishes). In addition, it features a sake bar and several private rooms of varying sizes with breathtaking views of Seoul from the 38th floor.

Seoul > Euljiro・Chungmuro・Namsan

Internationally renowned as a Michelin three-star chef, Pierre Gagnaire opened his Seoul restaurant, Pierre Gagnaire à Seoul, on October 1, 2008. This is his fourth restaurant following those restaurants in Paris, Tokyo, and Hong Kong. In fact, he was once ranked first among the 100 top chefs

Seoul >

Peninsula is an authentic Italian restaurant & bar. It serves upscale Middle Italian Tuscan cuisine with a modern twist, enabling customers to taste a variety of Italian delicacies. Pastas and pizzas made from organic flour and fresh seasonal ingredients are offered along with a collection of 50

Seoul > Myeongdong

The Casa Steak steak house recently opened in Myeong-dong at the former location of its parent company, Nolita, the pasta and pizza specialty restaurant brand. At Casa Steak, detailed research and preperation went into their process of making the perfect dry aged steak for their customers. The res
15~35% OFFCoupon

Seoul > Myeongdong

Sogong-dong Underground Shopping Center #65 'Sujengsa' makes accessories through natural crystal which is called 'jasujeong' or 'chimsujeong'. It was mentioned in more than ten Japanese magazines and gained a lot of popularity among Japanese people. The accessories are p

Seoul > Myeongdong

styleNANDA is the offline store of a leading online company specializing in women's fashion. The store sells a variety of women's fashion items.

Seoul > Euljiro・Chungmuro・Namsan

AVENUEL is a Lotte Department Store luxury-brand branch located in Seoul's Gangbuk area. Brilliantly dressed in a "garden & gallery" concept and connected to the Lotte Department Store's main building, AVENUEL offers a wide selection of imported fashion apparel, jewelry a

Seoul > Myeongdong

Opened in November 2003, Lotte Young Plaza was the first shopping mall in Korea devoted to casual wear for young people. The mall offers diverse brands as well as a variety of items from accessories to youth casual wear and women's casual wear. Its unique interior designs, convenient location, and t

Seoul > Myeongdong

Specializing in luxury bags made with leather materials and matching accessaries, rosa.K's items are known for their high quality and unique designs. All products are hand-sewn, providing one-of-a-kind collections to rosa.K clientele. Korean designer brand "rosa.K" is

Seoul > Myeongdong

"Located on the first basement of Lotte Hotel in Jung-gu, Seoul, Saeran Glasses is a specialty eyewear store that opened at the same time as Lotte Department Store and Lotte Hotel in Myeong-dong. Saeran Glasses was originally Severance Optical, which opened in the 1920s first near Seoul Station and

Seoul > Myeongdong

The Lotte Duty Free Shop is located at the center of Seoul, close to popular tourism destinations such as Gyeongbokgung Palace, Mt. Namsan, Itaewon, and popular shopping areas like Namdaemun Market. The Lotte Duty Free Shop is a one-stop shopping complex providing over 30 boutiques that offer shoppe

Seoul > Myeongdong

H&M, established in Sweden in 1947, is a global fashion brand with more than 2,000 stores in over 35 countries throughout the world. There are currently three H&M stores in Korea.The H&M Myeongdong branch no.1 occupies four floors, each with a unique interior, inside Noon Square (shopping mall). It

Seoul > Myeongdong

NOON SQUARE is a large shopping complex located at the center of Myeong-dong, known as a Mecca of fashion and culture. It features a wide range of global fashion brands including Mango, Steve Madden, H&M and ZARA, as well as various facilities for leisure, entertainment and dining. In addition, NOON

5% OFFCoupon

Seoul > Myeongdong

CheongKwanJang Myeong-dong Main Store, which is directly operated by Korea Ginseng Corporation, is a tax refund shop for Korean and foreign shoppers. The store is most frequently visited by customers from China, Hong Kong, and Taiwan, and Chinese and English-speaking staff are on standby for assista
Seoul > Myeongdong

Since the main branch's grand opening in 1979, there are now a total of eight Lotte Department Stores in Seoul alone, with stores in Jamsil, Yeongdeungpo, Cheongnyangni, Gwanak, Gangnam, Nowon and Mia, totaling 24 department stores nationwide. The Lotte Department Store Main Branch is locate

Seoul > Insadong・Jongnon

Myeong-dong, Namdaemun and Bukchang-dong are widely known among international visitors as hot spots for shopping and food. Myeong-dong is a popular destination for shopping, culture, arts and fashion. Major shopping malls such as Lotte Department Store, Shinsegae Department Store, Myeong-dong Mig

Seoul >

Wongudan (Hwangudan) Altar refers to an altar complex for the rite of heaven. The rites were first performed in the Goryeo Dynasty by King Seongjong in the first month of 983 (2nd year of his reign), but was repeatedly adopted and abolished, and eventually stopped at the start of the Joseon Dynasty.

Seoul >

Seoul > Seoul City Hall・Gwanghwamun

The Bank of Korea Museum, open in celebration of the 50th anniversary of the foundation of the Bank of Korea, introduces the history of the currency culture home and abroad through the history and related documents of the Bank of Korea. In doing so, the museum aims to raise public awareness on curre

Seoul > Myeongdong

France's famous beeswax museum, the Musee Grevin, adds the new 4th venue in Seoul, South Korea's capitalafter its opening in Paris, Montreal and Prague. The first Asian subsidiary in Seoul is adding a slew of South Korean hallyu celebrities including Psy, G Dragon as well as figuare skatin

Seoul > Seoul City Hall・Gwanghwamun

Seoul Plaza was established in 2004, and is centrally located by Seoul City Hall. The plaza is shaped like an egg and the full moon. Seoul Plaza hosts a wide array of cultural events including concerts and exhibitions for residents and visitors. The plaza transforms into an outdoor skating rink ever

Seoul > Seoul City Hall・Gwanghwamun

Founded in 1926, Seoul City Hall is a Renaissance-style stone building. Seoul Plaza in front of City Hall is a historic site where the March 1, 1919 (Samil) Independence Movement and the pro-democracy movement in June 1987 were held. It is also a well-known place where tens of thousands of Korean so

Seoul > Myeongdong

Myeongdong Theater is an exclusive theatrical performance center, which has opened in the building where the National Theater of Korea used to be located. From 1934 to 1973, the National Theater of Korea pioneered Korean arts and culture, functioning as a movie theater, performance hall and art thea

Seoul > Seoul City Hall・Gwanghwamun

Stretching approximately 900m in length, Deoksugung Palace Stone-wall Road was Korea's first successful attempt at creating a comprehensive urban space where both people and nature can coexist. The road was built using eco-friendly materials and the utmost precautions were taken to ensure pedestri
Seoul > Seoul City Hall・Gwanghwamun

The Westin Chosun is situated in the heart of the business and shopping center of Seoul, where the embassies, banks, and government offices are also located. In 1999 and 2003, the Westin Chosun was selected as one of the world's top 100 hotels by international financial institutional investors,

Seoul > Myeongdong

Lotte Hotel Seoul is a first class hotel located in the heart of Seoul in Sogong-dong, equipped with 1,479 rooms, 13 restaurants and bars, 16 grand conference halls and banquet halls, a Club Floor for businessmen, the best duty free shop in Asia, a fitness club, and a variety of other facilities to

Seoul > Seoul City Hall・Gwanghwamun

Hotel President is a premium hotel situated near City Hall in central Seoul, a prime location with easy access to the rest of the city. Nearby attractions include the city's ancient palaces, Insadong, Myeongdong, Namdaemun, Dongdaemun, duty-free shops (Dongwha, Lotte), and more. The hotel f

Seoul > Myeongdong

The 'Ibis Ambassador Myeongdong' hotel, which first opened on May 1, 2006, was the fifth hotel to be developed in collaboration with France's 'ACOOR Group' and Korea's 'Ambassadors Group', and the second to open under the 'Ibis' brand. This hotel is located in the center of down

Seoul > Seoul City Hall・Gwanghwamun

The hotel is ideally situated in the center of Seoul, located close to many office areas, major banks, the hotel, and the city's main public transportation junctions. Namdaemun Gate and many shopping areas are not too far, making it convenient for business guests and tourists alike. Also, the hotel

Seoul > Seoul City Hall・Gwanghwamun

Newly furnished up, Hotel Daewoo Inn greets tourists with comfortableness and kind service. Located right next to the City Hall Station the center of tourist attraction in Seoul. You can visit Deoksugung, Gyeongbokgung, Gwanghwamun, and Cheonggyecheon easily and tourists who enjoy shopping can visit

Seoul > Myeongdong

Metro Hotel is located in the heart of Seoul situated in the middle of Myeongdong. The hotel boasts 45 years of tradition, recently having been remodeled with a new look.

Seoul >

Maru Guesthouse, located in Bukchang-dong, Seoul, offers a warm welcome to visitors to its clean and spacious facilities. As the guesthouse is just five minutes' walk from City Hall Station and Hoehyeon Station, guests can easily reach Myeong-dong, Namdaemun Market, and various department stor

Seoul > Myeongdong

Hotel BonBon is located in Jung-gu, Seoul only 10 seconds away from Subway Line No.2, Euljiro 1-ga station, Gate 2. All tourist attractions in the center of Seoul are within 15 minutes away by walk or subway. Especially, women's dormitory room is operated for individual or group tourists of wo

Seoul > Myeongdong

Astoria Hotel is in Chungmuro, mecca of Korean films. The hotel is close to Chungmuro Station Line and is within a 5-minute walk of the Myeong-dong area, allowing guests to enjoy the shopping cultures of Myeong-dong, Namdaemun, and Dongdaemun Markets.
Seoul > Myeongdong

Skiny-tae Aesthetic is designed to be unique and comfortable. The shop is decorated with cozy seating areas that cater to all five senses.

Seoul > Euljiro・Chungmuro・Namsan

Boryeong mud used in this spa is rich in minerals and is gentle enough for even the most sensitive skin types The cheapest price you have ever seen! Must-go places in Korea! Come and experience Korean cultures! One of the popular jjimjilbang in Seou

Seoul > Namdaemun・Seoul-Station

Located in Jungnim-ro, Jung-gu, Siloam Sauna has a convenient location to approach. The sauna uses natural Germanuim water from 300m unground that has an excellent water quality. The sauna has various various hot baths, and other subsidiary facilities for visitors.

Seoul > Insadong・Jongnon

Bourhill Esthetic (est. 2005) is a professional beauty shop located in Daehangno, Seoul. Nationally recognized, certified professional therapists offer hand care, foot care, skin care, and body care treatments. The shop uses only high-end international cosmetic brand products, 80% of which are from

Seoul > Itaewon・Yongsan

Itaewon Land is a 5-story jjimjilbang (Korean spa) with guest rooms available for overnight stays. Its traditional sauna, has a red clay room, flat stone room, and salt room. The water at Itaewon Land was verified by the Korea Institute of Geoscience and Mineral Resources and it is known as the best

Seoul > Sinchon・Ewha Womans University

Ara Therapy offers excellent health care services and a cozy ambience at a reasonable price to all kinds of customers such as couples, family, and friends, regardless of age and gender. Services include foot-bathing and a free cup of healthy tea. Visitors can relieve their fatigue, listening to clas