Renewal:2017-01-19 14:34:37
Yurimmyeon 유림면
139-1, Seosomun-ro, Jung-gu, Seoul (서울특별시 중구 서소문동 16중구 서소문동 16)
Yurimmyeon, located near City Hall Station, has been serving up noodles for 50 years. This restaurant has been passed down through three generations. They serve six menus cooked with only ingredients grown in Korea.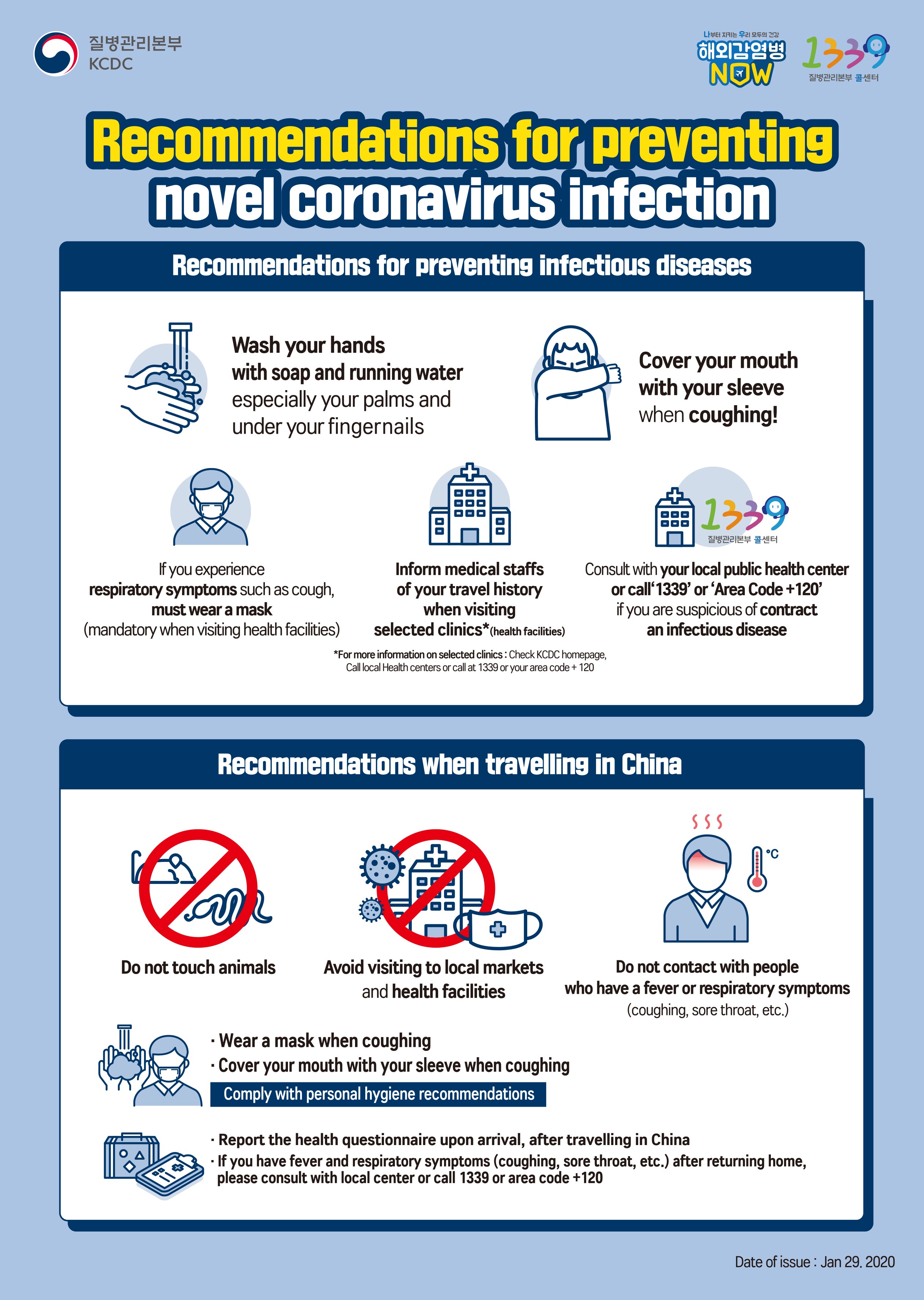 韓国旅行情報のすべて : トリップポーズ http://www.trippose.com
South Korea travel tips and articles : TRIP-PROPOSE http://en.trippose.com
韩国旅游提示和文章 : TRIP-PROPOSE http://cn.trippose.com
韓國旅遊提示和文章 : TRIP-PROPOSE http://tw.trippose.com / http://hk.trippose.com

Suggested popular information of in Korea
Suggested popular information of Esthe/Spa in Korea
Suggested popular information of in Korea
Suggested popular information of Coupon in Korea
(Korea Discount Coupon)
Utilization information
・Specialty Menu : Memil Guksu
(Buckwheat noodles)
・Information : • 1330 Travel Hotline: +82-2-1330
(Korean, English, Japanese, Chinese)
• For more info: +82-2-755-0659
・Opening date : 1960
・Operating Hours : 11:00-20:30
・Reservations : Tel: +82-2-755-0659 (Reservations available for afternoon only)
・Structure Size : Land area : 100㎡
・Maximum Seating Capacity : 107 seats (1F: 43 seats / 2F: 64 seats)
・Smoking / Non-Smoking : Non-Smoking
・Menu : Memil Guksu (buckwheat noodles)
Bibim Memil (buckwheat noodles with red hot pepper paste/8,000 won)
Bibim Guksu (noodles with vegetables and red hot pepper paste/7,000 won)
Naembi Udong (udon noodles in a hot pot)
*Prices are subject to change.
Access
[Subway]
Get off at City Hall Station (Seoul Subway Line 1 or 2), Exit 12.
Upon exiting the station, turn left towards Deoksugung Doldam-gil.
Go 30m and turn left, and Yurimmyeon is 30m ahead.
139-1, Seosomun-ro, Jung-gu, Seoul
Traffic information
Subway Line 2 City Hall (시청)- 105.4m
Subway Line 1 City Hall (시청)- 105.4m
Subway Line 2 Euljiro 1(il)ga (을지로입구)- 609.3m
Subway Line 4 Hoehyeon (Namdaemun Market) (회현(남대문시장))- 664.2m
Nearby information
Seoul >

Though the restaurant Nolbumandu's specialty used to be son-mandu (handmade dumplings), the restaurant is now even more famous for its tasty "jokbal" (glazed pig's feet), which is by far the most popular item on its menu. The menu also includes tteok-manduguk (dumpling soup

Seoul > Seoul City Hall・Gwanghwamun

This restaurant has been famous for its charcoal-grilled food since 1972, and is especially well known for its spicy seasoning made from powdered red pepper, garlic, and ginger. Pork is mixed with the seasoning, giving it the characteristic red color and unique flavor, and then grilled over hot coal

Seoul > Namdaemun・Seoul-Station

This shabu shabu restaurant usesi high-quality Korean beef and is famous because of its gravy and tender meats. Organic vegetables and wild flowers delivered from various places such as Ulleung Island and Jirisan Mountain give a delicious taste. Also, the rice porridge after having a noodle casserol

Seoul >

This restaurant serves Japanese-style, traditional pufferfish specialties. With almost half-century of experience in pufferfish cuisine, the owner of Songwon was trained in Teppan, Japan and remains a special member of the Japanese Pufferfish Federation. The restaurant also offers eel, sukiyaki, and

Seoul > Seoul City Hall・Gwanghwamun

Masan Place is located in a famous food alley near Seoul City Hall. The restaurant has been in operation for over 40 years, being most well known for their soegogi gukbap (beef rice soup) and modeum jeon (assorted pancakes). The latter comes with pan-fried oysters, seafood, and other ingredients. Th

Seoul > Seoul City Hall・Gwanghwamun

Jinju Hall (진주회관) is a restaurant specializing in Kongguksu (chilled white soybean noodle soup) with over 40 years of history. Renowned for its rich soup of cold noodles, the restaurant uses fresh soybeans grown in Gangwon-do. The dishes are not only nutritious, but also effective in restori

Seoul > Myeongdong

Well-known among both Koreans and foreigners, this restaurant has been specializing in traditional Korean dishes for more than 50 years. Its gopdol bibimbap is patented and also the most popular dish in the restaurant.
15~35% OFFCoupon

Seoul > Myeongdong

Sogong-dong Underground Shopping Center #65 'Sujengsa' makes accessories through natural crystal which is called 'jasujeong' or 'chimsujeong'. It was mentioned in more than ten Japanese magazines and gained a lot of popularity among Japanese people. The accessories are p

Seoul > Namdaemun・Seoul-Station

Cheong Kwan Jang is Korea's leading producer of six-year-old Korean red ginseng products, which are sold nationwide as well as in over 60 countries worldwide including the United States, Japan, Hong Kong and Taiwan. Located in close proximity of major tourist attractions, the main Cheong Kwang Jang

Seoul > Namdaemun・Seoul-Station

Also called Mungu (Stationery) Street, Mungu Shopping Center is home to colorful stationery, toys, and wrapping materials. Because of its colorful items, the center has attracted many Japanese tourists and producers interested in stationery and toys. A slew of camera shops on the outskirts of the ce

Seoul > Myeongdong

Arirang Shopping is a traditional shop that carries ceramics, mother-of-pearl lacquerware, and many other Korean folk souvenirs. Located inside Namdaemun Market, Arirang Shopping has been featured on many websites overseas and is popular among international tourists. The best selling items at the st

Seoul > Namdaemun・Seoul-Station

Namdaemun Ginseng Market is found along the central path of Namdaemun Market located on Namdamun-ro (St.). Here, over 20 shops stand close together in the market. There are 7 other ginseng shops in a ginseng distribution center located on the second floor of Namdaemun Theatre in Namdaemun Market. He

Seoul > Myeongdong

"Located on the first basement of Lotte Hotel in Jung-gu, Seoul, Saeran Glasses is a specialty eyewear store that opened at the same time as Lotte Department Store and Lotte Hotel in Myeong-dong. Saeran Glasses was originally Severance Optical, which opened in the 1920s first near Seoul Station and

Seoul > Namdaemun・Seoul-Station

Burdeng Children's Clothing Shopping Center offers diverse clothing items and accessories for adults and children in particular. It is one of the largest distributors of children's clothing in Korea. High quality children's clothing is available at inexpensive prices for both retail and wholesale pu

Seoul > Euljiro・Chungmuro・Namsan

AVENUEL is a Lotte Department Store luxury-brand branch located in Seoul's Gangbuk area. Brilliantly dressed in a "garden & gallery" concept and connected to the Lotte Department Store's main building, AVENUEL offers a wide selection of imported fashion apparel, jewelry a

Seoul > Myeongdong

styleNANDA is the offline store of a leading online company specializing in women's fashion. The store sells a variety of women's fashion items.
Seoul > Seoul City Hall・Gwanghwamun

Stretching approximately 900m in length, Deoksugung Palace Stone-wall Road was Korea's first successful attempt at creating a comprehensive urban space where both people and nature can coexist. The road was built using eco-friendly materials and the utmost precautions were taken to ensure pedestri

Seoul > Seoul City Hall・Gwanghwamun

Inhwamun Gate used to be the main gate before the main hall, Junghwajeon Hall, was built. The palace was expanded in 1902, building Junghwajeon Hall, Junghwamun Gate and Jowonmun Gate in order to furnish the sytem of law books. After that, the site for Inhwamun Gate became the site for Geongeukmun G

Seoul > Seoul City Hall・Gwanghwamun

Jeongdong Observatory is located on the 13th floor of Seoul City Hall Seosomun building. With a cafe inside the observatory, visitors can enjoy a drink while gazing upon the magnificent view of Deoksugung Palace. In addition, the walls of the cafe are decorated with photos of old Jeongdong for visit

Seoul > Seoul City Hall・Gwanghwamun

Located at the corner of Seoul's busiest downtown intersection, Deoksugung Palace is famous for its elegant stone-wall road. It is also the only palace that sits alongside a series of western style buildings that add to the uniqueness of the surrounding scenery. Deoksugung Palace originally be

Seoul > Seoul City Hall・Gwanghwamun

Seoul Museum of Art (SeMA) is a Korean modern art museum conveniently located in the Deoksugung Palace area near Jeongdong Theater (traditional performances) and Nanta Theater. SeMA is a 3-story building with 6 exhibition halls, a lecture hall for educational programs, and a library where art-rel

Seoul > Seoul City Hall・Gwanghwamun

Seoul Plaza was established in 2004, and is centrally located by Seoul City Hall. The plaza is shaped like an egg and the full moon. Seoul Plaza hosts a wide array of cultural events including concerts and exhibitions for residents and visitors. The plaza transforms into an outdoor skating rink ever

Seoul > Seoul City Hall・Gwanghwamun

National Museum of Modern and Contemporary Art, Deoksugung was originally built as an annex to the National Museum of Contemporary Art. It specializes in seeking out and researching modern art, and also in exhibiting and preserving it. You can see classical works of modern art when you visit Nationa

Seoul > Seoul City Hall・Gwanghwamun

Founded in 1926, Seoul City Hall is a Renaissance-style stone building. Seoul Plaza in front of City Hall is a historic site where the March 1, 1919 (Samil) Independence Movement and the pro-democracy movement in June 1987 were held. It is also a well-known place where tens of thousands of Korean so

Seoul >

Established in 1976, Cecil Theater is a very prominent theater. The first five Korean Film Festivals were held here, making it the heart of Korean theaters. It is a theater steeped in tradition, and was reopened not long ago, with its facilities modernized. The high and narrow stage was lowered for

Seoul >

Seoul Library provides access to a wide range of documents and materials about Seoul Metropolitan City. Visitors will find diverse resources related to the city including, history, culture, urban planning, transportation, environmental issues, administration, reports on outbound visitors, research d
Seoul > Seoul City Hall・Gwanghwamun

The hotel is ideally situated in the center of Seoul, located close to many office areas, major banks, the hotel, and the city's main public transportation junctions. Namdaemun Gate and many shopping areas are not too far, making it convenient for business guests and tourists alike. Also, the hotel

Seoul > Seoul City Hall・Gwanghwamun

Newly furnished up, Hotel Daewoo Inn greets tourists with comfortableness and kind service. Located right next to the City Hall Station the center of tourist attraction in Seoul. You can visit Deoksugung, Gyeongbokgung, Gwanghwamun, and Cheonggyecheon easily and tourists who enjoy shopping can visit

Seoul >

Located in "Youth Street" near Sinchon Station, Seoul, Y Hotel operates a heat-exchanging system 24/7 to maintain a pleasant environment and clean air. The hotel is also equipped with a state-of-art water softener and offers guests an opportunity to enjoy artificial sea bathing. In addit

Seoul > Myeongdong

Astoria Hotel is in Chungmuro, mecca of Korean films. The hotel is close to Chungmuro Station Line and is within a 5-minute walk of the Myeong-dong area, allowing guests to enjoy the shopping cultures of Myeong-dong, Namdaemun, and Dongdaemun Markets.

Seoul > Namdaemun・Seoul-Station

Located in the lively downtown are of central Seoul, Fraser Place Namdaemun hotel features 252 modern and comfortable guest rooms. The hotel offers excellent views of Namdaemun (Sungnyemun) Gate and its surrounding area. Fraser Place Namdaemun appeals to both leisure and business travelers thanks to

Seoul >

Maru Guesthouse, located in Bukchang-dong, Seoul, offers a warm welcome to visitors to its clean and spacious facilities. As the guesthouse is just five minutes' walk from City Hall Station and Hoehyeon Station, guests can easily reach Myeong-dong, Namdaemun Market, and various department stor

Seoul > Seoul City Hall・Gwanghwamun

Hotel President is a premium hotel situated near City Hall in central Seoul, a prime location with easy access to the rest of the city. Nearby attractions include the city's ancient palaces, Insadong, Myeongdong, Namdaemun, Dongdaemun, duty-free shops (Dongwha, Lotte), and more. The hotel f

Seoul > Seoul City Hall・Gwanghwamun

The Westin Chosun is situated in the heart of the business and shopping center of Seoul, where the embassies, banks, and government offices are also located. In 1999 and 2003, the Westin Chosun was selected as one of the world's top 100 hotels by international financial institutional investors,

Seoul > Seoul City Hall・Gwanghwamun

Koreana Hotel has been one of the top notch traveler's picks for more than 30 years, having business motto 'comfort for our customers.'The hotel is located at the Gwanghwamun fourway intersection, at the heart of Seoul, and provides 345 guest rooms. Amongst its dining facilities, the hotel boas

Seoul >

New Kukje Hotel has 142 guestrooms and several subsidiary facilities including a banquet hall, a men's sauna and a restaurant. Moreover, its location, in central Seoul, provides guests with easy access to heritage sites such as Deoksugung Palace and Gyeongbokgung Palace, cultural attractions such as
Seoul > Myeongdong

Skiny-tae Aesthetic is designed to be unique and comfortable. The shop is decorated with cozy seating areas that cater to all five senses.

Seoul > Namdaemun・Seoul-Station

Located in Jungnim-ro, Jung-gu, Siloam Sauna has a convenient location to approach. The sauna uses natural Germanuim water from 300m unground that has an excellent water quality. The sauna has various various hot baths, and other subsidiary facilities for visitors.

Seoul > Euljiro・Chungmuro・Namsan

Boryeong mud used in this spa is rich in minerals and is gentle enough for even the most sensitive skin types The cheapest price you have ever seen! Must-go places in Korea! Come and experience Korean cultures! One of the popular jjimjilbang in Seou

Seoul > Insadong・Jongnon

Bourhill Esthetic (est. 2005) is a professional beauty shop located in Daehangno, Seoul. Nationally recognized, certified professional therapists offer hand care, foot care, skin care, and body care treatments. The shop uses only high-end international cosmetic brand products, 80% of which are from

Seoul > Sinchon・Ewha Womans University

Ara Therapy offers excellent health care services and a cozy ambience at a reasonable price to all kinds of customers such as couples, family, and friends, regardless of age and gender. Services include foot-bathing and a free cup of healthy tea. Visitors can relieve their fatigue, listening to clas

Seoul > Itaewon・Yongsan

Itaewon Land is a 5-story jjimjilbang (Korean spa) with guest rooms available for overnight stays. Its traditional sauna, has a red clay room, flat stone room, and salt room. The water at Itaewon Land was verified by the Korea Institute of Geoscience and Mineral Resources and it is known as the best