Renewal:2019-07-07 15:40:21
SAPDAY - Hannam Main Branch 스파데이 한남동 본점
401 Liberty House 4th FL 258 Hannam dong Yongsangu, Seoul, South Korea (서울시 용산구 한남동 258번지 현대 리버티하우스 4F)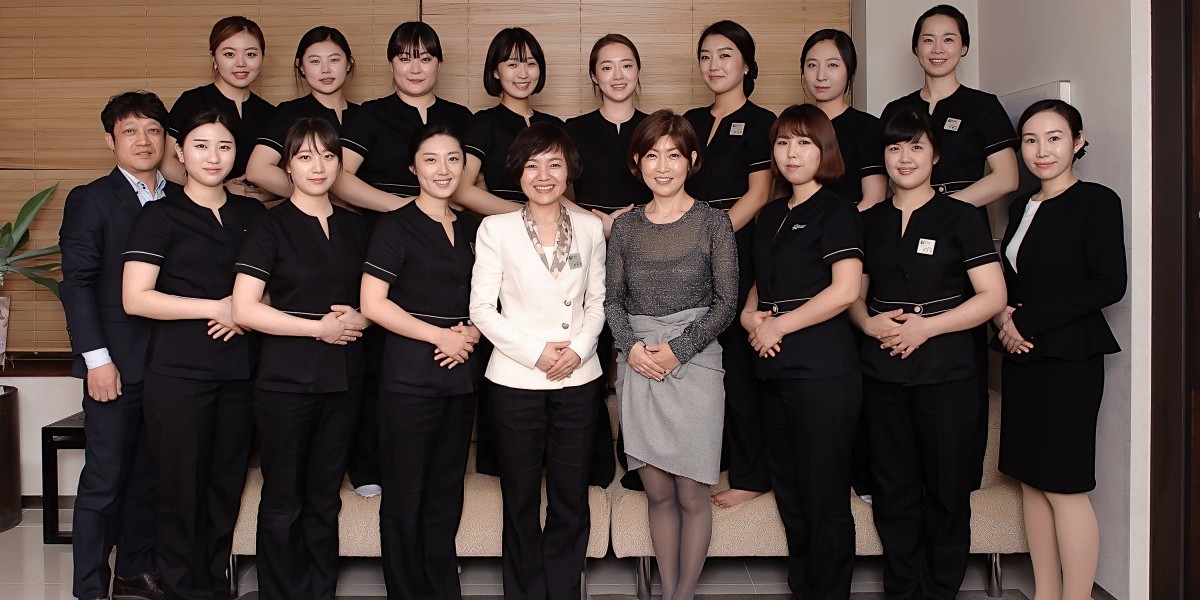 Original massage therapy inspired by the Orient and the Occident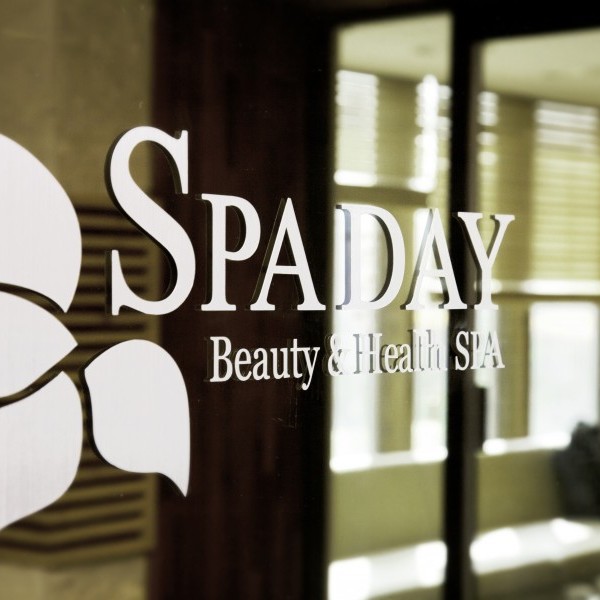 Famous for opening spa parties for the high society of Korea and elsewhere, SPADAY first opened in Washington D.C., USA in 1991 as Infinity Plus. By outgrowing the basic western style of techniques and service menus and inventing various wellness programs, it became an enormously popular spa in the Washington D.C. area.
Coming to Korea in 1998, SPADAY applied the Japanese spa system to the standard therapies and techniques it had, causing extreme recognition as Korea's best place of interest (also known as "hot spot") from the residents living in Korea and the foreigners visiting Korea.
SPADAY always invents and creates every spa therapy itself. It is a place where one can experience and enjoy the exquisiteness of massage that has never been felt before from anywhere else in the world.
Currently, lt is preparing a natural, oriental medical spa therapy. And continuing on in the future, SPADAY will mesmerize people internationally with its new spa therapies that cannot be experienced anywhere other then SPADAY.
Furthermore, interest in medical spas, the current trend, is increasing. SPADAY possesses numerous new spa items that are attempted nationwide for the first time. Trained for 7 to 10 years in SPADAY, there are 12 staff member who teach techniques all the time.
Hot Stone Massage is one of SPA DAY Signature Therapy
A little piece of heaven in the middle of one of the busiest are of Seoul.
Hot Stone Massage is one of SPA DAY Signature Therapy, This ancient therapy uses the therapeutic heat from stones which is slowly released into the heart of the muscle allowing the therapist to access the deeper muscle layers. Warmed oils are massaged deeply into the body for maximum relaxation. Some of the most well-known benefits are decrease in pain and muscle spasms, reduction of stress, increase of flexibility in joints. However did you know that Hot Stone Massage by improving circulation is also known to help with Insomnia, depression and even improves our metabolism?
Want a Clear, Healthy Skin with noticeable Tighter Pores? Ultrasound facial treatment is the ANSWER!! A large variety of skin types benefit from ultrasound facial treatments. Ultrasound exfoliate dead skin without leaving any redness and irritation, it removes oil, dirt and seb
Therapist Jeong Hye Na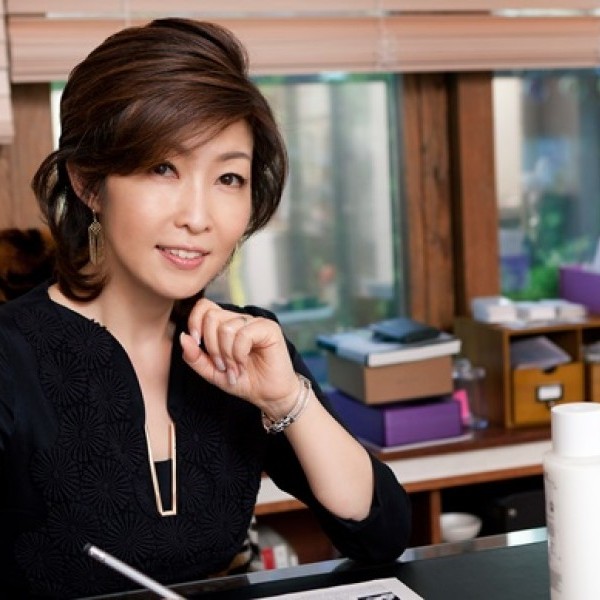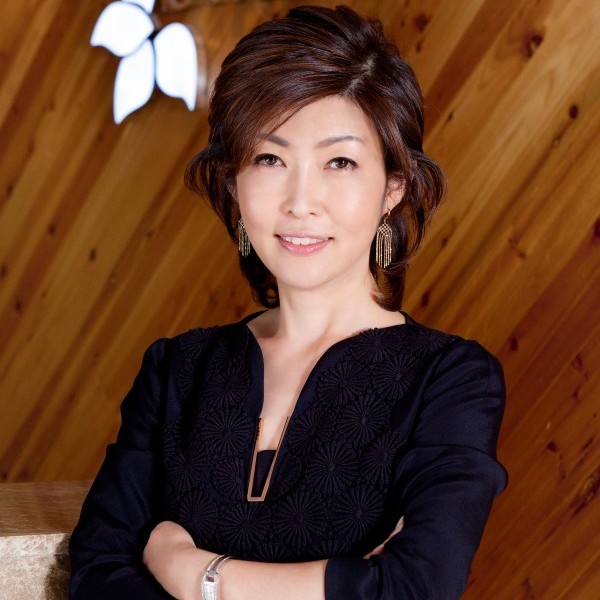 In 1987 Beauty Stylist and Well Being Therapist Jeong Hye Na opened in both Washington and Virginia her own Spa. Moving back to Korea she opened the very first New York Style Spa where her goal is to go above and beyond your expectation of what a massage therapy would be. Providing her guests with continuous high quality and cutting-edge cosmetic and massage therapy. Today on the 4th floor of the Liberty House building in Hannam-dong, one of the busiest area of Seoul you will find a hidden oasis, with the atmosphere of a sanctuary, calm and completely private. This is what makes Spa Day unique and welcoming to both local and international guests.
What is the difference between Swedish and Deep Tissue Massage? Swedish massage therapy is often use to relieve stress, relax and improve circulation and preassure is adjusted to each individual. Deep Tissue Massage works on your deeper layers of muscles breaking up eventual knots that cause pain to a particular part of your body and it usually involves more preassure :) At SPA DAY we offer specialized therapiests in both field so don't hesitate to stop by.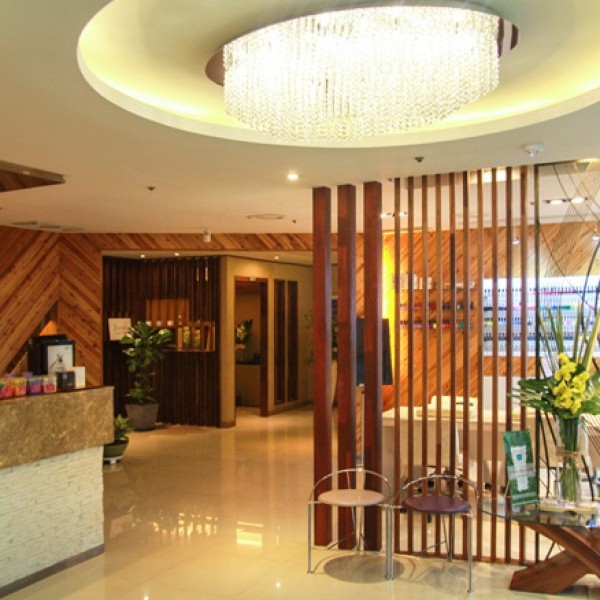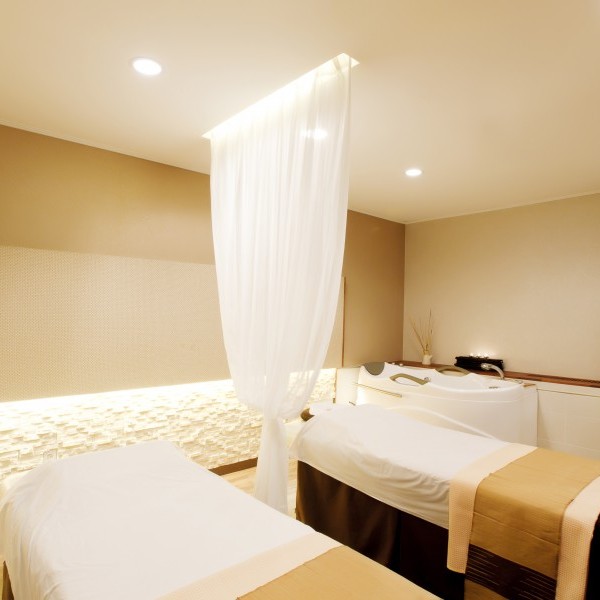 SPA DAY★NEWS
SPADAY fully applies the strong positive aspects of each of the eastern and western styles into creating its own therapies and outstanding techniques. Thus, SPADAY is always introduced on the media both domestically and internationally.
Japan
1999年 Japan・東京TBC「Korea's Spots : Spa」
2000年 Japan・九州KBC 「Going to Korea」
2000年 Japan・朝日TV 「Experiencing Korean Massage」
2001年 Japan・フジTV 「Spa with Stars」
2002年 JapanTV &東京TBS 「Going to the World Cup in Korea」
2004年 Japan・東京TBS 「Spas with Special Therapies」
2006年 JapanTV 「Enjoying Spa with Celebrities」/日本MTV 「Natural Spa Therapy」
2007年 Japan・九州KBC「Celebrity Preference Spas」
Korea
2004年 KBS1「Healthy Lifestyle」
2005年 CBS 「Introducing Well-Bing」/KBS2 「Stone Therapy with Family」
2006年 SBS 「How to Make Beautiful Slim Legs」/MBC 「How to Make Natural Beauty」
/KBS1「Spas with Many Special Therapies」/MBC「Spas for Lovers」
2007年~ 
KBS1「Stone Therapy and the Effects of the Human Body」
TV Seoul 「Preferred Spas」
MBC「Detoxification from the Lower Body」/KBS1 "Health and Beauty Care for Celebrities"
KBS2 「Good Morning Star」/MBC「Head and Scalp Therapy」
MBC「Special Relaxation : Ear Therapy」
MBC「Spas for Luxurious Relaxations」
KBS2「Morning Wide News」
TVN「Special Therapy」/MBC「Therapies for a Healthy Scalp」
Newspaper / Magazine
Joong Ang Newspaper/Kyung Hyang Newspaper/Moon Hwa Newspaper/Korea Times/Chosun Newspaper/Seoul Newspaper/Woman's Joong Ang/Allure/Vogue/GQ/Cosmopolitas/ W Magazine/ Singles/SPA Guide/Lady Kyung Hyangなど
SPA DAY BEAUTY & HEALTH SPA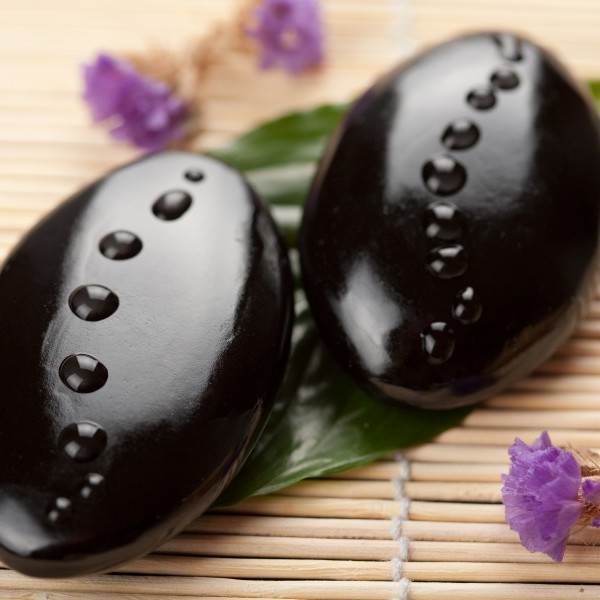 SPADAY attempts to use a variety of techniques according to the data and clinical status of worldwide clients. Every year, new spa menus are invented in SPADAY.
What is Shiatsu?
Shiatsu comes from a Japanese therapeutic massage technique of deep sensitive pressure using thumbs, fingers and hands 838 points in our body. These points can be found on the muscles, nerves blood vessels, lymph vessels, bones and endocrine glands. This Therapy regulates your nervous system and promotes natural healing by stimulating chemical responses within your body, which are released through the releasing of hormones during the massage.
SPADAY is introduced in the media every year as a spa that uses oriental medical herbs in each of its own therapies to achieve remarkable natural healing therapy effects. Examples of these therapies include detoxification, abatement of swollenness, diet programs (body slimming and face minimizing), ear therapy, etc.
おススメ新メニュー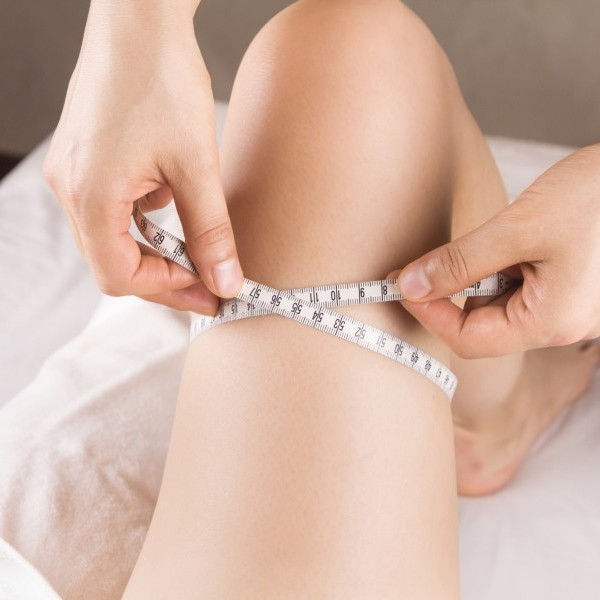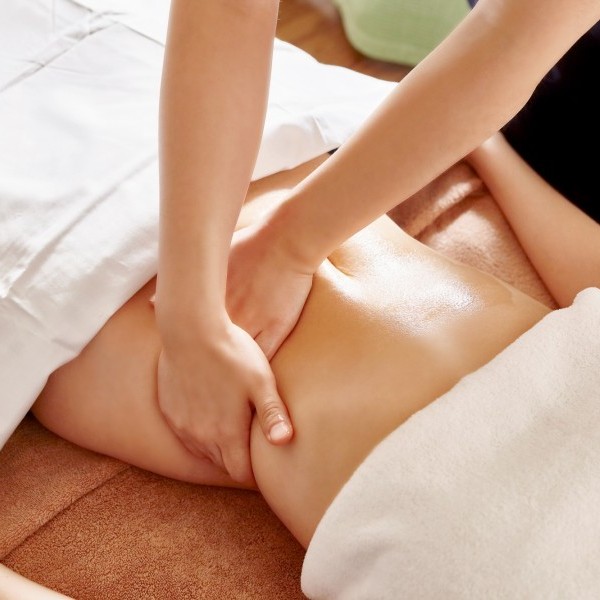 Body Care
Signature Body Relaxation
Relieve tense miscues and muscle pain.
Aroma Stone Therapy
A Course 60Min 110,000won
B Course 90Min 143,000won
Swedish
A Course 90Min 154,000won
Shiatsu(Deep Tissue)
A Course 60 Min 132,000 won
B Course 90 Min 176,000 won
Detox
Relieve swelling caused by poor body circulation, brighten dull skin, and relax muscles and joints with herbs in this deep tissue therapy.
1. Hot Gold Stone Therapy 2. Noni Oil Therapy 3. Color Jam Therapy(Hormone Therapy)
A Course 80Min 165,000won(Upper Body, Legs)
B Course 100Min 209,000won(A + Midsection)
C Course 120Min 264,000won(Whole Body)
Slimming
Minimize cellulite and slim down.
Special Whole Body Slimming
A Course 120Min 275,000won
B Course 140Min 330,000won
Partial Body Slimming
A Course 30Min 88,000won(Thighs, Hip, Midsection)
B Course 30Min 88,000won(Back, Arms, Decollate)
*18 Treatment Package 990,000won/1 Treatment 55,000won
SPA Package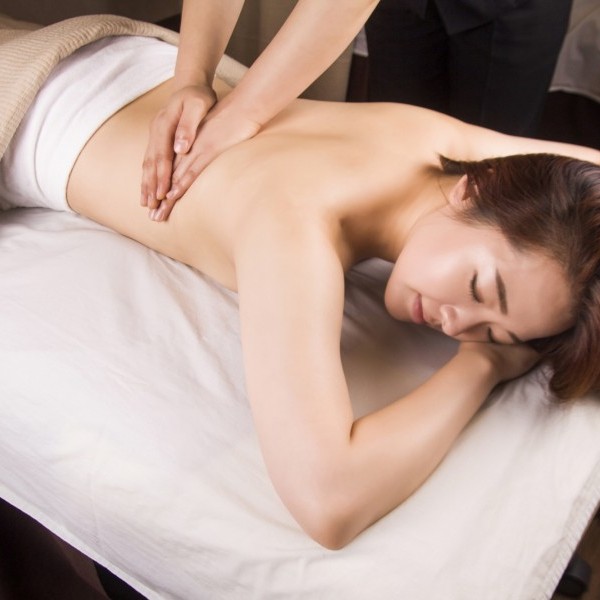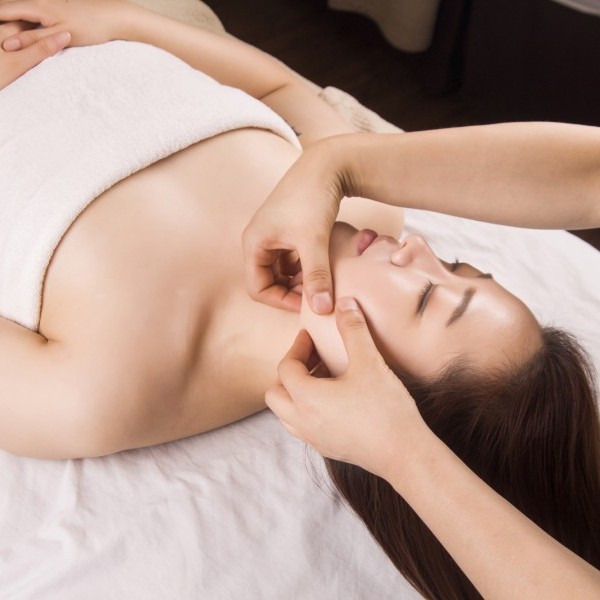 SPADAY Signature Program – Cloud 9
Back & foot Scrub → Scalp Detox Care → Whole body Aroma therapy → Special Rejuvenating facial
180Min 480,000
SPADAY Signature Program – Royal
Foot spa → Ear therapy → Whole Body signature therapy→ Rejuvenating facial → Head Care
160Min 400,000won
SPADAY Signature Program – Gold
Foot spa → Whole Body signature therapy→ Rejuvenating facial → Head Care
140 Min 320,000won
SPADAY Signature Program – Deluxe
Foot Spa → Upper Body Aroma Therapy & Foot Reflexology Care → Signature Mini facial → Head Care
120 Min 220,000 won
SPADAY Signature Program – Relax
Foot spa → Whole Body signature therapy→ Foot Reflexology Care → Signature Mini facial
100Min 165,000won
Facial Care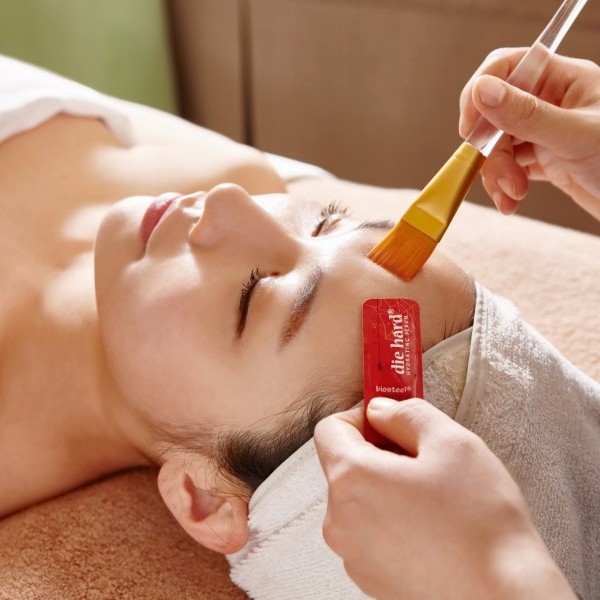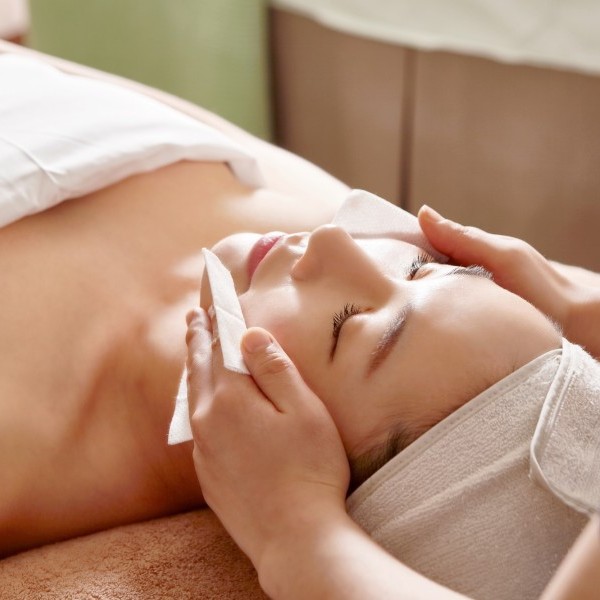 Facial Care
Signature Facial
Deep cleanse dry and dull skin
1. Moisture Care 2. Sensitive Care 3. Deep Cleansing & Moisture Care
A Course 60 Min 77,000 won
B Course 80 Min 132,000 won
Rejuvenating Facial
Supply nutrients for skin elasticity and lifting effects.
1. Brightening Care 2. Lifting/Elasticity Care 3. Collagen/Elastin Strengthening Care(Lifting, Elasticity)
A Course 90Min 165,000own
B course 90Min 198,000won
Detox Facial
Care for troubled skin, acne, whiteheads and blackheads
1. Acne Care 2. Troubled Skin Care 3. Blackhead, Whitehead Care
A Course 70Min 143,000won
B Course 90Min 165,000won
SPADAY'S Time reserve care
Sculpt the jaw line white tightening pores
1. facial Sculpting Care 2. Pore Care
A Course 90 Min 275,000 won
B Course 90Min 330,000won
スペシャルデースパコース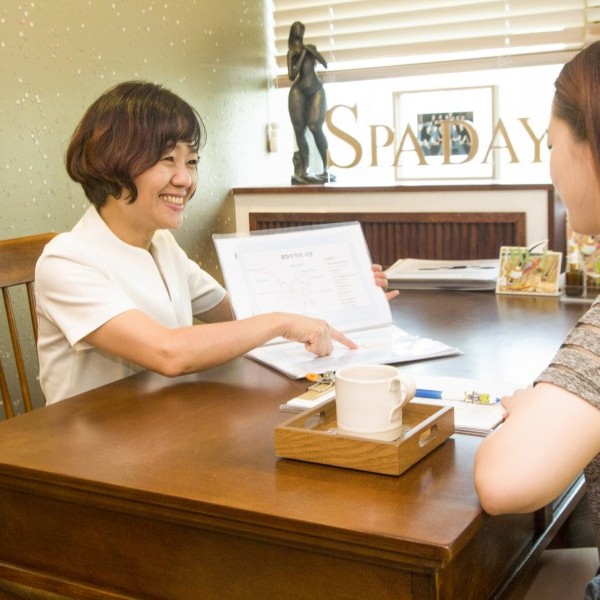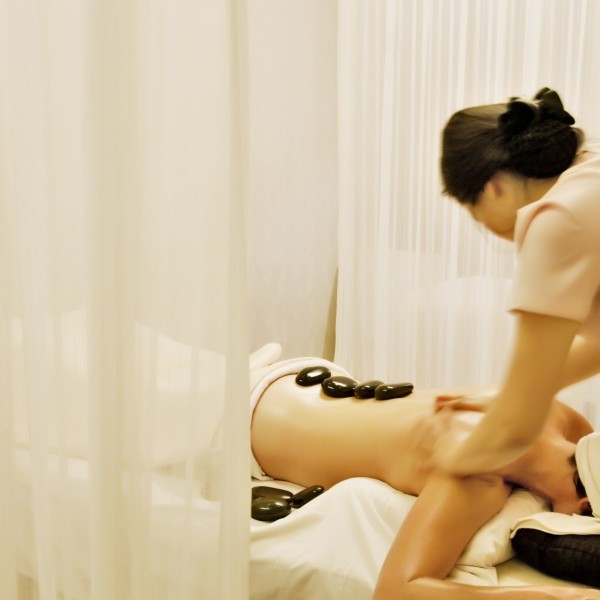 Postpartum Care
Relieve swelling, balance the pelvis, and detoxify the uterus after giving birth.
A Course 90Min 220,000won
B Course 120Min 275,000won
Breastfeeding Care
Help with smooth breastfeeding after giving birth.
30Min 55,000won
Pedicure Treatment
Regular Pedicure(Dry Skin Removal & Heel File not Included) 33,000won
Regular Pedicure B(Dry Skin Removal & Heel File Included)+ Scrub 55,000won
Deluxe Pedicure (Regular Pedicure B + Moisturizing Cream) 60,500won
Super Deluxe Pedicure (Regular Pedicure B + Paraffin Cream) 71,500won
Gel Color with Pedicure 33,000won
Polish Change 16,500won
Toe Nail Repair 11,000 won
Feet Paraffin Treatment 22,000 won
Skin Exfoliation 33,000 won
Nail & Pedicure
Nails
Manicure 22,000won
Deluxe Manicure(Including Scrub + Moisturizing Cream) 33,000won
Super Deluxe Manicure(Including Scrub+Paraffin Cream) 38,500won
Polish Change 16,500won
Hand Paraffin Treatment 16,500won
Gel Nails(Including Manicure)
Gel One Color(+Care) 55,000won
French Gel Color(+Care) 66,000won
Gradation Gel Color(+Care) 88,000won
Full Tip of Nails with Gel(+Care) 132,000won
French Tip with Gel(+Care) 110,000won
Fill In(EA10,000won) 110,000won
Silk Extension(EA10,000won) 110,000
Gel Take Off 20,000won
Gel Take Off(SPADAY/Pedicure) 10,000won
Waxing
Full Leg 77,000won
Half Leg 49,500won
Bikini 33,000won
Brazilian Bikini Wax 99,000won
Under Arm 27,500won
Back Wax 66,000won
Full arm 66,000won
Eye Brow Wax 16,500won
Upper Lip 11,000won
Chin Line 22,000won
Utilization information
・Closed : Closed on every Wednesday,Chuseok and Seollal
・Operating Hours : Business hours : Mon: 11 AM - 21 PM Tue: 11 AM - 21 PM *Wed: Closed Thu: 11 AM - 21 PM Fri: 11 AM - 21 PM Sat & Sun: 10:30 AM - 20 PM
Reservation
| Product | Normal Price | Trippse Price |
| --- | --- | --- |
Access
[Subway]
Hannam Station (Seoul Subway, Jungang Line), Exit 1.
Walk 650m, following the signs for Hannam Daegyo (Hannam Bridge).
At the Hannam 5-way Intersection, cross the road in the direction of Oksu Station.
401 Liberty House 4th FL 258 Hannam dong Yongsangu, Seoul, South Korea
Traffic information
Subway Line K Hannam (한남)- 459.3m
Review(3)
Toby Tse
2019.11.10 23:12
Xiaomeng Wang
2022.07.11 08:29
Xiaomeng Wang
2022.07.11 08:29