Renewal:2023-09-15 12:56:39
Bada Sikdang 바다식당
2F, 245, Itaewon-ro, Yongsan-gu, Seoul, Republic of Korea (서울 용산구 이태원로 245 2층)
Nestled in Hannam-dong, Yongsan-gu in Seoul, 'Bada Sikdang' stands as a testament to South Korea's rich culinary history, operating since the early 1970s for over 40 years. The restaurant is renowned for its signature dish, the Johnson Tang, a hearty stew brimming with ham, sausage, and cabbage. The specialty doesn't end there; it beautifully marries the sweetness of cabbage and the generous amount of sausages with the savory goodness of cheese, creating a gastronomic symphony of flavors that keep you coming back for more.

For those unacquainted with Korean cuisine, the star of Bada Sikdang, Budae-jjigae (known as army base stew in English), originated from South Korea and embodies a spicy Korean stew crafted with an assortment of ingredients, which are often canned or processed for an enriched flavor profile. The harmonious blend includes elements such as ham, sausage, Spam, baked beans, kimchi, instant noodles, and the Korean chili paste, gochujang. Not just a treat for your palate, it has become a popular anju (a dish accompanied with alcoholic drinks) and a go-to comfort food prepared in a large pot to share the joy with others. It doesn't just offer a hearty meal but an experience of Korean culinary traditions deeply ingrained in the culture, resonating with names such as army stew and spicy sausage stew.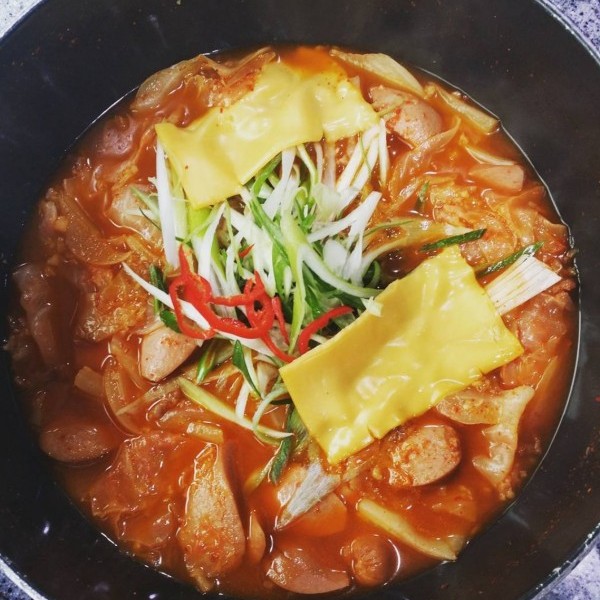 Photo / 写真 / 照片(instagram) @hyunju_kwak
Photo / 写真 / 照片(instagram) @j_heartt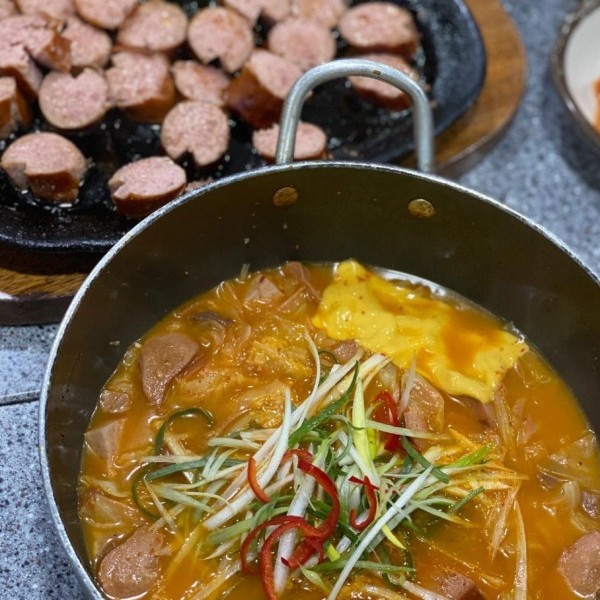 Photo / 写真 / 照片(instagram) @jjjjjjjjjjo_o110
What further elevates the allure of 'Bada Sikdang' is its reputation as a hotspot frequented by K-POP idols and Hallyu stars. It has essentially turned into a hallmark of Korean tourism, offering not just a feast for your taste buds but also a treasure hunt for fans where they can find traces of their favorite stars' visits. As such, the establishment promises not just a meal, but a rich experience steeped in Korean culture and the modern phenomenon of the Hallyu wave, enticing fans and food enthusiasts alike to make a necessary stop in their Korean journey. It holds a position of reverence in the world of gastronomy, showcasing the authentic flavors of Korea while letting you brush up with the star-studded visits, making it a must-visit destination in Seoul.
Utilization information
・Specialty Menu : Sausage Stew
・Information : •1330 Travel Hotline: +82-2-1330
(Korean, English, Japanese, Chinese)
• For more info: +82-2-795-1317
・Operating Hours : 12:00-22:00
・Smoking / Non-Smoking : Non-smoking
・Menu : Sausage Stew / T-bone Steak