Renewal:2023-08-12 09:43:24
【Instant confirmation】2022 Busan OneAsia Festival(BOF) K-POP Concert + Busan Trick Eye Musem + Busan Museum Of Movies 2022 부산원아시아페스티벌(BOF) K-POP 콘서트 티켓
• 1330 Travel Hotline: +82-2-1330 (Korean, English, Japanese, Chinese)
Toyoko Inn Hotel :12, Jungang-daero 196beon-gil, Dong-gu, Busan (부산광역시 동구 중앙대로196번길 12)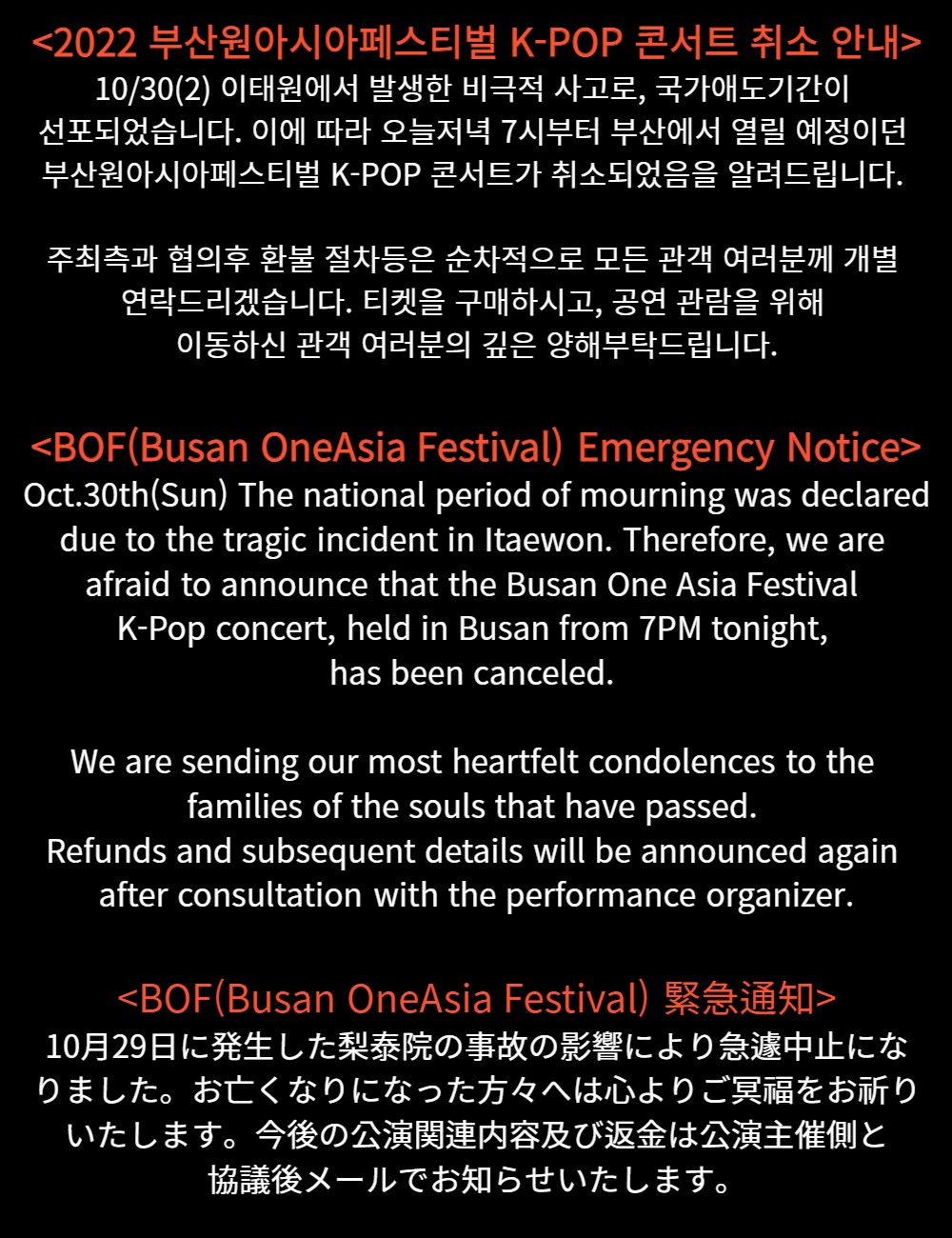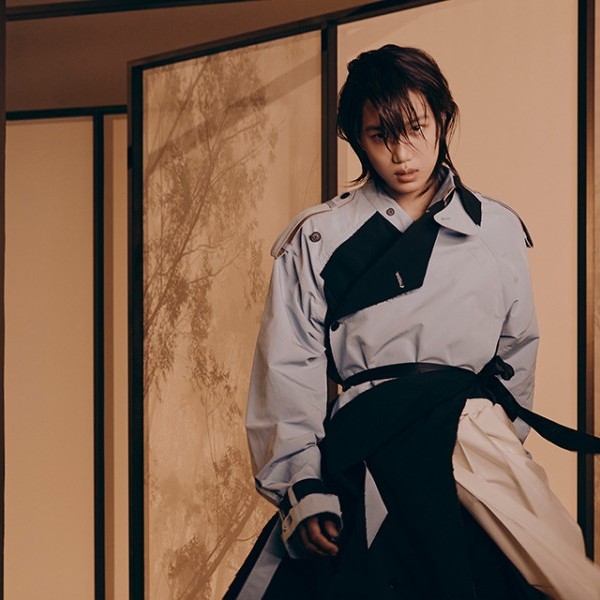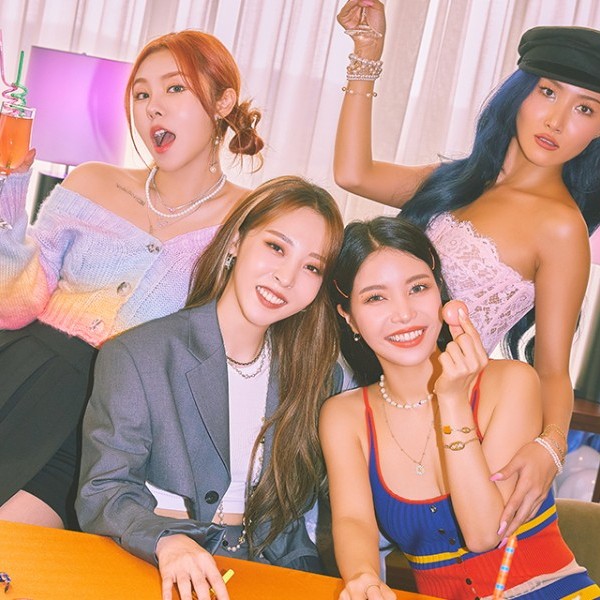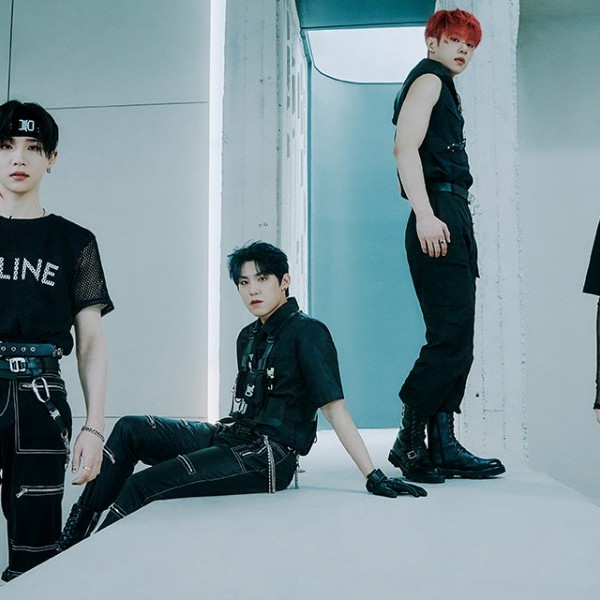 2022 Busan OneAsia Festival KPOP Concert (BOF)
Busan One Asia Festival, Asia's No. 1 Hallyu Fesitval, will be held in October for 4 consecutive days throughout the Busan area. The festival creates a memorable time for visitors with Asia's best Hallyu concert, going beyond generations and genre. Also, it showcases Asian culture and Hallyu, uniting as a whole.
The Busan One Asia Festival, the city's biggest event to promote Korean popular culture, will return for four days starting Oct. 27, the city and Busan Tourism Organization recently announced.
BOF Opening Performance
Korea's best K-POP festival that announces the beginning of 2018 BOF!
The stage where only stars representing Korean wave can perform, and the best line up leading K-POP.
Event Outline ※ The above schedule is subject to change due to various circumstances.
Schedule : K-POP Concert / 10.30(Sun), 7:00 pm
Venue : Busan Asiad Main Stadium
Getting here : Sports Complex Station [종합운동장역3호선], Busan Metro Line 3 (Brown Line), Exit 9 (12 min. walk)
1st Line-up ※ The guests are subject to change.
마마무(MAMAMOO) / 강다니엘(KANG DANIEL) / 유주(YUJU) / 펜타곤(PENTAGON) / 퍼플키스(PURPLE KISS) / 브레이브걸스(Brave Girls) / 에이비식스(AB6IX) / 골든차일드(GOLDEN CHILD) / 르세라핌(LE SSERAFIM) / 카이(KAI, EXO) / (여자)아이들((G)I-DLE) / 위아이(WEi) / 라잇썸(LIGHTSUM)
※Lineup Subject to change / ※ 出演者は変更になる可能性がございます。予めご了承ください。/ ※ 根据主办方或出演ARTIST的情况,演出时间可能发生变更。 / ※ 根據主辦方或出演ARTIST的情況,演出時間可能發生變更。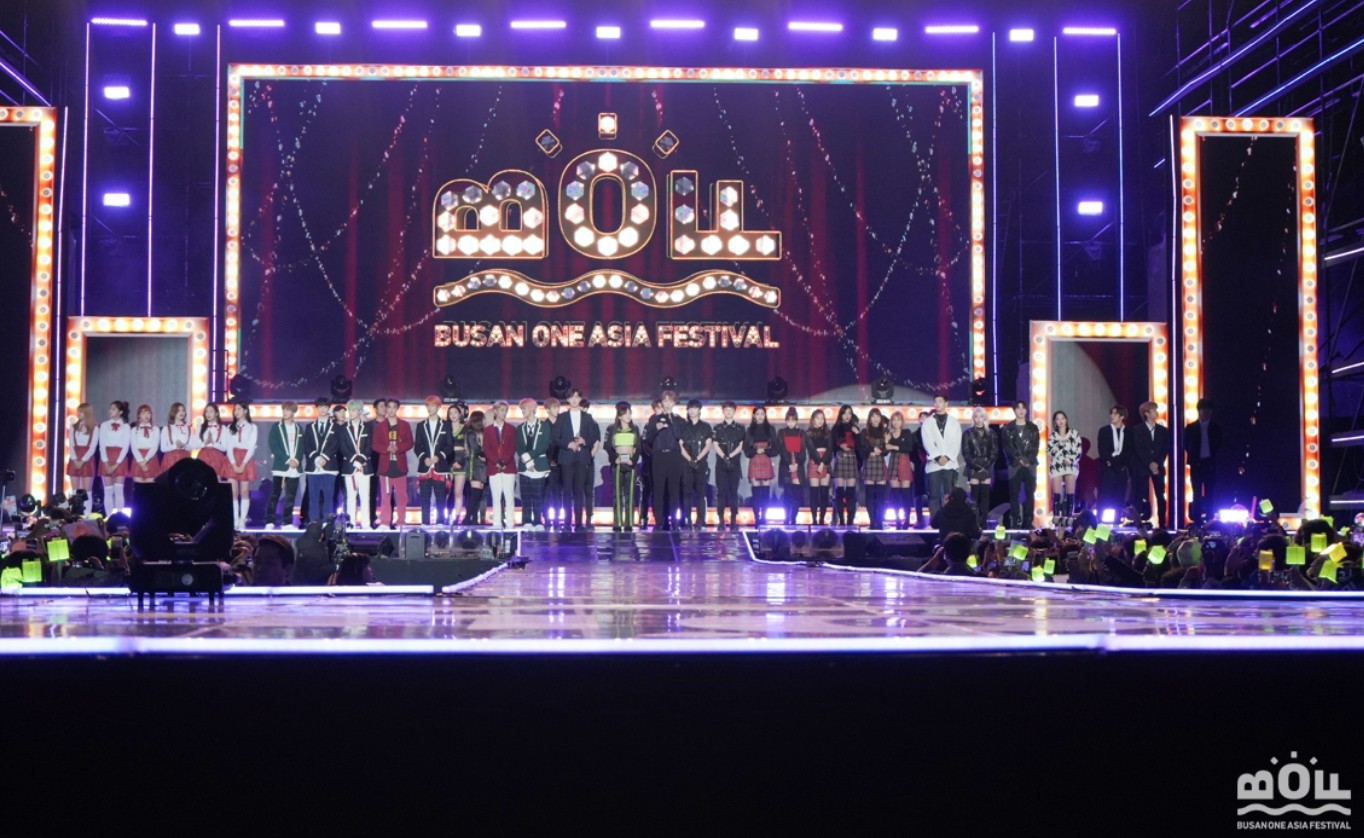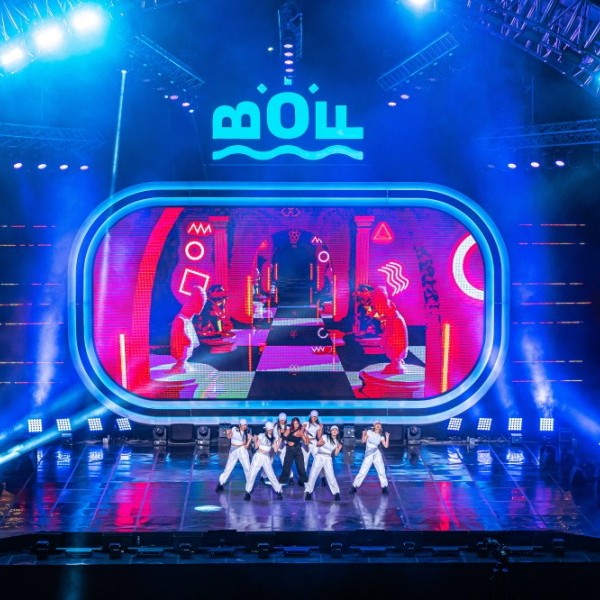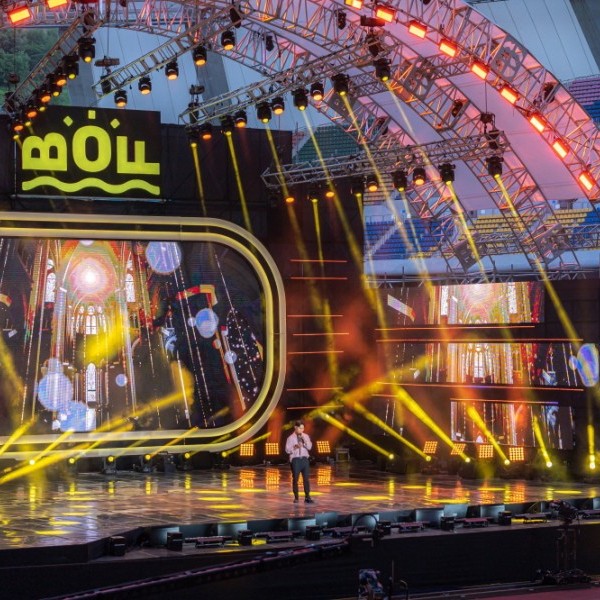 2022 Busan OneAsia Festival KPOP Concert (BOF)

*Ticket booth hours : 13:00 - 15:00(Local time)
▶▷▶ ' Ticket Booth x Trippose.com '
*Entrance time_16:00 - 18:00(Local time)
*LATECOMERS : Should this prove impossible because all the side seats are occupied, latecomers will unfortunately not be admitted to the concert, and their ticket prices will not be refunded.

① The standing(S) queue number will be assigned on a first purchase first serve basis.
② Standing(S) zone holding area opens at 3:00pm.
③ Entry starts at 4:00pm. You will enter according to your queue number.

[Ticket booth only for the foreigner]
-you can check change your ticket the each vendor site with X-banner logo(Trippose.com).
HERE(Google Map)!
-Change your ticket at the designated at the foreigner exclusive ticket booth certainly.
※ we will notify changes in advance.
★This ticket is to be sold as a set and no item will be sold seperately.
★No cancellation & amendment after booking confirmed​
*How to Receive : Please present reservation confirmation mobile voucher after reservation voucher, identification (passport or ID card) and distribution. / Appointment E-mail not available.
*Note : You will not be able to enter the concert after the closing time of the concert, so please observe the ticket receipt time and arrive in advance so that there will be no disruption in your position.
※Cancellation policy: non-refundable​
【Instant confirmation】2022 Busan OneAsia Festival(BOF) K-POP Concert + Busan Trick Eye Musem + Busan Museum Of Movies
Busan Asiad Main Stadium(부산 아시아드주경기장) ◁◀◁◀◁◀
Busan Trick Eye Musem(부산 트릭아이미술관)◁◀◁◀◁◀
Busan Museum of Movies(부산영화체험박물관)◁◀◁◀◁◀

*
2022 BOF Concert Hall Information(S1 / S / B4)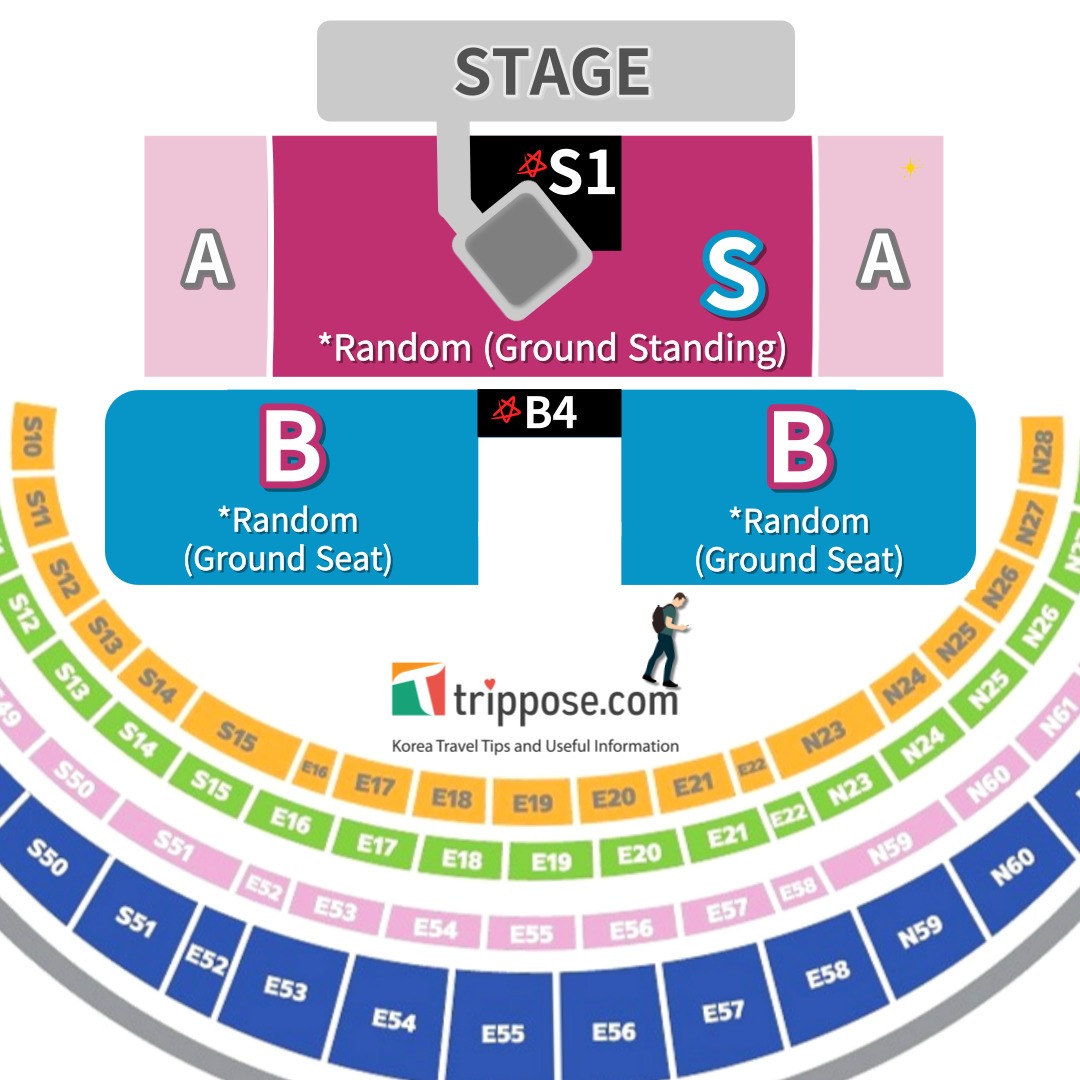 Notice
* Advance tickets for foreigners will be collected at the ticketing counter You need to bring your ID card (passport, alien registration card, copy of passport + at least one ID card issued by your country) Please bring it with you. If there is no such document, ticket exchange is not possible.
※ If you lost or damaged your ticket, it is your fault. The ticket will not be reissued and you cannot enter the concert without a ticket.
※ The concert will be broadcast live, so many cameras will be there. Because of cameras, your view could be blocked.
※ After the concert starts, you could be not permitted to enter.
※ For safety and security, any food and drink except water will be prohibited in the concert venue.
※ If you disrupt others' view with a tripod or a large camera, you could be restricted by the staff.
​※ Please be sure to board in time, as damage will occur to others after the departure time. Please arrive at 15 minutes in advance.
※ Vehicles are offered for 12, 25, or 45 passengers depending on the number of passengers.
※ When you make a reservation, please leave a contact form to be able to contact you locally.
※On-site first-come-first-served basis (no designated seats)
※Check your voucher and ID before boarding the vehicle. (Mobile, printed voucher available)
※ Be sure to present your voucher. You cannot present reservation mail.
★This ticket is to be sold as a set and no item will be sold seperately.
★No cancellation & amendment after booking confirmed​
※ If you book a ticket illegally or if you are a Korean, your booking will be automatically cancelled and you cannot get refund on your ticket fare.
※본 티켓은 외국인 전용 예매 티켓입니다. 여권 또는 외국인등록증을 통해 본인 확인 후 티켓이 발권됩니다.(한국인 티켓 수령불가)
※부정 예매나 해당 대상이 아닌 경우(내국인), 예매는 강제 취소되며, 환불 또한 불가능합니다.
※Cancellation policy: non-refundable ​
Utilization information
Reservation
| Product | Normal Price | Trippse Price |
| --- | --- | --- |
| 2022 Busan OneAsia Festival KPOP Concert S(Standing / Random) | 301 USD | 76 USD |
| 2022 Busan OneAsia Festival KPOP Concert B(Seating / Random) | 188 USD | 61 USD |
| 2022 Busan OneAsia Festival KPOP Concert S1(Standing / Random)☆★ | 376 USD | 113 USD |