Renewal:2017-01-23 18:25:18
Kim Buksun Keunnambi(Kimchi Jjigae at Garosugil) 김북순 큰남비집
15, Apgujeong-ro 2-gil, Gangnam-gu, Seou (서울특별시 강남구 압구정로2길 15 신사아이빌 1F)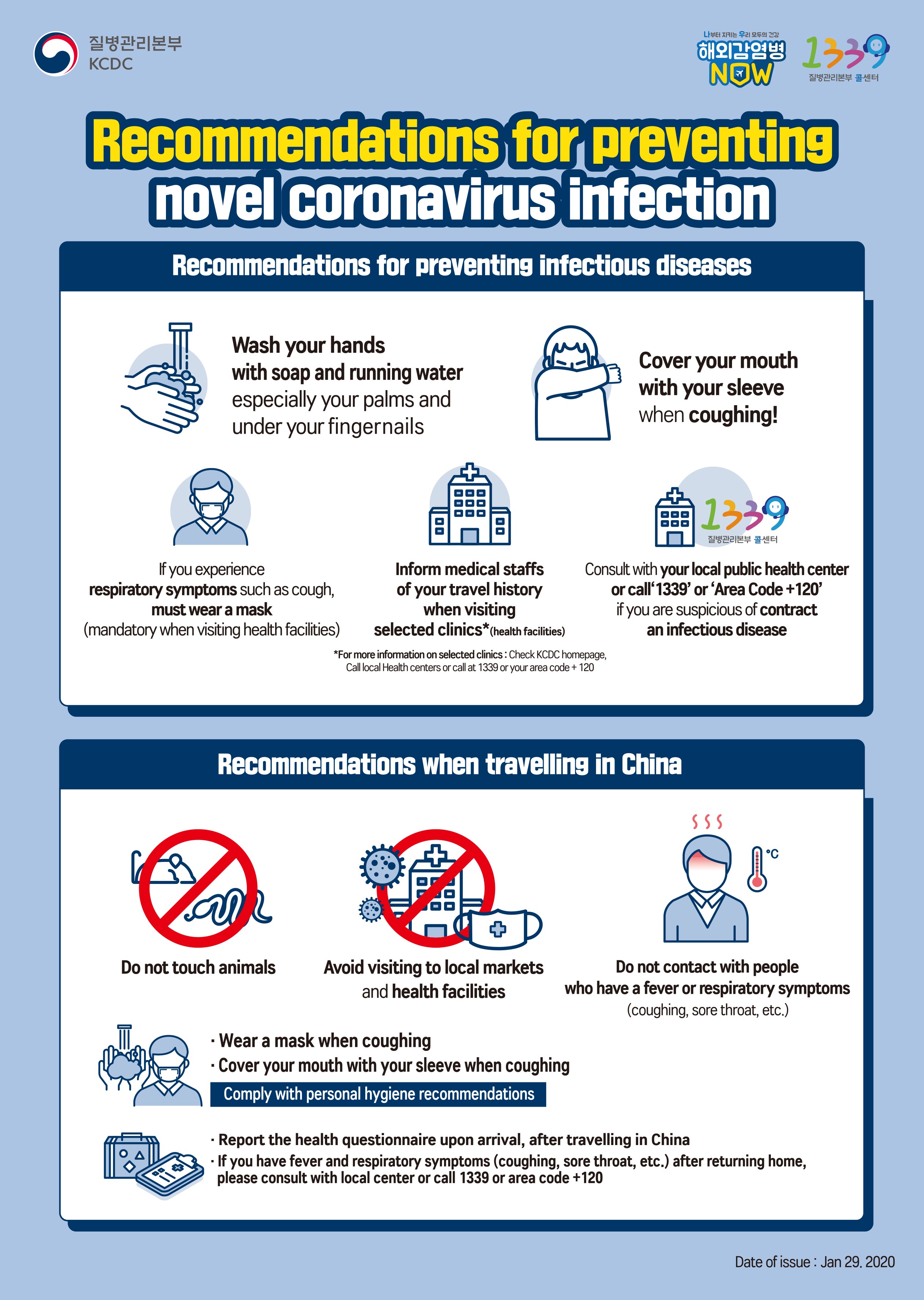 韓国旅行情報のすべて : トリップポーズ http://www.trippose.com
South Korea travel tips and articles : TRIP-PROPOSE http://en.trippose.com
韩国旅游提示和文章 : TRIP-PROPOSE http://cn.trippose.com
韓國旅遊提示和文章 : TRIP-PROPOSE http://tw.trippose.com / http://hk.trippose.com

Suggested popular information of in Korea
Suggested popular information of Esthe/Spa in Korea
Suggested popular information of in Korea
Suggested popular information of Coupon in Korea
(Korea Discount Coupon)
Utilization information
Access
Sinsa Station (Seoul Subway Line 3), Exit 8.ㅍ
15, Apgujeong-ro 2-gil, Gangnam-gu, Seou
Traffic information
Subway Line 3 Sinsa (신사)- 497.3m
Nearby information
Seoul > Gangnam・Samseongdong(COEX)

Located in Shinsadong's Garosu-gil, Sona offers pleasure to both eyes and taste buds. With a hint of traditional French collaborated into American-style desserts, an expert patisserie prepares a dessert course on the spot.

Seoul > Sinsadong・Garosu-gil

​

Seoul >

Located in the between Garosu-gil in Sinsa-dong and Apgujeong Station, Dduksim Hanu – Apgujeong Branch is famous among local visitors as well as foreign visitors. Supplied with products from the main office, the fresh beef, including special parts of beef and the cuts especially suitable for b

Seoul > Sinsadong・Garosu-gil

At this restaurant, Pyeongyang-style handmade mandu (dumplings) casserole and Korean royal casserole are made in the traditional way and are very tempting. This restaurant has been around for 50 years and has been run by the same family in Pyeongan-do for three generations . Pyeongan-do Obuja is an

Seoul >

In this restaurant, an elderly woman from Gaeseong (in North Korea) serves up her native cuisine. The attractive interior of Gaeseong House is filled with customers of all ages, from young to old, who love Gaeseong-style food. Favorites include joraeng-pyeonsu-guk, a rice-cake and dumpling soup cook

Seoul > Gangnam・Samseongdong(COEX)

Nodokilcheo (老獨一處) stands for 'a one of a kind place'. Keeping true to its name, the establishment caters to the extravagant tastes of China. The special Pocheongcheongaebong Dumplings, originally from Nodokilcheo, are filled with a spoonful of savory beef broth that arouses your taste buds
Seoul > Gangnam・Samseongdong(COEX)

K-makeup artist Jung Saem Mool, who has been working with numerous Hallyu stars has opened up a flagship store in the Garosu-gil area. Jung's skills and expertise as a seasoned makeup artist, consultant and entrepreneur with twenty eight years of industry experience are well-reflected in the s

Seoul > Sinsadong・Garosu-gil

Gentle Monster is Korea's eyewear brand, which has been a viral sensation through collaborations with K-Wave celebrities. Gentle Monster's flagship store, which is located in Sinsa District's boulevard. The store has a white-tone exterior, which gives it a clean look/feel. It has a

Seoul > Apgujeong・Cheongdamdong

As a branch store of the online shopping mall Bagazimuri, off-line store Bagazimuri on Garosu Street in Sinsa-dong offers colorful women's clothing, shoes, handbags, and accessories. The store receives new products every day. The store walls are decorated with fascinating works by young artists. It

Seoul > Gangnam・Samseongdong(COEX)

3CE opened its flagship store in March 2015 at Lotte Department Store Bundang Branch. The first exclusive shop also opened later at Sinsa-dong Garosu-gil Road. 3CE Cinema is a movie-themed cosmetics store. Make-up booths with colorful lighting and props in cute baby pink colors will make the visitor

Seoul > Sinsadong・Garosu-gil

Ilmo Outlet consists of discount shops and a café. It is a perfect place for shopping and leisure. Markdown '10 Corso Como' items are sold at discount prices. The first floor offers men's suits, women's shoes, and handbags while the second floor offers designer brand items that are disounted up to

Seoul > Gangnam・Samseongdong(COEX)

Saint James Boutique Seoul opened in November 2013 in the area near Garosugil in Gangnam-gu. Decorated with wood, the interior highlights two key colors -- blue and white -- to harmonize the brand's style with the surrounding atmosphere in Garosugil. The spacious, square-shaped store consists of wal

Seoul >

I.Posh offers handmade shoes using high quality Italian leather. Its shoes adapt flexibly to the wearer's foot, providing extreme comfort. Shoes can be customized upon request with excellent repair/maintenance services. All items are within a reasonable price range.

Seoul > Gangnam・Samseongdong(COEX)

Hoze offers handmade designer bags. In fact, it directly runs the entire process of manufacturing. It focuses on simple, elegant designs rather than colorful designs in order to maximize the natural feel of leather bags. Items in Hoze are both practical and comfortable to carry by minimizing the wei

Seoul > Gangnam・Samseongdong(COEX)

Located in Apgujeong-ro, Gangnam-gu in Seoul, Bridge Optical is a specialty eyewear store dealing with leading designer brands and products from Korea and abroad. Bridge Optical first opened in 2005 with the Sinsa Branch but expanded and moved to its current location in 2015 under the new name Bridg
Seoul > Apgujeong・Cheongdamdong

The Gingko tree-lined street (Sinsadong Garosu-gil) that runs from Sinsa Station (Subway Line 3) to Hyeondae High School is a popular, upscale street in Seoul. The street (also known as 'artists' street') has an eccentric flair thanks to its variety of charmingly decorated coffee sho

Seoul > Gangnam・Samseongdong(COEX)

The Café Rainbow is the first of the nine lookout cafés along the Hangang River to be opened to the public. The 76.4㎡ café occupies the third and fourth floor of a four-story building (1st and 2nd floor to be used as a common space for an elevator and stairways). The Café Rainbow consists of a

Seoul > Jamsil(Lotte World)

Jamwon Hangang Park is located on the southern side of the river stretching from Yeongdong Bridge to Dongho, Hannam and Banpo Bridge. The total length is 5.4 km adjacent to Gangnam-gu and Seocho-gu where the hottest places in Gangnam area such as Apgujeong-dong, Sinsa-dong and Jamwon-dong are locate

Seoul > Sinsadong・Garosu-gil

Whoo SPA is loved by celebrities throughout Asia. The spa uses advanced spa facilities and techniques for a powerful and peaceful healing experience. The treatments range from targeted areas to full body. Each treatment package comes with an expert spa therapist and a 1:1 spa consultation to provide

Seoul > Apgujeong・Cheongdamdong

Hangang Park opened six outdoor swimming pools (including one at Yeouido Hangang Park). Supported by meticulous water quality management, they are not only safe, but also an inexpensive to private facilities. Excellent amenities offer swimming equipment rentals, food, and beverages. 

Seoul >

AmorePacific, a Korean brand, initially gained popularity in New York since its opening of AMORE Beauty Gallery & Spa in Soho, New York. The AMORE Spa is a popular spa and treatment center frequented by many international celebrities. The AMORE Spa Seoul branch, opened in April 2005, offers a

Seoul > Seoul City Hall・Gwanghwamun

The Coreana Art & Culture Complex is the largest museum in Korea that is exclusively for cosmetics and was created to preserve and to promote beauty items and the make-up culture of Korea.Centered around the 53,000 beauty items collected by Dr. Yu Sank-Ok, one of the executive directors of Corea

Seoul > Gangnam・Samseongdong(COEX)

Dosan Park was built up in 1973 to pay tribute to Dosan An Changho's patriotism. Dosan An Changho's tomb was moved here from Manguri Public Cemetery as well as his wife, Lee Hyeryen, whose tomb was moved from Los Angeles.The area of the park is 29,974㎡. It has Dosan An Changho Memorial Hall, D

Seoul > Gangnam・Samseongdong(COEX)

Hyundai Motorstudio Seoul offers a great opportunity to take a look at every aspect of automobiles. Each floor is designed with different concepts, and visitors can try various experiences regarding automobiles. A children's activity zone, an automobile museum, image walls, and more await visito

Seoul >

SJ. Kunsthalle is an iconic place where culture and art figures meet and discuss hosting cultural events from trendy subculture to classic fine art. It has provided a wide variety of cultural platforms for exhibitions, performances, parties, fashion shows and workshops.Constructed out of 28 recycled
Seoul >

Seoul >

Located at Jamwondong, the transportation hub of Seoul and the center of the Gangnam business area, Riverside Hotel has outstanding views of the Hangang River and downtown Seoul, and Sinsa Station (Subway Line 3) is a convenient 5-minute walk away. At Riverside Hotel, guests can enjoy dinner, leisur

Seoul >

Garosugil Homestay, located in Sinsa-dong, Gangnam-gu, is a domestic-style guest house. The owner, who worked as a Japanese interpreter for 37 years, established the guest house after his/her daughter's marriage, offering guests the highest level of comfort and an excellent standard of communicat

Seoul > Apgujeong・Cheongdamdong

Young Dong Hotel is located in central in Seoul in Nonhyeon dong, Gangnam, a district known as the heart of Korean economy, culture, and transportation. In addition to its 131 clean and simple guestrooms, the hotel boasts a banquet hall, a business center equipped with state-of-art facilities, and o

Seoul >

Seoul > Apgujeong・Cheongdamdong

Hotel Sunshine is a first-class business hotel situated in the heart of Gangnam, located only 10 minutes away from the bustling business district of Taeheranno, the trendy area of Apgujeong, Central City, and the Korea City Air Terminal, conveniently meeting all of its guests' business accommodation

Seoul > Sinsadong・Garosu-gil

Pop Green hotel is located in Seoul's Apgujeong area, a rising center of shopping, tourism, and business. A hotel that combines natural beauty with modern design elements, Pop Green is an all-inclusive accommodation facility with a range of facilities such as a 24-hr business center, wedding h

Seoul > Gangnam・Samseongdong(COEX)

Hotel Hilltop is located in the central area of Seoul in Gangnam-gu, Nonhyeun-dong. In addition to its 57 guestrooms, the hotel offers a variety of subsidiary facilities such as a Turkish sauna, a banquet hall, restaurants, and a coffee shop. The hotel is conveniently located near COEX and Apgujeong

Seoul > Gangnam・Samseongdong(COEX)

Imperial Palace Hotel first opened on September 18, 1989, starting as a first grade hotel and becoming a superior deluxe hotel after 10 years in June, 1999. The hotel has remained the pride of the Korean hotel industry thanks to its effective management and improving domestic capital. In 2005, it ca

Seoul > Gangnam・Samseongdong(COEX)

Hotel Dynasty in southern Seoul has 58 Western-style and 6 Korean-style guestrooms. The hotel's location in Nonhyeon-dong offers easy access to the city's trendy spots such as Gangnam and Apgujeong.
Seoul > Sinsadong・Garosu-gil

The Massage is a massage parlor, offering a variety of massage programs including sports massages, oil massages, and foot massages. All massage specialists at The Massage boast over 10 years of experience, and are conveniently ready to serve all your massage needs. As a special point of interest, th

Seoul >

Situated in Seocho-gu Jamwon-dong, is an exclusive women only jjimjilbang and sauna that presents a traditional eastern European atmosphere with high-class facilities and a variety of convenient amenities.

25% OFFCoupon

Seoul > Sinsadong・Garosu-gil

QUICK BOOK - Whoo SPA(OHUI SPA) We share the reservation system with Whoo Spa in real time. We will give you a quicker schedule than other sites. Whoo SPA reservations are available at 'Trippose.com' for quick booking results. Make online booking(Choose a date, number of pe

Seoul >

Hill Spa is a haven in the city, providing clients with a relaxing and comfortable ambience through its classy, fusion-style interior. The spa offers both oriental massage programs (based on oriental medicine) and western-style body analysis to tailor a personalized spa plan perfect for each client.

Seoul > Gangnam・Samseongdong(COEX)

A BEAUTY SERVICE PROVIDED TO MEET THE NEEDS OF BUSY MODERN PEOPLE The AHC Play Zone provides a different kind of service by fusing the concepts of a secret 'play area' for women and a 'resting area' where women can enjoy high-class beauty services. 【TRIPPO

Seoul > Gangnam・Samseongdong(COEX)

BOBORIS SALON & SPA is a total-beauty salon offering hair, make-up, nail care, foot spa, and wedding consulting services. Based on 20-years of know-how, about 40 artists try to reflect cutting-edge trends and provide suitable hair

Seoul > Apgujeong・Cheongdamdong

Sulwhasoo SPA is a place for experiencing the holistic beauty with Asian wisdom It is a place where Sulwhasoo realizes the holistic beauty with Sulwhasoo products, experienced therapists, Sulwhasoo's unique rituals with Asian wisdom, and special treatment tools. Korean Herbal Medicin

Seoul > Itaewon・Yongsan

Original massage therapy inspired by the Orient and the Occident Famous for opening spa parties for the high society of Korea and elsewhere, SPADAY first opened in Washington D.C., USA in 1991 as Infinity Plus. By outgrowing the basic western style of techn

Seoul > Gangnam・Samseongdong(COEX)

Culture And Nature is a beauty salon which has been responsible for catering to many different celebrities, such as Son Tae Young, Kong Seung Yeon, Han Sun Wha, Gong Yoo, Kim Nam Kil and many others. A once widely-popular short hairstyle, which has been the trademark hairstyle for the actress, Ko Ju