Renewal:2017-01-03 11:28:25
Gong Cha Myeong dong Branch 공차 명동점
12-1, Myeongdong 7-gil, Jung-gu, Seoul (서울 중구 명동7길 12-1)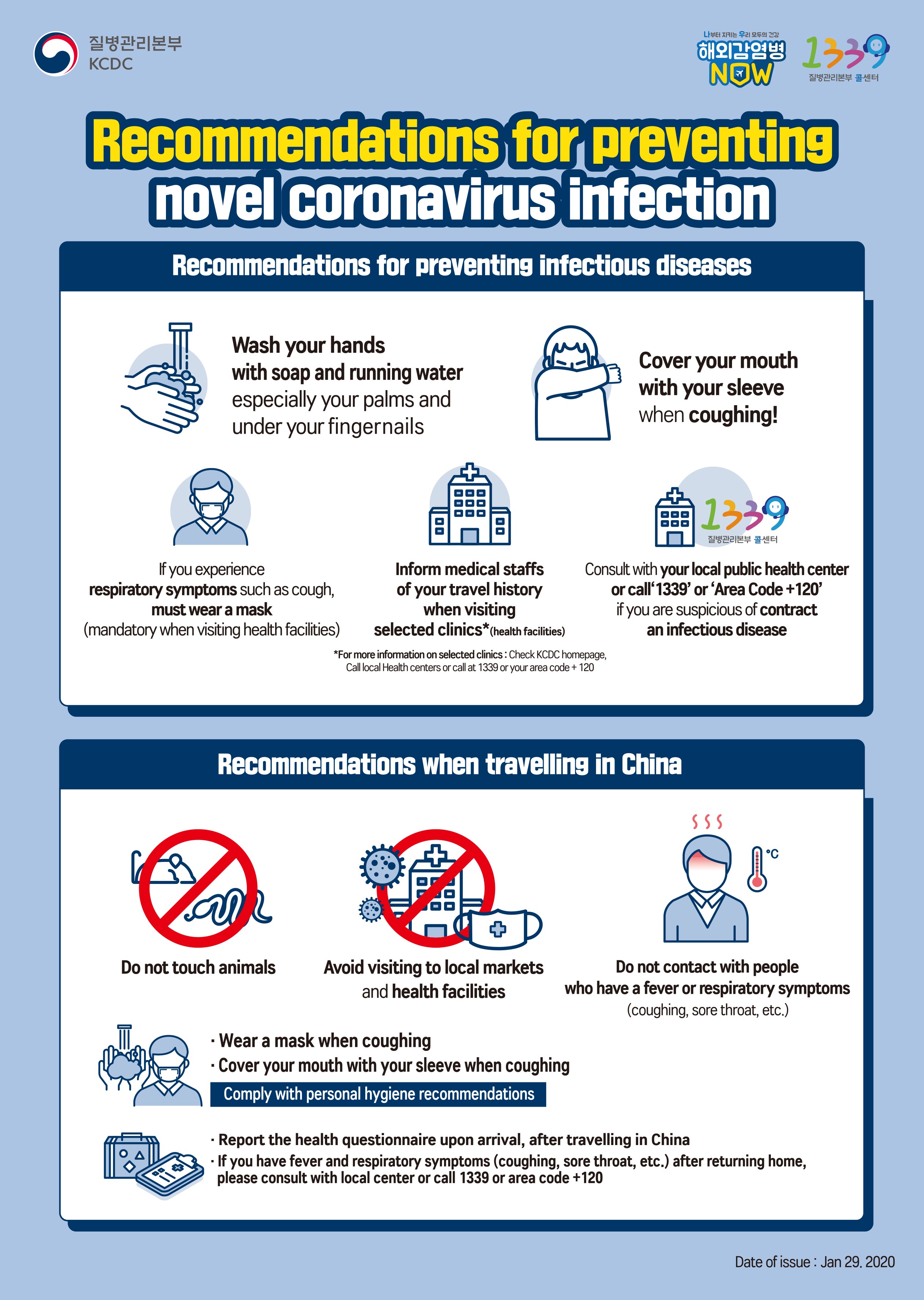 韓国旅行情報のすべて : トリップポーズ http://www.trippose.com
South Korea travel tips and articles : TRIP-PROPOSE http://en.trippose.com
韩国旅游提示和文章 : TRIP-PROPOSE http://cn.trippose.com
韓國旅遊提示和文章 : TRIP-PROPOSE http://tw.trippose.com / http://hk.trippose.com

Suggested popular information of in Korea
Suggested popular information of Esthe/Spa in Korea
Suggested popular information of in Korea
Suggested popular information of Coupon in Korea
(Korea Discount Coupon)
Utilization information
・Specialty Menu : Milk Foam Tea, Selected Tea, Brewed Tea, Creative Mix, Ice Smoothie, Coffee
12-1, Myeongdong 7-gil, Jung-gu, Seoul
Traffic information
Subway Line 2 Euljiro 1(il)ga (을지로입구)- 251.8m
Subway Line 4 Myeongdong (명동)- 402.2m
Subway Line 2 City Hall (시청)- 651.6m
Subway Line 1 City Hall (시청)- 651.6m
Subway Line 1 Jonggak (종각)- 666.3m
Subway Line 3 Euljiro 3(sam)ga (을지로3가)- 691.4m
Subway Line 2 Euljiro 3(sam)ga (을지로3가)- 691.4m
Nearby information
Seoul > Myeongdong

Following recent renovations, the Myeong-dong branch of O'Sulloc Tea House now offers visitors an even more elegant and comfortable place to relax and immerse themselves in the wonderful world of tea. A true paradise for green tea lovers, the bar-like counter on the first floor allows visitors to

Seoul >

Barugongyang Gosang is a Buddhist restaurant located on the 2nd basement floor of Center One Avenue in Euljiro, Jung-gu, Seoul. The name 'Barugongyang' refers to the name of the meal served at temples, where the simple act of eating is also a part of general discipline or training practi

Seoul > Myeongdong

Korean style toast., Hobong Toast, in Myeongdong seoul There is a long line waiting in front of the shopHobong Toast which is in a Myeongdong area. It helps if you're busy office worker to have a quick meal or if you want to eat shomething light while walking around the shopping area. The Kore

Seoul > Myeongdong

Owned by FNC Entertainment, the agency of FT Island, CN Blue, AOA, Yoo Jae-suk, and numerous other Hallyu stars, FNC WOW is a must-visit spot for all K-pop and K-show fans. Its signature drinks are the Artist Lattes featuring impressive latte art images of Jung Yong-hwa, Lee Hong-gi, and Seol-hyun.

Seoul > Myeongdong

The name of this restaurant means "grandma's noodle soup." Opened in 1958, the restaurant serves guksu made from a traditional recipe handed down to grandma's daughters. While the restaurant looks like an ordinary snack bar, it attracts crowds of customers because of the wonderful flavor of

Seoul > Myeongdong

Din Tai Fung was introduced as one of the World's Top 10 Restaurants by the New York Times. This restaurant chain has branches in Japan, China, Hong Kong, Singapore, Indonesia, and other Asian cities as well as in Los Angeles, USA. Handmade xiao long bao are made of fresh ingredients from Korea an

Seoul > Myeongdong

YG Republique is an eat-out brand/restaurant operated and owned by YG Entertainment. The restaurant is a multi-faceted restaurant complex which combines,"Samgiripujutgan( meaning: Three-Way Butcher)," a diet salad cafe called,"3Birds," a pub called, "K-PUB," which

Seoul > Myeongdong

Hadongkwan is a 70-year-old restaurant in Myeong-dong, Jongno-gu. This restaurant first opened in the 1930s, and serves only two items: Gomtang and Suyuk. And there are only two side dishes: kkakdugi (radish kimchi) and kimchi. Unlike other restaurants, Hadongkwan serves its soup in a brass pot. The
Seoul > Myeongdong

LesMore is a shoe store that carries over 40 shoe brands including Nike, Adidas and Converse.The Myeongdong branch is located in a major tourist area and is popular among Japanese and Chinese tourists. The 2nd floor is designed to emphasize various international brands through a 'shop-in-shop' c

Seoul >

Associated with Eye Matrix of Japan, Eyedaq offers every kind of eyeglasses: from high myopic lenses to progressive lenses and sports glasses. Its main customers include those in need of special eyeglasses: police officers, firefighters, professional sports players (such as football and baseball pla

Seoul > Myeongdong

Kumkang is a representative shoe brand of Korea (sneakers, casual shoes, etc.) that is gradually expanding its product line to include accessories and clothing.The Kumkang branch located on Myeongdong Street is frequented by international visitors and offers larger sized shoes (at the plus-size sect

Seoul >

Seoul > Myeongdong

It's Skin is a clinical skin solution brand whose products are all dermatologist approved. Snail slime creams and lotions and aloe products are very popular among shoppers from overseas. To better serve its international clientele, It's Skin offers free international shipping for purchas

Seoul > Myeongdong

Frisbee is the largest Apple Premium Reseller in Korea. At the branch in Myeongdong shoppers can try and purchase various Apple products including iPhones, iPods, iPads, and iMacs. The Myeongdong Frisbee branch is especially popular among international tourists because it also offers repairs on Appl

10%OFF+GIFTCoupon

Seoul >

Missha's products are made with natural plant extracts that have passed a rigorous control procedure. Extracts of Pleuropterus multflorus, Portulaca oleracea, and Morus alba L. will keep your skin smooth and moisturized for a long time due to their superior purification and moisturizing effects. The

Seoul > Myeongdong

Innisfree is a mid-price ranged cosmetic brand popular among a wide range of consumers. Deeply loved by teens and young women who share their belief in preserving the balance of nature by purchasing eco-friendly and green life products, the brand focuses on marketing their use of unharmful ingredien

Seoul > Myeongdong

Landrover is a casual sub-brand of Kumkang Shoes.The Landrover branch in Myeongdong is located in a major tourist area and is comprised of three floors. The branch is frequented by Japanese and Chinese tourists and boasts casual shoes, sandals, and boots as its best-selling items.
Seoul > Myeongdong

Myeongdong Theater is an exclusive theatrical performance center, which has opened in the building where the National Theater of Korea used to be located. From 1934 to 1973, the National Theater of Korea pioneered Korean arts and culture, functioning as a movie theater, performance hall and art thea

Seoul > Myeongdong

The Myeong-dong Tourist Information Center offers a convenient one-stop service center for tourists visiting Korea and offers foreign lagnuage interpretation services in English, Japanese and Chinese. The center is equipped with more than 400 tourism pamphlets (the largest number in Korea) that cove

Seoul > Myeongdong

Myeong-dong Tourist Information Center provides information on travelling, shopping, attractions and more in Seoul. Visitors can also try on hanbok and hangeul stamp experience as well as visit a gift shop.

Seoul >

Seoul Global Cultural Center is located in the heart of Myeong-dong, Seoul's major shopping district. It is more than just an information center. It is an inviting space for global cultural exchange between residents and visitors.The center not only offers information in English, Chinese, and Japane

Seoul > Myeongdong

Seoul Global Cultural Center offers a program that visitors can try on hanbok, the Korean traditional costume. Also, foreign language assistance by professional consultants is available in English, Chinese and Japanese so as to provide information regarding Seoul to the foreigners.

Seoul > Euljiro・Chungmuro・Namsan

T.um is a venue to experience the future of mobile communications. The name T.um comes from the word for "sprout" in Korean and refers to this innovative space from SK Telecom, where the future sprouts with the company's advanced technology. Visitors are offered a chance to activel

Seoul > Insadong・Jongnon

Myeong-dong, Namdaemun and Bukchang-dong are widely known among international visitors as hot spots for shopping and food. Myeong-dong is a popular destination for shopping, culture, arts and fashion. Major shopping malls such as Lotte Department Store, Shinsegae Department Store, Myeong-dong Mig

Seoul > Myeongdong

Since the main branch's grand opening in 1979, there are now a total of eight Lotte Department Stores in Seoul alone, with stores in Jamsil, Yeongdeungpo, Cheongnyangni, Gwanak, Gangnam, Nowon and Mia, totaling 24 department stores nationwide. The Lotte Department Store Main Branch is locate

Seoul > Myeongdong

Myeong-dong Cathedral is the Church for Archdiocese of Seoul and was also the birthplace for the Roman Catholic Church community in Korea. The church houses the remains of several individuals: Bishop Laurent Joseph Marie Imbert (1796-1839), and priests Peter Simon (1803-1839), James (Jacques Hono

Seoul > Myeongdong

Providing products and services for all your skin care needs, the Lee Ji-eun Red Club is located in the bustling area of Myeong-dong, and has several other stores throughout Seoul. The chain of shops offers various programs including skin care, body care, and wedding courses.Perhaps the shop's mos
Seoul > Myeongdong

Seoul Royal Hotel, nicknamed 'Oasis in the City,' is located in central Seoul in the famous Myeongdong area. It has 306 rooms, banquet halls and several dining facilities. The hotel's location, in particular, is ideal for shopping, and also traveling to other parts of the city by public transportati

Seoul > Myeongdong

Metro Hotel is located in the heart of Seoul situated in the middle of Myeongdong. The hotel boasts 45 years of tradition, recently having been remodeled with a new look.

Seoul > Myeongdong

The 'Ibis Ambassador Myeongdong' hotel, which first opened on May 1, 2006, was the fifth hotel to be developed in collaboration with France's 'ACOOR Group' and Korea's 'Ambassadors Group', and the second to open under the 'Ibis' brand. This hotel is located in the center of down

Seoul > Myeongdong

The K-POP RESIDENCE Myeongdong 1 is located in Jung-gu, the center of Korea's landmark Myeong-dong area. The residence aims to provide the best services and facilities at reasonable prices for domestic and foreign tourists. As Myeong-dong is surrounded by large department stores, duty free sho

Seoul > Myeongdong

Savoy Hotel made its grand opening in 1957 in the heart of Seoul, Myeong-dong, the center of business, tourism, and shopping. Also, the newly refurnished guest rooms provide a sense of Korean tradition while maintaining a contemporary look, offering a variety of large guest rooms, convenience facili

Seoul > Myeongdong

Lotte Hotel Seoul is a first class hotel located in the heart of Seoul in Sogong-dong, equipped with 1,479 rooms, 13 restaurants and bars, 16 grand conference halls and banquet halls, a Club Floor for businessmen, the best duty free shop in Asia, a fitness club, and a variety of other facilities to

Seoul > Myeongdong

Hotel BonBon is located in Jung-gu, Seoul only 10 seconds away from Subway Line No.2, Euljiro 1-ga station, Gate 2. All tourist attractions in the center of Seoul are within 15 minutes away by walk or subway. Especially, women's dormitory room is operated for individual or group tourists of wo

Seoul > Euljiro・Chungmuro・Namsan

Located in Toegyeo-ro, Jung-gu, Seoul, Loisir Hotel Seoul Myeongdong is an 18-story building with 7 floors underground. It has a total of 619 rooms in various types ranging from Standard Double/Twin and Superior Twin to Deluxe Twin, commanding a panoramic view of Namsan Mountain and downtown Seoul.

Seoul >

(Korea Quality Premier Class) The name '57 Myeongdong Hostel' comes from its location '13F, Taepyeongyang Building, 57, Myeongdong 2-gil, Jung-gu, Seoul'. The hotel, which is 5 minute-walk from the airport limousine stop, and 3 minute-walk from Myeongdong Station, offers easy access to adja

Seoul > Seoul City Hall・Gwanghwamun

The Westin Chosun is situated in the heart of the business and shopping center of Seoul, where the embassies, banks, and government offices are also located. In 1999 and 2003, the Westin Chosun was selected as one of the world's top 100 hotels by international financial institutional investors,
Seoul > Myeongdong

Skiny-tae Aesthetic is designed to be unique and comfortable. The shop is decorated with cozy seating areas that cater to all five senses.

Seoul > Euljiro・Chungmuro・Namsan

Boryeong mud used in this spa is rich in minerals and is gentle enough for even the most sensitive skin types The cheapest price you have ever seen! Must-go places in Korea! Come and experience Korean cultures! One of the popular jjimjilbang in Seou

Seoul > Namdaemun・Seoul-Station

Located in Jungnim-ro, Jung-gu, Siloam Sauna has a convenient location to approach. The sauna uses natural Germanuim water from 300m unground that has an excellent water quality. The sauna has various various hot baths, and other subsidiary facilities for visitors.

Seoul > Insadong・Jongnon

Bourhill Esthetic (est. 2005) is a professional beauty shop located in Daehangno, Seoul. Nationally recognized, certified professional therapists offer hand care, foot care, skin care, and body care treatments. The shop uses only high-end international cosmetic brand products, 80% of which are from

Seoul > Itaewon・Yongsan

Itaewon Land is a 5-story jjimjilbang (Korean spa) with guest rooms available for overnight stays. Its traditional sauna, has a red clay room, flat stone room, and salt room. The water at Itaewon Land was verified by the Korea Institute of Geoscience and Mineral Resources and it is known as the best