Renewal:2018-09-05 21:13:24
Haeundae Market 부산 해운대시장
22-1, Gunam-ro 41beon-gil, Haeundae-gu, Busan (부산광역시 해운대구 구남로41번길 22-1 (중동))
Haeundae Market is a popular tourist attraction in Busan and is located across the street from Haeundae Beach. The market sells an abundance of fresh vegetables, meat, and seafood, as well as snacks including kimbap (seaweed rice roll) and tteokbokki (rice cakes in a spicy sauce). Such street markets can be a great place to experience Korean culture firsthand while trying new foods.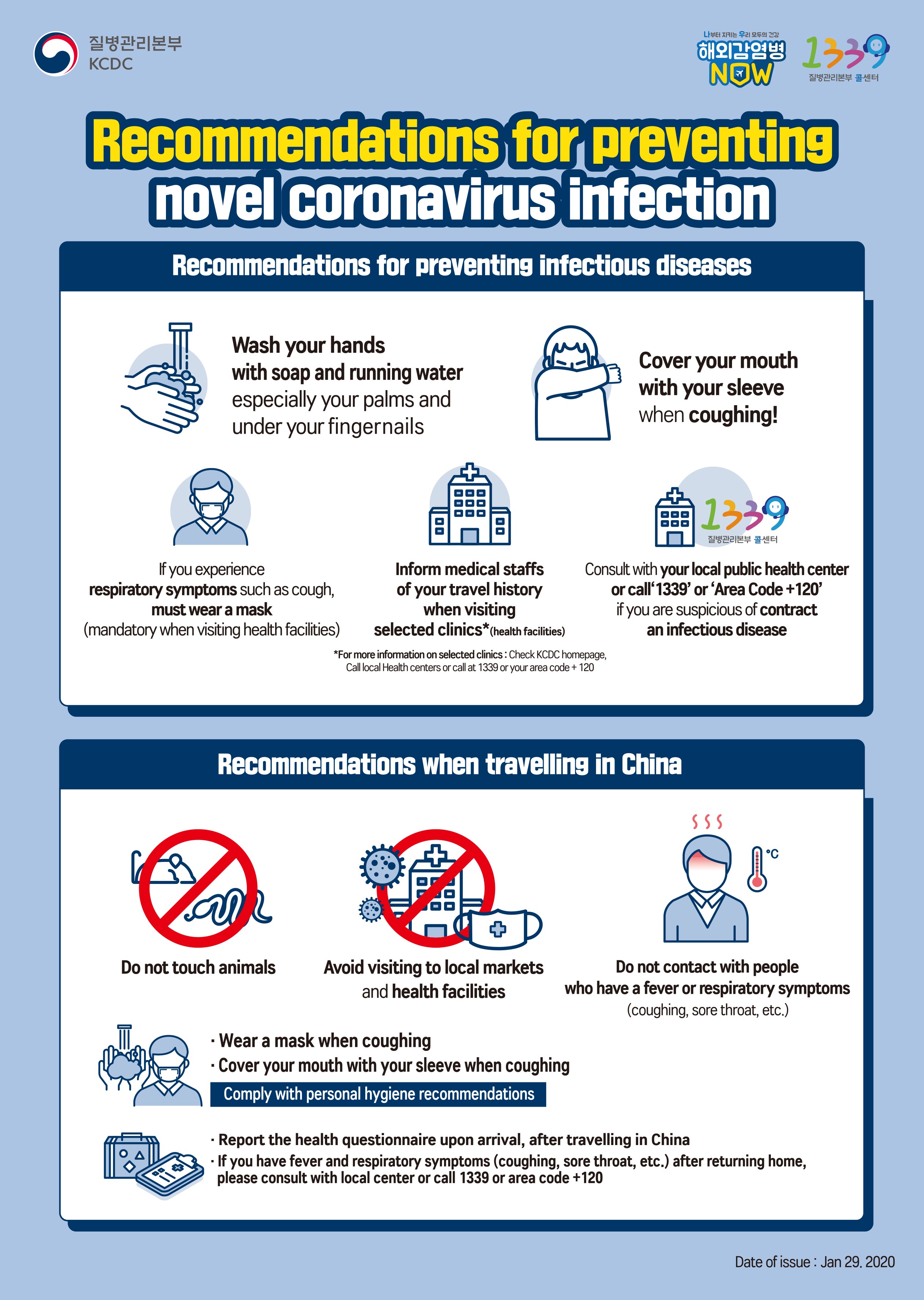 韓国旅行情報のすべて : トリップポーズ http://www.trippose.com
South Korea travel tips and articles : TRIP-PROPOSE http://en.trippose.com
韩国旅游提示和文章 : TRIP-PROPOSE http://cn.trippose.com
韓國旅遊提示和文章 : TRIP-PROPOSE http://tw.trippose.com / http://hk.trippose.com

Suggested popular information of in Korea
Suggested popular information of Esthe/Spa in Korea
Suggested popular information of in Korea
Suggested popular information of Coupon in Korea
(Korea Discount Coupon)
Utilization information
・Information : • 1330 Travel Hotline: +82-2-1330 (Korean, English, Japanese, Chinese)
• For more info: +82-51-746-3001 (Korean)
・Operating Hours : 09:00-22:00
・Products Offered : Miscellaneous
Access
Haeundae Station (Busan Subway Line 2), Exit 3.
Go straight along Gunam-ro for 350m.
Take Bus 39, 139, 1001 or 1003 and get off at Haeundae. (40 min-ride)
22-1, Gunam-ro 41beon-gil, Haeundae-gu, Busan
Nearby information
Busan >

Located in Haeundae Market, Sanggukine presents tteok-bokki made with chewy rice cakes and the taste of real fish balls.

Busan >

Located in Haeundae Market, Jagalchi Sangomjangeo offers dishes made with eel including yangnyeom-gui, sogeum-gui, and tong-gui as well as eels roasted with a briquet fire upon request.

Busan > Haeundae

24 Hour Busan Wangdwaejigukbap offers gukbap using sundae (Korean sausage) made in the restaurant. In addition, the restaurant serves dwaeji-gukbap (pork and rice soup) made with a 100% pork leg bone. The restaurant also serves ttaro-dwaeji-gukbap, ttaro-sundae-gukbap, ttaro-naejang-gukbap, suyuk-ba

Busan >

OPS - Haeundae Branch opened in 1996 as the second OPS branch after the main one in Namcheong-dong. The store serves 100% handmade fresh bakery products and beverages such as fresh juice, coffee, or chocolat chaud (hot chocolate), which go perfectly with its delicious cakes. The store also serves a

Busan >

Located near Haeundae Station, Gukje Hoegwan specializes in dwaeji-galbi (short ribs). It offers the mild yet rich taste of pork ribs with a beef stock grilled over a charcoal fire. Also, various meats and hot pot dishes are provided. Thanks to its convenient location near Haeundae Station, visitor

Busan > Haeundae

Geumsubokguk was the first restuarant to introduce blowfish soup in Korea. At the restuarant, various blowfish dishes are available. While there are many branches, the Busan main restuarant is a must-visit for tourists who wish to sample the delicacies of Korea.

Busan >

Rama & Bavana is a place where you can feel the Indian traditional taste and charms. They serve lots of traditional Indian foods cooked in traditional ways with strictly chosen ingredients flown from India as well as fusion foods cooked to suit the tastes of Koreans. The pizza made of naan (Indi

Busan > Haeundae

Myeongga is a 24-hour restaurant serving hot pork soup with rice, a popular hangover dish. Popular menu items include sundaegukbap (Korean blood sausage soup with rice), ttarogukbap (pork soup and rice), naejanggukbap (soup made of the innards of a cow or a pig), sundae (Korean blood sausage), and s

Busan >

Ganga is an Indian restaurant located in the Gangnam district of Seoul. The food is prepared by the veteran chef from India with 20 years of experience in his national cuisine. Some of the most popular dishes on the menu include marinated tandoori chicken, chicken makhani, palak paneer (curry), beef

Busan >

Chowon Bokguk has been in operation for 50 years through two generations, and serves its puffer fish dish by a cook licensed in puffer cuisine. They have two other branches in Busan's Yeongdo and Daeyeon-dong.
Busan >

Shinsegae Duty Free is located in the Annex of Paradise Hotel - Haeundae Branch. Its spacious shopping facilities carry overseas designer brands and domestic products. The shop also offers a wide array of events such as special discount events and free gifts with purchase for tourists.

Busan > Haeundae

Haeundae branch has seven floors from the basement to the 6th floor, and is located at Haeundae Beach, the largest recreational beach in Korea. The basement of E-Mart provides shopping for fresh produce, processed foods, household appliances, and kitchenware, while the first floor offers clothes, ch

Busan > Haeundae

Located on the 1st floor of Home Plus Haeundae Busan, the souvenir shop sells a range of souvenirs for visitors to the second-largest city in Korea. The shop also sells the winners of a tourist souvenir contest (2012 Korea Tourist Souvenir Contest and winners of the 2012 Busan Tourist Souvenir Conte

Busan > Haeundae

Home Plus is a large warehouse supermarket that has 65 branches throughout Korea. The chain offers groceries and a wide variety of other merchandise at low prices.The Haeundae branch of Home Plus is located near Haeundae Beach and BIFF Plaza. This branch contains a large grocery store, a food court,

Busan > Haeundae

O Hui is a Korean cosmetic brand by LG Household & Health Care. It is a high-quality brand perfect for those with sensitive skin. Launched in 1997, O Hui quickly gained popular and has become more famous than many other international brands in Korea.

Busan > Haeundae

Located on the first floor of Lotte Department Store at Centum City, Hera is a top-notch Korean cosmetic brand focusing on skin renewal. Employees offer professional services so that customers can apply and choose what's best for their skin types in Hera.

Busan > Haeundae

The Bean Pole brand itself has been known for its high quality and excellent designs for a long time. Beanpole at Centum City boasts latest hats, shirts, and bags, popular among customers.

Busan > Haeundae

Chris & Christy focuses on both practical and fashionable clothing with classic styles for men and women. Targeting young adults in their twenties and thirties, the brand boasts diverse items from suits to t-shirts.

Busan > Haeundae

LG Electronics is a top-notch electronics brand known worldwide. This shop is one of the most popular shops among international tourists in Lotte Department Store at Centum City. It boasts an impressive array of exquisite LCD TVs, LED TVs, PDPs, refrigerators, washers, and air conditioners.
Busan >

Established and run by the Goeun Foundation, the Goeun Museum of Photography and the Goeun Contemporary Photo Museum are located in Haeundae, Busan and are the first photography museums founded outside of the capital city of Seoul. The museums aim to offer more cultural opportunities to visitors by

Busan > Haeundae

Paradise Hotel is located along the coast of Busan, offering a range of casino games. Located on the first floor of the main building, the casino offers games including blackjack, baccarat, roulette, slot machines and more. The casino is open 24 hours a day, and does not close.

Busan > Haeundae

The Busan Aquarium contains over 35,000 species of fish, algae, reptiles, and amphibians. This state-of-the-art facility is one of Korea's top aquariums. The aquarium covers an area of 36,000 m2 and is spread over 3 underground levels and features an outdoor park. On the first underground level is

Busan > Haeundae

Haeundae Beach (해운대해수욕장) is probably the most famous beach in the country. "Haeundae" was so named by scholar Choi Chi-Won (857~?) of the Silla Kingdom (BC 57~AD 935). When he was walking past Dongbaekdo Island, he was fascinated by it and left the carved words "Hae Un Dae" on a stone

Busan >

After opening its first branch in COEX in May 2000, the Megabox movie theater franchise has grown to include locations in Seoul, Busan, Daegu, Ulsan, and Gwangju. The Haeundae branch, located in Sfunz Mall (Haeundae Station) boasts 10 screens, 1,835 plush seats (with double armrests), and a 2.35:1

Busan > Haeundae

Haeundae Beach in Busan is famous both in Korea and abroad. Not only is it popular as the largest summer vacation spot, but it also attracts people even in the spring, autumn and winter for its variety of festivals and events, such as the Busan International Film Festival, the International Yacht Ra

Busan >

The Haeundae Grand Hotel is a five-star hotel situated in Haeundae, an extremely popular tourist destination known for its beautiful beaches and hot springs. The hotel has a variety of leisure and sport facilities, but is most popular for its hot springs sauna. The hotel sauna is supplied by spec
Busan >

The Blue Fish Guesthouse is located right in front of Haeundae Beach, Korea's largest and most famous beach. The guesthouse is the ideal place to create unforgettable memories while enjoying the splendid nighttime view of Haeundae and the Marine City. Guests can also meet other tourists and ha

Busan > Haeundae

Novotel Ambassador Busan is a world-class hotel with top business facilities. It is located in the Busan business district only steps away from the Haeundae Beach, one of the most popular tourist destinations in Busan. From the hotel, guests have an excellent view of the seaside and access to a vari

Busan >

Located in Haeundae and opened in July 2014, BENIKEA Marianne Hotel is a business hotel consisting of 127 rooms for tourists and business visitors. The hotel is close to Haeundae Beach so it offers a great view from guest rooms and the sky lounge, embracing the city and the sea. Freshly prepared ro

Busan > Haeundae

Located in Busan, the second largest port city of Korea, Viva Guesthouse is a cozy hideaway frequented by guests who want to enjoy the whimsical and relaxing air of Haeundae Beach. It is only five minutes away from Haeundae Beach and the subway station. Recommended tourist attractions include Haeund

Busan >

Haeundae Penthouse is only 3 minutes away from Haeundae Station on Busan Metro Line 2 and 5 minutes away from Haeundae Beach, both on foot. It has great barbecue facilities. One of the biggest attractions of Haeundae Penthouse is the view of Haeundae, because the guestrooms are located on the 8th f

Busan > Haeundae

Paradise Hotel Busan consists of two buildings: a main building and an annex. Guestrooms at the hotel are decorated in tasteful pastel tones that add to the hotel's high-class ambiance.Facilities at the hotel include a unique outdoor hot spring area, which allows guests to overlook the beach and o

Busan >

A+ Motel in Busan is 5-minute walk from Haeundae Beach and is the best place for beach visitors. It is easy to use because this accommodation is close to Haeundae Subway Station. Because of Haeundae Beach, Busan has many visitors irrespective of season. A+ Motel provides the big and wide room, and e

Busan >

Toyoko Inn Hotel is Asia's largest business hotel chain and has branches in the USA, Germany, the UK, and China, in addition to 242 branches in Japan. Tokyo Inn Hotel in Busan Haeundae is conveniently located about 1 minute away from the Haeundae Beach. By eliminating frivolous services and facil

Busan > Haeundae

TOYOKO INN HOTEL is close to the station and is accommodation-specialized based on the basic concept of comfort and cleanness. It provides the convenient facility and kind service, and nice rooms for convenient use for business trip travelers or late-arriving travelers. TOYOKO INN HOTEL has realized

Busan >

We Guesthouse, a unique villa-type guesthouse located in the center of Haeundae, an international resort in Busan, offers guests the opportunity to create romantic memories amid the coziness and comforts of home. All its guest rooms are equipped with a clean and pleasant bathroom and convenient faci
Busan > Haeundae

★QUICK BOOK - SPA G - DAECHI(GANGNAM) BRANCH We share the reservation system with SPA G in real time. We will give you a quicker schedule than other sites. SPA G reservations are available at 'Trippose.com' for quick booking results. SPA 1899 Story Tr