Renewal:2017-04-02 14:55:44
Buchon Yukhoe 부촌육회
200-12, Jong-ro, Jongno-gu, Seoul (서울특별시 종로구 종로 200-12)
Located on Yukhoe Street in Jongno, Buchon Yukhoe has a 60 year-tradition, offering inexpensive Yukhoe (beef tartare) and various other menus.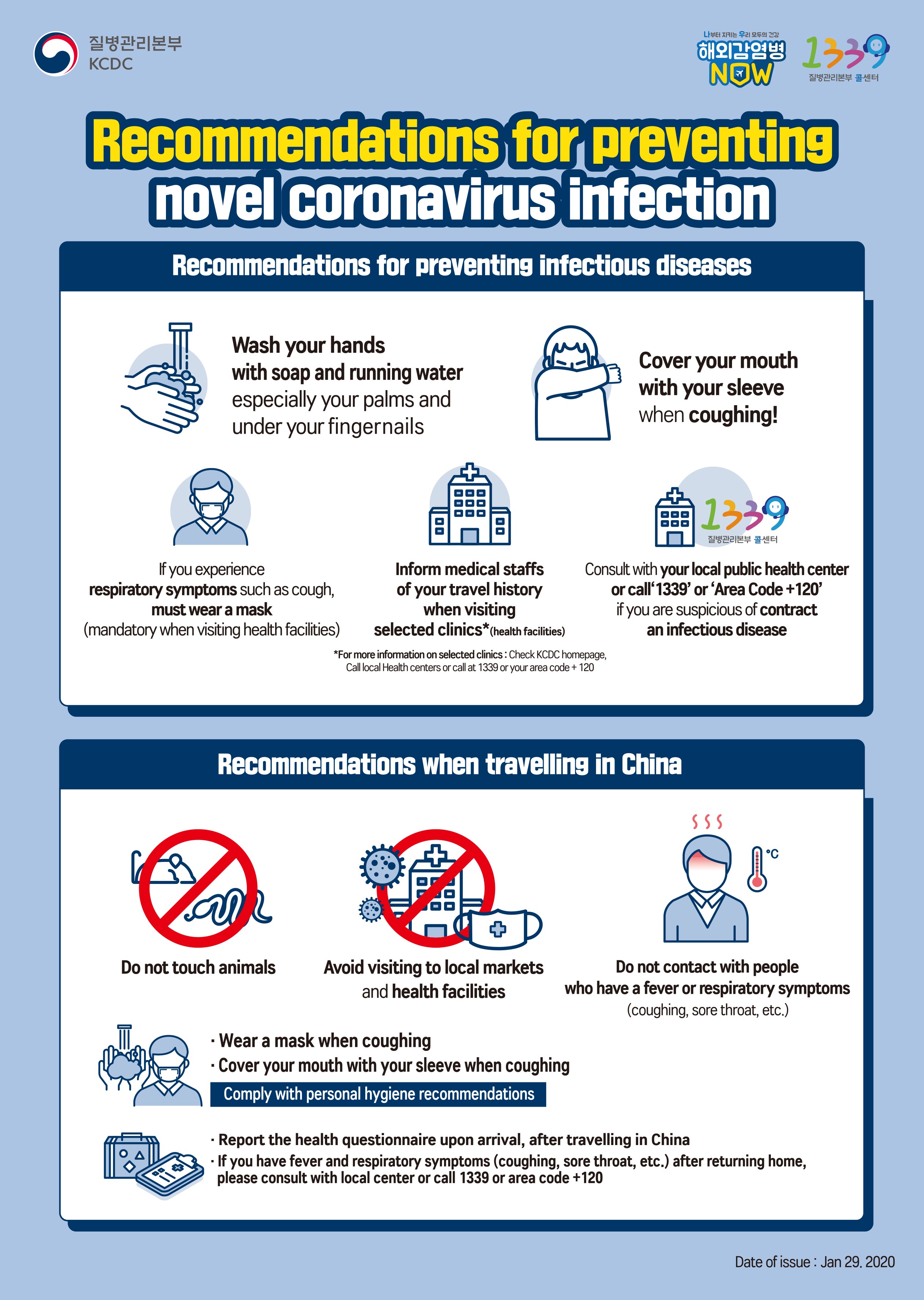 韓国旅行情報のすべて : トリップポーズ http://www.trippose.com
South Korea travel tips and articles : TRIP-PROPOSE http://en.trippose.com
韩国旅游提示和文章 : TRIP-PROPOSE http://cn.trippose.com
韓國旅遊提示和文章 : TRIP-PROPOSE http://tw.trippose.com / http://hk.trippose.com

Suggested popular information of in Korea
Suggested popular information of Esthe/Spa in Korea
Suggested popular information of in Korea
Suggested popular information of Coupon in Korea
(Korea Discount Coupon)
Utilization information
・Specialty Menu : Yukhoe (beef tartare)
・Information : • 1330 Travel Hotline: +82-2-1330
(Korean, English, Japanese, Chinese)
• For more info: +82-2-2267-1831
・Operating Hours : Mon-Sat 09:00-23:00
Sun 09:00-22:00
・Menu : Yukhoe (beef tartare) / Beef sashimi / Beef tartare bibimbap / Etc.
Access
[Subway]
Jongno 5(o)-ga Station (Seoul Subway Line 1 & 3 & 5), Exit 8.
Walk 150m and take a left at Jongno Woori Pharmacy.
The restaurant will be located on the right after 40m.
200-12, Jong-ro, Jongno-gu, Seoul
Traffic information
Subway Line 1 Jongno 5(o)ga (종로5가)- 182m
Subway Line 5 Euljiro 4(sa)ga (을지로4가)- 414.7m
Subway Line 2 Euljiro 4(sa)ga (을지로4가)- 414.7m
Nearby information
Seoul > Dongdaemun

Seoul > Insadong・Jongnon

Mung beans are freshly ground into paste with authentic millstones. Savory bindaetteok is made with the freshly made mung bean paste. Mung bean bindaetteok and meat pancakes are the only 2 items on the menu. You can eat hot made bindaetteok at one of the tables or take it to go. Enjoy with a drink o

Seoul > Euljiro・Chungmuro・Namsan

Pan-fried beef (bulgogi) and cold noodles (naengmyeon) are popular dishes with simple and savory flavors that bring customers back to Woolaeoak (우래옥) time and time again. While keeping close to its 60-year-old roots, the restaurant has entered the U.S market and continues to globalize its dish

Seoul > Insadong・Jongnon

Located in Hyoje-dong in Jongno, Jipbul-gui Hwangso Gopchang (짚불구이황소곱창) specializes in straw-fire grilled bull intestines. Oriental herb powders are used to get rid of the smell of the intestines as well as burn away the fat. The use of straw in the fire further reduces the character

Seoul > Insadong・Jongnon

Jinokhwa Halmae Wonjo Dakhanmari first opened its doors in 1978 and has continued to be a much-loved restaurant on Jongno 5-ga for the past 30 years. The restaurant only uses fresh young chickens, which are about 35 days old, and minimal seasoning to allow diners to fully enjoy the tenderness of the

Seoul > Dongdaemun

The restaurant only uses fresh young chickens, which are about 35 days old, and minimal seasoning to allow diners to fully enjoy the tenderness of the meat. Dip your chicken in the special marinade sauce and couple it with a helping of Kalguksu (a noodle dish) for a perfect meal combination.

Seoul > Euljiro・Chungmuro・Namsan

Ojangdong Heungnamjip has been serving only authentic North Korean style cold noodles (naengmyeon) over the three generations since 1953. It keeps its same taste of various menu such as gogi-hoe-naengmyeon (cold buckwheat noodles with meat and raw fish), hoe-bibim-naengmyeon (spicy cold buckwheat no
Seoul >

Unlike many other traditional markets, Kwangjang Market has preserved its rich history and maintained the feel of a traditional market, shying away from modernization. Operated by kind-hearted merchants that embody the warmth of the Korean people, the market is a great place to eat delicious food an

Seoul > Insadong・Jongnon

Located on the second floor of the Gwangjang Market building, Diadem is a wedding accessory store. As all of the Diadem items are handmade, they are durable and their colors last long. Additionally, customers at Diadem may design their own wedding accessories to their liking.

Seoul >

Mibo Jewelry carries a wide selection of necklaces, rings and earrings made with gold, silver and other precious gemstones like diamond, ruby, sapphire, pearl, etc. The most popular items include diamond rings, luxury watches, gold rings and necklaces. Moreover, at Mibo Jewelry, customers may design

Seoul > Euljiro・Chungmuro・Namsan

Bangsan Market is a wholesale market that sells packaging and promotional materials. Popular with patissiers, the market became famous after it was featured on the TV show, "My name is Kim Sam-sun (내 이름은 김삼순)." There are a number of bakery cafes along the Cheonggyecheon Stream.

Seoul > Insadong・Jongnon

Sewoon Electonics Department Store was famous for electronic goods as the sole electronic shop before Yongsan Electronics Department Store was built. The scale doesn't meet that of Yongsan Mall but its location in the heart of downtown Seoul, as well as their 10 years of fame have worked to ke

Seoul >

At Jungbu Market, a wide assortment of dried food such as laver, seaweed, anchovies, yellow corbinas, squid, pollack, and dried filefish fillets are available at low prices. Known for both wholesale and retail sales, Jungbu Market offers goods at prices 20-30% lower than those found at other markets

Seoul > Dongdaemun

The Dongdaemun Shopping Complex is one of Korea's most well-known markets. It was founded in December of 1970 as the largest of its kind in Asia and has maintained that status for the last 40 years. Browsing the plethora of shops, you can find fabric and clothing for all the latest global fashion

Seoul > Insadong・Jongnon

Located at the heart of Dongdaemun in Jung-gu, Seo, Hyundai City Outlet Dongdaemun Branch is an urban shopping outlet operated by Hyundai Department Store. The mall features over 270 brands from the second basement to the ninth floor. Housed on the first basement up to the second floor are a lifesty

Seoul > Insadong・Jongnon

There is an enormous selection of wholesalers and retail jewelry stores in this district, spread throughout Jongno 3(sam)-ga and 4(sa)-ga. The glittering showcases here are especially popular amongst couples and foreign tourists looking to find fine jewelry at affordable prices. Stores in the jewelr

Seoul > Dongdaemun

The Pyounghwa Fashion Town market in Dongdaemun has been selling fashion clothing and accessories for over 50 years ever since the end of the Korean War. It was here that in 1953 North Korean refugees started selling clothes made from US army uniforms. Their market was then named Pyounghwa, which me
Seoul > Dongdaemun

The Gwangjang Market is the nation's first market and continues to thrive as a popular tourist destination today. The second floor of the market provides all of your silk, satin, and linen bed-sheet stores, which are the largest and most famous in Seoul. Many of the stores in the area even have th

Seoul > Insadong・Jongnon

The Doosan Art Center, which opened on October 1st, 2007, is structured around three different spaces: The Yonkang Hall, exclusively designed for musical performances, Space 111, a "space for art incubation," and the Doosan Gallery, built for installations.The Yonkang Hall a theatre with a 620 p

Seoul >

Dongdaemun Dak Hanmari Alley is located near Dongdaemun Shopping Complex and the many restaurants have operated anywhere from five to thirty years. Before the restaurants, people working at the shopping complex lived along the alley and would prepare dak kalguksu (chicken noodle soup). Over time and

Seoul > Insadong・Jongnon

Jongmyo Shrine was a primary place of worship for kings throughout Joseon Dynasty. The memorial service, called Jongmyo Jaerye, is said to be the oldest complete ceremony in the world, and was carried out in obedience to the king's order. The ceremony was designated as a UNESCO World Cultural

Seoul >

Doota is a fashion mall full of trendy fashion items. There are 540 stores throughout the 8-story building including designer shops, select shops, luxury brand stores, cafes, and restaurants. Doota provides unique, high quality products at reasonable prices under the motto of 'Fast & First' a

Seoul > Dongdaemun

K-live, the world's first K-pop hologram performance hall invites you to a world of hallyu fantasy. Located on the 9th floor of Lotte FitIn (롯데피트인), the hall showcases a variety of K-pop concerts using the best in hologram technology. The experience is made even mo

Seoul >

Designated as Historic Site No. 10, the Seoul City Wall is an 18.627km-long wall surrounding Hanyang (present-day Seoul), formerly the capital of the Joseon Dynasty (1392–1910). The wall underwent regular repairs during the 500-year Joseon Dynasty. The wall itself yields evidence of the differ

Seoul > Dongdaemun

Heunginjimun, designated Treasure No. 1, was built to protect Hanseongbu, which historically housed important government facilities. Heunginjimun was the large gate on the east side of the outer wall of Seoul Fortress. Likewise, the name of Dongdaemun comes from the fact that 'Dong' means east a
Seoul >

The 24 Guest House Jongno Tower offers guests practical Korean-style rooms at reasonable prices and excellent services delivered by competent young staff who will be only too happy to recommend tourist attractions at any time with their fluent linguistic ability in various languages. The hotel is po

Seoul > Insadong・Jongnon

The Amiga In Seoul is within walking distance of all five of Seoul's major palaces and Cheonggyecheon Stream, which is lovely in the daytime and even more beautiful at night. Guests can also experience Korean tradition culture (including live performances) in Insa-dong, Daehangno, and the Marronnier

Seoul > Euljiro・Chungmuro・Namsan

BENIKEA Hotel Acacia is centrally located near Myeong-dong, Dongdaemun, Namdaemun, and Gwanghwamun, which are among Seoul's most popular tourist attractions. In addition to its 108 guestrooms, Hotel Acacia has various banquet halls (with seating for up to 700 guests), and a luxurious wedding hall.

Seoul > Euljiro・Chungmuro・Namsan

Ramada Hotel Dongdaemun is a business hotel located in the heart of Seoul. The hotel offers 154 guestrooms designed in modern, yet cozy style, along with various amenities and quality service.

Seoul > Euljiro・Chungmuro・Namsan

Best Western Premier Hotel, based in Arizona (USA), is the world's largest hotel chain. The corporation has 4,200 accommodation facilities in 84 countries (Europe, Americas, Asia, Africa, Middle East, and Oceania) and is known for its excellent services and reasonable prices. By charging relativel

Seoul > Euljiro・Chungmuro・Namsan

New Chonji Hotel, reopened in 2004 after a series of upgrades and renovations, is a facility with 50 guestrooms and a modern and simple decor. The hotel is located 5 minutes from the famous Dongdaemun shopping town and nearby Namdaemun Market and Myeongdong. Since the hotel is only a 3-minute walk f

Seoul >

Just Stay Hotel, located in Dongdaemun, Seoul is a reasonably priced business hotel offering easy accessibility. The hotel is three minutes' walk from Dongdaemun History & Culture Park Subway Station (Exit 11), and one minute by limousine bus from Euljiro Co-op Residence Bus Stop. Guests c

Seoul > Euljiro・Chungmuro・Namsan

Hyundai Residence is located in Chungmuro, mecca of Korean culture, art and movie industry, and provides homely rooms and outstanding view. Various kinds of room provide the best environment for business and family tourists and all rooms are equipped with washing machine, refrigerator and high speed

Seoul > Euljiro・Chungmuro・Namsan

Located in front of the Dongdaemun History & Culture Park Subway Station, Exit 13, Lines 2, 4, and 5, the K-POP HOTEL Dongdaemun offers guests including business travelers and tourists the optimal location and cleans facilities at reasonable prices. As the hotel is within easy walking distance o

Seoul > Myeongdong

Serving over 30 years of tradition, Poongjun Hotel first opened its doors in 1970. The distinguished hotel offers 250 guest rooms with impeccable service and a variety of convenient facilities. Poongjun Hotel has acted as an ambassador of the Korean tourism industry for 30 years, working to improve
Seoul > Euljiro・Chungmuro・Namsan

Boryeong mud used in this spa is rich in minerals and is gentle enough for even the most sensitive skin types The cheapest price you have ever seen! Must-go places in Korea! Come and experience Korean cultures! One of the popular jjimjilbang in Seou

Seoul > Insadong・Jongnon

Bourhill Esthetic (est. 2005) is a professional beauty shop located in Daehangno, Seoul. Nationally recognized, certified professional therapists offer hand care, foot care, skin care, and body care treatments. The shop uses only high-end international cosmetic brand products, 80% of which are from

Seoul > Myeongdong

Skiny-tae Aesthetic is designed to be unique and comfortable. The shop is decorated with cozy seating areas that cater to all five senses.

Seoul > Namdaemun・Seoul-Station

Located in Jungnim-ro, Jung-gu, Siloam Sauna has a convenient location to approach. The sauna uses natural Germanuim water from 300m unground that has an excellent water quality. The sauna has various various hot baths, and other subsidiary facilities for visitors.