Renewal:2017-10-24 14:57:28
Dongbinggo 동빙고
319, Ichon-ro, Yongsan-gu, Seoul (서울특별시 용산구 이촌로 319 (이촌동))
Dongbingo makes great-tasting traditional patbingsu using only milk, red beans and rice cake. Many find the rather chunky and sweet red bean sauce to be very addictive.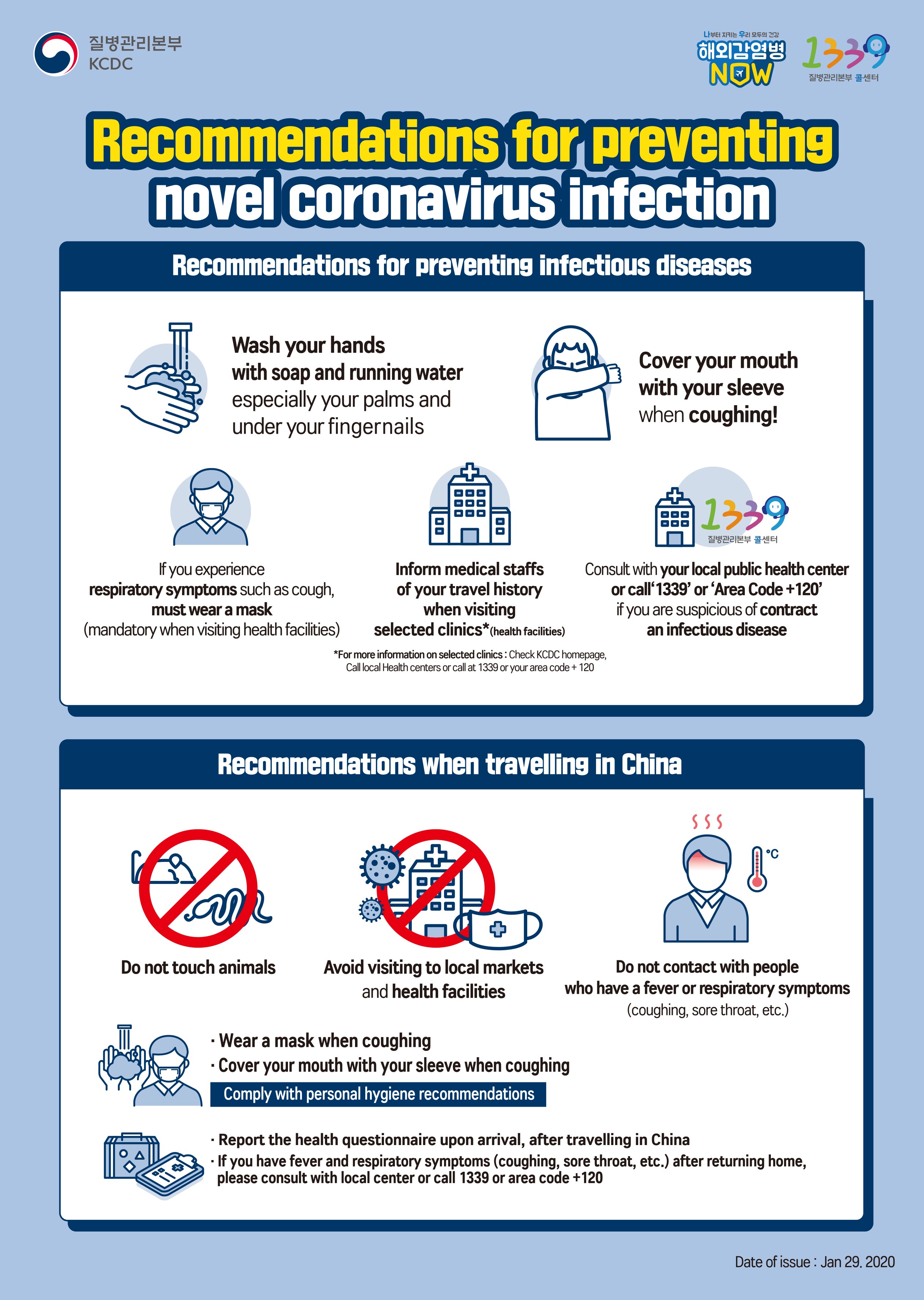 韓国旅行情報のすべて : トリップポーズ http://www.trippose.com
South Korea travel tips and articles : TRIP-PROPOSE http://en.trippose.com
韩国旅游提示和文章 : TRIP-PROPOSE http://cn.trippose.com
韓國旅遊提示和文章 : TRIP-PROPOSE http://tw.trippose.com / http://hk.trippose.com

Suggested popular information of in Korea
Suggested popular information of Esthe/Spa in Korea
Suggested popular information of in Korea
Suggested popular information of Coupon in Korea
(Korea Discount Coupon)
Utilization information
・Operating Hours : 10:30 a.m. - 11 p.m.
・Closed : Open All Year
319, Ichon-ro, Yongsan-gu, Seoul
Traffic information
Subway Line K Seobinggo (서빙고)- 556.2m
Nearby information
Seoul > Itaewon・Yongsan

Niwa is an authentic Japanese izakaya, serving alcoholic beverages and food. In order to stay true to tradition, Niwa works in cooperation with an izakaya chain in Hiroshima, Japan, creating a cooking system that realizes genuine Japanese tastes. Customers are able to experience Japan at Niwa, witho

Seoul > Itaewon・Yongsan

Gaetmaeul restaurant, located in Ichon-dong in the Yongsan area of Seoul, is widely known for its specialty dish, Son-manduguk (handmade dumpling soup). Not only does it serve exceptionally delicious food, but the service is friendly, and the facilities are clean. As well as the excellent mandu di

Seoul > Itaewon・Yongsan

Situated in Itaewon, Suji's provides guests with authentic American food. The brunch menus are favorites among many customers and long lines remain even after lunchtime, a sign of the restaurant's popularity. The blueberry pancakes, omelets, and Mexican brunch are especially popular dishes a

Seoul > Itaewon・Yongsan

Plant serves vegetarian cuisine, presenting two different menus every week and freshly baked goods, including gluten-free cakes and muffins, on a daily basis. The cafe provides a cozy atmosphere where visitors can enjoy their meals comfortably. It's frequented by foreigners and vegans; non-vegetaria

Seoul > Itaewon・Yongsan

Named after the Taj Mahal, Taj Palace serves authentic Indian dishes prepared by an Indian chef. The restaurant owner hired the Indian chef in hopes of introducing real Indian food to Korean people. Some of the most popular dishes in the restaurant include tandoori (barbecue) dishes, Indian fried ri

Seoul > Itaewon・Yongsan

Bua, meaning a lotus in Thai, features authentic Thai cuisine.

Seoul > Itaewon・Yongsan

The juicy, homemade dumplings here are fried or steamed, and you can choose from various assorted filings, including meat, shrimp, or even vegetarian.

Seoul > Itaewon・Yongsan

Dubai Restaurant in Itaewon offers authentic Arabian cuisine as well as shisha (water pipe smoking). Located in the middle of Itaewon, it's popular among both Koreans and foreigners.

Seoul > Gangnam・Samseongdong(COEX)

Samgyetang Maeul is a restaurant that has passed down the secrets of its delicious Samgyetang (chicken ginseng soup) for three generations. Praised for its rich and delicious broth, the restaurant is also known for the unique way it cooks its rice. Instead of cooking the rice in the chicken (the typ
Seoul > Namdaemun・Seoul-Station

Daedo Shopping Center is home to various imported goods, clothing, flowers, and accessories. Its first floor houses all kinds of food, clothing, and accessories. The Accessory Shopping Center on the second floor boasts over 470 shops selling accessories with unique designs. They are also involved in

Seoul > Itaewon・Yongsan

The Itaewon Antique Furniture Street was formed in the 1960s when North American soliders stationed in Yongsan sold their furniture before returning back to the States. Over the years, the area has grown into a major furniture street where shoppers can find pieces from all over the world. Along with

Seoul > Itaewon・Yongsan

Itaewon Street is the most exotic place in Seoul to spend a day of shopping, dining, and hanging out. Itaewon holds a long history in its making and is the first place most tourists want to visit in Korea. After the U.S. set up a military base in Korea during the 1970s, many foreigners stationed at

Seoul > Itaewon・Yongsan

Used as ornaments throughout Korean history, amethyst, morion, and jade symbolize patience, elegance, and gentleness. Joy Jewelry offers its own products with distinctive Korean styles. Its highly functional and artistic items with colorful designs will no doubt satisfy customers looking for unique

Seoul > Itaewon・Yongsan

Itaewon Fashion Ilbeonga (First Street) deals with diverse women's clothing and accessories produced in Korea. Boasting over 35 shops, it offers plenty of fashion items for customers to choose from.

Seoul > Itaewon・Yongsan

Chateau Chocolat in the exotic town Itaewon is managed directly by the Chocolate Museum. Other Chateau Chocolat stores can be found in Apgujeong and around Gyeongbok Royal Palace and Changdeok Royal Palace. Using advanced chocolate making in Belgium and other European countries, Chateau Chocolat boa

Seoul > Itaewon・Yongsan

Korean Souvenir is a popular souvenir shop in Itaewon. The shop deals with products distinct to Korea: Ginseng/hongsam products, souvenirs, and traditional teas. For international tourists, the shop offers fascinating items to take home.

Seoul > Itaewon・Yongsan

Specializing in leather and fur goods, Italiana has served loyal customers for a long time in Itaewon. It boasts all kinds of leather goods from luxurious classical styles to popular styles and light vegetable leather items, captivating both Koreans and international tourists year-round. 

Seoul > Itaewon・Yongsan

Harrods Antique Gallery offers a wide variety of items including Korean antique furniture, European antique furniture, lighting fixtures, and ceramics. As one of the main furniture shops in Itaewon, it boasts both an antique atmosphere and a comfortable shopping space.
Seoul > Itaewon・Yongsan

The National Hangeul Museum showcases the history and value of Korean orthography, Korean's most-valued cultural asset, through exhibitions, activities, and education. Occupying over 11,322㎡, the museum has one basement level and three ground levels, along with an outdoor grass field and resting

Seoul > Itaewon・Yongsan

A big grass field including a refreshing pond and well-organized paths make visitors excited at Yongsan Family Park. Yongsan Family Park spans an area of 90,000 pyeong (297,520.66㎡) in what was the former golf course of the Eighth US Army Division and after that the park was scaled down the size t

Seoul > Itaewon・Yongsan

The National Museum of Korea is located about 1.5 km away from Yongsan Station. It is the largest museum in Korea and houses precious Korean cultural assets that tell the story of Korea's fascinating history, from ancient times to the modern era.The museum is also close to Yongsan Family Park, a g

Seoul > Itaewon・Yongsan

The Children's Museum located within the National Museum of Korea is an experience-centered museum where children can see, touch, and feel history through hands-on programs and games. Items are in a permanent display and allow children to learn more about Korea's cultural heritage in an interact

Seoul > Itaewon・Yongsan

Ichon Hangang Park is located on the northern side of the river between Jungrangcheon Bridge and Wonhyo Bridge. Along the riverside grow beautiful flowers and plants such as reed, eulalia and cosmos by season making the riverside path a popular course for a walk and family outing.Within the part, th

Seoul > Gangnam・Samseongdong(COEX)

Some Sevit (also known as Sebitseom), is a floating Island located near the southernmost part of Banpo Bridge, the nation's first-ever artificial island that floats on the surface of Hangang River. The Island is comprised of three flower-themed islet - solvit, chavit and gavit, each with dif

Seoul > Gangnam・Samseongdong(COEX)

Banpo Hangang Park is located on the southern side of the river centering on Banpo Bridge (Jamsu Bridge) between Hamnam Bridge (upstream) and Dongjak Bridge (downstream). The Rainbow Fountain built on both sides of Banpo Bridge is registered 2008 in The Guinness Book of Records as the longest bridge

Seoul >

The Banpo Seoraeseom Island is an artificial island built in the mid-1980s. Located in Banpo-jigu District by the Hangang riverside, the island is connected to Hangang Banpo Park by three bridges. The island features weeping willows along the edges, as well as a migratory bird habitat, flower garden

Seoul > Gangnam・Samseongdong(COEX)

Banpo Bridge Rainbow Fountain is the world's longest bridge fountain. The fountain is programmed to play different shows during the day and night. During the day, the fountain shows a hundred different configurations meant to evoke waving willow branches and willow leaves. When the sun goes d

Seoul >

The Yongsan Dragon Hill Spa is a charcoal sauna permeated with an oak fragrance created by traditional heating techniques. The jjimjil-bang and spa facilities offer sweating rooms/sauna, an open-air bath, seawater bath, salt room, swimming pool, and health center. The main hall of Yongsan Dragon
Seoul >

Seoul > Itaewon・Yongsan

Hotel Crown Itaewon is located in an international area where a variety of restaurants, shopping places, and other entertainment choices are clustered. The hotel features 191 guestrooms of various types suitable for both leisure and business travelers. Subsidiary facilities include a banquet hall, a

Seoul > Itaewon・Yongsan

Opened in 1973, Hamilton Hotel is a landmark in Seoul's international town of Itaewon. In addition to 166 guestrooms, the hotel has many dining and convenience facilities including a shopping center. Its rooftop swimming pool is particularly popular on weekends during summer, as it provides relaxati

Seoul >

Seoul > Itaewon・Yongsan

Situated in the heart of Itaewon (a popular shopping town in Seoul), this stylish hotel was opened in March 2010 after remodeling the former Itaewon Hotel. It offers unique designs and chic spaces full of urban sensibilities.Consisting of 17 floors, the hotel offers over 133 exquisite rooms, each of

Seoul >

The JW Marriott Seoul is an upscale brand hotel operated by Marriott International, the world's largest operator and franchiser of a broad portfolio of hotels and related lodging facilities. JW Marriott Seoul is located in Central City, a culture, leisure and sport complex in the Gangnam area. It is

Seoul > Itaewon・Yongsan

Hotel Elleinn is a top-tier business boutique hotel. It is only ten minutes away from Seoul Station and Yongsan Station, so it is a convenient choice for travelers arriving or departing by KTX trains. It is also close to subway stations Namyeong (Line 1) and Samgakji (Lines 4 and 6). The hotel fe

Seoul > Gangnam・Samseongdong(COEX)

Founded in June, 1982, Seoul Palace Hotel is a 5-star hotel located in Banpo, the heart of business and finance in Seoul. With its spacious guestrooms, homey yet high-tech executive lounge, and numerous convenience facilities, Seoul Palace Hotel provides guests with the ultimate experience in luxury

Seoul > Itaewon・Yongsan

Kaya Hotel is an economic hotel near the 8th United States Army Base in Yongsan-gu. It's only ten minutes from famous sites such as the War Memorial of Korea, Itaewon, Namdaemun, Myeong-dong, Namsan Mountain, the National Museum of Korea, and Yeouinaru. The hotel is popular among both locals and t

Seoul > Itaewon・Yongsan

The Grand Hyatt Seoul is a 5-star international business hotel located 10 minutes away from the city and 20 minutes away from Yeoido, boasting a view of the Han River to the south, and the scenery of Mt. Namsan to the north. The hotel offers a total of 601 guest rooms with 6 of the floors designated
Seoul > Itaewon・Yongsan

Itaewon Land is a 5-story jjimjilbang (Korean spa) with guest rooms available for overnight stays. Its traditional sauna, has a red clay room, flat stone room, and salt room. The water at Itaewon Land was verified by the Korea Institute of Geoscience and Mineral Resources and it is known as the best

Seoul > Gangnam・Samseongdong(COEX)

Located in JW Marriott Hotel Seoul, Marquis Thermal Spa offers a variety of well-being programs using hot spring water, environmentally-friendly organic products, Korean traditional massage techniques, and Western botanical therapy. The spa boasts 11 treatment rooms and offers 30 different kinds of

Seoul > Itaewon・Yongsan

Original massage therapy inspired by the Orient and the Occident Famous for opening spa parties for the high society of Korea and elsewhere, SPADAY first opened in Washington D.C., USA in 1991 as Infinity Plus. By outgrowing the basic western style of techn

Seoul >

Situated in Seocho-gu Jamwon-dong, is an exclusive women only jjimjilbang and sauna that presents a traditional eastern European atmosphere with high-class facilities and a variety of convenient amenities.

Seoul > Sinsadong・Garosu-gil

The Massage is a massage parlor, offering a variety of massage programs including sports massages, oil massages, and foot massages. All massage specialists at The Massage boast over 10 years of experience, and are conveniently ready to serve all your massage needs. As a special point of interest, th

25% OFFCoupon

Seoul > Sinsadong・Garosu-gil

QUICK BOOK - Whoo SPA(OHUI SPA) We share the reservation system with Whoo Spa in real time. We will give you a quicker schedule than other sites. Whoo SPA reservations are available at 'Trippose.com' for quick booking results. Make online booking(Choose a date, number of pe