Renewal:2017-01-19 23:37:26
Lotte Outlets - Seoul Station Branch 롯데아울렛 서울역점
+82-2-6965-2500

www.lotteoutlets.com
405, Hangang-daero, Yongsan-gu, Seoul (서울 중구 한강대로 405 롯데아울렛서울역점)
Lotte Outlet - Seoul Station Branch offers more than 140 famous brands at reasonable prices. Connected to Seoul's major transportation hub - Seoul Station, the outlet provides a convenient shopping experience in the heart of Seoul.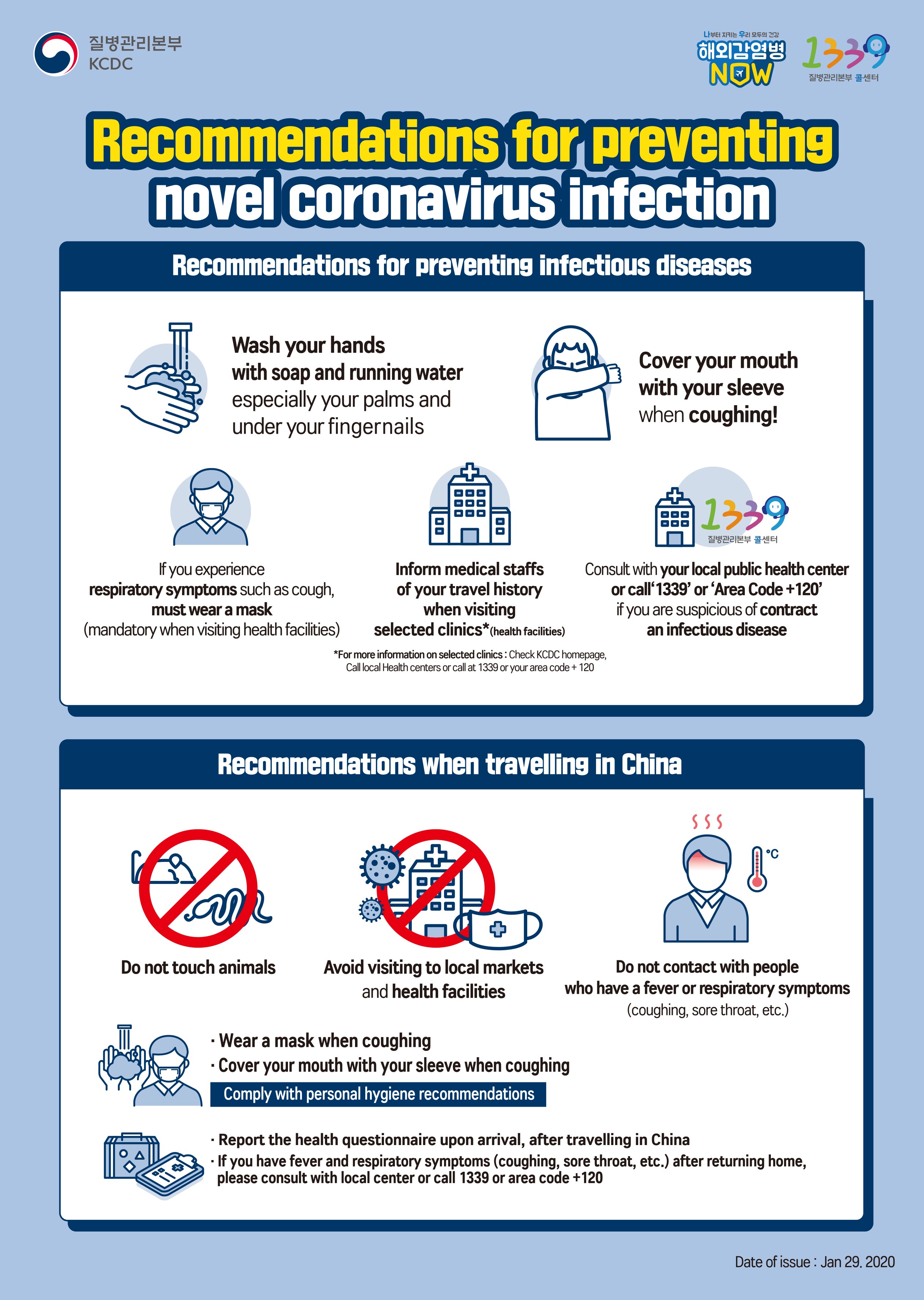 韓国旅行情報のすべて : トリップポーズ http://www.trippose.com
South Korea travel tips and articles : TRIP-PROPOSE http://en.trippose.com
韩国旅游提示和文章 : TRIP-PROPOSE http://cn.trippose.com
韓國旅遊提示和文章 : TRIP-PROPOSE http://tw.trippose.com / http://hk.trippose.com

Suggested popular information of in Korea
Suggested popular information of Esthe/Spa in Korea
Suggested popular information of in Korea
Suggested popular information of Coupon in Korea
(Korea Discount Coupon)
Utilization information
・Information : • 1330 Travel Hotline: +82-2-1330 (Korean, English, Japanese, Chinese)
• For more info: +82-2-6965-2500 (Korean)
・Opening date : January 13, 2013
・Operating Hours : Monday-Thursday 11:00-21:00
Friday-Sunday 11:00-22:00
・Parking Facilities : 840 vehicles
・Closed : One day per month irregularly
・Products Offered : Clothings, shoes, accessories, cosmetics, etc.
・Structure Size : Business area 11,240 ㎡
・Store Information : 2F: Accessories, cosmetics, shoes, women's clothing
3F: Women's clothing, men's clothing, golf apparel, sleepwear
4F: Casual brands, sports & outdoor brands
Access
Seoul Station (Seoul Subway Line 1 or 4, Airport Line, or Incheon Line), Exit 1.
405, Hangang-daero, Yongsan-gu, Seoul
Traffic information
Subway Line A Seoul (서울)- 77.2m
Subway Line 1 Seoul (서울)- 77.2m
Subway Line 4 Seoul (서울)- 77.2m
Subway Line K (서울(경의중앙선))- 255.3m
Nearby information
Seoul > Namdaemun・Seoul-Station

For three generations, Eunho Sikdang has been steadily maintaining the same taste of the original kkori gomtang, (oxtail soup) that they first made when they operated a street vendor stall in Namdaemun Market 70 years ago. In addition to oxtail soup, you can also have doganitang (ox knee and beef st

Seoul > Seoul City Hall・Gwanghwamun

Jinju Hall (진주회관) is a restaurant specializing in Kongguksu (chilled white soybean noodle soup) with over 40 years of history. Renowned for its rich soup of cold noodles, the restaurant uses fresh soybeans grown in Gangwon-do. The dishes are not only nutritious, but also effective in restori

Seoul > Seoul City Hall・Gwanghwamun

Korea Samgyetang serves up delicious samgyetang (chicken ginseng soup) made using only 4-year-old ginseng cultivated in Geumsan (a town famous for its ginseng) and chickens raised on local farms. Young chickens (no more than 49 days old) are butchered and delivered fresh daily, making for only the t

Seoul >

Hemlagat, which literally means "home cooked" in Swedish, serves homestyle foods in a restaurant setting. The dishes made with traditional Swedish recipes will remind you of Mom's (or Grandma's) cooking. Located close to Hoehyeon Station, Hemlagat is a good place to try a little

Seoul >

Though the restaurant Nolbumandu's specialty used to be son-mandu (handmade dumplings), the restaurant is now even more famous for its tasty "jokbal" (glazed pig's feet), which is by far the most popular item on its menu. The menu also includes tteok-manduguk (dumpling soup
Seoul > Seoul City Hall・Gwanghwamun

Handicraft-Nuri, located within Cuture Station Seoul 284 (Former Seoul Station), offers Korea Craft and Design Foundation's top quality designed and handcrafted products including, but not limted to, ceramics, cups, and postcards.

Seoul > Namdaemun・Seoul-Station

Jangan Accessory Shopping Center for a long time has offerd unique accessories with colorful designs. Each shop boasts its own items, different from other stores.

Seoul > Namdaemun・Seoul-Station

Sungnyemun Imported Goods Shopping Center consists of two underground floors within the Daehan Hwaje Building (B3F-22F). The building is easy to locate among the low buildings of Namdaemun Market. In addtion to many items, the shopping center is particularly known for its cameras and audio equipment

Seoul > Namdaemun・Seoul-Station

Cheongja Imported Goods Shopping Center offers imported utensils, household items, clothing and accessories not readily available elsewhere. Its main customers tend to be women. Its first underground floor boasts diverse utensils, women's clothing and accessories while the first floor offers childre

Seoul > Namdaemun・Seoul-Station

Namdaemun Market Bondong Clothing Shopping Center maintains the traditional market atmosphere unique in Korea. It is home to a slew of restaurants (selling such dishes as hairtails boiled in seasonings), butcher's shops, and shops selling food items. Jungangro, in particular, houses many shops s

Seoul > Namdaemun・Seoul-Station

Thanks to its rich history, Namdaemun Shopping Center boasts not only an impressive array of items, but items not available elsewhere. For instance, visitors can find all kinds of hard-to-get camera parts and accessories. Local products from across the country are also readily available in Namdaemun
Seoul > Itaewon・Yongsan

Rail Cruise Haerang, a hotel-on-wheels, began operating in November 2008 as the nation's first tourist train with sleeping accommodations. With a name meaning "together with the sun," Haerang was designed to be a luxury train similar to a yacht traveling along a beautiful mountain rive

Seoul > Namdaemun・Seoul-Station

The old building of the Seoul train station was designed by Tsukamoto Yasushi, a professor of Tokyo University. Construction of the station started in June, 1922 and was completed in September, 1925. Due to its unique domed roof and large size, the station attracted much attention in its early years

Seoul > Namdaemun・Seoul-Station

Live the excitement in Seoul – SEVEN LUCK CASINO Millennium Seoul Hilton The huge space and decent interior design put it among the leading casinos in the world. The Seven Luck Casino Millennium Seoul Hilton is equipped with a great variety of state-of-the-art gaming options such as Baccara

60,000 Free betting coupon + GiftsCoupon

Seoul > Myeongdong

ENJOYING KOREA IN THE CITY SEVEN LUCK CASINO COUPON Wonderful Korea, full of surprises the more than you would have dreamed of! Seven Luck Casino, the place full of enjoyments the more than you would have dreamed of! A beautiful interior design. Cutting facilities wit

Seoul > Namdaemun・Seoul-Station

In the 1970s, an elevated road was built to connect the eastern and western sides around Seoul Station. However, the road was closed to road traffic due to safety issues. After this, rather than tearing down the existing structure, the road was transformed into Seoullo 7017, a new pedestrian walking

Seoul >

Yakhyeon Catholic Church was established as a result of Korea gaining religious freedom in the 23rd year of King Gojong's reign (1886) and the subsequent increase of the Catholic population.In 1891, Myeongdong Cathedral's head priest Doucet laid down the foundation stone in Hap-dong. Coadjutor bis

Seoul > Sinsadong・Garosu-gil

Sungnyemun Gate is Korea's National Treasure No. 1, and its unofficial name is Namdaemun Gate. Sungnyemun Gate is the largest castle gate stone structure with an arched entrance in the middle. There's a column on top of a platform, raising the roof, distinguishing the upper stories and lower

Seoul >

The four-way street right in front of the Seosomun Gate area was once an official execution ground in the Joseon Era. It was also called "Sigumun," literally meaning "the gate where dead bodies were carried out." The corpses travelling through the gate scared many people, ale

Seoul > Seoul City Hall・Gwanghwamun

The Seosomun Gate area, which is located outside Seomun Gate, is regarded as a sacred place for many Korean Catholics. During the 19th century, the church suffered persecution for introducing Catholicism in the country. A series of persecutions followed over the years, notably the Sinyu Persecution
Seoul >

Located near Seoul Station, a stone's throw from some of Seoul's major attractions, the K-POP HOTEL Seoul Station offers a homely comfortable and pleasant relaxation space for domestic and foreign tourists and business travelers. The hotel is just ten minutes' walk from Seoul Stati

Seoul > Itaewon・Yongsan

The MK Liberty House offers guests easy access to some of Seoul's major tourist destinations as it is located next to Seoul Station Exit 15 at the heart of the city's transportation system. The guesthouse is also within easy walking distance of major shopping areas including large superm

Seoul > Namdaemun・Seoul-Station

The Millennium Seoul Hilton was founded on December 14, 1977 by the hotel commission processing agreement between Daewoo International's affiliate company, Dongwoo Development Co., Ltd. and Hilton International. The enchanting hotel, whose construction work began in March of 1979, made its grand ope

Seoul >

A24 Guesthouse Seoul Station is two minutes' walk from Seoul Subway Station (Exit 12) and links with Airport Railroad Seoul Station, making it popular with foreigners and tourists who prefer to use public transportation. The hotel boasts practical, Korean traditional type guest rooms at a reas

Seoul > Namdaemun・Seoul-Station

The Seoul Backpackers Hostel is a hostel particularly popular among international tourists. The international clientele and relaxed atmosphere make even Korean tourists feel as if they are traveling abroad. Located right across from the Namdaemun Market, it is only 2 minutes from Hoehyeon Station (S

Seoul > Namdaemun・Seoul-Station

Ramada Hotel & Suite Seoul Namdaemun is a first class international business hotel in Korea with impeccable service, installed with the latest facilities and a wide range of suite rooms for guests to choose from. Comprising 331 rooms decorated with style and class, this hotel offers 25% of total

Seoul > Myeongdong

Seoul >

Seoul > Namdaemun・Seoul-Station

Located in the lively downtown are of central Seoul, Fraser Place Namdaemun hotel features 252 modern and comfortable guest rooms. The hotel offers excellent views of Namdaemun (Sungnyemun) Gate and its surrounding area. Fraser Place Namdaemun appeals to both leisure and business travelers thanks to

Seoul > Namdaemun・Seoul-Station

Hotel Palace has 42 Western-style and 9 Korean-style guestrooms, as well as a couple dining facilities. Moreover, it offers easy access to a variety of commodity shops in the Namdaemun Gate area.
Seoul > Namdaemun・Seoul-Station

Located in Jungnim-ro, Jung-gu, Siloam Sauna has a convenient location to approach. The sauna uses natural Germanuim water from 300m unground that has an excellent water quality. The sauna has various various hot baths, and other subsidiary facilities for visitors.

Seoul > Myeongdong

Skiny-tae Aesthetic is designed to be unique and comfortable. The shop is decorated with cozy seating areas that cater to all five senses.

Seoul > Euljiro・Chungmuro・Namsan

Boryeong mud used in this spa is rich in minerals and is gentle enough for even the most sensitive skin types The cheapest price you have ever seen! Must-go places in Korea! Come and experience Korean cultures! One of the popular jjimjilbang in Seou

Seoul > Sinchon・Ewha Womans University

Ara Therapy offers excellent health care services and a cozy ambience at a reasonable price to all kinds of customers such as couples, family, and friends, regardless of age and gender. Services include foot-bathing and a free cup of healthy tea. Visitors can relieve their fatigue, listening to clas

Seoul > Itaewon・Yongsan

Itaewon Land is a 5-story jjimjilbang (Korean spa) with guest rooms available for overnight stays. Its traditional sauna, has a red clay room, flat stone room, and salt room. The water at Itaewon Land was verified by the Korea Institute of Geoscience and Mineral Resources and it is known as the best

Seoul > Insadong・Jongnon

Bourhill Esthetic (est. 2005) is a professional beauty shop located in Daehangno, Seoul. Nationally recognized, certified professional therapists offer hand care, foot care, skin care, and body care treatments. The shop uses only high-end international cosmetic brand products, 80% of which are from