Renewal:2023-08-31 00:12:34
Cheongnyeon Gogijangsu Myeongdong Branch 청년고기장수 명동점
+82-2-772-9282

https://blog.naver.com/youngmangosu
1F, 19-3, Myeongdong 10-gil, Jung-gu, Seoul (서울 중구 명동10길 19-3 1층)
Step into Cheongnyeon Gogijangsu in the heart of Myeongdong, Seoul's ultimate tourist destination, for an elevated dining experience that you won't want to miss.

"Discover the Flavors of Korea, One Unforgettable Bite at a Time"

Famous for our 72-hour marinated premium pork belly, or Samgyeopsal, we're the go-to spot for those seeking a culinary adventure. And guess what? We serve this mouthwatering delicacy with our very own specially-crafted sauce. The kicker? Exceptional value for an extraordinary meal.

What sets us apart from the typical all-you-can-eat BBQ places is our commitment to variety. We're not just catering to meat lovers; our diverse menu includes a wide array of side dishes, drinks, and desserts. Whether you're a local foodie or an international traveler, we've got something for everyone.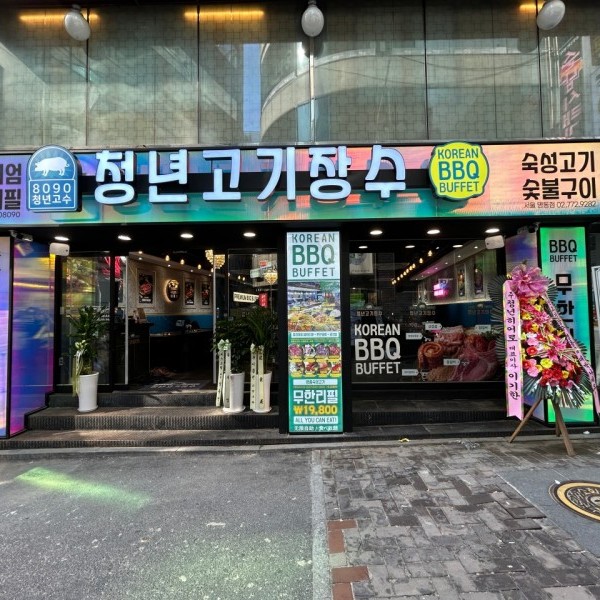 Photo / 写真 / 照片(instagram) @youngmangosu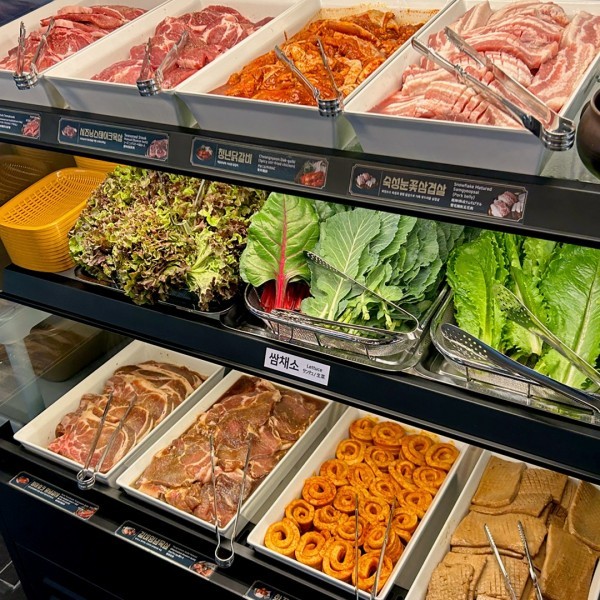 Photo / 写真 / 照片(instagram) @youngmangosu
Photo / 写真 / 照片(instagram) @youngmangosu
"Elevate Your Dining Game: Where Luxury Meets Affordability in Seoul's Culinary Scene"
Our newly upgraded restaurant doesn't just offer a feast for the stomach; it's a feast for the eyes too! The modern and elegant interior is perfectly balanced by the restaurant's captivating exterior. And let's not forget our upgraded buffet offerings, featuring an expansive salad bar for those looking for something on the fresher side.
"Cheongnyeon Gogijangsu: Your Ultimate Korean Dining Destination in Myeongdong"
Planning to tour Myeongdong? Add us to your itinerary for a culinary journey that's second to none. From the richness of our flavors to the breadth of our offerings, you'll experience Korean dining at its finest.
Don't settle for less; book your unforgettable dining experience at Cheongnyeon Gogijangsu Myeongdong Branch today. Trust us, you won't want to miss this.
Utilization information
・Operating Hours : 11:00 - 23:00 (Last order at 22:30)
・Closed : Open year-round
1F, 19-3, Myeongdong 10-gil, Jung-gu, Seoul
Traffic information
Subway Line 4 Myeongdong (명동)- 239.4m
Subway Line 2 Euljiro 1(il)ga (을지로입구)- 420.9m
Subway Line 3 Euljiro 3(sam)ga (을지로3가)- 660.8m
Subway Line 2 Euljiro 3(sam)ga (을지로3가)- 660.8m