Renewal:2017-01-23 18:05:53
Leegachon Myeong-dong Branch 이가촌
19-3, Myeongdong 10-gil, Jung-gu, Seoul (서울특별시 중구 명동10길 19-3 3F)
Leegachon Myeong-dong Branch is a specialty restaurant featuring Galbi (marinated and grilled beef ribs). A combination of the restaurant's own special sauce, pure bronze gridiron, and oak tree charcoal creates a unique taste beloved by visitors and locals alike. The spicy galbi jjim (braised beef ribs) is another restaurant specialty.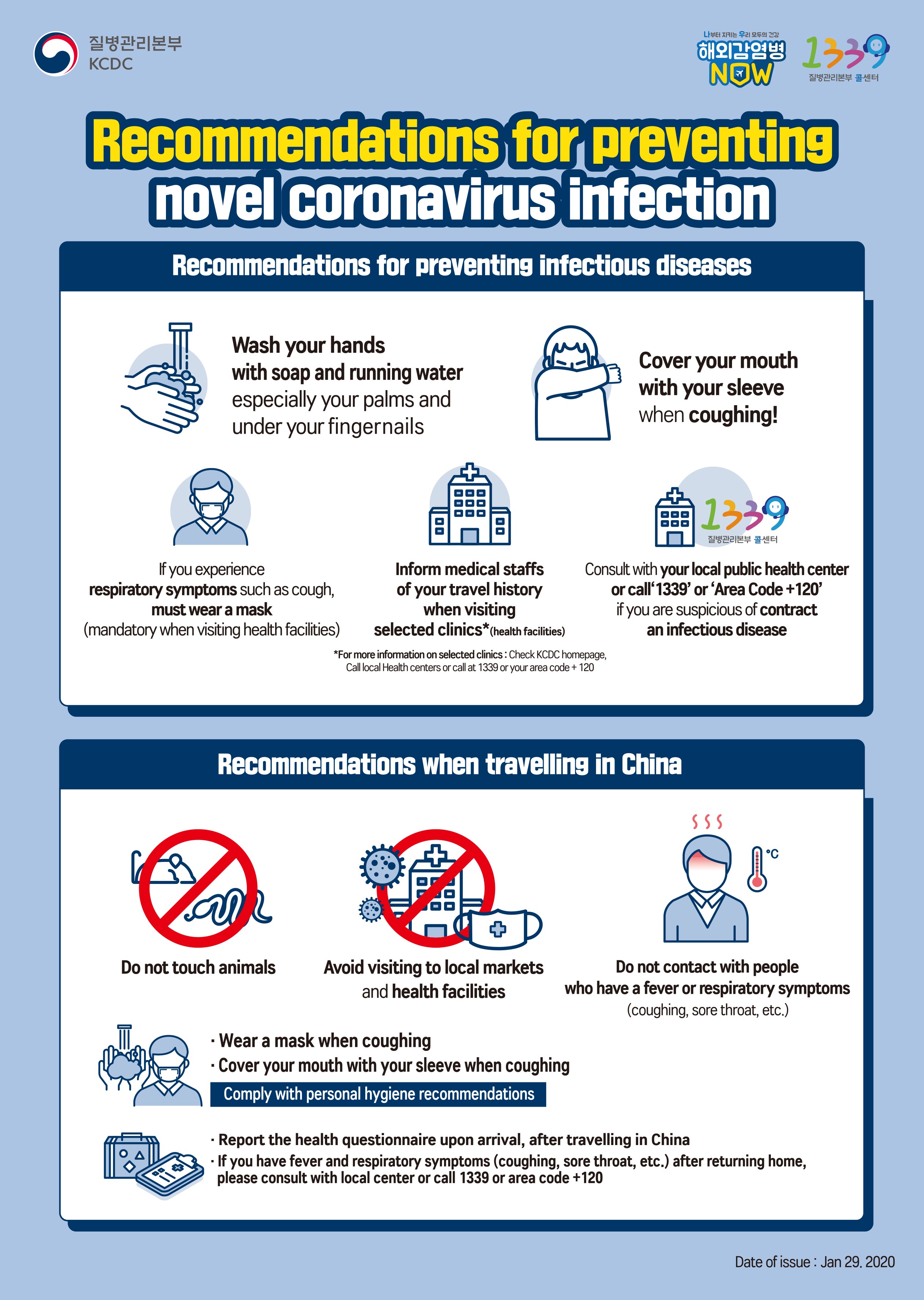 韓国旅行情報のすべて : トリップポーズ http://www.trippose.com
South Korea travel tips and articles : TRIP-PROPOSE http://en.trippose.com
韩国旅游提示和文章 : TRIP-PROPOSE http://cn.trippose.com
韓國旅遊提示和文章 : TRIP-PROPOSE http://tw.trippose.com / http://hk.trippose.com

Suggested popular information of in Korea
Suggested popular information of Esthe/Spa in Korea
Suggested popular information of in Korea
Suggested popular information of Coupon in Korea
(Korea Discount Coupon)
Utilization information
Access
Myeong-dong Station (Seoul Subway Line No.4), Exit 8.
19-3, Myeongdong 10-gil, Jung-gu, Seoul
Traffic information
Subway Line 4 Myeongdong (명동)- 239.2m
Subway Line 2 Euljiro 1(il)ga (을지로입구)- 420.2m
Subway Line 3 Euljiro 3(sam)ga (을지로3가)- 663m
Subway Line 2 Euljiro 3(sam)ga (을지로3가)- 663m
Nearby information
10% OFFCoupon

Seoul > Myeongdong

Near both Myeong-dong Station and Euljiro 1(il)-ga Station, Myeong-dong Gomkuksizib has been cooking the best noodle dishes in town for more than 40 years. Ever since its opened in 1976, the restaurant has continued the tradition of serving delicious Guksu-jeongol and Gomkuksi to its royal clientel.

Seoul > Myeongdong

Seoul >

Dduksim Hanu – Myeong-dong Branch is located opposite of Seoul Royal Hotel and offers inexpensively priced beef for lunch and dinner. Its central location is attractive for business workers from small meetings to large meetings that can accommodate up to 50 people. Not only officers but also f

Seoul > Myeongdong

Opened in 1981, this diminutive restaurant has been attracting customers with its mouthwatering ramyeon noodles for more than 20 years. The restaurant's unique ramyeon recipe includes an ultra-spicy broth with lots of red pepper seasoning, chewy noodles, egg, and bean sprouts. Even Koreans, wh

Seoul > Myeongdong

Myeongdong is one of the areas of Seoul known for its floating population of temporary residents and tourists. Few restaurants in this part of town have a history of more than 30 years. One of the few that does and has remained a permanent fixture in Myeongdong is Hamheung Myeonok, a Korean restaura

Seoul > Myeongdong

Myeongdong Kyoja (명동교자) is a noodle restaurant located near Myeongdong Cathedral that has been in business for about 40 years. The restaurant is known for their knife-cut, handmade kal-guksu (noodle soup) which is its main menu item. These lovingly prepared noodles are served in a deep and f

Seoul > Myeongdong

Coffee-Ae (meaning 'Coffee Love') is a coffee shop offering various coffees, teas, cookies, waffles, and wines in a romantic and comfortable setting. The name of the store is also short for 'Coffeeae Ppajin Kongnamul,' meaning 'bean sprouts fall into coffee.' &lsq

10% OFFCoupon

Seoul > Myeongdong

​

500 WON DiscountCoupon

Seoul > Myeongdong

Sinseon Seolnongtang is a restaurant specializing in Seolnongtang (ox-bone soup). Thanks to its especially rich and sweet broth, the restaurant has gained in popularity, expanding nationwide. The Myeongdong branch in particular has become a must-visit stop for many Japanese tourists after the restau

10% OFFCoupon

Seoul > Myeongdong

Migabon serves healthy Korean traditional porridge in one of the major hearts of Seoul, Myeongdong. Having this hearty, hot bowl of porridge is like a cleansing of the digestive system to me – a healthy, much needed break from all the usual heavy Korean meals of fatty meat and thick soup. &
Seoul > Myeongdong

Accessorize is a boutique that carries accessories and clothing imported directly from the U.K. This particular branch is especially popular thanks to its location in Myeongdong, one of the main shopping areas in Seoul.Accessorize is popular among women shoppers and carries everything from cute earr

Seoul > Myeongdong

The Basic House (Myeong-dong Branch) sells outdoor-style casual wear whose style people of all ages. Customers can purchase clothes made of environment-friendly materials (such as flax, bamboo, beans, and organic wool). The Myeong-dong branch boasts chic design and offers foreign language services (

Seoul >

KOSNEY is a spacious shopping mall that offers virtually everything. It sells clothes, stationery, shoes, hats, and design products that particularly attract young women. Unlike some shops in Korea, KOSNEY has fitting rooms so that customers can try on clothes to their liking. Most products are with

Seoul >

10%OFF+GIFTCoupon

Seoul >

Missha's products are made with natural plant extracts that have passed a rigorous control procedure. Extracts of Pleuropterus multflorus, Portulaca oleracea, and Morus alba L. will keep your skin smooth and moisturized for a long time due to their superior purification and moisturizing effects. The

Seoul >

Seoul > Myeongdong

Frisbee is the largest Apple Premium Reseller in Korea. At the branch in Myeongdong shoppers can try and purchase various Apple products including iPhones, iPods, iPads, and iMacs. The Myeongdong Frisbee branch is especially popular among international tourists because it also offers repairs on Appl

Seoul > Myeongdong

Seatree focuses on developing skin care products for customers looking to maintain their natural beauty and looks. The brand introduces artistic features into their bottle designs and also produces some limited edition cosmetics by collaborating with famous designers, models and artists.

Seoul > Myeongdong

The M-Plaza boasts a distinctive design and houses famous international brands. Stores are built lengthwise to make it easier for customers to shop. The plaza covers diverse products ranging from utensils to clothes and restaurants.

Seoul > Myeongdong

Kumkang is a representative shoe brand of Korea (sneakers, casual shoes, etc.) that is gradually expanding its product line to include accessories and clothing.The Kumkang branch located on Myeongdong Street is frequented by international visitors and offers larger sized shoes (at the plus-size sect
Seoul >

Seoul Global Cultural Center is located in the heart of Myeong-dong, Seoul's major shopping district. It is more than just an information center. It is an inviting space for global cultural exchange between residents and visitors.The center not only offers information in English, Chinese, and Japane

Seoul > Myeongdong

Seoul Global Cultural Center offers a program that visitors can try on hanbok, the Korean traditional costume. Also, foreign language assistance by professional consultants is available in English, Chinese and Japanese so as to provide information regarding Seoul to the foreigners.

GIFTCoupon

Seoul > Myeongdong

The Korea Shooting Club is an indoor live firing range located in Myeong-dong. With over a 100 firearms to choose from, visitors can try their best shot at targets with firearms from their favorite action movies and dramas. The firing range is also famous for having trained various Hallyu stars, inc

Seoul > Myeongdong

Myeong-dong Cathedral is the Church for Archdiocese of Seoul and was also the birthplace for the Roman Catholic Church community in Korea. The church houses the remains of several individuals: Bishop Laurent Joseph Marie Imbert (1796-1839), and priests Peter Simon (1803-1839), James (Jacques Hono

Seoul > Myeongdong

Myeongdong Theater is an exclusive theatrical performance center, which has opened in the building where the National Theater of Korea used to be located. From 1934 to 1973, the National Theater of Korea pioneered Korean arts and culture, functioning as a movie theater, performance hall and art thea

Seoul > Myeongdong

CGV Myeongdong Station is a multiplex cinema located on the 10th & 11th floor of Tabby Shopping Mall. The shopping mall is directly linked to Myeongdong Station. CINUS Myeongdong is relatively small in scale with 6 cinemas, but it has a unique, sophisticated interior design. Its walls are made entir

Seoul > Myeongdong

Providing products and services for all your skin care needs, the Lee Ji-eun Red Club is located in the bustling area of Myeong-dong, and has several other stores throughout Seoul. The chain of shops offers various programs including skin care, body care, and wedding courses.Perhaps the shop's mos

Seoul > Myeongdong

The Myeong-dong Tourist Information Center offers a convenient one-stop service center for tourists visiting Korea and offers foreign lagnuage interpretation services in English, Japanese and Chinese. The center is equipped with more than 400 tourism pamphlets (the largest number in Korea) that cove

Seoul > Myeongdong

Myeong-dong Tourist Information Center provides information on travelling, shopping, attractions and more in Seoul. Visitors can also try on hanbok and hangeul stamp experience as well as visit a gift shop.

Seoul > Myeongdong

Korea Postage Stamp Museum displays all exhibits related to stamps and offers a stamp culture venue where people who likes stamps can share information regarding stamps. It is comprised of Postal Service History Gallery, Postal Stamp Information Gallery, Philately Class and Hands-on Postage Stamp Ex
Seoul > Myeongdong

The K-POP RESIDENCE Myeongdong 1 is located in Jung-gu, the center of Korea's landmark Myeong-dong area. The residence aims to provide the best services and facilities at reasonable prices for domestic and foreign tourists. As Myeong-dong is surrounded by large department stores, duty free sho

Seoul > Myeongdong

Seoul Royal Hotel, nicknamed 'Oasis in the City,' is located in central Seoul in the famous Myeongdong area. It has 306 rooms, banquet halls and several dining facilities. The hotel's location, in particular, is ideal for shopping, and also traveling to other parts of the city by public transportati

Seoul > Myeongdong

Savoy Hotel made its grand opening in 1957 in the heart of Seoul, Myeong-dong, the center of business, tourism, and shopping. Also, the newly refurnished guest rooms provide a sense of Korean tradition while maintaining a contemporary look, offering a variety of large guest rooms, convenience facili

Seoul > Euljiro・Chungmuro・Namsan

Located in Toegyeo-ro, Jung-gu, Seoul, Loisir Hotel Seoul Myeongdong is an 18-story building with 7 floors underground. It has a total of 619 rooms in various types ranging from Standard Double/Twin and Superior Twin to Deluxe Twin, commanding a panoramic view of Namsan Mountain and downtown Seoul.

Seoul > Myeongdong

Tomo Residence, situated in Myeong-dong, one of the main tourist centers in Seoul, is just two minutes' walk from Myeong-dong Station and the Airport Limousine Bus Stop, so it attracts national and international tourists who want to get around the city on public transport. It is the ideal base

Seoul > Myeongdong

The 'Ibis Ambassador Myeongdong' hotel, which first opened on May 1, 2006, was the fifth hotel to be developed in collaboration with France's 'ACOOR Group' and Korea's 'Ambassadors Group', and the second to open under the 'Ibis' brand. This hotel is located in the center of down

Seoul > Myeongdong

Nana Residence is located in Myeong-dong, the center of business, tourism, and shopping in Korea. It is popular among foreign tourists who visit Korea with convenient transportation and clean facility, and it is easy to use famous department stores, shopping malls and duty-free shops as they are loc

Seoul > Myeongdong

A foreign tourist exclusive hotel, Click Hotel is located in Myeong-dong, the shopper's heaven. As Namdaemun Market and Myeong-dong is close, it is convenient to shop around and there are many tourist attractions such as Namsan, Chungmuro, Deoksugung, and Korea House in short distance. Japanes

Seoul > Myeongdong

Hotel Prince Seoul is located in front of Myeong-dong, a convenient distance from the shopping districts of Myeong-dong, Namdaemun Marketplace, and Dongdaemun, and the commercial districts, making the hotel a great place to stay for businessmen and shopping tourists alike.

Seoul > Myeongdong

Seoul Sejong Hotel is named after King Sejong and strives to realize his high moral excellence and spirit. The hotel is located in Myeong-dong, a place located in the heart of the shopping, tourism, and business districts, with a spectacular panoramic view of beautiful Namsan and downtown Seoul.
Seoul > Myeongdong

Skiny-tae Aesthetic is designed to be unique and comfortable. The shop is decorated with cozy seating areas that cater to all five senses.

Seoul > Euljiro・Chungmuro・Namsan

Boryeong mud used in this spa is rich in minerals and is gentle enough for even the most sensitive skin types The cheapest price you have ever seen! Must-go places in Korea! Come and experience Korean cultures! One of the popular jjimjilbang in Seou

Seoul > Namdaemun・Seoul-Station

Located in Jungnim-ro, Jung-gu, Siloam Sauna has a convenient location to approach. The sauna uses natural Germanuim water from 300m unground that has an excellent water quality. The sauna has various various hot baths, and other subsidiary facilities for visitors.

Seoul > Insadong・Jongnon

Bourhill Esthetic (est. 2005) is a professional beauty shop located in Daehangno, Seoul. Nationally recognized, certified professional therapists offer hand care, foot care, skin care, and body care treatments. The shop uses only high-end international cosmetic brand products, 80% of which are from

Seoul > Itaewon・Yongsan

Itaewon Land is a 5-story jjimjilbang (Korean spa) with guest rooms available for overnight stays. Its traditional sauna, has a red clay room, flat stone room, and salt room. The water at Itaewon Land was verified by the Korea Institute of Geoscience and Mineral Resources and it is known as the best

Seoul > Itaewon・Yongsan

Original massage therapy inspired by the Orient and the Occident Famous for opening spa parties for the high society of Korea and elsewhere, SPADAY first opened in Washington D.C., USA in 1991 as Infinity Plus. By outgrowing the basic western style of techn