Renewal:2017-01-07 18:07:17
Hanam Dwaeji-jib 하남돼지집 종로 직영점
7, Jong-ro 14-gil, Jongno-gu, Seoul (서울특별시 종로구 종로14길 7 (관철동))
With a Korean family restaurant concept for its interior design, the meat are personally grilled by the professional staff, ensuring high quality services.The pork meat are grilled over a bisque firing about 500 Degree Celsius. With a combination of fresh vegetables cultivated from the province of Cheongjeong wrapped with best quality of pork meat, 100% homemade kimchi, rice and beansprouts makes it even more delicious and special experience.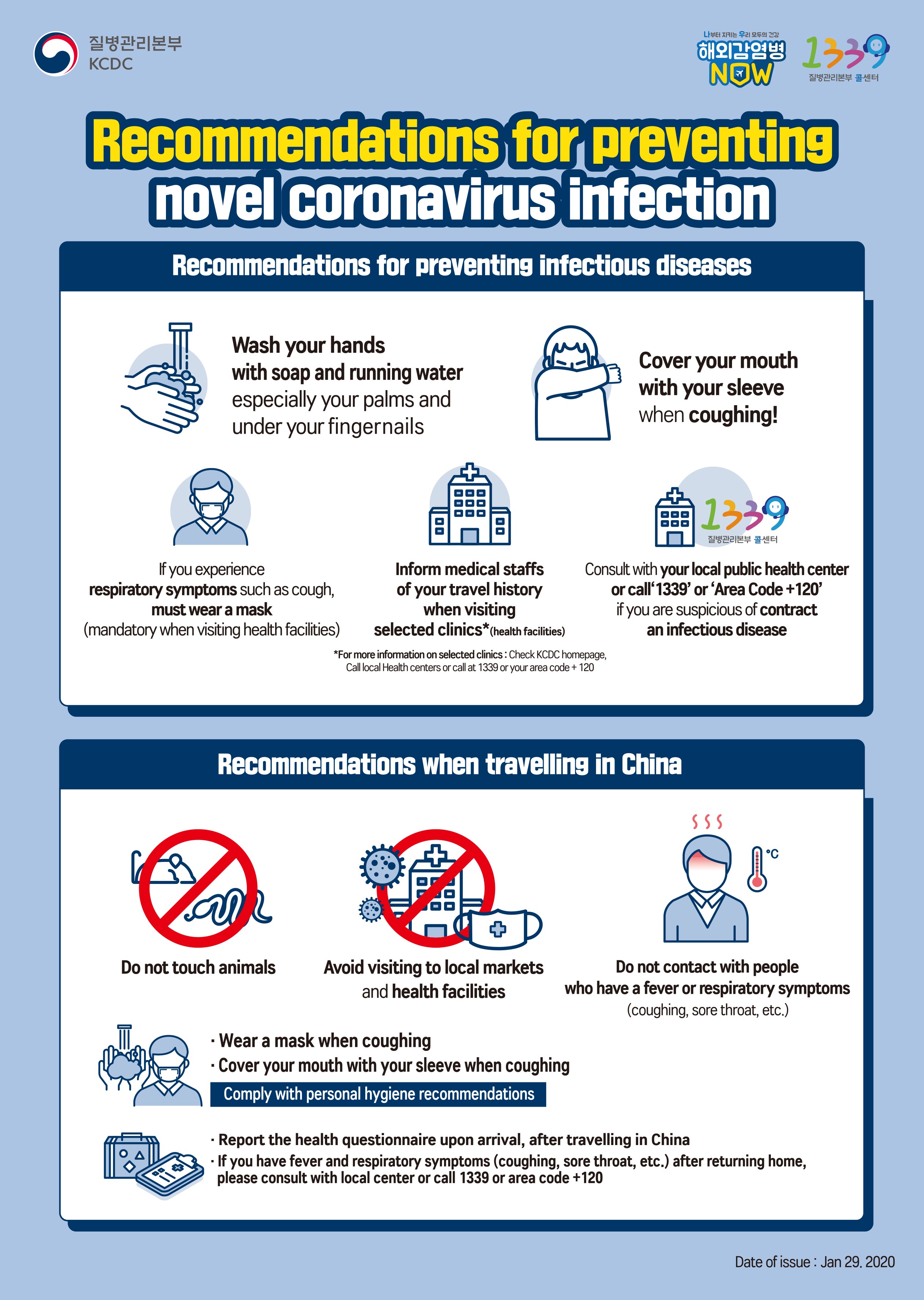 韓国旅行情報のすべて : トリップポーズ http://www.trippose.com
South Korea travel tips and articles : TRIP-PROPOSE http://en.trippose.com
韩国旅游提示和文章 : TRIP-PROPOSE http://cn.trippose.com
韓國旅遊提示和文章 : TRIP-PROPOSE http://tw.trippose.com / http://hk.trippose.com

Suggested popular information of in Korea
Suggested popular information of Esthe/Spa in Korea
Suggested popular information of in Korea
Suggested popular information of Coupon in Korea
(Korea Discount Coupon)
Utilization information
・Specialty Menu : Charcoal Bisque Fired Samgyeopsal
・Information : • 1330 Travel Hotline: +82-2-1330
(Korean, English, Japanese, Chinese)
• For more info: +82-2-722-9232 (Korean)
・Opening date : June 23, 2015
・Operating Hours : 17:00-24:00
・Parking Facilities : Nearby public parking available
・Reservations : Inquiries: +82-2-722-9232
・Closed : N/A (Open all year round)
・Structure Size : 3 Levels
・Maximum Seating Capacity : 32 tables
・Smoking / Non-Smoking : Non-Smoking
・Menu : All-in-one Platter (pork belly, pork neck, pork ribs) / Special Platter (pork neck, pork cheek, skirt meat) / pork belly / pork neck / pork cheek/ skirt meat / etc.

Side Menu : Kimchi-jjigae/ Eomui-jjigae / Egg rolls with flying fish roe/ Steamed egg / banquet noodles / etc.

※ Prices and menu subject to changes. Please visit the store in-person for more information.

Restrooms
Available
Access
[Subway]
Jonggak Station (Seoul Subway Line 1), Ext 4
Jongno3(sam)-ga Station (Seoul Subway Line 1), Exit 15.

[Bus]
Get off at Jongno2-ga Bus Stop.
Bus No. 103, 470, 471, 501, 701
Bus No. 7212
Rapid Bus No. 2500
7, Jong-ro 14-gil, Jongno-gu, Seoul
Traffic information
Subway Line 1 Jonggak (종각)- 363.1m
Subway Line 5 Jongno 3(sam)ga (종로3가)- 471.8m
Subway Line 3 Jongno 3(sam)ga (종로3가)- 471.8m
Subway Line 1 Jongno 3(sam)ga (종로3가)- 471.8m
Subway Line 2 Euljiro 1(il)ga (을지로입구)- 565.9m
Subway Line 3 Euljiro 3(sam)ga (을지로3가)- 576.7m
Subway Line 2 Euljiro 3(sam)ga (을지로3가)- 576.7m
Nearby information
Seoul >

Mojito Jongno is a casual lounge serving up a mix of delicious dishes and drinks in Jongno's Avenue of Youth. The restaurant operates with the catch-phrase "fresh" to indicate using only the freshest ingredients. The restaurant is large, making it the perfect venue for groups and famil

Seoul >

Potala is the sole restaurant in the city specializing in Tibetan food. Visitors can sit in a beautifully-decorated room and enjoy real local Tibetan dishes. The restauraunt also offers food from India and Nepal, and is run by a Tibetan refugee.

Seoul > Insadong・Jongnon

It is a shabu-shabu-style handmade dumpling restaurant with handmade dumplings and various vegetables.

Seoul > Insadong・Jongnon

Hamgyeong-do Wangsundae is open 24/7, welcoming guests with a warm and hearty bowl of sundaeguk (Korean sausage soup) prepared with care and additive-free ingredients. Though the space is limited, the place can accommodate up to 54 people. It's cozy atmosphere and top-notch food has earned Hamg

Seoul > Insadong・Jongnon

Tteokssam is a delicious dish using sticky and tender dough made from non-glutinous rice mixed with glutinous rice. Ssukttekssam is a dish with soybean flour and wormwood added to dough that gives off a spicy smell and has a sweet flavor. Meat grilled on a hot stone plate and dipped in a specialty s

Seoul > Insadong・Jongnon

Bizeun is a cafe that serves as many as 250 different types of Korean traditional rice cake. Conveniently located alongside a myriad of souvenir stores in one of Seoul's most popular tourist attractions, Bizeun - Insadong Branch offers a wide variety of rice cake and rice pastries. The store also se

Seoul > Insadong・Jongnon

You can feel that you are being served as a VIP here. Even common dishes such as steamed eggs have a luxurious flavor and taste at this place, and most of the ingredients are organic. The landlady, in Korean hanbok dress with an old abacus, tells you the history of this restaurant.

SERVICECoupon

Seoul > Insadong・Jongnon

This bar-restaurant serves traditional Korean rice wines produced by the brewer Kooksoondang. Menu items include luxurious rice wine (or ale) and makgeolli cocktails, served with traditional Korean seasonal sides as well as a variety of fusion dishes. ​

10% OFFCoupon

Seoul > Insadong・Jongnon

Located on the 33rd floor of Jongno Tower, this glass-walled restaurant provides a beautiful night view of Seoul, as well as tasty cuisine. Top Cloud offers three types of service: grill, buffet (for lunch and dinner), and cafe. Operated by Hotel Shilla, the grill provides elegant food, wine and
Seoul >

Kumkang Shoes is Korea's leading fashion retailer specializing in formal, casual and athletic footwear, as well as trendy clothing and accessories. Located in central Seoul, Kumkang Jongno is easily accessible from major shopping areas such as Insa-dong and Dongdaemun Market. Moreover, this Kumkang

Seoul >

Located around Nam Insa Madang, Insa Korea specializes in traditional Korean crafts at reasonable prices. As a main shopping center in Insa-dong, the shop offers virtually every type of Korean crafts and souvenirs.

Seoul > Insadong・Jongnon

Located at the Jongno-bound entrance of the Insa-dong main street in Jongno-gu, Seoul, Insa Gallery specializes in Korean traditional mother-of-pearl lacquer crafts. Popularly known as "Najeonchilgi" in Korean, the term, which refers to mother-of-pearl lacquer crafts, is shared in Korea, Japan,

Seoul > Insadong・Jongnon

Arirang Master Crafts Shop is a comprehensive shopping center dealing with Korean traditional crafts. It covers traditional crafts by famous artists, pottery for daily use, decorative pottery, lacquer ware inlaid with mother-of-pearl, crafts made of Korean traditional paper and more. Every product h

Seoul > Insadong・Jongnon

Beautiful Tea Museum offers teas from around the world and shows items depicting international tea cultures. It displays teas, tea-related items, and ceramics made by young artists. Over 110 teas from Korea, China, Japan, Taiwan, Sri Lanka, and European countries can be found in the museum. There is

Seoul > Insadong・Jongnon

Located around the Insa-dong Street Intersection, Bonwon Calligraphy has provided customers with top-notch calligraphic supplies for over 30 years. Products are especially well priced because the shop is involved in both manufacuring and selling supplies. Being one of the largest of its kind in Insa

Seoul > Insadong・Jongnon

Jonggak Underground Shopping Center is located in Jongno, one of the major central areas of Seoul. A plethora of nightlife options in the Jongno area attract a younger demographic, and the underground shopping center caters to them with a wide variety of fashion stores. Located just 5-10 minutes on

Seoul > Insadong・Jongnon

SM Duty Free opened in Insa-dong, in the center of Seoul, as a new landmark to lead duty free shopping culture. It houses 490 brands and about 60,000 items including premium luxury brands, best sellers of duty free shop, and K-Culture products to attract domestic and international travelers. It offe

Seoul > Insadong・Jongnon

Hanji Chueok (Recollections) is one of the better-known craft shops in Insa-dong and has even been featured by a number of international magazines. Prepared using Korean traditional processing methods, hanji is a type of beautiful, high-quality paper. Hanji Chueok is a great place to experience the
Seoul > Insadong・Jongnon

Opened in 2017, the ice theme park Freezing Island is a novel Seoul tourist attraction. The indoor theme park has over 250 ice sculptures and fun activities to enjoy! Freezing Island has 3 exhibition halls spread over 2 floors and it is Korea's largest ice theme park. Freezing Island is like see

Seoul >

Seungdong Presbyterian Church was designated Tangible Cultural Asset No. 130 by the Seoul Metropolitan Government on April 6, 2001. Originally known as "Gondanggol Church," the church was established by Samuel Foreman Moore (1860-1906) in 1893. In those days, the church was known as a "baekjeo

Seoul > Insadong・Jongnon

Also known as Pagoda Park, Tapgol Park, located on the former site of Weongaksa Temple from the Joseon Era, is the first modern park to be built in Seoul. Weongaksa Temple was known as Heungboksa Temple during the Goryeo Dynasty, but was renamed when it was enlarged during the early years of the Jos

Seoul > Insadong・Jongnon

Dynamic Maze is exactly what it sounds like: a vast maze requiring a variety of skills to complete tasks and find the exit. This indoor maze course has obstacles ranging from walls to climb over, missions requiring attention to details, screaming and dancing to simple trial and error if you want to

2,000won discountCoupon

Seoul > Insadong・Jongnon

With an area over 1,280㎡, Alive Museum is located in Insa-dong, a neighborhood known for its mixture of historical and modern atmosphere. Exhibitions include optical illusion art, digital media, and more. More than 100 pieces are on display at the exhibition halls on basement levels 1 and 2. Op

Seoul >

The Bosingak Belfry was used during the Joseon Dynasty to keep the time. There were four gates in Seoul that allowed people in and out. At 4 a.m., the bell would ring 33 times and then the gates were opened. At 10 p.m. the bell would ring 28 times and the gates would close. The bell served as a sire

Seoul > Insadong・Jongnon

The Beautiful Tea Museum exhibits porcelain artwork by young ceramists. It also offers a large variety of world tea from Korea, China, Japan, Sri Lanka, India, Europe and more, totaling 130 types of tea. The museum not only exhibits tea, but it also provides a café for visitors to relax and e

Seoul >

Opened in 1992, Seoul Art Center Gongpyeong Gallery is a 17,791 sq. ft., two-story building with four exhibition halls. It is one of the main pavilions of Insa-dong, displaying diverse artwork ranging from Western and Korean paintings to sculptures. Due to the great interest in Korean paintings, 2~3

Seoul > Euljiro・Chungmuro・Namsan

T.um is a venue to experience the future of mobile communications. The name T.um comes from the word for "sprout" in Korean and refers to this innovative space from SK Telecom, where the future sprouts with the company's advanced technology. Visitors are offered a chance to activel
Seoul > Insadong・Jongnon

The In Seoul Guest House is within easy reach of many interesting destinations, being just 10m away from Insa-dong, 800m from Gyeongbokgung Palace, and 800m from Samcheong-dong, while it is 700m away from Myeong-dong, the paradise of shopping, 800m from a duty free shop, and 600m from the traditiona

Seoul > Insadong・Jongnon

Founded in April, 1967, the Seoul YMCA Hotel reopened with a brand-new look following remodeling in 2006. The hotel has a long reputation of providing neat and clean facilities and dedicated services at affordable prices.The Seoul YMCA Hotel is located in downtown Seoul (Jongno2-ga) near popular att

Seoul > Insadong・Jongnon

K-guesthouse Insadong 2, which brings people and cultures together, is located in Jongno-gu, only minutes from Jonggak Station on Subway Line 1. Being right along Jongno's "Street of Youth," guests can experience the dynamic atmosphere of Korea, while also enjoying Insa-dong'

Seoul > Myeongdong

Located in the middle of Seoul, 24 Guesthouse Myeongdong City provides practical guestrooms at reasonable prices. Its young and multi-lingual live-in staff is ready and willing to help guests with information, and tips on traveling in Korea. The guesthouse is very conveniently located. Euljiro 3-ga

Seoul >

(Korea Quality Premier Class) Hotel Nafore is a cozy hotel located in one of the alleys of Jongno-gu, Seoul. It has a total of 52 guestrooms consisting of family rooms, deluxe twin rooms, and standard twin rooms and double rooms. There is also a guestroom designed for the disabled. The elevator, ha

Seoul > Insadong・Jongnon

Located near Jongno 3-ga subway station, Cara Motel provides traffic convenience and is located in the best place for visiting major tourist attractions such as Insa-dong, Changgyeonggung and Jongmyo. Located right next to Nagwon Arcade, you can enjoy shopping musical instruments and it would be fun

Seoul > Insadong・Jongnon

Located in Insa-dong, Center Mark Hotel is a business Hotel with 250 guest rooms.

Seoul > Insadong・Jongnon

Located between Jong-no and Insa-dong, Cats Hotel is a perfect place to look around the center of Seoul, and it is a merit that you can see tourist attractions easily. Insadong-gil, Tapgol Park and many other tourist attractions are packed around here, and for shopping, there are Dongdaemun Market a

Seoul > Insadong・Jongnon

Hotel Jongno Biz is located adjacent to Insa-dong and close to Dongdaemun Market, a shopping mecca in Seoul. Every room has a large wall-mounted flat screen TV, a desktop computer, and free Internet service. Daily laundry service and breakfast (toast, coffee, beverage, tea, cereal, and soup) are pro
Seoul > Euljiro・Chungmuro・Namsan

Boryeong mud used in this spa is rich in minerals and is gentle enough for even the most sensitive skin types The cheapest price you have ever seen! Must-go places in Korea! Come and experience Korean cultures! One of the popular jjimjilbang in Seou

Seoul > Myeongdong

Skiny-tae Aesthetic is designed to be unique and comfortable. The shop is decorated with cozy seating areas that cater to all five senses.

Seoul > Insadong・Jongnon

Bourhill Esthetic (est. 2005) is a professional beauty shop located in Daehangno, Seoul. Nationally recognized, certified professional therapists offer hand care, foot care, skin care, and body care treatments. The shop uses only high-end international cosmetic brand products, 80% of which are from

Seoul > Namdaemun・Seoul-Station

Located in Jungnim-ro, Jung-gu, Siloam Sauna has a convenient location to approach. The sauna uses natural Germanuim water from 300m unground that has an excellent water quality. The sauna has various various hot baths, and other subsidiary facilities for visitors.