Renewal:2017-07-17 13:48:43
Jonggak Underground Shopping Center 종각지하쇼핑센터
73, Jong-ro, Jongno-gu, Seoul (Basement) (서울 종로구 종로 지하 73 (종로2가, 종각지하쇼핑센터))
Jonggak Underground Shopping Center is located in Jongno, one of the major central areas of Seoul. A plethora of nightlife options in the Jongno area attract a younger demographic, and the underground shopping center caters to them with a wide variety of fashion stores. Located just 5-10 minutes on foot from the underground shopping center is Insa-dong, the most famous traditional street in Seoul.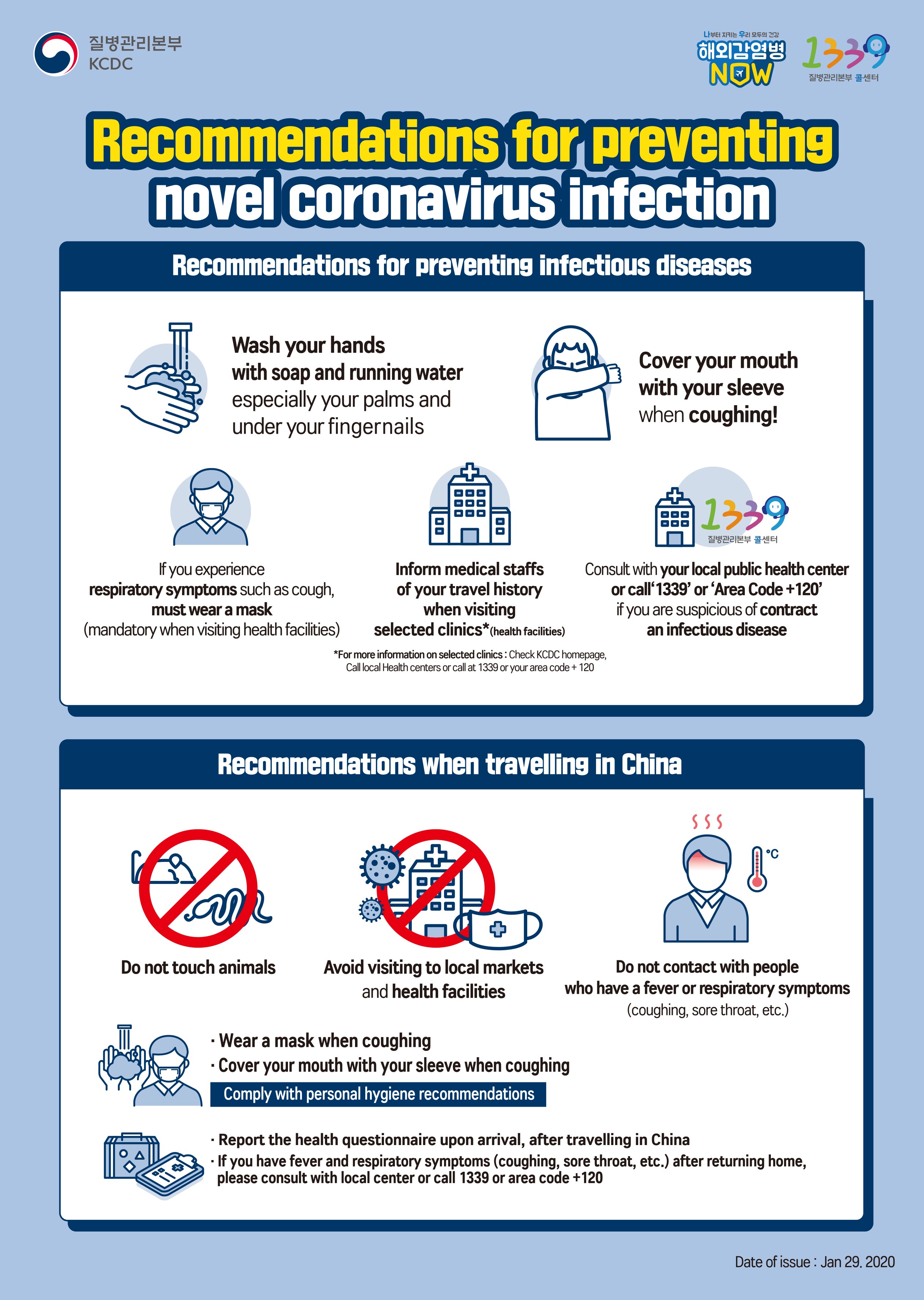 韓国旅行情報のすべて : トリップポーズ http://www.trippose.com
South Korea travel tips and articles : TRIP-PROPOSE http://en.trippose.com
韩国旅游提示和文章 : TRIP-PROPOSE http://cn.trippose.com
韓國旅遊提示和文章 : TRIP-PROPOSE http://tw.trippose.com / http://hk.trippose.com

Suggested popular information of in Korea
Suggested popular information of Esthe/Spa in Korea
Suggested popular information of in Korea
Suggested popular information of Coupon in Korea
(Korea Discount Coupon)
Utilization information
・Closed : First and third Sundays of the month
73, Jong-ro, Jongno-gu, Seoul (Basement)
Traffic information
Subway Line 1 Jonggak (종각)- 33.3m
Subway Line 2 Euljiro 1(il)ga (을지로입구)- 485.5m
Subway Line 5 Gwanghwamun (Sejong Center for the Performing Arts) (광화문(세종문화회관))- 581.4m
Nearby information
10% OFFCoupon

Seoul > Insadong・Jongnon

Located on the 33rd floor of Jongno Tower, this glass-walled restaurant provides a beautiful night view of Seoul, as well as tasty cuisine. Top Cloud offers three types of service: grill, buffet (for lunch and dinner), and cafe. Operated by Hotel Shilla, the grill provides elegant food, wine and

SERVICECoupon

Seoul > Insadong・Jongnon

This bar-restaurant serves traditional Korean rice wines produced by the brewer Kooksoondang. Menu items include luxurious rice wine (or ale) and makgeolli cocktails, served with traditional Korean seasonal sides as well as a variety of fusion dishes. ​

Seoul > Insadong・Jongnon

Tteokssam is a delicious dish using sticky and tender dough made from non-glutinous rice mixed with glutinous rice. Ssukttekssam is a dish with soybean flour and wormwood added to dough that gives off a spicy smell and has a sweet flavor. Meat grilled on a hot stone plate and dipped in a specialty s

Seoul >

Durga serves the best Indian and Nepalese dishes, over 70 different menu items, in a truly authentic Indian atmosphere with top-class service. The restaurant's interior is colored in deep reds, a color loved by the people of Nepal, giving a comfortable atmosphere with a feel of both Nepal and India.

Seoul > Samcheongdong・The Northern Part of the Seoul

Get off the subway at Gyeongbokgung Station (Subway Line 3), follow the wall of the Gyeongbokgung Palace and you'll find yourself facing a street with majestic trees whose foliage changes every season. This street leads directly to Samcheong-dong. As you enter Samcheong-dong and walk towards the Sam

Seoul >

Dduksim Hanu - Gwanghwamun Branch offers outstanding Korean beef at an exceptional price. The interior of the restaurant is also very attractive, bringing the beauty and liveliness of nature inside. The restaurant has rooms of various sizes ranging enough seating for groups as large as 50 people, to

Seoul >

Jongno Sarangga (Formerly Chilgapsan) is a gourmet restaurant that is so popular that there is always a group of regulars lined up outside, even during lunch! Neobiani-gui, grilled sliced beef, is one of the restaurant's specialties, along with soybean paste stew with crushed tofu in dried anc

Seoul >

Mojito Jongno is a casual lounge serving up a mix of delicious dishes and drinks in Jongno's Avenue of Youth. The restaurant operates with the catch-phrase "fresh" to indicate using only the freshest ingredients. The restaurant is large, making it the perfect venue for groups and famil

Seoul > Seoul City Hall・Gwanghwamun

Opened in 2005 in the middle of Seoul, it's the only authentic German restaurant in Korea. It's a wonderful place to experience the German food culture. It's a comfortable place to dine with your family or friends.- Dishes are prepared by a German chef.- A wide variety of recipes are used to c
Seoul > Insadong・Jongnon

SM Duty Free opened in Insa-dong, in the center of Seoul, as a new landmark to lead duty free shopping culture. It houses 490 brands and about 60,000 items including premium luxury brands, best sellers of duty free shop, and K-Culture products to attract domestic and international travelers. It offe

Seoul > Insadong・Jongnon

Beautiful Tea Museum offers teas from around the world and shows items depicting international tea cultures. It displays teas, tea-related items, and ceramics made by young artists. Over 110 teas from Korea, China, Japan, Taiwan, Sri Lanka, and European countries can be found in the museum. There is

Seoul > Insadong・Jongnon

The only knife specialty shop in Korea, this Insadong gallery is home to over 6,000 knives from all over the world. They include traditional Korean and Japanese knives, Chinese knives, decorative knives, knives by some famous artists, and knives shown in movies. There are a variety of knives for bot

Seoul > Insadong・Jongnon

Arirang Master Crafts Shop is a comprehensive shopping center dealing with Korean traditional crafts. It covers traditional crafts by famous artists, pottery for daily use, decorative pottery, lacquer ware inlaid with mother-of-pearl, crafts made of Korean traditional paper and more. Every product h

Seoul >

Kumkang Shoes is Korea's leading fashion retailer specializing in formal, casual and athletic footwear, as well as trendy clothing and accessories. Located in central Seoul, Kumkang Jongno is easily accessible from major shopping areas such as Insa-dong and Dongdaemun Market. Moreover, this Kumkang

Seoul > Insadong・Jongnon

Hanji Chueok (Recollections) is one of the better-known craft shops in Insa-dong and has even been featured by a number of international magazines. Prepared using Korean traditional processing methods, hanji is a type of beautiful, high-quality paper. Hanji Chueok is a great place to experience the

Seoul > Insadong・Jongnon

Located at the Jongno-bound entrance of the Insa-dong main street in Jongno-gu, Seoul, Insa Gallery specializes in Korean traditional mother-of-pearl lacquer crafts. Popularly known as "Najeonchilgi" in Korean, the term, which refers to mother-of-pearl lacquer crafts, is shared in Korea, Japan,

Seoul > Insadong・Jongnon

Located around the Insa-dong Street Intersection, Bonwon Calligraphy has provided customers with top-notch calligraphic supplies for over 30 years. Products are especially well priced because the shop is involved in both manufacuring and selling supplies. Being one of the largest of its kind in Insa

Seoul >

Located around Nam Insa Madang, Insa Korea specializes in traditional Korean crafts at reasonable prices. As a main shopping center in Insa-dong, the shop offers virtually every type of Korean crafts and souvenirs.
Seoul >

The Bosingak Belfry was used during the Joseon Dynasty to keep the time. There were four gates in Seoul that allowed people in and out. At 4 a.m., the bell would ring 33 times and then the gates were opened. At 10 p.m. the bell would ring 28 times and the gates would close. The bell served as a sire

Seoul > Insadong・Jongnon

Youngpoong Bookstore is a bookstore that also sells gifts, small electronics, stationery and much more. It also hosts various recitals, book signings, and literary programs. The Jongno branch of Youngpoong is the nation's largest bookstore, boasting a total area of over 10,600 meters square.The ba

Seoul > Insadong・Jongnon

Youngpoong Bookstore has six branches as well as an on-line bookstore. Of those, the most famous branches are the Jongno and the Gangnam stores. Since both places are connected to the subway station, the location is very convenient. The Youngpoong Bookstores are not ordinary bookstores. They are exc

Seoul >

Opened in 1992, Seoul Art Center Gongpyeong Gallery is a 17,791 sq. ft., two-story building with four exhibition halls. It is one of the main pavilions of Insa-dong, displaying diverse artwork ranging from Western and Korean paintings to sculptures. Due to the great interest in Korean paintings, 2~3

Seoul > Insadong・Jongnon

Tourist Information Center (TIC), located on 2F of the Korea Tourism Organization (KTO) Seoul Office, is open all year round, and provides a wide range of useful information and services to tourists visiting Korea regarding Korean tourist attractions, accommodations, food, and more in Korean, E

Seoul > Insadong・Jongnon

K-Style Hub has the information to meet all tourists' needs, from a tourist information center to a hallyu experince, hansik exhibition and experience hall, medical tourism information and more. Expounding upon the center of just providing information, K-Style Hub also aims to provide various ch

Seoul >

Seungdong Presbyterian Church was designated Tangible Cultural Asset No. 130 by the Seoul Metropolitan Government on April 6, 2001. Originally known as "Gondanggol Church," the church was established by Samuel Foreman Moore (1860-1906) in 1893. In those days, the church was known as a "baekjeo

Seoul > Insadong・Jongnon

The Beautiful Tea Museum exhibits porcelain artwork by young ceramists. It also offers a large variety of world tea from Korea, China, Japan, Sri Lanka, India, Europe and more, totaling 130 types of tea. The museum not only exhibits tea, but it also provides a café for visitors to relax and e

Seoul > Insadong・Jongnon

Insa-dong PR Center opened in 2006 with the goal of providing accessible education for both domestic and international visitors to understand Korean tradition and history. It was built as a private residence for Prince Uichin (1877-1955), one of the sons of Emperor Gojong (1852-1919).It also introdu

Seoul > Insadong・Jongnon

Museum Kimchikan is a unique museum dedicated to kimchi and kimjang, the process of making kimchi which was designated as UNESCO Intangible Cultural Heritage of Humanity. The museum was also selected by CNN in March 2015 as one of the world's top 11 food museums. Visitors can learn the histor
Seoul > Insadong・Jongnon

K-guesthouse Insadong 2, which brings people and cultures together, is located in Jongno-gu, only minutes from Jonggak Station on Subway Line 1. Being right along Jongno's "Street of Youth," guests can experience the dynamic atmosphere of Korea, while also enjoying Insa-dong'

Seoul > Insadong・Jongnon

Founded in April, 1967, the Seoul YMCA Hotel reopened with a brand-new look following remodeling in 2006. The hotel has a long reputation of providing neat and clean facilities and dedicated services at affordable prices.The Seoul YMCA Hotel is located in downtown Seoul (Jongno2-ga) near popular att

Seoul > Insadong・Jongnon

Located in Insa-dong, Center Mark Hotel is a business Hotel with 250 guest rooms.

Seoul > Insadong・Jongnon

Located in the cultural and art district of Insa-dong, the Sunbee hotel is an "Innostel", a new concept of hotels developed by the Seoul City Government. These hotels provide comfortable accommodation, but without facilities such as fitness centers or saunas, at very reasonable prices. A wide se

Seoul >

Susong Motel is located in Jongno-gu, the center of Seoul. It is convenient for tourists to use public transportation because the subway No. 1 Jonggak station and the subway No. 3 Anguk station are closely located. There are various things to see around such as Tapgol park, Cheonggyecheon trail, Jog

Seoul > Insadong・Jongnon

The In Seoul Guest House is within easy reach of many interesting destinations, being just 10m away from Insa-dong, 800m from Gyeongbokgung Palace, and 800m from Samcheong-dong, while it is 700m away from Myeong-dong, the paradise of shopping, 800m from a duty free shop, and 600m from the traditiona

Seoul > Myeongdong

Hotel BonBon is located in Jung-gu, Seoul only 10 seconds away from Subway Line No.2, Euljiro 1-ga station, Gate 2. All tourist attractions in the center of Seoul are within 15 minutes away by walk or subway. Especially, women's dormitory room is operated for individual or group tourists of wo

Seoul > Seoul City Hall・Gwanghwamun

Opened in October 2001, Best Western New Seoul Hotel has 160 guestrooms and several dining, entertainment and convenience facilities such as a business center, a souvenir shop and men's sauna. It is conveniently located in central Seoul near City Hall, providing guests with easy access to shopping,

Seoul >

New Kukje Hotel has 142 guestrooms and several subsidiary facilities including a banquet hall, a men's sauna and a restaurant. Moreover, its location, in central Seoul, provides guests with easy access to heritage sites such as Deoksugung Palace and Gyeongbokgung Palace, cultural attractions such as
Seoul > Myeongdong

Skiny-tae Aesthetic is designed to be unique and comfortable. The shop is decorated with cozy seating areas that cater to all five senses.

Seoul > Euljiro・Chungmuro・Namsan

Boryeong mud used in this spa is rich in minerals and is gentle enough for even the most sensitive skin types The cheapest price you have ever seen! Must-go places in Korea! Come and experience Korean cultures! One of the popular jjimjilbang in Seou

Seoul > Namdaemun・Seoul-Station

Located in Jungnim-ro, Jung-gu, Siloam Sauna has a convenient location to approach. The sauna uses natural Germanuim water from 300m unground that has an excellent water quality. The sauna has various various hot baths, and other subsidiary facilities for visitors.

Seoul > Insadong・Jongnon

Bourhill Esthetic (est. 2005) is a professional beauty shop located in Daehangno, Seoul. Nationally recognized, certified professional therapists offer hand care, foot care, skin care, and body care treatments. The shop uses only high-end international cosmetic brand products, 80% of which are from