Renewal:2018-03-23 15:52:58
Naeja Peanuts 내자땅콩
111 Sajik-ro, Jongno-gu, Seoul (서울 종로구 사직로 111-1 (내자동))
Naeja Peanuts has been around since 1974. It's famous for its senbei (Bukkumi) which is a type of Japanese rice cracker. This store prides itself on not using any preservatives or additives in its sweets, drawing many customers back for its healthy and nostalgic taste.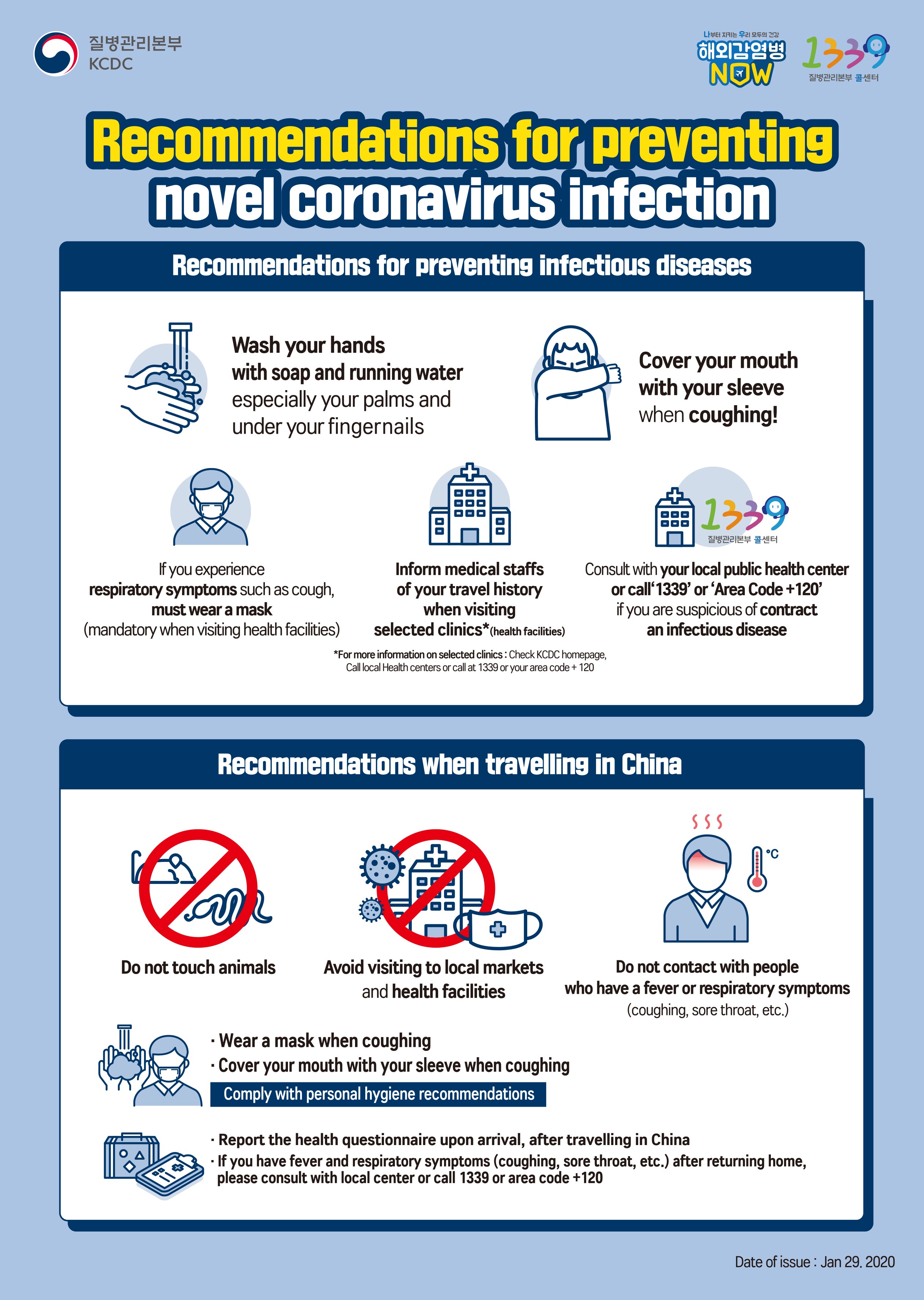 韓国旅行情報のすべて : トリップポーズ http://www.trippose.com
South Korea travel tips and articles : TRIP-PROPOSE http://en.trippose.com
韩国旅游提示和文章 : TRIP-PROPOSE http://cn.trippose.com
韓國旅遊提示和文章 : TRIP-PROPOSE http://tw.trippose.com / http://hk.trippose.com

Suggested popular information of in Korea
Suggested popular information of Esthe/Spa in Korea
Suggested popular information of in Korea
Suggested popular information of Coupon in Korea
(Korea Discount Coupon)
Utilization information
・Operating Hours : 10:00 - (closing time differs everyday)
111 Sajik-ro, Jongno-gu, Seoul
Traffic information
Subway Line 3 Gyeongbokgung (Government Complex-Seoul) (경복궁(정부서울청사))- 218.7m
Nearby information
Seoul > Insadong・Jongnon

Not like usual Gamjatang (pork back-bone stew), Halmajip's Gamjatang uses only bean sprout and leek to make a refreshing soup taste along with red pepper powder, for a spicy flavor.

Seoul >

The special characteristic of this place is that fresh skate fish and small octopi are directly delivered from Mokpo. Especially, long-stored kimchi is a rare dish that is not easily available as it is stored in a cavern in Naju. The side dishes such as seasoned various vegetables and soybean paste

Seoul >

Located near Gyeongbokgung Station, the restaurant was also frequented by late President Roh Moo-hyun. It produces their ingredients like Tojongdak (Korean chicken), 4-years ginseng, chest nut, jujube, garlics, ginger, adlay, perilla seeds, pumpkin seeds, sunflower seed, nuts, pine nut, black sesame

Seoul > Insadong・Jongnon

Seochon Traditional Sundae Soup House is considered a must-visit destination. It was shown in the Korean drama series, "Doctors, as a restaurant owned by the father of the main character, Yoo Hye Jung (actress: Park Shin Hye). It is known for its special deep-tasting beef broth, which they bre

Seoul >

The restaurant's signature dishes include a selection of items that do not include any of the 'five' forbidden roots (leeks, garlic, wild rocambole, Korean leeks, asafoetida) or artificial flavors. Pan-fried dough and fritters are tasty dishes dipped in potato starch and glutinous rice flour, instea

Seoul > Insadong・Jongnon

Hwanghu Myeongga's wonderfully healthy samgyetang (chicken ginseng soup) is made by boiling ground grain and over 19 medicinal herbs in one big pot for about 28 hours, giving the soup its unusually deep and rich color. Not just a delicious meal, this samgyetang is packed with natural health be

Seoul > Insadong・Jongnon

Manna Bunsik is a snack shop that's been around since 1974. Having sold tteok-bokki for over 47 year on the same street, it's an old time favorite among the residents. There are many regulars who go there and the grandmother who runs the place is always happy to see new people.
Seoul > Insadong・Jongnon

Tongin Market dates back to June 1941, as a public market set up for Japanese residents near the Hyoja-dong neighborhood when Korea was still under Japanese rule. After the Korean War the nation experienced a swift rise in population, which led to a natural increase in consumption and demand. As a r

Seoul > Seoul City Hall・Gwanghwamun

Mille 21 (The Story of King Sejong Branch) is a souvenir shop on the underground level of Gwanghwamun Plaza that sells arts and crafts items, Hangeul (Korean alphabet) T-shirts, traditional gifts, and more. Aside from the retail section, the main facility is divided into two exhibition areas: '

Seoul > Insadong・Jongnon

Located in one of Korea's most representative cultural attractions, Cheongwadae Sarangchae, this souvenir shop sells various cultural and special products that are articulately designed and handcrafted. Products and souvenirs with Cheongwadae logos are also available for sale. &nbsp

Seoul > Insadong・Jongnon

The Choi Gi Soon Dackjongyi Doll Institute makes and displays Dackjongyi dolls (traditional Korean dolls). The dolls are made of special paper created from mulberry trees. Naturally, they ooze a unique scent that comforts visitors. This cozy gallery displays traditional Korean dolls from the past to

Seoul > Seoul City Hall・Gwanghwamun

Dongwha Duty Free Shop's Purchasing Team only select the world's best brands for sale. You can shop for the latest popular brands in perfume, cosmetics, accessories, leather goods, and more. Apart from Korean brands and popular imported brands, you can also shop for specialty Korean products and

Seoul > Samcheongdong・The Northern Part of the Seoul

Eunnamu specializes in accessories, focusing on the beauty of simple nature and natural lines. It applies Korean traditional patterns to its accessories. The main materials used are sterling silver and quality gemstones. Because every product goes through the delicate hands of our artists, it boasts

Seoul > Insadong・Jongnon

The Maeumui Munui is one of the few stores in Korea specializing in handmade neckties. Neckties use 100% silk; scarfs are made by textile artists using natural dyes. Popular among young adults, artists and entertainers are the main patrons of the store. Every two months, artists in the Maeumui Munui
Seoul > Insadong・Jongnon

Sajik Park is one of the three most popular parks in Jongno-gu along with Tapgol Park and Samcheong Park. Located west of the Government Complex-Seoul on the southeastern foothills of Mt. Inwang, the park measures an impressive 188,710m².The name of the park dates back to 1395 when Taejo Lee Sung-g

Seoul > Seoul City Hall・Gwanghwamun

The Daelim Museum, founded by the Daelim Group, was first established in Daejeon in 1996 and later moved to Jongno, Seoul in 2002. The art gallery studies, analyzes, and presents modern art through the lens of photography and holds exhibitions centered around photo media.The museum is located in the

Seoul >

Since its opening in April, 1994, Gallery Simon has exclusively held planned exhibition based on invitation. Exhibitions include works from experienced artists as well as the works of budding artists.

Seoul > Insadong・Jongnon

Larva Town is divided into areas of three different themes: TUBAn Yard, TUBAn Goods, and Cafe Wingcle. TUBAn Yard greets visitors with animation character Larva dressed up as a gatekeeper from the Joseon Dynasty along with other amusing sculptures that serve as excellent props for taking souvenir ph

Seoul >

A once in a lifetime opportunity to learn the secrets to preparing royal Korean court food is currently being offered through Korea's National Palace Museum. Inside the walls of the Gyeongbokgung Palace garden, this unique cooking class offers hands-on preparation of traditional dishes, a priv

Seoul > Seoul City Hall・Gwanghwamun

The National Palace Museum of Korea opened in 1992 displaying relics from the Joseon Dynasty [1392~1910]. Over 20,000 royal relics from Gyeongbokgung Palace, Changdeokgung Palace, Changgyeonggung Palace and Jongmyo Shrine are on display. 1. Royal Symbols and Records The Joseon Dynasty at

Seoul > Insadong・Jongnon

Sungkok Art Museum is an art gallery built by the Korean corporation Ssangyong to promote Korean art. To help talented writers there is an individual exhibit. For the development of art culture in Korea, there is a planning exhibit, and finally there is an international exhibit that enables the publ

Seoul > Insadong・Jongnon

Palais de Seoul is an art gallery that first opened in January 2010 in Tongui-dong, Seochon of Gyeongbokgung Palace, a rising hub of culture and art in Seoul. Palais de Seoul, meaning a palace in Seoul in French, is 330py in size with 1 basement floor and 2 floors above the ground. The gallery house

Seoul > Insadong・Jongnon

Seochon Village, literally meaning west village, is named in reference to its location west of Gyeongbokgung Palace. The old hanok houses lining the long alleys well harmonize with newly emerging shops and stores. Walking through the alleys that resembles a big maze, visitors will be nicely surprise
Seoul >

As one of the traditional houses located in an alley in the residential area of Chebu-dong, Jongno-gu, Seoul, Nuri Guesthouse is a tile-roofed house with four guestrooms. You must pass through the wooden gate and a small front yard, where you will see a small garden and an array of earthen jars whe

Seoul >

Seoul >

Guesthouse Nuha is a 'hanok' or traditional Korean house consisting of four guestrooms located in Nuha-dong, Seochon (west of Gyeongbokgung Palace, Jongno, Seoul) where many Confucian scholars and artists lived during the Joseon Dynasty. Exuding a refined atmosphere, Guesthouse Nuha is very po

Seoul >

Seoul >

Susong Motel is located in Jongno-gu, the center of Seoul. It is convenient for tourists to use public transportation because the subway No. 1 Jonggak station and the subway No. 3 Anguk station are closely located. There are various things to see around such as Tapgol park, Cheonggyecheon trail, Jog

Seoul > Seoul City Hall・Gwanghwamun

Koreana Hotel has been one of the top notch traveler's picks for more than 30 years, having business motto 'comfort for our customers.'The hotel is located at the Gwanghwamun fourway intersection, at the heart of Seoul, and provides 345 guest rooms. Amongst its dining facilities, the hotel boas

Seoul > Seoul City Hall・Gwanghwamun

Opened in October 2001, Best Western New Seoul Hotel has 160 guestrooms and several dining, entertainment and convenience facilities such as a business center, a souvenir shop and men's sauna. It is conveniently located in central Seoul near City Hall, providing guests with easy access to shopping,

Seoul >

New Kukje Hotel has 142 guestrooms and several subsidiary facilities including a banquet hall, a men's sauna and a restaurant. Moreover, its location, in central Seoul, provides guests with easy access to heritage sites such as Deoksugung Palace and Gyeongbokgung Palace, cultural attractions such as

Seoul > Insadong・Jongnon

Located in Insa-dong, Center Mark Hotel is a business Hotel with 250 guest rooms.

Seoul > Myeongdong

Astoria Hotel is in Chungmuro, mecca of Korean films. The hotel is close to Chungmuro Station Line and is within a 5-minute walk of the Myeong-dong area, allowing guests to enjoy the shopping cultures of Myeong-dong, Namdaemun, and Dongdaemun Markets.
Seoul > Myeongdong

Skiny-tae Aesthetic is designed to be unique and comfortable. The shop is decorated with cozy seating areas that cater to all five senses.

Seoul > Namdaemun・Seoul-Station

Located in Jungnim-ro, Jung-gu, Siloam Sauna has a convenient location to approach. The sauna uses natural Germanuim water from 300m unground that has an excellent water quality. The sauna has various various hot baths, and other subsidiary facilities for visitors.

Seoul > Euljiro・Chungmuro・Namsan

Boryeong mud used in this spa is rich in minerals and is gentle enough for even the most sensitive skin types The cheapest price you have ever seen! Must-go places in Korea! Come and experience Korean cultures! One of the popular jjimjilbang in Seou

Seoul > Insadong・Jongnon

Bourhill Esthetic (est. 2005) is a professional beauty shop located in Daehangno, Seoul. Nationally recognized, certified professional therapists offer hand care, foot care, skin care, and body care treatments. The shop uses only high-end international cosmetic brand products, 80% of which are from

Seoul > Sinchon・Ewha Womans University

Ara Therapy offers excellent health care services and a cozy ambience at a reasonable price to all kinds of customers such as couples, family, and friends, regardless of age and gender. Services include foot-bathing and a free cup of healthy tea. Visitors can relieve their fatigue, listening to clas