Renewal:2017-02-05 17:10:55
Haeundae Dongbaekseom Island 해운대 동백섬
+82-51-749-4072

haeundae.go.kr
67, Dongbaek-ro, Haeundae-gu, Busan (부산광역시 해운대구 동백로 67 (우동) 일대)
Dongbaekseom Island (Island of Camellias) is an island located off one end of Busan's famous Haeundae Beach. Though the years of sedimentation have connected the island to the mainland, Dongbaekseom was originally an island and is still referred to as one.

Dongbaekseom is easy to navigate thanks to the walking path that is built around it. The island has several different points of attraction, including the monument inscribed with a poem of scholar Choi Chi-won, the mermaid statue based on the legend of Princess Hwagok, and the Nurimaru APEC House. It also offers fantastic views of the Busan shoreline towards Mipo, Dalmaji Hill, Gwangangdaegyo Bridge, and Oryukdo Island. As the name suggests, camellias burst into bloom everywhere on the island from winter to spring.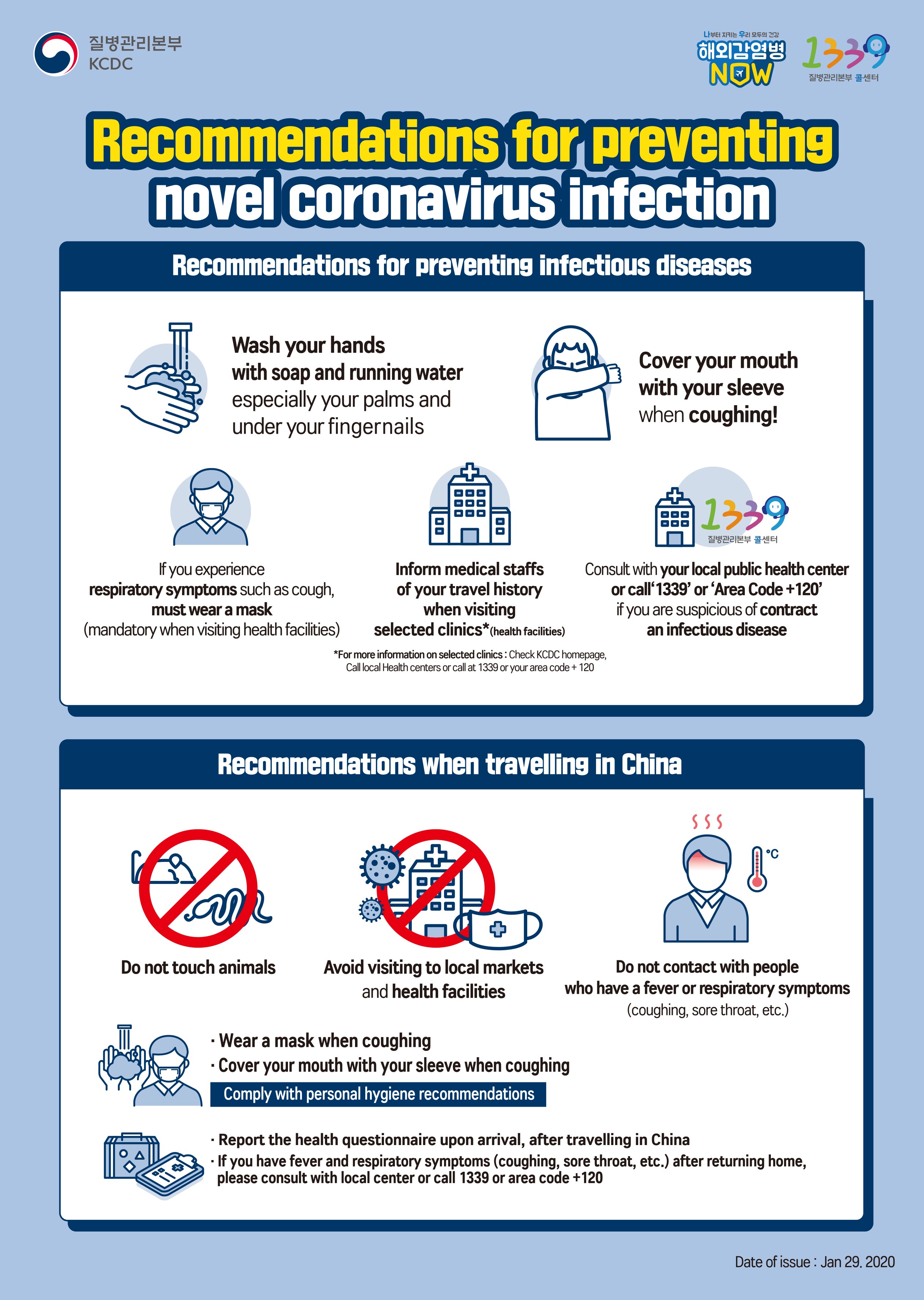 韓国旅行情報のすべて : トリップポーズ http://www.trippose.com
South Korea travel tips and articles : TRIP-PROPOSE http://en.trippose.com
韩国旅游提示和文章 : TRIP-PROPOSE http://cn.trippose.com
韓國旅遊提示和文章 : TRIP-PROPOSE http://tw.trippose.com / http://hk.trippose.com

Suggested popular information of in Korea
Suggested popular information of Esthe/Spa in Korea
Suggested popular information of in Korea
Suggested popular information of Coupon in Korea
(Korea Discount Coupon)
Utilization information
・Information : • 1330 Travel Hotline: +82-2-1330
(Korean, English, Japanese, Chinese)
• For more info: +82-51-749-4072
・Parking Facilities : Available
・Closed : N/A (Open all year round)
Admission Fees
Free
Available Facilities
Dongbaek Park, Yachting Center, Nuri Maru APEC House, Observatory, Choi Chi-won Memorial Hall
Restrooms
Available
Access
[Bus]
From Busan Station, take express Bus No. 1003 and get off at Dongbaekseom Island Bus Stop.
- Walk straight for about 100m before turning left into Dongbaek-ro Road. Continue walking straight to arrive at entrance. (total travel time: approx. 6min by walk)

[Subway]
From Busan Station (Busan Subway Line 1) and make transfer to Line 2 at Seomyeon Station. Get off at Dongbaek Station (Busan Subway Line 2), Exit 1.
- Go about 1km by walking, passing Westin Chosun Hotel. Venue will be seen right ahead. (total travel time: approx. 17 min by walk)
67, Dongbaek-ro, Haeundae-gu, Busan
Nearby information
Busan > Haeundae

Named after Mt. Emei (Amisan) in China, Amisan opened in January 1996 at the Marina Center in Busan. It's a popular restaurant among Chinese food lovers because of the excellent taste and quality service. Celebrities visiting Busan often dine here.

Busan > Haeundae

Located at Haeundae Beach, OPS - Camellia Haute Branch opened in 2002 as the 5th branch of OPS. Enjoy 100% handmade fresh bakery products, cakes, with a variety of beverage options such as fresh juice drinks, coffee, or chocolat chaud (hot choco) while sitting at the terrace café overlooking

Busan > Haeundae

Ocean Sky's view includes Dongbaekseom Island and the white sandy beaches of Haeundae. Ocean Sky is a popular restaurant that often hosts live stage performances. The restaurant has many different views and dining areas to choose from.

Busan > Haeundae

Located in Haeundae, Busan, Koryujung (고려정) is a Korean restaurant with 15 years of tradition. The restaurant serves traditional hanjeongsik (Korean course meal) and shabu-shabu (paper-thin slices of meat and vegetables cooked in a pot of hot broth) in an antique, elegant ambience. Four types

Busan >

Marlisung is a Chinese restaurant located in Haeundae Grand Hotel, serving various Chinese cuisines.

Busan > Haeundae

Having been operated for over 20 years, Masan Genakjjim serves a traditional blue crab dish (kkotge). The restaurant uses fresh ingredients such as blue crab directly delivered from Yeonpyeongdo Island, long-legged octopus from the dawn market, chili from Yeongyang, Gyeongsangbuk-do, and garlic from

Busan > Haeundae

"Pro Ganjang Gejang" is a restaurant serving soy sauce marinated crab (ganjang gejang). This restaurant opened in 1980 as the first ganjang gejang restaurant in Korea. Since its opening in Sinsa-dong, it has grown in popularity not only among Koreans, but also among foreign visitors. It

Busan > Haeundae

Haeundae beach has shallow waters and the difference between high and low tides is small. The facilities are also well maintained, making this first rate beach a popular summer holiday destination. Donbaekseom Hoetjip is a nearby gourmet restaurant. It is a three story white building with a curved g

Busan >

Daeman Mandu is famous for maesaengi nurungji-tang (scorched rice soup with seaweed fulvescens) and dumplings.

Busan >

Located a mere five-minute distance from Haeundae beach, Haeunsagye serves dishes made with vegetables organically grown on the roof top of the restaurant. It is equipped with private rooms for 4 people, 6 people, 8 people, and 12 people good for business lunches or dinners, company dinners, or othe
Busan > Haeundae

Located on the 1st floor of Home Plus Haeundae Busan, the souvenir shop sells a range of souvenirs for visitors to the second-largest city in Korea. The shop also sells the winners of a tourist souvenir contest (2012 Korea Tourist Souvenir Contest and winners of the 2012 Busan Tourist Souvenir Conte

Busan > Haeundae

Home Plus is a large warehouse supermarket that has 65 branches throughout Korea. The chain offers groceries and a wide variety of other merchandise at low prices.The Haeundae branch of Home Plus is located near Haeundae Beach and BIFF Plaza. This branch contains a large grocery store, a food court,

Busan > Haeundae

Haeundae Market is a popular tourist attraction in Busan and is located across the street from Haeundae Beach. The market sells an abundance of fresh vegetables, meat, and seafood, as well as snacks including kimbap (seaweed rice roll) and tteokbokki (rice cakes in a spicy sauce). Suc

Busan >

Shinsegae Duty Free is located in the Annex of Paradise Hotel - Haeundae Branch. Its spacious shopping facilities carry overseas designer brands and domestic products. The shop also offers a wide array of events such as special discount events and free gifts with purchase for tourists.

Busan > Haeundae

Haeundae branch has seven floors from the basement to the 6th floor, and is located at Haeundae Beach, the largest recreational beach in Korea. The basement of E-Mart provides shopping for fresh produce, processed foods, household appliances, and kitchenware, while the first floor offers clothes, ch

Busan >

Restaurants on the upper levels of the center overlook the scenic Gwangalli Beach and serve up a wide assortment of raw fish (raw sea bream, raw flat fish, raw rockfish, raw flounder, etc.) and spicy fish stews.

Busan > Haeundae

O Hui is a Korean cosmetic brand by LG Household & Health Care. It is a high-quality brand perfect for those with sensitive skin. Launched in 1997, O Hui quickly gained popular and has become more famous than many other international brands in Korea.

Busan > Haeundae

The Bean Pole brand itself has been known for its high quality and excellent designs for a long time. Beanpole at Centum City boasts latest hats, shirts, and bags, popular among customers.

Busan > Haeundae

Chris & Christy focuses on both practical and fashionable clothing with classic styles for men and women. Targeting young adults in their twenties and thirties, the brand boasts diverse items from suits to t-shirts.
Busan > Haeundae

There are many islands named Dongbaekseom Island (동백섬) in the South Sea where dongbaek trees thrive. Among them, the Dongbaekseom Island in Busan used to be an island, but is now part of the mainland. Dongbaekseom Island is a very small, and many dongbaek trees and evergreens thrive there. At

Busan > Haeundae

The name Nurimaru APEC House is created by combining the Korean words nuri ("world") and maru ("summit"), and "APEC House," which refers to an APEC conference hall. Collectively, it means "a house where the world summits gather together for an APEC meeting." Located on Dongbaekseom

Busan > Haeundae

The name Nurimaru APEC House is created by combining the Korean words nuri ("world") and maru ("summit"), and "APEC House," which refers to an APEC conference hall. Collectively, it means "a house where the world summits gather together for an APEC meeting."Located on Dongbaekseom Is

Busan > Haeundae

The Bay 101 is located in a culture and art complex in Haeundae area, attracting many visitors to the area thanks to the beautiful nightscape that it offers.

Busan > Haeundae

Set in the largest marine tourism city in Korea, Tiffany 21 Cruise is one of Busan's special marine attractions. Tiffany 21 blends cruise excursions with a fine dining experience, offering a perfect venue for a variety of customer-tailored events. Haeundae Beach has a beautiful 1.8 kilometer-lon

Busan >

The Haeundae Grand Hotel is a five-star hotel situated in Haeundae, an extremely popular tourist destination known for its beautiful beaches and hot springs. The hotel has a variety of leisure and sport facilities, but is most popular for its hot springs sauna. The hotel sauna is supplied by spec

Busan >

When the lights lit up after sundown, the nightscape of the Marine City can compete with world famous nightscape locations such as Hong Kong and Shanghai. With various restaurants, cafes and bars along the street, it is a popular destination for people of all ages.

Busan > Haeundae

Haeundae Beach in Busan is famous both in Korea and abroad. Not only is it popular as the largest summer vacation spot, but it also attracts people even in the spring, autumn and winter for its variety of festivals and events, such as the Busan International Film Festival, the International Yacht Ra

Busan > Haeundae

Haeundae Beach (해운대해수욕장) is probably the most famous beach in the country. "Haeundae" was so named by scholar Choi Chi-Won (857~?) of the Silla Kingdom (BC 57~AD 935). When he was walking past Dongbaekdo Island, he was fascinated by it and left the carved words "Hae Un Dae" on a stone

Busan > Haeundae

The Busan Aquarium contains over 35,000 species of fish, algae, reptiles, and amphibians. This state-of-the-art facility is one of Korea's top aquariums. The aquarium covers an area of 36,000 m2 and is spread over 3 underground levels and features an outdoor park. On the first underground level is
Busan > Haeundae

The Westin Chosun Busan was first established in 1978 and was one of the accommodations of choice for those attending the 2005 APEC Summit, living up to its reputation as one of Busan's best business hotels.The Westin Chosun Busan is located at the entrance of Dongbaek Island and is only 40 minute

Busan > Haeundae

Located in the special tourism district of Haeundae in Busan, the Haeundae Grand Hotel is a five-star luxury hotel with sports and leisure facilities that are some of the largest of their kind worldwide. The 22-story building (102,479 meters squared) is one of the largest hotels in Korea and boas

Busan > Haeundae

Busan > Haeundae

Busan >

Located in Busan, MK Motel is 5-minute walk from Haeundae beach and the subway station. Visitors will have the good tourism and convenient transportation in Busan. Nearby, there are Haeundae, Taejongdae Gwanganri. As the representative foods of Busan, there are the fresh raw fish and sea eel at Jaga

Busan >

We Guesthouse, a unique villa-type guesthouse located in the center of Haeundae, an international resort in Busan, offers guests the opportunity to create romantic memories amid the coziness and comforts of home. All its guest rooms are equipped with a clean and pleasant bathroom and convenient faci

Busan > Haeundae

Located in the Haeundae District of Busan, Kidari House concentrates on offering guests comfort and security rather than glamor. The interior was built with Hinoki cypress wood, whose pleasant fragrance fills the building, while the large glass windows reflect the warm sunlight, lending an exotic at

Busan > Haeundae

Located in front of Haeundae Beach in Busan, Foxy Motel is equipped with wide rooms and auxiliary facilities including the outdoor terrace and karaoke. It is popular with the family and group travelers. Also, cooking is available. As Busan's tourist spots, there are Haeundae, Taejongdae Gwanganr

Busan >

The Valentine Hotel is located near Haeundae Beach, Busan, where tourists can relax and enjoy leisure activities all year round. Although the immediate image of Haeundae might be that of a crowded beach in summer, tourists flock to the area throughout the year for the International Film Festival, fi

Busan >
Busan > Haeundae

★QUICK BOOK - SPA G - DAECHI(GANGNAM) BRANCH We share the reservation system with SPA G in real time. We will give you a quicker schedule than other sites. SPA G reservations are available at 'Trippose.com' for quick booking results. SPA 1899 Story Tr