Renewal:2017-02-05 22:59:48
Chungmuro Jjukkumi Bulgogi 충무로 쭈꾸미 불고기
11, Toegye-ro 31-gil, Jung-gu, Seoul (서울 중구 퇴계로31길 11)
Chungmuro Jjukkumi Bulgogi has been loved by customers for 40 years with only Sutbulgui jjukkumi bulgogi (charcoal-grilled ocellated octopus with bulgogi). In particular, their special sauce for jjukkumi seasoning features properly spicy and sweet taste adding more flavor to the dish.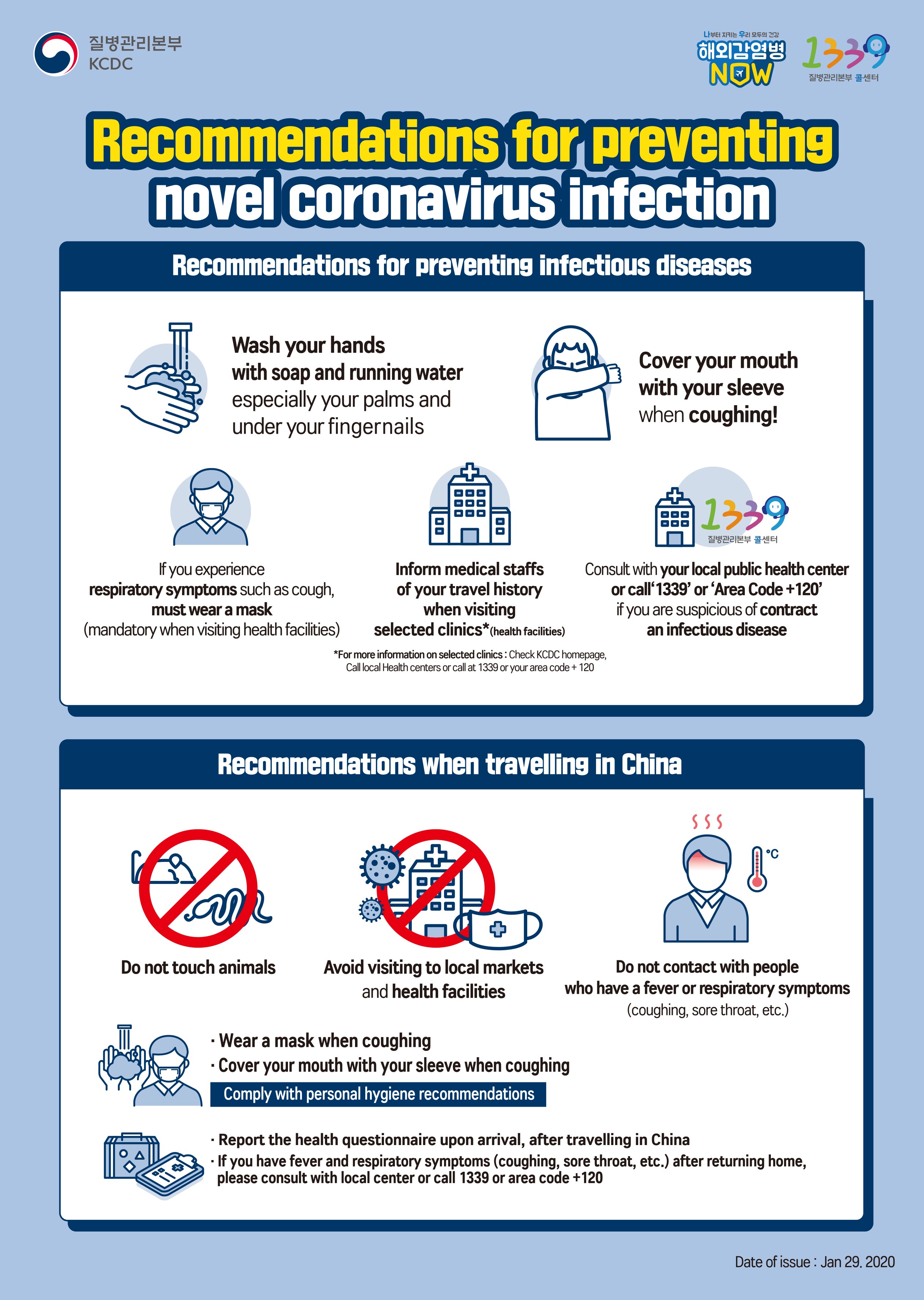 韓国旅行情報のすべて : トリップポーズ http://www.trippose.com
South Korea travel tips and articles : TRIP-PROPOSE http://en.trippose.com
韩国旅游提示和文章 : TRIP-PROPOSE http://cn.trippose.com
韓國旅遊提示和文章 : TRIP-PROPOSE http://tw.trippose.com / http://hk.trippose.com

Suggested popular information of in Korea
Suggested popular information of Esthe/Spa in Korea
Suggested popular information of in Korea
Suggested popular information of Coupon in Korea
(Korea Discount Coupon)
Utilization information
・Specialty Menu : Jjukkumi (ocellated octopus)
・Information : • 1330 Travel Hotline: +82-2-1330
(Korean, English, Japanese, Chinese)
• For more info: +82-2-2279-0803
・Operating Hours : Weekdays 11:30-22:00
Saturday 11:30-21:30
・Closed : Sundays
・Menu : Jjukkumi (ocellated octopus)
Access
[Subway]
Chungmuro Station (Seoul Subway Line 3 & 4), Exit 5.
Go straight 80m and take a right at the corner of Daedo Pharmacy.
Walk 65m more to reach the restaurant on the left.
11, Toegye-ro 31-gil, Jung-gu, Seoul
Traffic information
Subway Line 3 Chungmuro (충무로)- 192.9m
Subway Line 4 Chungmuro (충무로)- 192.9m
Subway Line 3 Euljiro 3(sam)ga (을지로3가)- 504.5m
Subway Line 2 Euljiro 3(sam)ga (을지로3가)- 504.5m
Subway Line 4 Myeongdong (명동)- 524.3m
Nearby information
Seoul > Euljiro・Chungmuro・Namsan

Located in Chungmuro, Jingogae (진고개) has been in business for 40 years and by word-of-mouth has become well-known for its traditional food. The most famous dishes are the bossam kimchi (rolled kimchi), galbijjim (steamed ribs), and gaejang jeongsik (seasoned raw crab).All dishes are made using

Seoul > Euljiro・Chungmuro・Namsan

Jangwidong Yuseong Jip (장위동유성집) is located 200m away from Myeongdong Station, this restaurant specializes in beef sirloin grilled over charcoal. It is famous for its affordable prices and great tasting menu, which satisfies both locals and travelers. Spacious facilities (about 165 m&sup2

Seoul > Euljiro・Chungmuro・Namsan

The Korea House was built to promote traditional Korean culture among both Koreans and foreigners. The place sells traditional Korean food and cultural artifacts while also staging traditional performances and wedding ceremonies. At the Korea House, you can try traditional Korean dishes based on the

Seoul >

Most foods from the northern region are characterized by their mild taste. In particular, Pyeongyang-style cold buckwheat noodles has a milder flavor compared to Hamheung-style cold noodles. Pildongmyeonok's cold buckwheat noodles may taste bland for those who are used to stronger flavors or sea
Seoul > Euljiro・Chungmuro・Namsan

Located in Myeong-dong of Jung-gu, Seoul, YH KIM is a leather specialty brand. Since its opening in 1990, YH KIM has produced various and unique leather and leather-related products based on its special know-how. Production lines include ready-made and custom-made products. All types of jacket, coat

Seoul > Myeongdong

Gana Glasses is a popular shop among Japanese tourists and is known for having high-quality eyeglasses at reasonable prices. Precision of products and swift delivery to customers are high priorities. The shop boasts a wide variety of products: imported luxury brands, Korean products, and colorful ac

Seoul > Myeongdong

Seatree focuses on developing skin care products for customers looking to maintain their natural beauty and looks. The brand introduces artistic features into their bottle designs and also produces some limited edition cosmetics by collaborating with famous designers, models and artists.

Seoul > Myeongdong

The Basic House (Myeong-dong Branch) sells outdoor-style casual wear whose style people of all ages. Customers can purchase clothes made of environment-friendly materials (such as flax, bamboo, beans, and organic wool). The Myeong-dong branch boasts chic design and offers foreign language services (

Seoul > Myeongdong

Accessorize is a boutique that carries accessories and clothing imported directly from the U.K. This particular branch is especially popular thanks to its location in Myeongdong, one of the main shopping areas in Seoul.Accessorize is popular among women shoppers and carries everything from cute earr

Seoul > Myeongdong

Platform Place Myeong-dong Branch first opened in November 2011 on the main street of Myeong-dong in Jung-gu, Seoul. As a specialty select shop selling various imported brands that are not officially distributed in Korea, among many fashion selections, Platform Place carries products of Saint James,

Seoul > Myeongdong

Known as a traditional snack enjoyed by royal families, the delicious ggultare consisits of 16,000 strands. Made of honey and malt, it is a widely popular snack among both Koreans and international tourists. Two ggultare shops in Myeong-dong and Insa-dong offer three different flavors: walnut, almon

Seoul > Myeongdong

The M-Plaza boasts a distinctive design and houses famous international brands. Stores are built lengthwise to make it easier for customers to shop. The plaza covers diverse products ranging from utensils to clothes and restaurants.

10% OFFCoupon

Seoul > Myeongdong

Etude House has five branch stores in Myeong-dong. It focuses on trendy cosmetic products. Its first floor boasts over 760 individual items while the second floor consists of the Dollhouse Gallery and the attic in which the entertainment star, Song Hye Gyo shot a commercial. The third floor offers a

5% OFFCoupon

Seoul > Myeongdong

TONYMOLY means "a place to put style into packaging," and is a beauty product brand. Located in a crowded shopping district, the Myeong-dong No.1 branch is frequently visited by local and foreign customers. English, Japanese and Chinese services are available.
Seoul >

A Moment in Time adds in aspects of Korean traditions, customs, and landmarks like hanbok, Gwanghwamun Gate, and Korean mystical animals into caricature artworks, serving as an excellent souvenir for both locals and travelers. The gallery also offers hands-on programs like coloring caricature and tr

Seoul > Euljiro・Chungmuro・Namsan

The Korea House was opened in 1981. It is a traditional Korean building that introduces the culture and lifestyle of Koreans, where you can experience traditional architecture and a classical atmosphere. The building was built in the style of the Joseon Dynasty's Jagyeong-jeon building at the Gyeong

Seoul > Euljiro・Chungmuro・Namsan

Korea House was once the private residence of Park Paeng-nyeon, a Joseon Dynasty scholar, that had been renovated with architectural features of an anicent court before opening to the public in 1981. The idyllic premises play host to a variety of cultural programs designed for experiencing various K

Seoul > Myeongdong

Korea Postage Stamp Museum displays all exhibits related to stamps and offers a stamp culture venue where people who likes stamps can share information regarding stamps. It is comprised of Postal Service History Gallery, Postal Stamp Information Gallery, Philately Class and Hands-on Postage Stamp Ex

Seoul > Euljiro・Chungmuro・Namsan

Seoul Namsan Gugakdang (Traditional Theater), located in Namsangol Hanok Village, is a performance hall dedicated to Gugak Performance. The 330-seat hall's acoustics, lighting, and stage facilities are all specifically designed to enhance the sound and experience of Gugak. It is the only performan

Seoul > Insadong・Jongnon

If you get off from Exit 3 or 4 of Chungmuro Subway Station, you are right in front of Namsangol Hanok Village. You may find it interesting that this traditional Korean village is standing between the modern skyscrapers. This village has five restored traditional Korean houses and a pavilion, a pond

Seoul > Myeongdong

Myeong-dong Cathedral is the Church for Archdiocese of Seoul and was also the birthplace for the Roman Catholic Church community in Korea. The church houses the remains of several individuals: Bishop Laurent Joseph Marie Imbert (1796-1839), and priests Peter Simon (1803-1839), James (Jacques Hono

Seoul > Euljiro・Chungmuro・Namsan

Situated in Myeong-dong, the Namsan Arts Center is a cultural facility that offers art performances and promotes them for the public. Remodeling the Namsam Drama Center, it was opened in June 2009. Befitting its image, the center boasts artistic designs.The Namsan Arts Center consists of a Drama Cen

GIFTCoupon

Seoul > Myeongdong

The Korea Shooting Club is an indoor live firing range located in Myeong-dong. With over a 100 firearms to choose from, visitors can try their best shot at targets with firearms from their favorite action movies and dramas. The firing range is also famous for having trained various Hallyu stars, inc
Seoul > Euljiro・Chungmuro・Namsan

The T Mark Hotel located in Myeongdong is a premier business hotel with 14 above-ground floors and 4 basement floors. The hotel has 288 guest rooms, which include 60 double, 176 twin and 49 triple rooms. Every guest room has a 32-inch LED smart TV, bathtub, bidet and wired/wireless high-speed intern

Seoul >

K-Pop Residence Chungmuro is located at the heart of Korean pop and cinema culture in Chungmuro, Seoul. The hotel strives to provide all the comforts of home as a pleasant place for relaxation to national and international tourists and business travelers alike. It is three minutes' walk from E

Seoul > Myeongdong

A foreign tourist exclusive hotel, Click Hotel is located in Myeong-dong, the shopper's heaven. As Namdaemun Market and Myeong-dong is close, it is convenient to shop around and there are many tourist attractions such as Namsan, Chungmuro, Deoksugung, and Korea House in short distance. Japanes

Seoul > Myeongdong

Tomo Residence, situated in Myeong-dong, one of the main tourist centers in Seoul, is just two minutes' walk from Myeong-dong Station and the Airport Limousine Bus Stop, so it attracts national and international tourists who want to get around the city on public transport. It is the ideal base

Seoul > Myeongdong

Nana Residence is located in Myeong-dong, the center of business, tourism, and shopping in Korea. It is popular among foreign tourists who visit Korea with convenient transportation and clean facility, and it is easy to use famous department stores, shopping malls and duty-free shops as they are loc

Seoul > Myeongdong

Seoul Sejong Hotel is named after King Sejong and strives to realize his high moral excellence and spirit. The hotel is located in Myeong-dong, a place located in the heart of the shopping, tourism, and business districts, with a spectacular panoramic view of beautiful Namsan and downtown Seoul.

Seoul >

Seoul Youth Hostel is a recreational and educational facility supported by the Seoul Metropolitan City. Equipped with a range of function rooms as well as guestrooms, the hostel is suitable for holding seminars, workshops, banquets, etc. The hotel also has a rock-climbing site, a single track stroll

Seoul > Euljiro・Chungmuro・Namsan

2nd Casa is located in Myeong-dong the center of Seoul and so it is ideal for tourists who travel through downtown. Thanks to cheap price and convenient traffic, it is popular among foreign tourists visiting Seoul. As famous department stores, shopping malls and duty-free shops are located in 5 m

Seoul >

Situated in Jung-gu, Seoul, Sieoso, meaning "a king's temporary residence or palace," is characterized by a service spirit in which the hotel treats every guest as a king or a member of the family. Sieoso offers various cultural programs and services including a Korean traditional

Seoul > Myeongdong

Located at the Printing Alley of Chungmu-ro, Jung-gu, Seoul, Dalkom Guest House has the best guesthouse facilities for travelers. Since you can feel the overflowing sentiment in the hectic lives of people here, this place will allow you to experience traveling in the heart of the city better. The ma
Seoul > Euljiro・Chungmuro・Namsan

Boryeong mud used in this spa is rich in minerals and is gentle enough for even the most sensitive skin types The cheapest price you have ever seen! Must-go places in Korea! Come and experience Korean cultures! One of the popular jjimjilbang in Seou

Seoul > Myeongdong

Skiny-tae Aesthetic is designed to be unique and comfortable. The shop is decorated with cozy seating areas that cater to all five senses.

Seoul > Namdaemun・Seoul-Station

Located in Jungnim-ro, Jung-gu, Siloam Sauna has a convenient location to approach. The sauna uses natural Germanuim water from 300m unground that has an excellent water quality. The sauna has various various hot baths, and other subsidiary facilities for visitors.

Seoul > Insadong・Jongnon

Bourhill Esthetic (est. 2005) is a professional beauty shop located in Daehangno, Seoul. Nationally recognized, certified professional therapists offer hand care, foot care, skin care, and body care treatments. The shop uses only high-end international cosmetic brand products, 80% of which are from

Seoul > Itaewon・Yongsan

Itaewon Land is a 5-story jjimjilbang (Korean spa) with guest rooms available for overnight stays. Its traditional sauna, has a red clay room, flat stone room, and salt room. The water at Itaewon Land was verified by the Korea Institute of Geoscience and Mineral Resources and it is known as the best

Seoul > Itaewon・Yongsan

Original massage therapy inspired by the Orient and the Occident Famous for opening spa parties for the high society of Korea and elsewhere, SPADAY first opened in Washington D.C., USA in 1991 as Infinity Plus. By outgrowing the basic western style of techn