Renewal:2019-04-13 17:11:53
55th Baeksang Art Awards VIP Ticket 제 55회 백상예술대상 VIP좌석 티켓
(서울 강남구 영동대로 513 코엑스 Hall D)
55th Baeksang Arts Awards! VIP Seat Ticket
5/1 (Wednesday) COEX Hall D / Third Floor (3F)
In the past year, Korean film, TV series, art and other comprehensive awards ceremony
Watch the artist's VIP seat tickets up close
Baeksang Arts Awards, also known as Paeksang Arts Awards, is an awards ceremony held annually by IS PLUS Corp., publisher of Ilgan Sports, since 1965. It is to honour outstanding achievements in the South Korean entertainment industry and to garner public attention upon the best in Korean films, television, and theater. It was established by Chang Key-young, founder of the Hankook Ilbo newspaper, whose pen name was "Baeksang." The ceremony is usually presented in April or May in Seoul.
The prestigious awards ceremony previously announced that Shin Dong Yup, Suzy, and Park Bo Gum will be hosting this year's ceremony. Held each year in May, it celebrates the stellar work and achievements of actors, actresses, directors, writers, and staff members in television and film categories. With five nominees for each category, the competition is just as fierce this year. Check out the nominees for the television categories below!
55th Baeksang Arts Awards
Best Film
The Spy Gone North
Miss Baek
BURNING
Svaha: The Sixth Finger
Dark Figure of Crime
Best Director
Kang Hyeong Cheol (Swing Kids)
Yoon Jong Bin (The Spy Gone North)
LEE CHANG DONG (BURNING)
Lee Hae Young (Believer)
Jang Jae Hyun (Svaha: The Sixth Finger)
Best Actor
Ryu Seung Ryong (Extreme Job)
YOO AH IN (BURNING)
Lee Sung Min (The Spy Gone North)
Jung Woo Sung (Innocent Witness)
Ju Ji Hoon (Dark Figure of Crime)
Best Supporting Actor
Kim Joo Hyuk (Believer)
Park Hae Joon (Believer)
STEVEN YEUN (BURNING)
Jo Woo Jin (The Drug King)
Jin Seon Kyu (Extreme Job)
Best New Actress
Kim Da Mi (The Witch)
Lee Jae In (Svaha: The Sixth Finger)
Lee Joo Young (Believer)
Jeon Yeo Bin (After My Death)
JEON JONG SEO (BURNING)
【55th Baeksang Arts Awards】
[55th Baeksang Arts Awards]
(Wednesday)May 1, 2019 / 21:00
Start time: 120 minutes to 150 minutes
Venue: COEX 3 floor, Hall D
This year's awarding ceremony will take place on May 1, 2019, at the COEX Convention & Exhibition Center in Seoul.

Just like last year, it will be broadcast live on JTBC and hosted by Shin Dong-yup, Suzy, and Park Bo-gum.
18 : 00~ Ticket booth
20 : 00 Admission
21 : 00~23 : 30 55th Baeksang Art Awards
■Ticket booth
※After 18:00, the ticket office in front of the 3rd floor entrance can be exchanged. (The ticket office operation time / 18:00 ~ 21:00)
※ When you make a reservation for more than one reservation, please be sure to bring your passport and show it.
※You can enter above the age of 8 years old.
※ Due to the live broadcast of JTBC, there will be some restrictions on admission and exit after the award ceremony.
※ There is no luggage storage in the venue.
※The seat cannot be specified.
■COEX​
DIRECTIONS VIA SUBWAY
Line No.2 Samseong Station
Use the passage directly connected from exit 5 or 6 to Coex mall through the Millennium Plaza.
Line No.9 Bongeunsa Station
Take exit #7 and use the direct passage connected to Asem Plaza to enter Coex Mall.
Line No.7 Cheongdam Station
Take exit 2 and walk straight for 20 minutes on foot. Access Coex Mall through the ASEM Square.
VIP ZONE

* Advance tickets for foreigners will be collected at the ticketing counter You need to bring your ID card (passport, alien registration card, copy of passport + at least one ID card issued by your country) Please bring it with you. If there is no such document, ticket exchange is not possible.
※ If you lost or damaged your ticket, it is your fault. The ticket will not be reissued and you cannot enter the concert without a ticket.
※ The concert will be broadcast live, so many cameras will be there. Because of cameras, your view could be blocked.
※ After the concert starts, you could be not permitted to enter.
※ For safety and security, any food and drink except water will be prohibited in the concert venue.
※ If you disrupt others' view with a tripod or a large camera, you could be restricted by the staff.
※ If you book a ticket illegally or if you are a Korean, your booking will be automatically cancelled and you cannot get refund on your ticket fare.
※본 티켓은 외국인 전용 예매 티켓입니다. 여권 또는 외국인등록증을 통해 본인 확인 후 티켓이 발권됩니다.(한국인 티켓 수령불가)
※부정 예매나 해당 대상이 아닌 경우(내국인), 예매는 강제 취소되며, 환불 또한 불가능합니다.
※Cancellation policy: non-refundable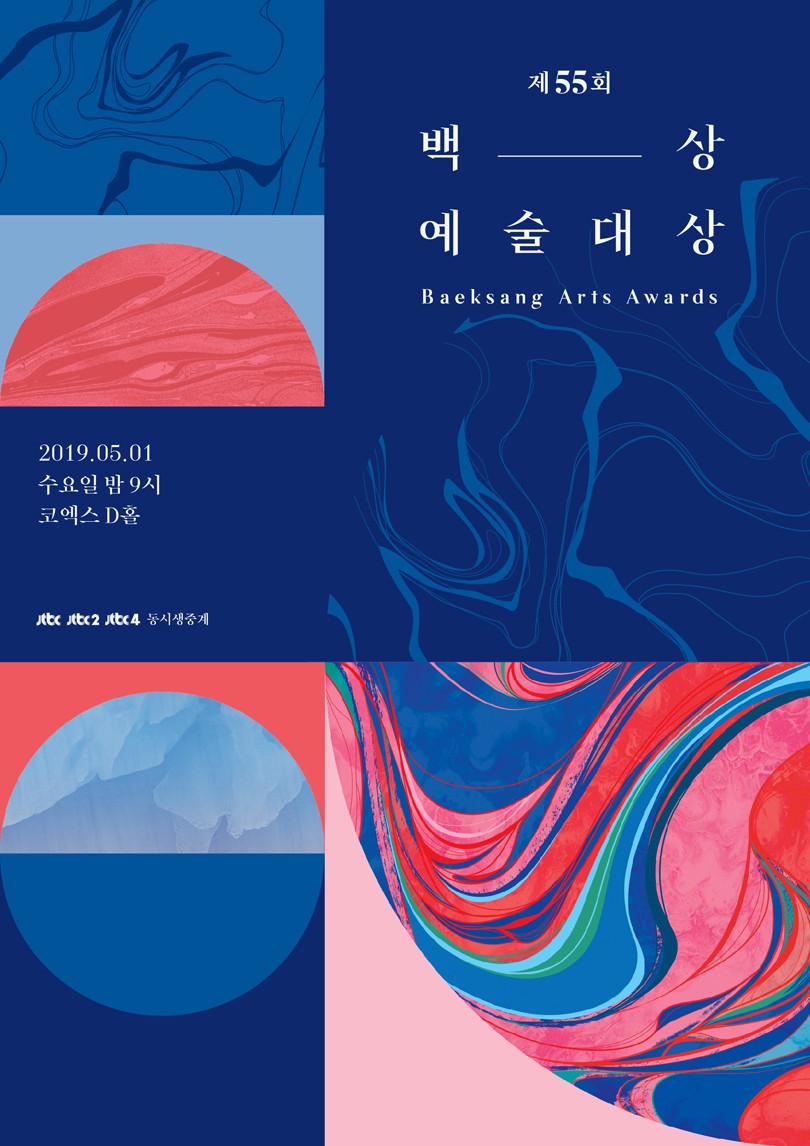 Utilization information
Reservation
| Product | Normal Price | Trippse Price |
| --- | --- | --- |
| 55th Baeksang Art Awards VIP Seat Ticket | 376 USD | 263 USD |