Renewal:2016-11-10 17:16:02
Kyobo Bookstore Co., Ltd. 교보문고
+82-1544-1900

www.kyobobook.co.kr
1, Jong-ro, Jongno-gu, Seoul (서울특별시 종로구 종로 1 교보생명빌딩)
Kyobo Bookstore is Korea's largest chain of bookstores. Approximately 2.3 million books are categorized electronically so you can easily find whatever selection you are looking for. It is always crowded with people, especially on weekends with readers both young and old enjoying a good book.

Kyobo also hosts a variety of events, including a book of the month event where authors come and meet with readers to discuss their work. There's also a character shop, a stationery store and a music store where you can listen to your favorite album. The foreign book corner is popular among foreigners because there are numerous books written in various languages. Those unable to find specific titles can order them for delivery at the counter.

[ Branches in Seoul ]
Jongno
There are many streets around Kyobo Bookstore famous for delicious food. If it's traditional spirits and tasty side dishes you're after then head straight to Pimatgol. There are many different dishes to enjoy in a comfortable atmosphere. The Chungjin-dong haejang-guk (broth to relieve hangover) street and the Mukyo-dong octopus restaurants nearby are also very famous.

Gangnam
Carrying numerous national and international bestsellers and just about every other book imaginable, Gangnam's Kyobo Bookstore is a popular meeting point for people of all ages. It was also the filming location for the drama, "Yeongae Sidae (Alone In Love)."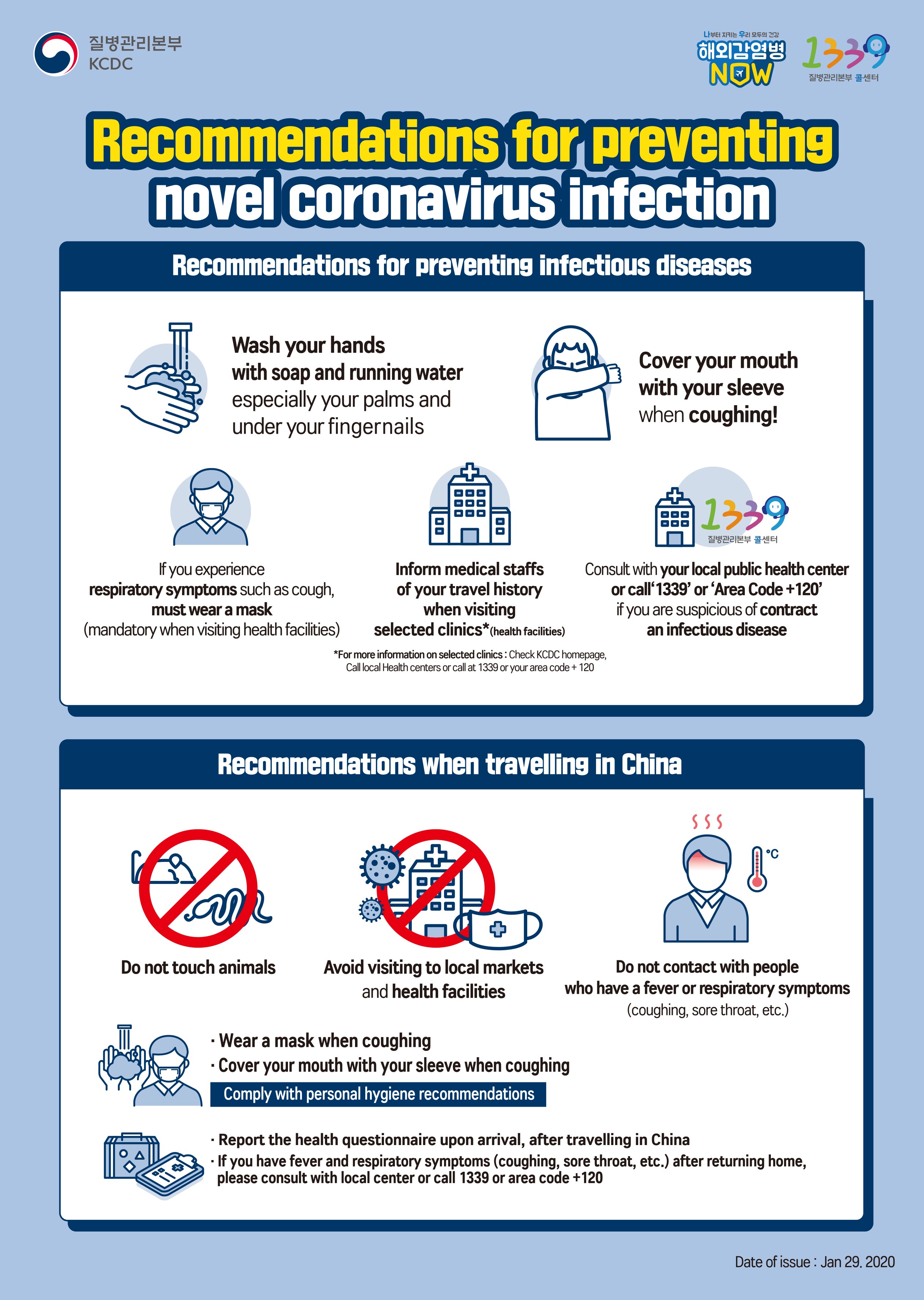 韓国旅行情報のすべて : トリップポーズ http://www.trippose.com
South Korea travel tips and articles : TRIP-PROPOSE http://en.trippose.com
韩国旅游提示和文章 : TRIP-PROPOSE http://cn.trippose.com
韓國旅遊提示和文章 : TRIP-PROPOSE http://tw.trippose.com / http://hk.trippose.com

Suggested popular information of in Korea
Suggested popular information of Esthe/Spa in Korea
Suggested popular information of in Korea
Suggested popular information of Coupon in Korea
(Korea Discount Coupon)
Utilization information
・Information : • 1330 Travel Hotline: +82-2-1330
(Korean, English, Japanese, Chinese)
• For more info: +82-1544-1900
・Closed : Seollal (Lunar New Year's Day), Chuseok (Korean Thanksgiving Day)
(* Subject to change, please check the official website in advance to confirm.)
・Admission Fees : Free
・Operating Hours : 09:30-22:00
Program Information
Reservations
Access
1) City Hall (Seoul Subway Line 1 & 2), Exit 4.
Walk for about 20 minutes straight following Sejong-daero main street. The building will soon apear to your right.

2) Gwanghwamun Station (Seoul Subway Line 5), Exit 4.
We recommend using the underpath directly connected to the station.

For more information about the location, visit the official website (Korean only).
1, Jong-ro, Jongno-gu, Seoul
Traffic information
Subway Line 5 Gwanghwamun (Sejong Center for the Performing Arts) (광화문(세종문화회관))- 129.4m
Subway Line 1 Jonggak (종각)- 444.9m
Subway Line 2 City Hall (시청)- 632.2m
Subway Line 1 City Hall (시청)- 632.2m
Subway Line 2 Euljiro 1(il)ga (을지로입구)- 639.4m
Nearby information
Seoul > Insadong・Jongnon

Jongno is home to a number of famous haejangguk restaurants, and Cheongjinok (청진옥) is considered the forerunner among them. Opened in 1937, the restaurant has been run by three generations of the same family. Beef bones are simmered for more than 24 hours to make a rich broth, and soybean past

Seoul > Insadong・Jongnon

Mijin is a restaurant specializing in spicy hot baby octopus and cool buckwheat dishes. Opened in 1954, the restaurant's 50-year history is a testament to the great taste of its dishes and the charm of the restaurant.The main ingredient, buckwheat, is delivered daily from Bongpyeong, the largest buc

Seoul > Insadong・Jongnon

With a name derived from Shanghai's beautiful garden, Yu Yuan displays the glamorous exuberance and abundance of Shanghai in the 1920s. Offered menus are mostly based on Guangdong cuisine along with other Chinese regional specialties such as Bejing Duck.

Seoul > Insadong・Jongnon

Ganga is an Indian spelling of "Ganges," a river that flows through Northern India. Dishes at Ganga are prepared by a chef from India with over 20 years of experience. The restaurant has enjoyed ever-increasing popularity among Korean diners and is usually packed with people every day of the wee

Seoul >

Woonsan (Formerly, Yongsusan) is a traditional Korean restaurant located in the basement of the Seoul Finance Center. For the past 30 years, the restaurant has been serving up Gaeseong-style (Old capital of Goryeo Dynasty), which is said to be experienced using each of the five senses. Though the

Seoul >

Dduksim Hanu - Gwanghwamun Branch offers outstanding Korean beef at an exceptional price. The interior of the restaurant is also very attractive, bringing the beauty and liveliness of nature inside. The restaurant has rooms of various sizes ranging enough seating for groups as large as 50 people, to

Seoul > Seoul City Hall・Gwanghwamun

Danube presents authentic Italian spaghetti, pizza, and Western-style steaks in the elegance of a European interior.

Seoul > Insadong・Jongnon

At Samjeon Hoejeon Chobap, you can sit back and relax as fresh sushi dishes such as eel sushi, tuna sushi, salmon sushi, and shrimp sushi come by you on the conveyor belt. The system allows you to avoid waiting for food and pick and choose your favorite dishes. Sushi dishes are made of fresh fish de
Seoul > Seoul City Hall・Gwanghwamun

Dongwha Duty Free Shop's Purchasing Team only select the world's best brands for sale. You can shop for the latest popular brands in perfume, cosmetics, accessories, leather goods, and more. Apart from Korean brands and popular imported brands, you can also shop for specialty Korean products and

Seoul > Seoul City Hall・Gwanghwamun

Mille 21 (The Story of King Sejong Branch) is a souvenir shop on the underground level of Gwanghwamun Plaza that sells arts and crafts items, Hangeul (Korean alphabet) T-shirts, traditional gifts, and more. Aside from the retail section, the main facility is divided into two exhibition areas: '

Seoul > Insadong・Jongnon

Jonggak Underground Shopping Center is located in Jongno, one of the major central areas of Seoul. A plethora of nightlife options in the Jongno area attract a younger demographic, and the underground shopping center caters to them with a wide variety of fashion stores. Located just 5-10 minutes on

Seoul > Insadong・Jongnon

SM Duty Free opened in Insa-dong, in the center of Seoul, as a new landmark to lead duty free shopping culture. It houses 490 brands and about 60,000 items including premium luxury brands, best sellers of duty free shop, and K-Culture products to attract domestic and international travelers. It offe

Seoul > Myeongdong

"Located on the first basement of Lotte Hotel in Jung-gu, Seoul, Saeran Glasses is a specialty eyewear store that opened at the same time as Lotte Department Store and Lotte Hotel in Myeong-dong. Saeran Glasses was originally Severance Optical, which opened in the 1920s first near Seoul Station and

Seoul > Insadong・Jongnon

The only knife specialty shop in Korea, this Insadong gallery is home to over 6,000 knives from all over the world. They include traditional Korean and Japanese knives, Chinese knives, decorative knives, knives by some famous artists, and knives shown in movies. There are a variety of knives for bot

Seoul > Myeongdong

The Lotte Duty Free Shop is located at the center of Seoul, close to popular tourism destinations such as Gyeongbokgung Palace, Mt. Namsan, Itaewon, and popular shopping areas like Namdaemun Market. The Lotte Duty Free Shop is a one-stop shopping complex providing over 30 boutiques that offer shoppe

Seoul > Insadong・Jongnon

Master Craft Shop displays and sells high-quality Korean handicrafts, stamped with the UNESCO Seal of Excellence for Handicrafts. The shop possesses handicrafts by renowed master craftsmen and artists. Crafts have both practical and decorative uses. 
Seoul > Seoul City Hall・Gwanghwamun

The Ilmin Art Museum stands in the former Dongah Newspaper Building. The Dongah Newspaper was established in 1926 and has been in the building for 66 years. This building has been established as the oldest building associated with the press in Korea. The building was shut down for a year due to reno

Seoul >

King Sejong, the 4th king of the Joseon Dynasty (1397-1450, reigning from 1418-1450) was responsible for some of the most brilliant achievements in the history of Korea, including the creation of Hangeul (Korean alphabet) and great advancements in the areas of science, culture, art and politics. The

Seoul > Insadong・Jongnon

Chenggyecheon StreamUntil it was restored in 2005, Cheonggyecheon Stream existed only as a neglected waterway hidden by an overpass. Today, it has been transformed into a haven of natural beauty amidst the bustle of city life. Narae Bridge, representing a butterfly in flight, and Gwanggyo Brid

Seoul > Insadong・Jongnon

Since its inception in 2009, the annual Seoul Lantern Festival has managed to put on remarkable displays of lanterns on the famous Cheonggyecheon Stream in downtown Seoul. During the festival period, hundreds of lanterns, each with a unique design and story, will be lit on Cheonggyecheon Stre

Seoul > Seoul City Hall・Gwanghwamun

Jazz performances are held at the KT Art Hall every night for the unbelievably low price of 1,000 won per person. All proceeds from the events are donated to a charity for the young hearing impaired. Not only will you be treated to some of the city's best jazz performances—you'll also be helpi

Seoul > Seoul City Hall・Gwanghwamun

The Statue of Admiral Yi Sun-Shin was erected at the front of Gwanghwamun Square on April 27, 1968, in honor of the brave spirit and leadership of the Admiral. At 17 meters tall, the bronze statue stands firmly with a sword in his right hand, representing protection and patriotism. In front of the s

Seoul > Seoul City Hall・Gwanghwamun

The King Sejong Statue was erected at the center of Gwanghawmun Square on Hangeul Day (October 9) of 2009. Sitting with a gentle smile on his face and a book in his hand, the bronze statue of 9.5m in x_height celebrates the King and his great achievements.In front of the statue lie a celestial globe

Seoul >

"If you are prepared to fight to the death, you will live. If you avoid battles to preserve your life, you will die." - Nanjung Ilgi (War Diary of Admiral Yi Sun-shin) One of the best naval commanders Korea has ever known, a statue of Yi Sun-shin was installed at Gwanghwamun Square befo

Seoul > Seoul City Hall・Gwanghwamun

The Korean Financial History Museum was established by Shinhan Bank in 1997 with the purpose of helping the general public gain a deeper understanding of the development and history of Korea's finance industry. The museum features displays on financial history, Korean money, and the history of Shinh

Seoul > Seoul City Hall・Gwanghwamun

The Shinhan Museum was established in February, 1997 with the purpose of helping the general public gain a deeper understanding of the development and history of Korea's finance industry. The Shinhan Museum is located on the third and fourth floors of the Shinhan Bank Gwanghwamun branch in Jung-gu T
Seoul > Seoul City Hall・Gwanghwamun

Opened in October 2001, Best Western New Seoul Hotel has 160 guestrooms and several dining, entertainment and convenience facilities such as a business center, a souvenir shop and men's sauna. It is conveniently located in central Seoul near City Hall, providing guests with easy access to shopping,

Seoul >

New Kukje Hotel has 142 guestrooms and several subsidiary facilities including a banquet hall, a men's sauna and a restaurant. Moreover, its location, in central Seoul, provides guests with easy access to heritage sites such as Deoksugung Palace and Gyeongbokgung Palace, cultural attractions such as

Seoul > Seoul City Hall・Gwanghwamun

Koreana Hotel has been one of the top notch traveler's picks for more than 30 years, having business motto 'comfort for our customers.'The hotel is located at the Gwanghwamun fourway intersection, at the heart of Seoul, and provides 345 guest rooms. Amongst its dining facilities, the hotel boas

Seoul >

Susong Motel is located in Jongno-gu, the center of Seoul. It is convenient for tourists to use public transportation because the subway No. 1 Jonggak station and the subway No. 3 Anguk station are closely located. There are various things to see around such as Tapgol park, Cheonggyecheon trail, Jog

Seoul >

Located in "Youth Street" near Sinchon Station, Seoul, Y Hotel operates a heat-exchanging system 24/7 to maintain a pleasant environment and clean air. The hotel is also equipped with a state-of-art water softener and offers guests an opportunity to enjoy artificial sea bathing. In addit

Seoul > Myeongdong

Astoria Hotel is in Chungmuro, mecca of Korean films. The hotel is close to Chungmuro Station Line and is within a 5-minute walk of the Myeong-dong area, allowing guests to enjoy the shopping cultures of Myeong-dong, Namdaemun, and Dongdaemun Markets.

Seoul > Myeongdong

Hotel BonBon is located in Jung-gu, Seoul only 10 seconds away from Subway Line No.2, Euljiro 1-ga station, Gate 2. All tourist attractions in the center of Seoul are within 15 minutes away by walk or subway. Especially, women's dormitory room is operated for individual or group tourists of wo

Seoul > Seoul City Hall・Gwanghwamun

Hotel President is a premium hotel situated near City Hall in central Seoul, a prime location with easy access to the rest of the city. Nearby attractions include the city's ancient palaces, Insadong, Myeongdong, Namdaemun, Dongdaemun, duty-free shops (Dongwha, Lotte), and more. The hotel f

Seoul > Insadong・Jongnon

K-guesthouse Insadong 2, which brings people and cultures together, is located in Jongno-gu, only minutes from Jonggak Station on Subway Line 1. Being right along Jongno's "Street of Youth," guests can experience the dynamic atmosphere of Korea, while also enjoying Insa-dong'

Seoul >
Seoul > Myeongdong

Skiny-tae Aesthetic is designed to be unique and comfortable. The shop is decorated with cozy seating areas that cater to all five senses.

Seoul > Euljiro・Chungmuro・Namsan

Boryeong mud used in this spa is rich in minerals and is gentle enough for even the most sensitive skin types The cheapest price you have ever seen! Must-go places in Korea! Come and experience Korean cultures! One of the popular jjimjilbang in Seou

Seoul > Namdaemun・Seoul-Station

Located in Jungnim-ro, Jung-gu, Siloam Sauna has a convenient location to approach. The sauna uses natural Germanuim water from 300m unground that has an excellent water quality. The sauna has various various hot baths, and other subsidiary facilities for visitors.

Seoul > Insadong・Jongnon

Bourhill Esthetic (est. 2005) is a professional beauty shop located in Daehangno, Seoul. Nationally recognized, certified professional therapists offer hand care, foot care, skin care, and body care treatments. The shop uses only high-end international cosmetic brand products, 80% of which are from