Renewal:2017-01-23 17:20:06
Bugeogukjip 북어국집(무교동 북어국)
38, Eulji-ro 1-gil, Jung-gu, Seoul (서울특별시 중구 을지로1길 38)
Bugeogukjip (formerly "Teojutgol") is a restaurant behind City Hall in Seoul that has been serving up authentic dried Pollack soup since 1968. Despite a name change, the restaurant has proudly stood in this same location for decades, earning a strong reputation for its dried Pollack soup made using traditional cooking methods.

Since the restaurant only serves one thing—dried Pollack soup—there are few preparations to be made and the meal arrives on your table in minutes. Customers are free to serve themselves basic side dishes such as kimchi and can have as many servings of rice as they'd like, allowing diners to enjoy a hearty meal at a low price. While the restaurant's design and menu may be simple, Bugeogukjip takes pride in its long history and the careful efforts that have earned it a reputation as one of the most notable restaurants in Seoul.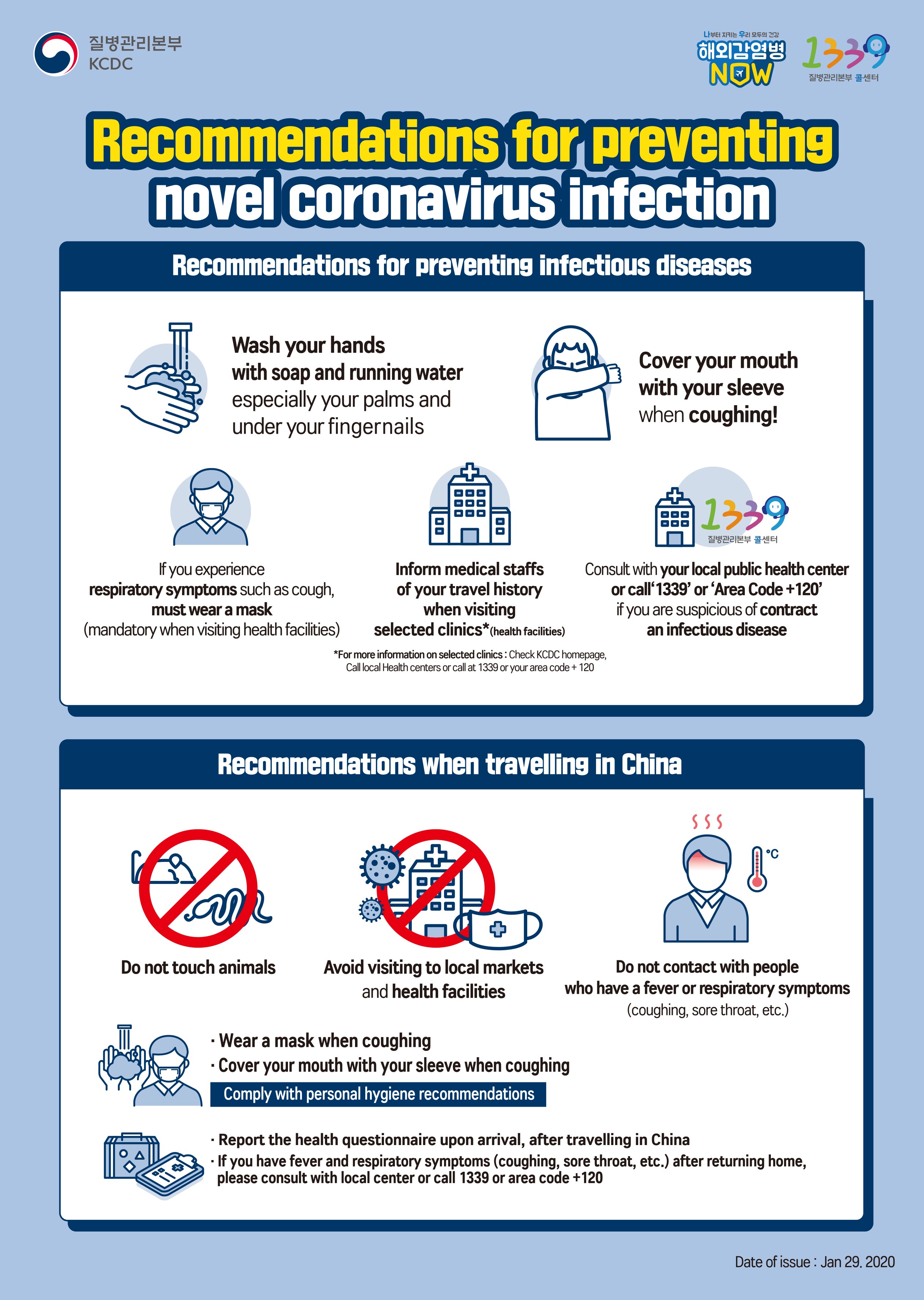 韓国旅行情報のすべて : トリップポーズ http://www.trippose.com
South Korea travel tips and articles : TRIP-PROPOSE http://en.trippose.com
韩国旅游提示和文章 : TRIP-PROPOSE http://cn.trippose.com
韓國旅遊提示和文章 : TRIP-PROPOSE http://tw.trippose.com / http://hk.trippose.com

Suggested popular information of in Korea
Suggested popular information of Esthe/Spa in Korea
Suggested popular information of in Korea
Suggested popular information of Coupon in Korea
(Korea Discount Coupon)
Utilization information
・Specialty Menu : Bugeohaejangguk
(dried Pollack soup for hangovers)
・Information : • 1330 tt call center: +82-2-1330
(Korean, English, Japanese, Chinese)
• For more info: +82-2-777-3891
・Opening date : 1968
・Operating Hours : 07:00-20:00 (Sat & Sun: 07:00-16:00)
・Parking Facilities : Not available
・Reservations : Tel: +82-2-777-3891
・Closed : N/A (Open all year round)
・Maximum Seating Capacity : 30 seats
・Smoking / Non-Smoking : Non-Smoking
・Menu : Bugeohaejangguk (dried Pollack soup): 6,500 won
* Unlimited soup and rice refills.
Access
Euljiro 1-ga Station (Seoul Subway Line 2), Exit 1.
Go straight 200m and turn right onto Eulji-ro 1-gil Road.
Go straight 200m to arrive at Bugeogukjip (북어국집) on the right.
38, Eulji-ro 1-gil, Jung-gu, Seoul
Traffic information
Subway Line 2 Euljiro 1(il)ga (을지로입구)- 311.5m
Subway Line 1 Jonggak (종각)- 384m
Subway Line 2 City Hall (시청)- 412m
Subway Line 1 City Hall (시청)- 412m
Subway Line 5 Gwanghwamun (Sejong Center for the Performing Arts) (광화문(세종문화회관))- 460m
Nearby information
Seoul > Seoul City Hall・Gwanghwamun

Seoul > Euljiro・Chungmuro・Namsan

Located in Mugyo-dong in Jung-gu, Seoul, Chamsutgol (참숯골) is an upscale restaurant serving hanu beef dishes. The restaurant uses only top quality hanu beef from young cattle (two years old or younger) raised on farms in Jeolla-do Province. For freshness and tenderness, the restaurant serves on

Seoul > Insadong・Jongnon

Gomguksi is a soup consisting of handmade noodles and beef slices in a thick and rich beef broth. Gomguksi became famous through word-of-mouth by tourists from the neighboring country of Japan. These days the restaurant is always crowded with people. Also, the side dishes that accompany Gomguksi are

Seoul > Euljiro・Chungmuro・Namsan

This restaurant's feature items are its Samseon-nurungjitang, Dongpayuk, and Seafood Galbi. Seafood is plentiful in the Samseon-nurungjitang, making for a delicous soup base to which nicely browned rice is added later. When the browned rice is added to the soup base, a loud crackling noise is he

Seoul > Insadong・Jongnon

Yonggeumok's specialized stew includes tofu, fried tofu, spring onion, onion, oyster mushroom, tree ear mushroom, and other condiments added to broth boiled with lamb and its intestines overnight. Pre-cooked loaches are added in the end, creating a spicy yet savory flavor with chewy texture (loa

Seoul > Euljiro・Chungmuro・Namsan

Libuk Sonmandu restaurant is located deep in the alleys behind Seoul City Hall in the Mugyo-dong area. It is famous for Kimchimaribap and Sonmandu (handmade dumplings). Kimchimaribap is rice in a soup of kimchi and ice cubes with various added flavorings that originated in North Korea. This is a ref

Seoul >

Woonsan (Formerly, Yongsusan) is a traditional Korean restaurant located in the basement of the Seoul Finance Center. For the past 30 years, the restaurant has been serving up Gaeseong-style (Old capital of Goryeo Dynasty), which is said to be experienced using each of the five senses. Though the

Seoul > Euljiro・Chungmuro・Namsan

It has been 40 years since this restaurant opened its doors under the name Nampo Myeonok (남포면옥) and became one of the traditional restaurants as designated by the Seoul City Government. Thin strips of beef and vegetables, cold noodles, and dumpling soup in Pyeongan-do style with little white

Seoul > Seoul City Hall・Gwanghwamun

This Japanese cuisine is located near Euljiro 1(il)ga Station , Seoul.The representative menu is Pork Cutlet.A restaurant serving Japanese-style pork cutlet.
Seoul > Myeongdong

"Located on the first basement of Lotte Hotel in Jung-gu, Seoul, Saeran Glasses is a specialty eyewear store that opened at the same time as Lotte Department Store and Lotte Hotel in Myeong-dong. Saeran Glasses was originally Severance Optical, which opened in the 1920s first near Seoul Station and

Seoul > Myeongdong

The Lotte Duty Free Shop is located at the center of Seoul, close to popular tourism destinations such as Gyeongbokgung Palace, Mt. Namsan, Itaewon, and popular shopping areas like Namdaemun Market. The Lotte Duty Free Shop is a one-stop shopping complex providing over 30 boutiques that offer shoppe

Seoul > Myeongdong

Specializing in luxury bags made with leather materials and matching accessaries, rosa.K's items are known for their high quality and unique designs. All products are hand-sewn, providing one-of-a-kind collections to rosa.K clientele. Korean designer brand "rosa.K" is

Seoul > Seoul City Hall・Gwanghwamun

Dongwha Duty Free Shop's Purchasing Team only select the world's best brands for sale. You can shop for the latest popular brands in perfume, cosmetics, accessories, leather goods, and more. Apart from Korean brands and popular imported brands, you can also shop for specialty Korean products and

15~35% OFFCoupon

Seoul > Myeongdong

Sogong-dong Underground Shopping Center #65 'Sujengsa' makes accessories through natural crystal which is called 'jasujeong' or 'chimsujeong'. It was mentioned in more than ten Japanese magazines and gained a lot of popularity among Japanese people. The accessories are p

Seoul > Insadong・Jongnon

Jonggak Underground Shopping Center is located in Jongno, one of the major central areas of Seoul. A plethora of nightlife options in the Jongno area attract a younger demographic, and the underground shopping center caters to them with a wide variety of fashion stores. Located just 5-10 minutes on

Seoul > Euljiro・Chungmuro・Namsan

AVENUEL is a Lotte Department Store luxury-brand branch located in Seoul's Gangbuk area. Brilliantly dressed in a "garden & gallery" concept and connected to the Lotte Department Store's main building, AVENUEL offers a wide selection of imported fashion apparel, jewelry a

Seoul > Myeongdong

Opened in November 2003, Lotte Young Plaza was the first shopping mall in Korea devoted to casual wear for young people. The mall offers diverse brands as well as a variety of items from accessories to youth casual wear and women's casual wear. Its unique interior designs, convenient location, and t
Seoul > Myeongdong

France's famous beeswax museum, the Musee Grevin, adds the new 4th venue in Seoul, South Korea's capitalafter its opening in Paris, Montreal and Prague. The first Asian subsidiary in Seoul is adding a slew of South Korean hallyu celebrities including Psy, G Dragon as well as figuare skatin

Seoul > Insadong・Jongnon

K-Style Hub has the information to meet all tourists' needs, from a tourist information center to a hallyu experince, hansik exhibition and experience hall, medical tourism information and more. Expounding upon the center of just providing information, K-Style Hub also aims to provide various ch

Seoul > Insadong・Jongnon

Tourist Information Center (TIC), located on 2F of the Korea Tourism Organization (KTO) Seoul Office, is open all year round, and provides a wide range of useful information and services to tourists visiting Korea regarding Korean tourist attractions, accommodations, food, and more in Korean, E

Seoul > Insadong・Jongnon

Since its inception in 2009, the annual Seoul Lantern Festival has managed to put on remarkable displays of lanterns on the famous Cheonggyecheon Stream in downtown Seoul. During the festival period, hundreds of lanterns, each with a unique design and story, will be lit on Cheonggyecheon Stre

Seoul > Insadong・Jongnon

Chenggyecheon StreamUntil it was restored in 2005, Cheonggyecheon Stream existed only as a neglected waterway hidden by an overpass. Today, it has been transformed into a haven of natural beauty amidst the bustle of city life. Narae Bridge, representing a butterfly in flight, and Gwanggyo Brid

Seoul >

Seoul Library provides access to a wide range of documents and materials about Seoul Metropolitan City. Visitors will find diverse resources related to the city including, history, culture, urban planning, transportation, environmental issues, administration, reports on outbound visitors, research d

Seoul > Seoul City Hall・Gwanghwamun

Founded in 1926, Seoul City Hall is a Renaissance-style stone building. Seoul Plaza in front of City Hall is a historic site where the March 1, 1919 (Samil) Independence Movement and the pro-democracy movement in June 1987 were held. It is also a well-known place where tens of thousands of Korean so

Seoul > Insadong・Jongnon

Youngpoong Bookstore has six branches as well as an on-line bookstore. Of those, the most famous branches are the Jongno and the Gangnam stores. Since both places are connected to the subway station, the location is very convenient. The Youngpoong Bookstores are not ordinary bookstores. They are exc

Seoul > Insadong・Jongnon

Youngpoong Bookstore is a bookstore that also sells gifts, small electronics, stationery and much more. It also hosts various recitals, book signings, and literary programs. The Jongno branch of Youngpoong is the nation's largest bookstore, boasting a total area of over 10,600 meters square.The ba

Seoul >

Wongudan (Hwangudan) Altar refers to an altar complex for the rite of heaven. The rites were first performed in the Goryeo Dynasty by King Seongjong in the first month of 983 (2nd year of his reign), but was repeatedly adopted and abolished, and eventually stopped at the start of the Joseon Dynasty.
Seoul >

New Kukje Hotel has 142 guestrooms and several subsidiary facilities including a banquet hall, a men's sauna and a restaurant. Moreover, its location, in central Seoul, provides guests with easy access to heritage sites such as Deoksugung Palace and Gyeongbokgung Palace, cultural attractions such as

Seoul > Seoul City Hall・Gwanghwamun

Opened in October 2001, Best Western New Seoul Hotel has 160 guestrooms and several dining, entertainment and convenience facilities such as a business center, a souvenir shop and men's sauna. It is conveniently located in central Seoul near City Hall, providing guests with easy access to shopping,

Seoul >

Located in "Youth Street" near Sinchon Station, Seoul, Y Hotel operates a heat-exchanging system 24/7 to maintain a pleasant environment and clean air. The hotel is also equipped with a state-of-art water softener and offers guests an opportunity to enjoy artificial sea bathing. In addit

Seoul > Myeongdong

Astoria Hotel is in Chungmuro, mecca of Korean films. The hotel is close to Chungmuro Station Line and is within a 5-minute walk of the Myeong-dong area, allowing guests to enjoy the shopping cultures of Myeong-dong, Namdaemun, and Dongdaemun Markets.

Seoul > Myeongdong

Hotel BonBon is located in Jung-gu, Seoul only 10 seconds away from Subway Line No.2, Euljiro 1-ga station, Gate 2. All tourist attractions in the center of Seoul are within 15 minutes away by walk or subway. Especially, women's dormitory room is operated for individual or group tourists of wo

Seoul > Seoul City Hall・Gwanghwamun

Hotel President is a premium hotel situated near City Hall in central Seoul, a prime location with easy access to the rest of the city. Nearby attractions include the city's ancient palaces, Insadong, Myeongdong, Namdaemun, Dongdaemun, duty-free shops (Dongwha, Lotte), and more. The hotel f

Seoul > Seoul City Hall・Gwanghwamun

Koreana Hotel has been one of the top notch traveler's picks for more than 30 years, having business motto 'comfort for our customers.'The hotel is located at the Gwanghwamun fourway intersection, at the heart of Seoul, and provides 345 guest rooms. Amongst its dining facilities, the hotel boas

Seoul > Myeongdong

Lotte Hotel Seoul is a first class hotel located in the heart of Seoul in Sogong-dong, equipped with 1,479 rooms, 13 restaurants and bars, 16 grand conference halls and banquet halls, a Club Floor for businessmen, the best duty free shop in Asia, a fitness club, and a variety of other facilities to

Seoul > Seoul City Hall・Gwanghwamun

The hotel is ideally situated in the center of Seoul, located close to many office areas, major banks, the hotel, and the city's main public transportation junctions. Namdaemun Gate and many shopping areas are not too far, making it convenient for business guests and tourists alike. Also, the hotel

Seoul > Seoul City Hall・Gwanghwamun

The Westin Chosun is situated in the heart of the business and shopping center of Seoul, where the embassies, banks, and government offices are also located. In 1999 and 2003, the Westin Chosun was selected as one of the world's top 100 hotels by international financial institutional investors,
Seoul > Myeongdong

Skiny-tae Aesthetic is designed to be unique and comfortable. The shop is decorated with cozy seating areas that cater to all five senses.

Seoul > Euljiro・Chungmuro・Namsan

Boryeong mud used in this spa is rich in minerals and is gentle enough for even the most sensitive skin types The cheapest price you have ever seen! Must-go places in Korea! Come and experience Korean cultures! One of the popular jjimjilbang in Seou

Seoul > Namdaemun・Seoul-Station

Located in Jungnim-ro, Jung-gu, Siloam Sauna has a convenient location to approach. The sauna uses natural Germanuim water from 300m unground that has an excellent water quality. The sauna has various various hot baths, and other subsidiary facilities for visitors.

Seoul > Insadong・Jongnon

Bourhill Esthetic (est. 2005) is a professional beauty shop located in Daehangno, Seoul. Nationally recognized, certified professional therapists offer hand care, foot care, skin care, and body care treatments. The shop uses only high-end international cosmetic brand products, 80% of which are from